If you buy something through a link in our posts, we may get a small share of the sale.
Leggings would be perfect if they didn't have one fatal flaw: lack of pockets. It takes all your creativity just clipping your money, phone, and key in your bra and waistband. When you have these best leggings with pockets, you can go hands-free on the way to the gym or while running a quick errand.
Top Leggings with Pockets Reviews
Our affinity for pockets even extends to long gowns. So, there's no way leggings should be exempted from having any. The best kind of leggings have at least one, hidden or not, that could fit all our most basic essentials. These picks not only fit the bill, they're the best at what their pockets can keep!
Brand
Best Overall
Core 10 High Waist Yoga Full-Length Legging
Best for the Money
Yogalicious High Waist Lightweight Leggings
Best Cheap Pick
No Nonsense Women's Denim Legging
Product
Material
74% Polyester, 26% Elastane
83% Polyester, 17% Spandex
78% Cotton, 19% Polyester, 3% Spandex
Features
Medium weight, ultra soft, interlock performance fabric is squat-proof so you can downward dog with confidence
These women's yoga leggings offer maximum range of movement, an easy fit, and total coverage.
Retains shape and color, elastic waistband doesn't gap
Best Overall
Brand
Core 10 High Waist Yoga Full-Length Legging
Product
Material
74% Polyester, 26% Elastane
Features
Medium weight, ultra soft, interlock performance fabric is squat-proof so you can downward dog with confidence
Best for the Money
Brand
Yogalicious High Waist Lightweight Leggings
Product
Material
83% Polyester, 17% Spandex
Features
These women's yoga leggings offer maximum range of movement, an easy fit, and total coverage.
Best Cheap Pick
Brand
No Nonsense Women's Denim Legging
Product
Material
78% Cotton, 19% Polyester, 3% Spandex
Features
Retains shape and color, elastic waistband doesn't gap
Best Overall Leggings with Pockets: Core 10 Women's Bold Colorblock High Waist Yoga Full-Length Legging
Core 10 Women's Bold Colorblock High Waist Yoga Full-Length Legging something out of fitness instructors' dreams. It features a drop-in pocket at the center back of the waistband, providing easy access to your smartphone. Changing the music mid-workout has never been easier and you don't have to take your focus away from your students!
The high-rise design not only houses the pocket, it also helps keep the waistband in place, making this style a squat proof and durable option.
With a polyester-elastane blend, the pockets retain structure, ensuring a smooth silhouette even if you stash items. Despite interlocking seams holding the threads together, a four-way stretch lets the fabric expand as you move. In addition, the material keeps everything in without turning sheer.
Since you also spend almost all your time in leggings, this pair can easily transition from day-to-night outfits fashionably. The colorblocked design makes you stand out in the studio, boost your confidence, and show your authority.
With sizes ranging from extra small to triple extra-large, you can achieve a snug fit to make your curves stand out. As soon as class ends, just put on a dressy top over it and it'll last as long as happy hour without radiating any stinky smell.
Pros
Ultra-soft, moisture-wicking fabric that holds shape.
Hidden waistband pocket for storing valuables.
Cons
Color combinations may not be appealing to some people.
Amazon Brand - Core 10 Women's Size Tri-Color Yoga...
A studio stand out, this high-rise performance legging features buttery-soft fabric and contrast...
Exclusive Spectrum fabric provides is super-soft and is squat-proof so you can downward dog with...
High-rise waist features a drop-in pocket at center back waistband fits a smartphone
Best Leggings with Pockets for the Money: Yogalicious High Waist Ultra Soft Lightweight Leggings
The feel of Yogalicious High Waist Ultra Soft Lightweight Leggings comes closest to wearing nothing at all. It boasts of a lightweight soft blend that doesn't make you feel weighed down. You'll probably forget you're wearing these leggings if not for the feel of your smartphone stashed inside its hidden pocket on the waistband.
This one matches naturists who are most comfortable in their own skin. Engineered with Nude Tech technology consisting of polyester and spandex, wearing these leggings results in a naked feel. You get the support you need for workouts that tone your guns, yet have the sensation of being in the nude wherever you go.
With a 28-inch inseam, you get a full-length cut with the hem reaching the ankles. Combining the long cut with a high-rise design results in a more slimming effect, giving you a contoured silhouette even if the pocket holds things inside.
Similar to the first pair, these leggings incorporate a four-way stretch that enables the pockets to expand without losing shape. It also includes a gusseted crotch that allows the fabric to provide compression without limiting your movements.
Good enough as a sweatpants alternative, this pair's versatility lets you maximize every penny spent.
Pros
Tummy-control fabric with slimming waistband.
Small inner waist pocket.
Cons
Length may be a bit long for short women.
Yogalicious High Waist Ultra Soft Lightweight...
Super Soft Fabric. Our Yogalicious High Waist Ultra Soft Lightweight Leggings are designed to fit...
Full and Ankle Length. At an approximate 28" and 25" length inseam, these women's leggings fall at...
Four-Way Stretch. Comfort is paramount with this style of active leggings for women. Constructed...
Best Cheap Leggings with Pockets: No Nonsense Women's Denim Leggings With Pockets
Jeans-looking leggings is your ticket away from dress code restrictions against leggings. No Nonsense Women's Denim Leggings With Pockets include faux front pockets and real back pockets, adding to the believability that these could actually pass as "real" pants despite the legging's affordable price tag.
Unlike the first two leggings, this one uses cotton aside from spandex and polyester, letting it look more like denim pants than leggings. However, the fabric isn't too bulky or thin, making this dark-wash denim in the form of jeans incorporate the smooth fit of leggings
There's no better way of taking advantage of your assets to assert your confident presence in the office. With a four-way stretch, the material cleverly adjusts to your movements, maintaining opacity while slimming your form and visually extending the legs.
However, the waistband sits right at the belly button, so this may not be ideal for those who want more coverage. On the bright side, the broad waistband prevents the leggings from rolling down.
It doesn't take much to get a classic garment for your everyday work and play uniform. For an affordable price, these machine-washable leggings can be appropriate in lounging to smart-casual and even to professional settings.
Pros
Functioning and deep back pockets that can hold phones.
Thick, warm material that's ideal for cold seasons.
Cons
Sizes run big, so consider sizing down.
Best Workout Leggings with Pockets: Contour Athletics Workout Leggings for Women with Pockets
Your dreams of doing outdoor workouts with only a water bottle in hand will come true with Contour Athletics' Workout Leggings for Women with Pockets. It has two side pockets that could fit everything you could ever need like cash and credit card, keys, and your phone.
No need for gym lockers or bags as these contents won't come in the way of your workout. Even with all these small things lugged around in your pockets, they'll feel almost non-existent in the sleek fit and silky feel of the lush fabric.
They are made of a quality polyester and spandex blend that's durable, breathable, and light. Only the best workout leggings with pockets like this could make working out super convenient outside the comforts of your house or gym's security.
Besides convenience, the construction guarantees a lightweight and breathable feel, which is necessary when you're in for a high-intensity workout. The material also pulls moisture away from the body, enabling sweat to evaporate for you to stay dry and fresh.
Letting form meet function, the high-rise design creates a custom fit that remains in place regardless of how intense you move. The slimming waistband also helps flaunt your curves in a nice yet modest way.
Pros
Lightweight yet contouring fabric.
Two strategically-placed side pockets.
Cons
Limited sizing and color options.
Contour Athletics High Waisted Leggings for Women,...
Superior ultra-high quality thick buttery lush polyester/spandex fabric blend. Extremely sleek,...
These will be your "Go To" high waisted leggings from now. Engineered to look and feel great on you...
Comparable and, in fact better, than $100+ leading brand leggings. 23% Spandex is used so that the...
Best Fashion Leggings with Pockets: Premium Ultra Soft Velvet Leggings
Aside from having pockets as the best features, the Premium Ultra Soft Velvet Leggings also sport an unconventional velvet material. These are the perfect going-out leggings for making a statement with its unique and extremely upscale design.
Contrary to the smooth fit cotton leggings are known for, this one goes better lightly scrunched all throughout. The structure enables you to take a break from the one-dimensional look of tight-fitting activewear.
The effect of the fabric in the light showcases its lush texture. As velvet is almost unheard of in leggings, this is a refreshing sight that could turn heads. Despite the lavish, shiny appearance, the material adds polyester and spandex to provide the elastic properties of typical leggings.
This is an excellent choice if you want a mid-rise waistband that includes an adjustable drawstring for a better fit. Meanwhile, the side pockets, which also feel velvety soft, are about the size of those in regular jeans.
Available in five sizes and over 15 colors, even if it's not the classic appearance of leggings, this pair could be a keeper in your wardrobe for those outfits that need an instant oomph with the right shoes.
Pros
Soft like velour, yet doesn't feel too fuzzy.
Drawstring waistband and side pockets.
Cons
May form some creases along the pressure points.
What Features to Look for In Leggings With Pockets
Certain aspects of leggings may affect the functionality of pockets. To make sure that you can indeed use the pockets and they won't simply become designs, these are some of the most important features to consider when hunting for the best leggings with pockets.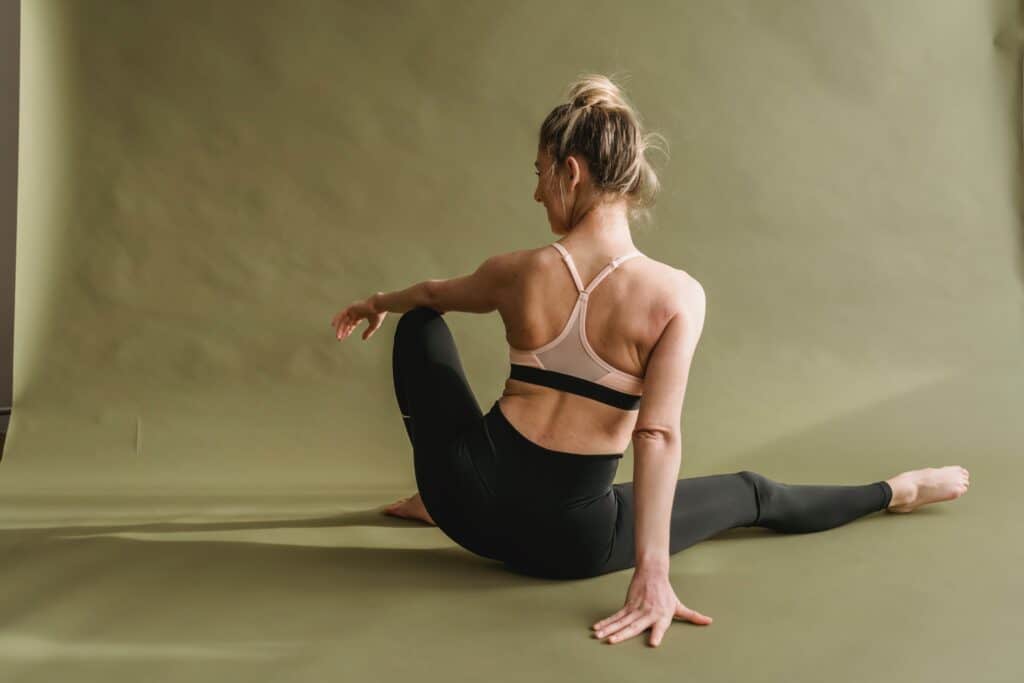 Pocket Placement
Leggings feature pockets in the form of built-in compartments that go deep enough in the waistband or thigh part to secure your essentials.
If you don't like the feeling of things strapped to your thighs, you may opt for leggings that include a waistband pocket. Some brands also feature zippered or hidden ones. On rare occasions, leggings include back pockets.
Meanwhile, if storing things next to your backside bothers you when bending or squatting, it would be better to pick leggings with two side pockets in each pant leg. You can still choose to have all kinds of pockets, especially if you need more storage and keep your hands free.
Pocket Size
While leggings with pockets can't hold tablets or women's clutches, they still have enough space to carry a small wallet and keys. If you don't want to bring a purse or bag when going out, even a single pocket can carry a lip balm, cash, cards, and phone discreetly.
While sizes may vary, the average side pocket may measure 6 inches across and 5.6 inches down, enough for you to carry small items. On the other hand, waistband pockets may depend on the width of the waistband.
Fabric
The fabric may depend on your needs or goals. However, it's vital for leggings to use elastic materials so they can stretch as you move, while also allowing pockets to expand to accommodate your valuables.
If comfort is your primary concern, you may want to go with organic-based leggings made of cotton, rayon, or bamboo. In case you value elasticity for shape retention and better mobility, then it would be better to choose a synthetic fabric like polyester, spandex, and nylon.
If possible, go for a combination of breathable and stretchable material for a holistic performance. Additionally, look for fabrics with a four-way stretch, so that the leggings can expand vertically and horizontally. In this way, the leggings can support you when doing a range of movements.
Size and Fit
As with any other kind of clothing, choosing the right size may impact your silhouette and safety. Some people may prefer tight-fitting leggings, while others like loose-fitting ones.
Regardless, it's important that the fit won't suffer when you put items in the pockets. If you choose sizes larger than you, the leggings may look too baggy. Not only does this defeat the purpose of leggings, the things in the pockets can also drag and wear out the material.
Keep in mind that leggings should feel like second-skin on your body. The fabric must be snug across the waist, buttocks, thighs, calves, and even ankles. Make sure to consider your actual measurements and see the corresponding sizes to your desired brand's size chart.
Rise
Rise is the distance from the top of the waistband to the middle of the crotch seam. Knowing the rise is crucial in determining where the leggings rest on your body, especially if you want to improve your waistline's shape.
While the rise may depend on your preferences, it shouldn't hinder your movements even if you have stuff in the waist pocket. Since the rise also affects the amount of coverage you get, understanding their differences can help you make a better choice.
High-rise: Leggings with this style include waistbands that fit at or above the belly button, with the fabric covering the stomach. This style is also perfect for hiding the midsection.
Mid-rise: Also known as the normal rise, this rests at your natural waist or one inch below the navel. This rise is another option for flattering the waist yet with less fabric on the stomach.
Low-rise: Sits well below the natural waist, putting the waistband at your hips or two inches below the navel. This style provides a more feminine silhouette, making it ideal for both petite and curvy ladies.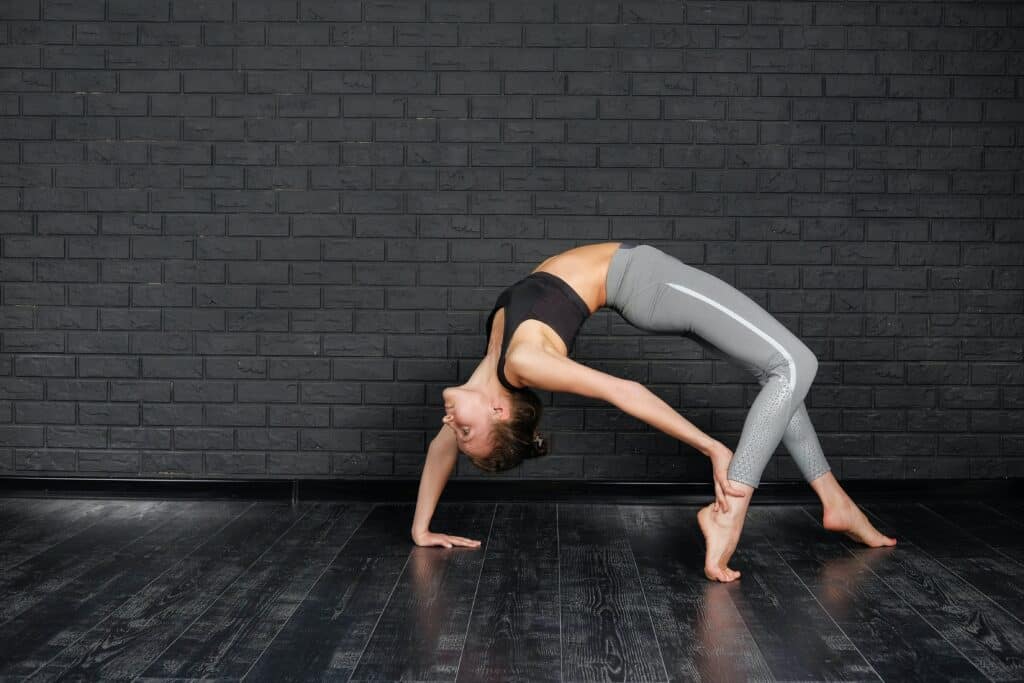 Conclusion
With this variety of leggings, we might just take leggings for a full-fledged fashion garment. Pockets change the game, whether in terms of functionality or fashionability, and do something for both. Nevertheless, this selection of leggings with pockets prove there could be something as a perfect clothing piece that can be used for almost anything.