As an Amazon Associate we earn from qualifying purchases.
Struggling to keep your waves in place? What you need is a wave cap or a durag. A durag will work excellently for holding your hair when you're asleep as it doesn't come off as readily as a wave cap.
A wave cap, on the other hand, will be your workout companion, preventing sweat from reaching to your eyes and keeping your hair in place when you're exercising.
Durags and wave caps are also great fashion items, and they will help bring out your style and portray your image.
No matter what hairstyle you're wearing, these products are great for maintaining it. They work with curls, waves, braids, and many other styles.
Our Top 10 Best Wave Cap Reviews
Brand
Slippery Apparel Velvet Premium Durag
Snatched Flames Velvet Du-Rag
Boo Boo Stocking Wave Cap
Product
Brand
Slippery Apparel Velvet Premium Durag
Product
Brand
Snatched Flames Velvet Du-Rag
Product
Brand
Boo Boo Stocking Wave Cap
Product
Slippery Apparel Velvet Premium Durag
If you're looking for a durag that looks great and still has good ability to keep your waves laid down and in place, then the Slippery Apparel Velvet Premium Durag would be an excellent pick.
On the outside, the durag is made of soft velvet, and as we all know, velvet is one of the most good-looking materials for durags.
So, the product will definitely look great on your head. People will not help but admire its soft and shiny appearance.
Now, when you get it from amazon, there are over 20 colors to choose from, including red, pearl, pink, blue red, purple, and more. Getting the right color for any occasion is a piece of cake.
Ever had to put on multiple caps and a durag just to keep your waves laid down when wolfing? You can say goodbye to that sort of situation.
The Slippery Apparel Velvet Premium Durag is here to save you the trouble. With a silky interior, the unit is able to lay down your waves without needing you to tie multiple durags or put on caps.
You will certainly benefit from the extra compression it offers.
One problem with some durags is that they cut off air supply, causing your hair to slowly die. Well, that's not an issue you're going to face with this product. As it is breathable, it keeps your hair aerated for healthy growth.
Another reason why this is one of the most loved durags is that it is a great fit. The strands are long and can be tied behind the head without getting too tight or uncomfortable. And of course, the silky wave cap feel adds to the comfort.
For a good durag that will stay on your head overnight, we recommend this one. See more features and public opinion on amazon.
Highlighted Features:
Long strands that can be tied at the back without getting too tight
Great looks – has a velvet outer surface
Comfortable on the inside – silky
Breathable material – also stretches
Good compression – stays on at night
Velvet Durag 360, 540, and 720 Waves Extra Long...
Velvet High Quality Material - #1 SELLING DURAG ONLINE
Great Fit With Long Strings - Straps perfect length & are long enough to tie behind head without...
Outside Seam Triple-Stitching - The stitching on middle seam is on the outer lining to help elite...
Snatched Flames Velvet Du-Rag
Are you looking for style? The Snatched Flames Velvet Du-Rag is one of the coolest, most stylish durags out there. Its velvet outer surface is nice and shiny and looks good on any head.
Since the material is smooth and stretchy, you will likely get a perfect fit.
In addition to that, when you get it from amazon, you have more than 20 color options. The colors range from floral purple and floral red to plain red and aqua blue. Your chances of getting just the design you're looking for are high.
Apart from looks, this product is also built for comfort. First of all, it is soft and stretchy, so it will conform to your head shape and size. That is unlike other rigid ones we've seen that grip you in an uncomfortable way.
On the inside, the wave cap has a silky material, which feels comfy to the head. The material is also soft and smooth and holds your waves in place, preventing the shift that ruins 360 waves.
Another benefit that the silky inside offers is that of locking it the moisture. As your waves don't lose moisture this means you won't stain the sheets at night. It also means the waves will keep looking nice and shiny when you take off the rag.
The Snatched Flames Velvet Du-Rag is mostly good. But, there's one issue you got to keep in mind. Rather than being on the outside, the middle seam is on the inside.
Hence, when you wear the product for many hours, you're left with a line running in the middle of your hair.
As mentioned earlier, this product is more suited for style.
Highlighted Features:
Velvet outside
Silky inside
Stretchy and comfortable
Smooth and shiny texture for a great look
Velvet Du-RAG -Premium Quality- Wave Cap-Durag...
MATERIALS: High Quality Velvet
STYLE: Outside Stitching/ No line in middle of head/ Trendy fashionable Designs, suitable for you in...
TEXTURE: Feel elegant smooth and soft when you touch this du rag it is also gently and breathable,...
Boo Boo Stocking Wave Cap
The previous product was something that you can depend on to protect your waves when sleeping. But what about during the day when you're going about your activities? Maybe when you're at the gym.
Well, in that case, we'd recommend the Boo Boo Stocking Wave Cap.
If the caps you've been wearing keep falling off, then this is the top quality wave cap that you can try. Why? It offers better compression than most other caps we've come across.
Therefore, even when running, lifting weights, or doing other activities that involves lots of movement, the product will stay on your head and not on the ground.
And it's not just compression. The unit keeps your waves in place. As we all can agree, wave shifting isn't good when wolfing. The fact that this cap prevents that scenario makes it worth using.
When looking for a wave cap, you might want to consider the durability. Because you see, some caps will rip in a few weeks or months of purchase.
We cannot say that the Boo Boo Cap will last years, but it actually does go a long way. You can pull and stretch it for months without seeing any rips. However, after about a year, you will start seeing some rips.
But for the price, many users agree that the durability is acceptable.
Besides, when it comes to appearance, this is, without a doubt, one of the finest options on the market. It looks so fine and the elastic band part has a different color from the top part. Also, the words "BOO BOO" are written on the elastic band and they look great too.
Oh, and there's one more way in which this unit is effective – it works great for holding your durag when you're sleeping.
Highlighted Features:
Extra compression – keeps the cap on
Beautiful design – 5 colors to choose from
Made of 100% nylon
Good elastic fit
WaveBuilder Wave Cap
Looking for the affordable option for your waves?
And do you want to be able to show them even under that cap? Then this is the best wave cap for you.
Wavebuilder is here with one of the cost-effective wave caps ever. The WaveBuilder Wave Cap is a see-through unit, so you'll be able to show that nice haircut and everyone will be able to admire your nice waves. You deserve the recognition after all that work you've done keeping them looking nice.
This cap is for someone who wants to keep their waves intact during exercise without hiding them under there.
One thing to keep in mind about it is that it's a very basic option. It comes in the form of a narrow and tight stocking.
It has a hem, which limits the stretch, making the cap quite difficult to wear. If you use it as is when it comes, you will ruin your waves rather than preserve them. That's the opposite of what you're hoping for. And it's the same reason why some people avoid this cap.
But that doesn't mean the product is useless. There's a way around the issue.
When you get it, use a razor or a seam ripper to remove the stitches around the hem at the bottom. Without the hem, the band will stretch more readily, and it will be quite comfortable to wear. And of course, it won't ruin your hair.
With this little adjustment, the stocking will do what it's supposed to do – keeping your waves in place.
As said, it's not the best option for a wave cap, but for the price, which is close to nothing, it might be a great pick.
Highlighted Features:
Translucent
Great compression
Price is close to nothing
WaveBuilder Wave Cap | Promotes Healthy and...
Breathable, cool and comfortable premium construction for maximum compression and wave making power.
Stays tight all night with form fitting design.
Promotes healthy and uniform waves with regular use.
Nike Pro Hypercool
When it comes to clothing, you can never go wrong with Nike. They've already defined their worth in that sector.
When it comes to durability and style, virtually nothing beats the Nike Pro Hypercool. Unlike most other caps, which look plain and basic, this one looks sophisticated in a good way, and the style and appearance are pretty cool.
Buying from amazon, you have the choice of getting a black, blue or white model.
The cap is made of a combination of spandex, polyester, and rubber. That makes it tough and durable. While other caps rip from the repeated stretching movements when wearing and removing them, this one remains intact for years.
Something else about the material is that it's comfortable. On the inside, the cap has a soft and silky feel, which keeps you in a comfy position when wearing the cap.
The only complaint regarding the fabric is that it's not the best when it comes to keeping your hair moist. It seems to absorb the moisture. But then, if you're exercising, the cap will absorb the sweat better than other caps.
If the product has one thing going for, it is the excellent breathability. It has a mesh framework, which allows air to get in efficiently.
Note, this is not a unit you want to wear all night long. It will come off and will possibly stain your sheets if your hair is moist.
But if you're looking for a nice-looking cap you can rock when going out, this product will be very useful.
Highlighted Features:
Soft and smooth fabric for maximum comfort
Excellently breathable
Elegant look
Choose between three colors
Einskey Mens Velvet Durags
Is sweat leaking to your eyes and causing you problems? The Einskey Mens Velvet Durags will save you from that situation.
These are made from a premium velvet fabric that is breathable and absorbent. The material is very effective when it comes to locking in the moisture. With it, you'll have no more issues of sweat leaking to your eyes.
One thing about the material is that it's very good quality. You know how some durags fade and rip and look bad within no time?
You'll face none of that. The durags will go years without changing their color or ripping.
One of the reasons for the durability is that the seams are triple-stitched, keeping the material held together for many years.
Still on the design, the unit's material is easily stretchable. If you have a big head and other durags don't seem to fit very well, the extra elasticity that this unit offers could be just what you need. The unit is able to cover the entire head, leaving no hairs hanging out.
Moreover, the flap arrow is a little longer, thereby protecting your neck from the sun's rays.
Cost friendliness is another factor that makes this product attractive. First off, the price is lower than what most offer durags of this quality go for. And secondly, you get two durags in the pack. Two of them for the price of one!
And lastly, you will love the versatility. As the product is available in a range of colors, you can choose the one that fits the occasion you have in mind. Generally, these durags are ideal for a range of occasions, including cycling, basketball, hiking, and many other activities.
Highlighted Features:
Absorbent material – keeps sweat locked in
Good stretch – for a snug fit and good coverage
Sturdy material – no ripping or fading
Triple-stitched seams – for added strength
EINSKEY 100% Cotton Skull Cap 2-Pack Beanie Hat...
Stretch - The beanie is stretchable enough to stay on the head and keep hair flat. It's smooth,...
Lightweight - In the evening or in windy, cold weather, the thin beanie is good enough to keep the...
Sweat Absorbent - For those who often wear bike helmets, motorcycle helmet or hard hat, it is...
Roybens Silky Stocking Wave Caps
For someone that is on a reasonable price and in need of the best wave cap that is low-priced, the Roybens Silky Stocking Wave Caps might be worth considering.
These are not the best with regards to quality (not even close) but they are good when you're looking for the best cheap wave cap.
First of all, they're tight. So, if you've been having trouble keeping your hair in one place at night, you might want to try them. Chances are that they will work.
We recommend you wear them on top of your durag to offer the durag extra grip so it doesn't come off when you turn during sleep.
Nevertheless, these may feel uncomfortably tight for head sizes above 55 cm. They're more suited for head sizes 53 to 55 cm.
Are you using too much moisturizer because your hair is losing moisture too fast? Tell you what? Another great aspect of these is that they are able to lock in the moisture.
You can wear them during the night or rock them when going cycling, playing basketball, jogging, or doing any other exercise. But again, we suggest wearing them on top of a durag.
What about the level of comfort? You ask. First, realize that these are made mostly of polyester. There's no way they can beat premium models made of velvet and silk. So, the level of comfort is not really impressive.
Remember, the Roybens Silky Wave Caps are a good pick only when you're on a tight budget.
Highlighted Features:
Low-price
Great compression
They hold – they don't fall off that easily
8PCS Silky Durags with 4 Wave Cap Pack for Men...
【Our Durag - Elite Waver's Choice!】 - Our durag is the most popular rags in Amazon, cumulative...
【Lifesaver for Wolfing or Sleeing】- This silky wave cap keeps waves laid down when you ADD...
【Long Tail Wide Strap】– Our doo-rag is easy to be double wrapped for 360, 540, 720 waves and...
Pack of 2 Stocking Wave Cap by Magic Collection
It's something pretty attractive for a pack of 2 wave caps to cost close to nothing, isn't it? If you're low on finances, this is one of the options you want to think about.
Although the Pack of 2 Stocking Wave Cap by Magic Collection isn't a premium option that you can rely on for a long time, it has a few benefits to offer.
You know how some wave caps suck up the moisture from your waves leaving them dry? These ones are different.
They're made from a thin spandex material that will not soak. Thus, your waves get to retain their moisture.
Maybe you don't know this, but spandex is one of the most elastic fabric materials. So, you can expect the caps to expand according to your head shape and size. The conformity happens seamlessly, making it possible to enjoy a snug fit without a struggle.
Another good trait of the material is that it is breathable. So, wearing these caps, you have no worries about your hair strands weakening from lack of air.
One thing about caps is that they're not reliable when it comes to remaining on your head when you're sleeping. Well, this one is different. It holds real nice, and doesn't come off as easily as most other wave caps.
If you hate durags and prefer wearing a wave cap at night, this one could serve you well.
And because of its ability to conform to your head shape, the chances of your waves being held down nicely are high.
That being said, you have to remember it's a affordable option, and definitely has its shortcomings. First off, it doesn't seem to work very well with bigger heads. It might grip you too tightly if you're over 55 cm.
Secondly, it doesn't last.
But going with the fact that it costs close to nothing, we'd say it's worth trying.
Highlighted Features:
Breathable material
Elastic
Conforms to your head's shape
YI HENG MEI's Silky Velvet Caps
How would you like to get 9 velvet wave caps for less than 20 bucks? Here, we're not just talking about the price; the quality is also quite good as you'll see.
The YI HENG MEI's Silky Velvet Caps caps pack contains 9 units. Even just by viewing them, there's one thing that is apparent. The middle seam is outside rather than inside.
If you ever wore caps that had the middle seam on the inside, you're obviously familiar with that infamous middle line on the waves, and it's not at all good.
Now, if you're looking to avoid it, without losing the benefit of having your waves held in place properly, this product from YI HENG ME will be handy.
Something else you can see is that these are offered in different colors. There's red, blue, black, pink, and so on. That means you get something for any occasion.
For someone who's looking for comfort above everything else, these are good. The material is silky velvet, meaning it's a silky fabric on the inside, and velvet on the outside.
The caps are soft and smooth to the touch, and comfy to wear.
For a small head, the comfort is on the optimal level, and the stretch is nice. No struggling to put them on.
But for a big head, perhaps 55 cm and above, the caps are way too small. You'll definitely feel the squeeze, and it's not comfortable.
For that reason, we'd recommend them for kids and teenagers, and anyone else who doesn't have a large head.
Highlighted Features:
Soft and smooth material
Stretchable
Different colors
Middle seam is on the outside
Durags for Men Women,Silky Velvet Du-rag for 360...
【Unique design 】–YI HENG MEI Durag is designed by professional native American designers. Base...
【PERFECT HANDMADE】-Our durags have been tested for many times, then create the more comfortable...
【SYMBOL of PEACE & LOVE】Durag is no longer a tool for tying hair and wave builder. It has...
WaveBuilder Wave Training Cap
Here's another one from WaveBuilder. When you go to the gym, or when you go to the basketball court, the WaveBuilder Wave Training Cap will offer you great comfort and prevent the sweat from getting to your eyes.
If this unit has one thing going for, it is the firm grip. The cap is design to conform to your head without holding it too tightly. Maybe your head is relatively small and you're struggling to find a cap that will hold. Give this one a shot.
The cap has two sections.
There's the upper part, which is made of a silky material and there's the bottom part, which is spandex.
The upper part has good breathability, ensuring that air gets to your hair. That ensures your hairs stay aerated and thus grow healthy.
This upper part is also soft and smooth to the touch. Hence, it feels comfortable to your hair and scalp and keeps your waves laid down without disrupting them.
As for the bottom part, this one offers one main benefit – stretch. The section can be stretched readily to fit your head size and give it a good hold.
You can now say goodbye to those falling caps. Thanks to the quality spandex part, the cap stays on even during vigorous physical exercise.
That's the same reason why we recommend the unit for workout routines.
The WaveBuilder Wave Training Cap is not without its shortcomings. Mainly, the unit is not long lasting. It will barely go more than a year before getting torn or ripped.
But considering the low price and the nice fit it offers, it's worth some consideration.
Highlighted Features:
Breathable
Has good stretch
Holds well
WAVEBUILDER Training Cap - Black
The Wave Training Cap is a combination of a wave cap and stretch cap.
It provides more hold with an added spandex band to keep hair secure.
Breathable, cool and comfortable premium construction for maximum compression and wave making...
How to Choose the Right Wave Cap
A wave cap is used not only as a style and fashion but also as a tool to promote the good development of waves or just to protect hair. But to serve its purpose, it has to be the correct wave cap in the first place.
Comparing Best Wave Cap Features
| Wave caps | Compression | Seam position | Strand size |
| --- | --- | --- | --- |
| Slippery Apparel | High | Middle | Long |
| Snatched Flames | Medium | Middle | Long |
| Boo Boo Stocking | High | Seamless | No strand |
| WaveBuilder | High | Seamless | No strand |
| Nike Pro Hypercool | Medium | Seamless | No strand |
| Einskey Durags | Medium | Seamless | No strand |
| Roybens Stockings | High | Middle | Long |
| Pack of 2 | Medium | Middle | No strand |
| YI HENG MEI | Medium | Middle | Long |
| WaveBuilder Training Cap | High | Seamless | No strand |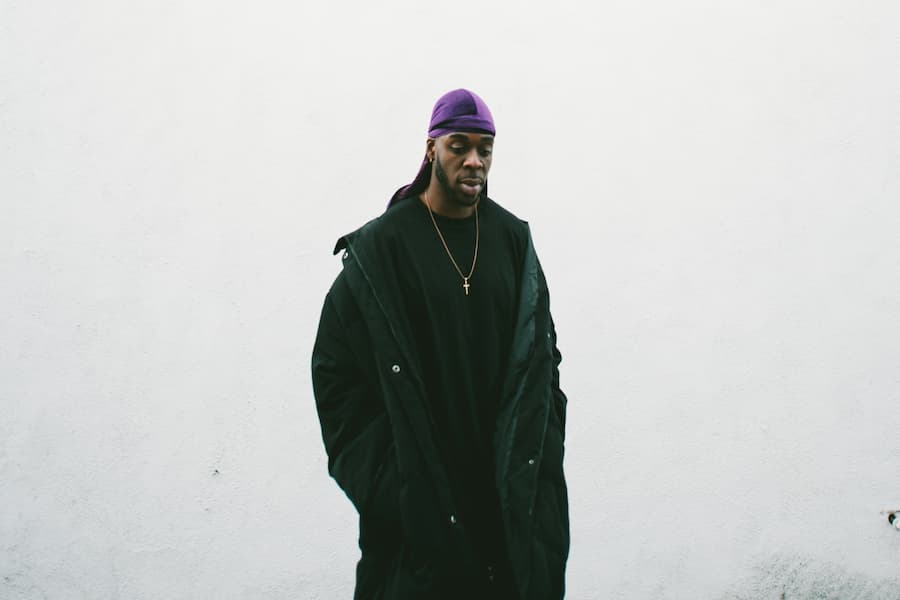 Here are a few considerations to make when looking for the best wave cap.
Color
In the past, wave caps were ugly, and not something to go showing off outside your house or gym. But these days, there's a great diversity of wave caps. You can get a nice unit for any occasion.
With regards to that. Color is one of the aspects you want to look at. When buying, check if the seller offers a variety of colors and pick the colors that appeal to you. You could even get one with the flag on it or some other color scheme or design.
When thinking about the color, it's good to also consider the transparency. There are see-through options and opaque ones, and your choice is all a matter of preference. See-through options are great for when you want to show off those nice waves.
Material
This is without a doubt, the most important factor to consider when looking for a wave cap. There are the following materials:
Polyester – this material is pretty thin and you can often see through caps made from it. The problem with poly caps is that they don't lay down the hair very well. They also don't have a good shine. Polyester is also great in other attire like leggings.
Satin – satin caps look really silky and happen to be nicely shiny. They're also very smooth and soft. Satin caps are good for looks and laying the waves down.
Pure silk – like satin, it's very shiny and smooth. But, it's heavy and tough, and doesn't easily conform to your head.
Velvet – these are finest when it comes to looks. Velvet caps look really great on your head. But, pure velvet isn't very good for laying down the waves and keeping them in place.
Velvet-silky – this is a combination of velvet and silk, and it's a good quality wave cap for waves as far as laying down the hair, keeping it in place, and keeping you looking great are concerned. This option has velvet on the outside and silk on the inside.
Spandex – the thing about spandex is that it is very stretchy, and conforms perfectly to your head. However, it doesn't have the same ability to lay down your hair as the velvet-silky.
Take away – velvet-silky are the best as they look great and perform excellently when it comes to laying your waves down and keeping them in place. They're also comfortable to wear.
Position of the Seam
Ever seen someone with a weird line running in the middle of their hair from the front all the way to the back after removing their wave cap or durag? That's the effect of the middle seam being on the inside. To avoid that unattractive effect, look for a cap that has its middle seam on the outside rather than on the inside.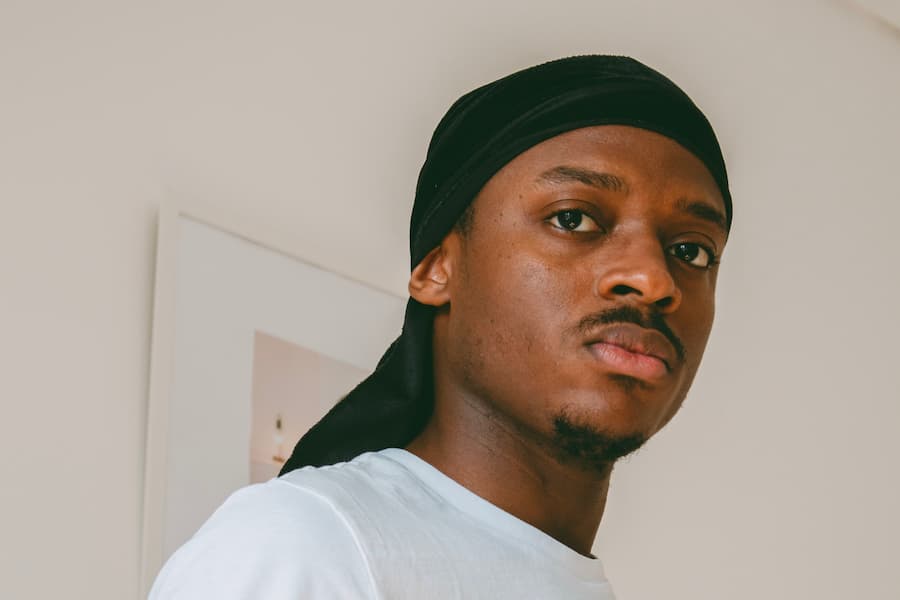 Frequently Asked Questions
What Is the Use of a Wave Cap?
Durags serve a whole range of purposes. They protect hair from sunburn, thereby preventing it from becoming dull, they encourage wave development by keeping the hair laid down, and they are worn as a fashion.
And of course, there are many other purposes including holding the hairstyle and preventing sweat from getting to the eyes during exercise.
What Material Is Most Suited for Wave Caps?
Velvet-silky. This material has velvet on the outside and silk on the inside. The velvet on the outside is great for looks while the silk on the inside provides a nice, soft and smooth surface for good wave development.
How Does a Wave Cap Help Make Waves?
Just wearing a wave cap is unlikely to result in 360 waves. But if you're doing what needs to be done to make waves, including brushing and applying wave pomades, then a wave cap will be immensely helpful.
It prevents hair from growing outward and instead keeps it laid down, which is good for wave formation.
How To Properly Put On Your Wavecap
Final Word
As we wind up, we hope you've found the best wave cap or durag. When choosing one, it's important to think about the material. Ideally, you should get one made of velvet-silk, meaning it has velvet exterior and a silk interior, as it will lay down your waves perfectly while keeping you looking cool.
Other things to consider include the fit, color, and middle seam, which should be on the outside.
Feel free to share your thoughts in the comments.