As an Amazon Associate we earn from qualifying purchases.
What's the difference between a bralette and a t-shirt bra? No two bras are indeed identical. There are a variety of styles available, each with its own set of benefits. Diverse bra types serve different functions and allow women to express their individuality by mixing and matching their undergarments. Learn the distinctions between these two everyday bras types before shopping.
T-shirt Bra vs Bralette
If you are familiar with the similarities and distinctions between these two types of bras, choosing the appropriate bra for your body and ensuring that you have the proper one for your wardrobe will be much simpler.
The comparison between the t-shirt bra vs bralette is explained in detail below.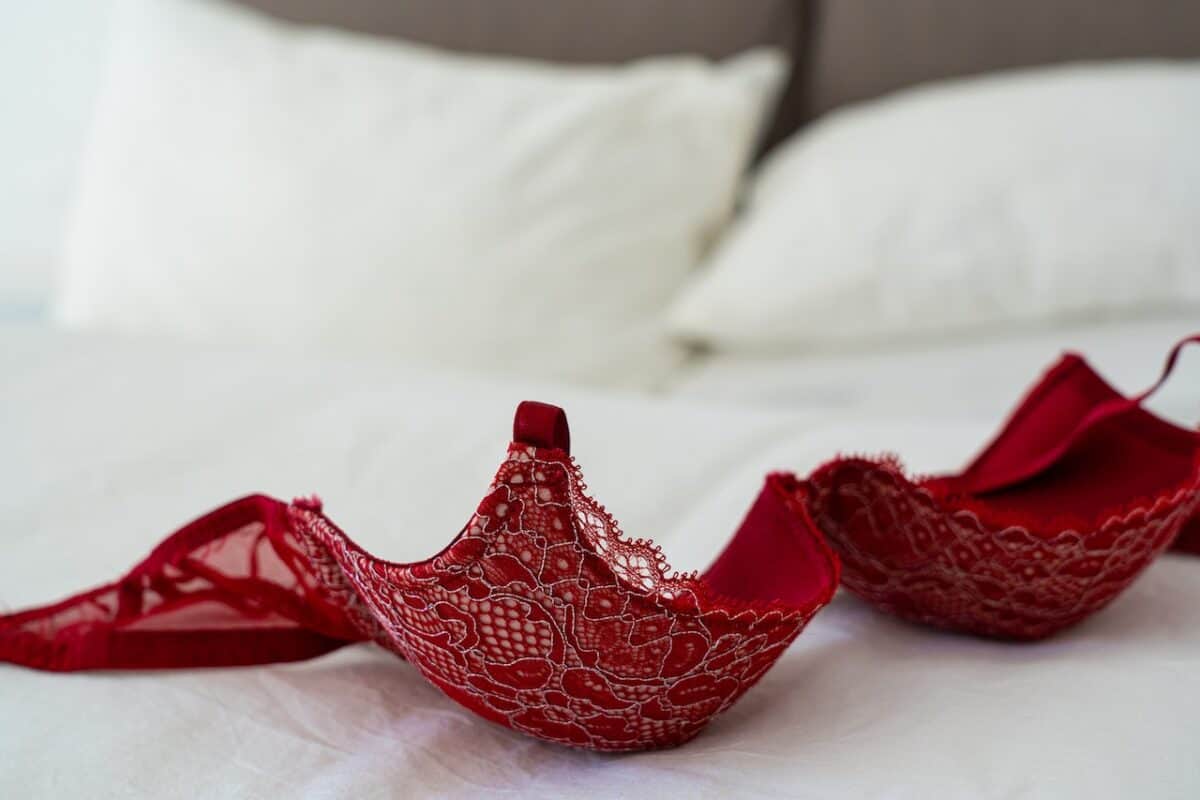 T-shirt Bra Overview
These bras are different from other types of bras. The molded cups are a characteristic feature of this kind of bra. Two layers of cloth and a thin foam core in each cup provide coverage while adding little bulk.
This bra may or may not have any padding. Pads and molded cups may be purchased separately or affixed to the one you buy. This bra type prioritizes ease of wear and support above aesthetics.
Lace detailing on the cups and band is optional. This bra is meant to provide subtle support while remaining unnoticeable. This bra is available in various styles, from partial to complete coverage.
Fabrics like microfiber and modal are often used to create this bra because of their smoothness and comfort.
Push-up padding is another option for this bra. Because of its smooth, molded appearance and rounded form beneath clothes, it is a popular choice among ladies.
The padding's purpose is to make your breast seem fuller and perkier. The cushioning may be made thinner or thicker to suit individual preferences.
This bra is quite popular since it is supportive and helps ladies have a slim shape while showing off a breathtaking amount of flesh. There is a metal underwire within this bra as well.
We recommend that women with larger breasts utilize underwires to get the proper form and support.
Bralette Overview
A bralette is a kind of bra that is either not lined at all or is just minimally lined and lacks conventional bra elements like underwire and substantial padding. The straps provide most of the lifting, while the elastic or lace bottom band provides a little more coverage.
Most bralettes are designed to be shown off. They may be pulled on or feature an adjustable band with hook-and-eye clasps for a secure fit.
The popularity of bralettes has risen in recent years due to their wearability and chic aesthetic. Sizes for bralettes range from extra small to three extra large and may or may not adhere to conventional bras' standard band and cup measurements.
The bralette is an innovative hybrid of a bra and a crop top. Sexy patterns and pretty exotic laces are commonplace in their creation. Most bralettes' lack of padding and wires contributes to their supreme coziness.
The long length of these undergarments makes them suitable for use as outerwear as well as casual wear. bralettes have become an essential part of most women's lingerie collections.
For added support, coverage, and shape, some women opt to wear a bralette with a separate bra underneath.
Nonetheless, most women appreciate the bralette's freedom of movement and the beautiful, natural shape it gives.
Comparing a T-shirt Bra and a bralette
What's the difference between these two types of bras? Nonetheless, a great lot distinguishes one from the other.
Comparing a T-Shirt Bra and a Bralette Features
| Features | T-shirt bra | Bralette |
| --- | --- | --- |
| Underwire? | Yes | No |
| Padding? | Sufficiently padding | Less padding |
| Lining? | Yes | No |
| Fabric | Cotton, lace, silk, or satin | Any fabric |
Similarities
Some of the ways in which these two styles of bras are similar are described below.
A decent, supportive bra is the most excellent method for women to feel secure in their bodies. Both of these bra options are supportive. Both bras are designed to support and position the bust.
Both styles are available in a variety of fabrics. Seamless construction and elastic materials like cotton or lace are typical for bralettes. On the other hand, T-shirt bras are constructed from more robust fabrics like nylon, polyester, and spandex. Silk is often utilized for more high-end underwear.
These bras are ideal for everyday use since they are soft and pleasant on the skin. Because they go well with so many different types of apparel, you could even wear them daily.
Differences
There are some similarities between these two types of brass, and there are also significant differences.
T-shirt bras look great with fitted shirts, body-skimming tops, and bodycon dresses. In contrast, bralettes look great when worn over oversized sweaters, baggy tops, or as outerwear beneath a fashionable jacket or attractive cardigan.
Bralettes are often built without wire and are softer and lighter than t-shirt bras. So, they provide less support.
T-shirt bras are often lined for extra support, while bralettes are typically unlined for optimal comfort. The lining hides the nipple, and the cups are opaque.
The absence of underwire in a bralette is a significant distinction from a t-shirt bra. Straps and a band provide support for bralettes. You don't need a bigger band for support, although bandwidth might vary by design and is a personal preference. The strength of the elastic is what gives a bralette its holding power.
Bralettes are less likely to change the look of your breasts than a t-shirt bra since they have less padding, no underwire, and stretchier construction. Because bras provide more cushioning and general support, they may dramatically improve the look of your breasts.
Different kinds of materials are used to make these two styles of bras. Cotton, lace, silk, or satin can be used on bralettes. On the other hand, T-shirt bras are made with technology because they are primarily for support. bralettes are more about the display than the material, so they can be made of anything. 
T-shirt bras come with various cup sizes and paddings, from soft to thick. They help shape the boobs and give them more volume. On the other hand, bralettes have strategic linings that are primarily for design.
Major Distinguishing Factor
The way these two types of bras are made and their looks are very different. The primary distinction between these two bras is the latter's absence of support structures. The t-shirt bra uses an underwire and structured, padded cups that provide more shaping and support than the bralette, which uses soft cups for coverage.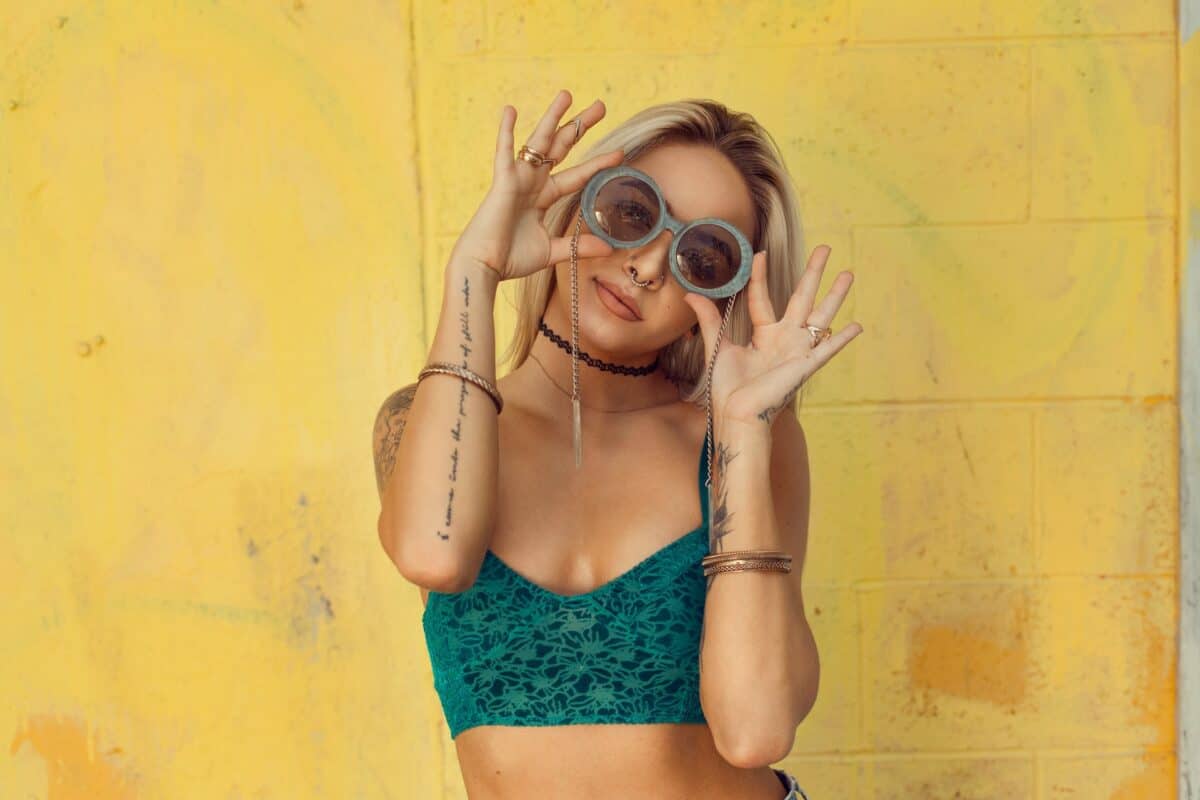 When to Use a T-shirt Bra
These bras are ideal for everyday use since they are soft and pleasant on the skin. All women, regardless of breast size, may benefit from these bras. This bra is designed to help women achieve a more flattering, natural-looking bust line and bust height. Larger-cup size bras are designed to accommodate better and support fuller busts. This bra would look fantastic beneath a bodycon dress or a slinky skirt.
When to Use a Bralette
Most people like these beautiful pieces because they are easy to wear and give them a sense of freedom. They are all about embracing more natural shapes. bralettes are so comfortable that you may wear them every day. If it fits correctly and gives you the bust support you need, you may wear your bralette  whenever you choose.
Which Bra Is Better?
Since choosing between these two bra options is a matter of taste, there is never an inappropriate time to wear one. There's no need to choose one over the other since they're both valuable options.
Both bras are comfy and fashionable, making them a great addition to any woman's collection. They come in so many colors, patterns, and styles that you can find one to match any outfit in your closet.
Frequently Asked Questions
Can You Wear a Bralette as a Regular Bra?
Normally, the bralette is designed as innerwear and also outwear, which makes it an alternative to a regular bra.
You can also wear the bralette on top of a regular bra, depending on how much support you need. However, the bralette does not have an inner lining which might expose your nipples when you use it as a regular bra.
Which Is Better for Big Breasts Between a Bralette and T-Shirt Bra?
The T-shirt bra might be a good choice for women with big breasts as it is designed with an underwire that offers more support by preventing the breast from coming out of the bra caps.
The bralette might be a better choice for small breasts or girls with developing breasts.
Can You Wear a Bralette to Bed?
Yes, a bralette is lightweight and essentially designed for comfort, making it a suitable garment for the bed.
Unlike other bras, such as the T-shirt bra, the bralette does not have padding, which sometimes tends to be restrictive and uncomfortable to sleep in. This makes a bralette more ideal to sleep with compared to regular bras.
What Is a T-Shirt Bra? (And What Features to Look For)
Final Verdict
You should consider how comfortable these two types of bras will be and how much support you need before making your final choice. Searching for a bra that conforms to your body exactly is crucial. A wide variety of options in your underwear drawer might give you more freedom when organizing outfits and accessorizing them.