As an Amazon Associate we earn from qualifying purchases.
Choosing between two brands of clothing that offers a lot of comfort, style, and amazing features doesn't have to be frustrating. If you are in the middle of choosing what leggings brand would you want to buy, Simple Addiction leggings vs Lularoe, I'm here to give you the in-depth review that you are looking for!
Simple Addiction Leggings vs Lularoe Overview
Before comparing the similarities and differences between Simple Addiction leggings and Lularoe, I should dive deeper into each of the brand's face, value, and target market in order to draw out a good comparison review. This overview will highlight these two brands for clearer knowledge.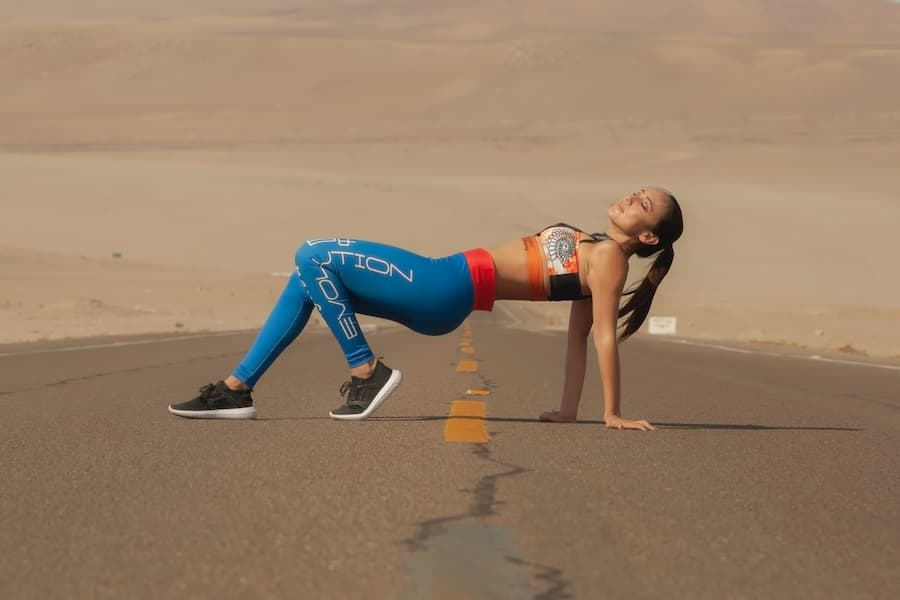 Simple Addiction Leggings
Simple Addiction leggings are distributed under Simple Addiction brand, an online boutique that offers different varieties of clothing pieces for men and women. Their leggings are featured in different blog sites and websites that offer high-quality, durable materials for an affordable price.
Moreover, durability and high-quality materials added to the numerous selection of designs, colors, and patterns that you can choose from, Simple Addiction leggings became the talk of the town. They have gathered a large market of customers because of these features, to date.
The Lularoe
The Lularoe brand is a clothing brand that is open to retailers and business-minded people for venturing and selling their products. Lularoe leggings are famous for their one size fits all features that come in two sizes, One-Size (OS) for 2 to 10 sizes and Tall and Curvy (T&C) for 12 to 22 sizes.
Despite having a one size fits all feature, their leggings remain high-quality, particularly in terms of comfortability and flexibility. The T&C size accommodates the curvy sizes without compromising the comfort and elasticity of the legging's fabric. Lularoe leggings are most famous for their buttery-feel comfort too.
Simple Addiction Leggings vs Lularoe
Different body sizes and different needs require different products that will suit them. With that, let's take both the Simple Addiction leggings and Lularoe into a comparison review to see what are the differences and similarities they have and what brands offer the features you are looking for in your next leggings purchase!
Comparing Simple Addiction Leggings vs Lularoe
| Features | Simple addiction leggings | Lularoe |
| --- | --- | --- |
| Versatility | Available in varying sizes | Available in one size fits all sizes |
| Texture | Soft and smooth | Less soft |
| Fabric | Polyester and cotton | Polyester and spandex |
Similarities
There are a few similarities that Simple Addiction leggings and Lularoe leggings have, being that they are the same piece of clothing. However, it is best to lay out these similarities for you to know what features you look for that checks out for both the brands. This will also make it easier for you to appreciate them individually.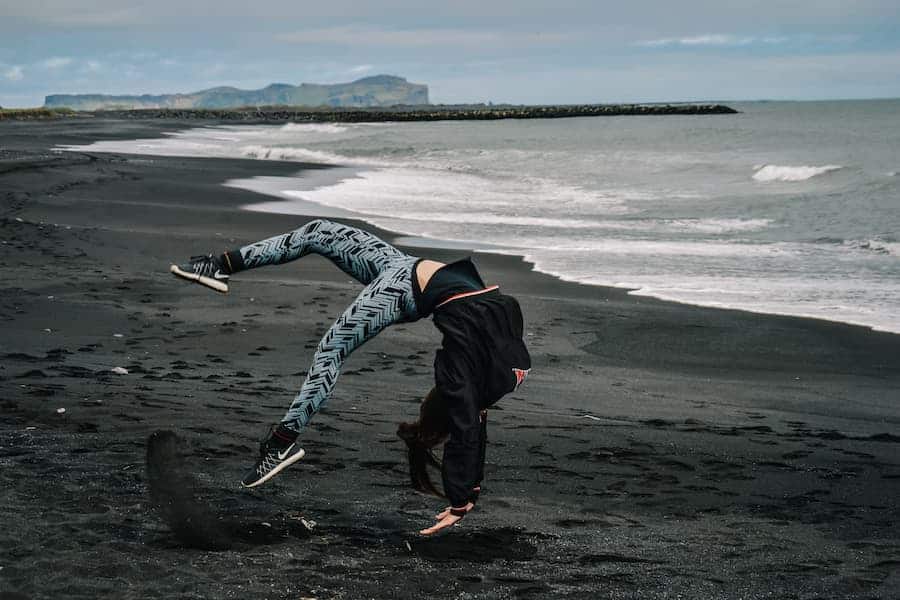 Simple Addiction and Lularoe both offer a level of comfort in their leggings line.
Both brands offer their leggings in various sizes that will accommodate a wide variety of body sizes and shapes for customers.
Both brands have a variety of prints, colors, and patterns that you can choose from in their leggings.
Differences
Differences are drawn out to each product for you to compare what are the ideal and specific features that they offer and and what features are different in each brand. You will also be able to check out the features that will accommodate your needs and wants in leggings when you purchase one.
Simple Addiction leggings are more affordable compared to Lularoe which allows you to have more varieties of leggings for a low price.
Lularoe are more versatile in sizes compared to Simple Addiction with their one size fits all sizes.
While Simple Addiction offers a certain level of comfort in their leggings, the Lularoe are famous for their buttery leggings. It gives a comfy, good, good vibes in the legs and skin.
Major Distinguishing Factor
The major distinguishing factor that will set them differently from each other would be the Simple Addiction's affordability compared to Lularoe's. Not all clothing brands can offer an affordable price for the customers which is important. In catering a wide variety of markets and customers in selecting a budget-friendly choice.
On the other hand, Lularoe leggings can be distinguished from Simple Addiction leggings. With its extra soft, smooth, and buttery-like texture and quality, it leaves their customers in awe.
Moreover, this extra comfort is the main selling point of every Lularoe leggings. It gives a light-feel skin that prevents irritation in sensitive types.
When to Use Simple Addiction Leggings
You can use Simple Addiction leggings in a variety of tasks. However, they are mostly used for casual wear due to their beautiful variety of patterns, colors, and designs.
Other than that, you can also use their leggings for workouts and yoga. They are elastic enough to withstand wide and big movements and stretches.
There are also specific Simple Addiction Leggings that cater to yoga and intense workout routines. Simple Addiction offers a variety of leggings that are specifically use to design for different functions. It includes as day-to-day wear, casual wear, and even workout leggings in their brand since leggings are widely used nowadays.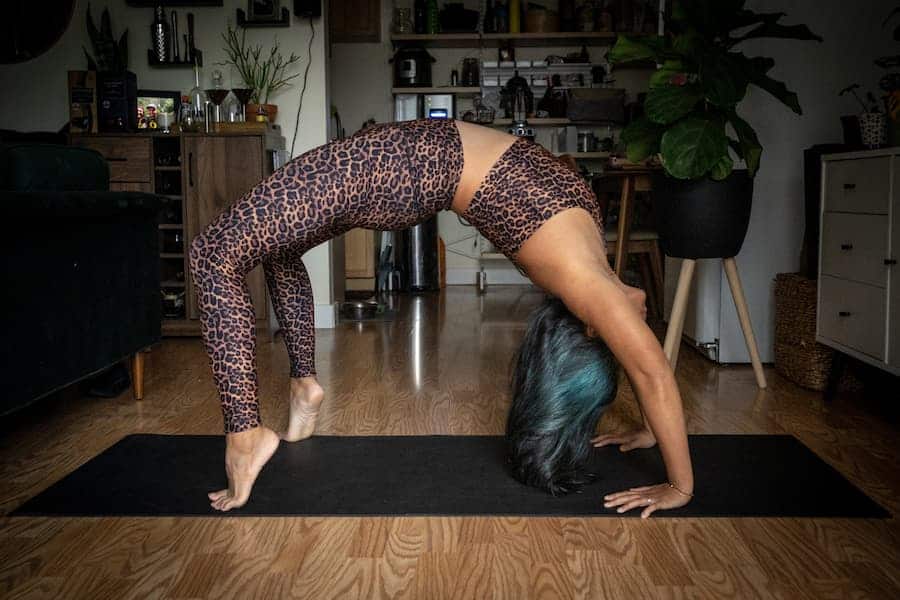 When to Use Lularoe
You can use Lularoe leggings in casual and everyday wear. It's a comfortable piece of clothing which a lot of people prefer to wear on a day-to-day basis. However, they also have leggings that cater to active people who love to have a good workout and stretch.
Simple Addiction Leggings or Lularoe, Which Is Better?
Simple Addiction Leggings and Lularoe have a lot of similarities and they also cater to almost the same functions. Both of them can use in casual wear. They offer a lot of varieties in terms of patterns, colors, and designs.
Also, they can use for everyday use and workouts too.
The only difference they have would be the Simple Addiction's affordability and Lularoe's extra comfort on the skin and body. If you want budget-friendly leggings in high-quality materials, choose the Simple Addiction leggings. However, if you want to have that extra comfort in your leggings, choose the Lularoe for that matter.
Frequently Asked Questions
Are Simple Addiction Leggings and Lularoe Leggings Made of the Same Materials?
Generally, simple addiction leggings and Lularoe leggings are made of the same materials, a blend of polyester and spandex.
However, the percentage of each material in the fabric and the presence of other materials vary. Usually, this variation is what makes Lularoe leggings softer than simple addiction leggings.
Do Lularoe and Simple Addiction Leggings Come In Varying Designs?
Yes, like other leggings brands, simple addiction and Lularoe leggings come in varying styles and designs. This allows both brands to offer leggings for a wide variety of tastes and body shapes.
For instance, both brands offer high-waisted and low-waisted leggings and Capri and full-length leggings.
Which Leggings Brand Should I Go For?
There is no right or wrong brand you should go for. Usually, the best leggings depend on your preference, budget, style, and quality.
For instance, if you need softness and comfort, you can go for Lularoe leggings. On the other hand, you can go for simple addiction if you are on a tight budget.
CLASSY Leggings Outfits that look Chic and Sophisticated
Conclusion
The best factor to look into when you are deciding which is better among the two would be the features. Take a look back into the specific needs you have, are you looking for an affordable pair or a more comfortable pair? That will help you decide what fits the best for you!