As an Amazon Associate we earn from qualifying purchases.
For the past few years, I have lived in my comfy pants and incorporated them into my everyday fashion. However, there is still some confusion regarding the difference between the various types of athleisure wear. Below, I compare yoga pants vs. sweatpants to help you determine when and how to wear them!
Yoga Pants vs Sweatpants General Overview
Yoga pants and sweatpants are amongst the most comfortable bottoms and an acceptable part of today's apparel culture. However, when is it appropriate to wear the yoga pants, and when do you reach out for the sweatpants?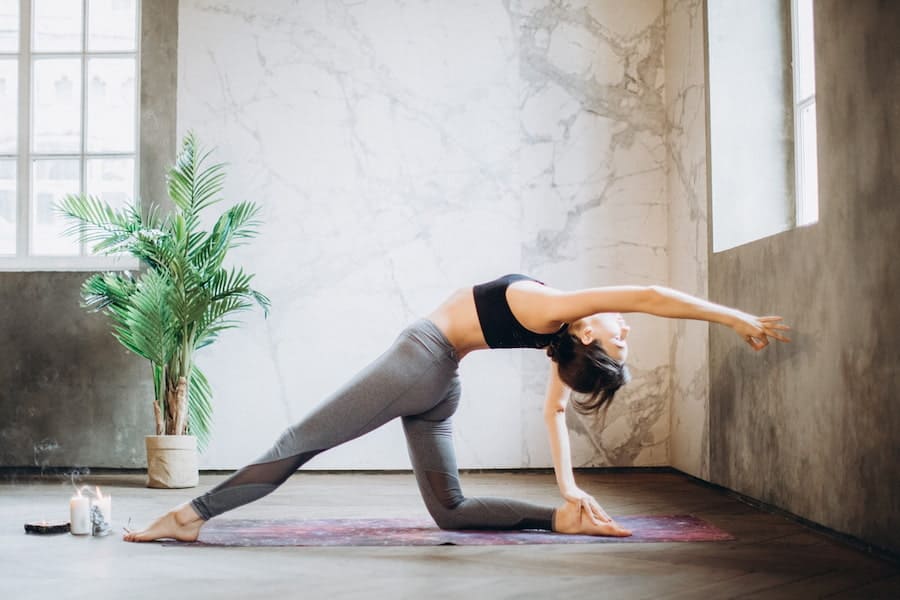 Yoga Pants
Yoga pants are fitted bottoms, usually made from a combination of different materials. Most commonly, a blend of spandex, lycra, nylon, or polyester is used to create versatile pants. As a result, they are very durable and resistant to wear and tear especially if you know how to properly wash your yoga pants.
They are designed to deliver a snug fit, which provides you with a flattering silhouette. Moreover, the stretchable pants allow for flexible movements and unconstrained postures. The light fabric also makes them very breathable and comfortable. However, they are not very soft due to the synthetic blend.
Yoga pants are available in a number of lengths, so you can choose one that is best suited for your activity level and preference. These include:
Knee-length: These cover your knees
Mid-calf: They reach until or near the center of your calf
Ankle-length: These stop just above or at the center of your ankle
Over-the-foot: They extend over the heels, often with stirrups to hold the bottom in place
Sweatpants
Sweatpants are loose-fit trousers, made from thicker fabrics. Superior quality sweatpants are made from cotton, but you can also find them in cotton blend materials. They are also available in cotton blended with wool or fleece, making these varieties more suited for colder temperatures. Most sweatpants are also slightly stretchy.
In addition, sweatpants are one of the coziest forms of loungewear. They are extremely soft and comfortable. Sweatpants are also roomy around your hip area, with a drawstring to cinch in the waistband. The type of fabric you choose depends on the weather in your region.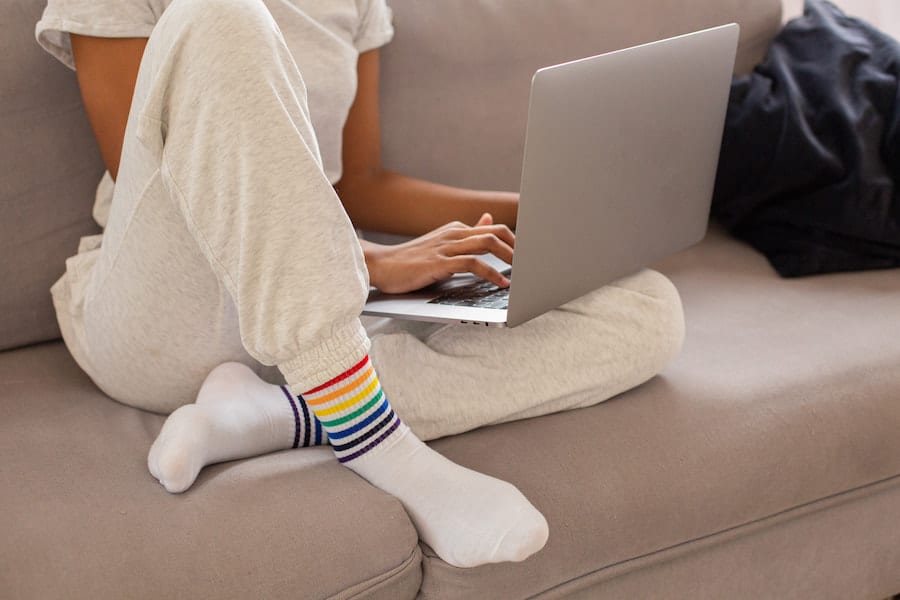 The various styles of sweatpants are differentiated from how and where they end at the bottom. It is also one of the primary deciding factors that can help you determine which style works best for you. These include:
Basic Length: These stop around the ankles and often feature a cuffed bottom
Cropped Length: They are shorter, often reaching to about mid-calf
Elastic Cuff: These are snug around the ankles, which prevents the cold breeze from creeping inside the sweats.
Bootcut: They are wide around the ankles, making them more suitable for wearing indoors.
Yoga Pants vs Sweatpants
Yoga pants and sweatpants are two of the most popular bottoms, which are all the rage these days. Both are multifaceted in terms of style and comfort, so they transition well from leisurewear to casual wear with a few simple styling tricks. However, this is where the similarities end.
Despite popular belief, yoga pants and sweatpants are not similar to each other. Apart from being comfortable. they both have different fits and materials, and are used for different purposes. Let me look at the prominent differences between yoga pants and sweatpants:
Yoga Pants and Sweatpants Features
| Features | Yoga pants | Sweatpants |
| --- | --- | --- |
| Compression | High | Low |
| Elasticity | High | Medium |
| Fabric | Light | Thick |
Material
Yoga pants are constructed from high performance nylon or polyester, combined with spandex or Lycra. The high-quality, synthetic fabric is also moisture-wicking and unsusceptible to deterioration despite frequent use. They are also incredibly stretchy, allowing for unrestrained movements.
Contrarily, sweatpants are mostly made up of knitted jersey fabric. This comprises cotton or a combination of cotton with other fabrics, including polyester, wool, and fleece. Most often, elastane is also added to the blend to make them slightly stretchable.The cheap, cotton blend sweatpants are more susceptible to piling after a few washes.
Fit
Yoga pants are known for being extremely fitted and stretchy. In fact, they mold themselves to your limbs, giving the pants a smooth finish. Consequently, they do not cause any hindrance to your movement or come in the way while you work out.
Sweatpants are baggier, heavier, and looser. Even the straight-fit variety has plenty of room, making them exponentially cozy and warm. As a result, they are mostly worn to relax and unwind.
When Should You Wear Yoga Pants
As evident by the name, yoga pants were initially designed to wear during yoga. The high-denier bottoms allowed for complicated yoga poses, moving effortlessly with the legs. With the passage of time, they became a favorite workout gear, regardless of the intensity level. These days, yoga pants are a prominent staple of high street fashion.
Women wear yoga pants for all kinds of activities. You can wear it for coffee dates or grocery runs, and even style them up with a smart blouse for a business lunch. Their popularity and prevalence can be attributed partly to the spandex in their construction that makes the limbs appear toned and in shape.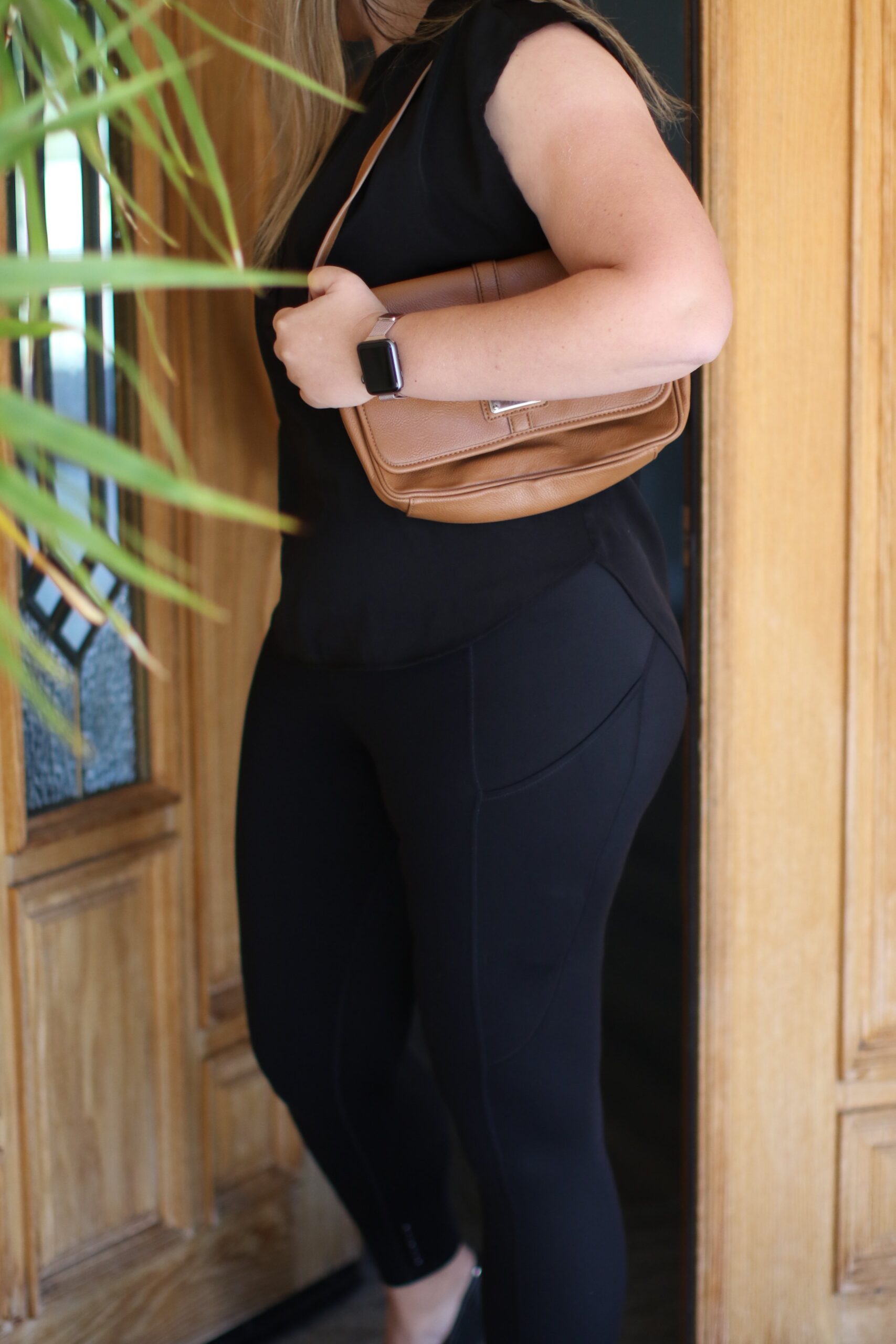 When Should You Wear Sweatpants
Sweatpants are the ultimate casualwear, which beckons you at the end of a long day. While they were mostly worn around the house or for running errands, more and more people are adopting them as everyday fashionwear. You can pair the baggy ones with a simple fitted t-shirt or combine the slim-fit sweatpants with a leather jacket or a trench coat.
Some people also like to wear lightweight sweatpants for jogging or hiking, especially during the colder months. However, they are not appropriate for hiking or biking, as the extra material can make you trip and fall.
Frequently Asked Questions
Which Is Better, Between Yoga Pants and Sweatpants?
Although both yoga pants and sweatpants are great, sweatpants are more comfortable, especially the ones that are made with breathable and soft fabric.
Additionally, sweatpants are versatile and can also be used as yoga pants. You can also dress up or dress down the sweatpants with other tops on different occasions.
Is There a Length Difference Between Yoga Pants and Sweatpants?
There is no length difference between yoga pants and sweatpants. Normally, when you are standing in your normal posture, the full length of yoga pants and sweatpants measures 1 to 1.5 inches above the ankle.
However, the length might be different when measured from waistband to bottom because yoga pants have a wider waistband that covers up to the belly.
Can You Use Sweatpants in Yoga Workouts?
Sweatpants are non-resistive, and you can wear them during yoga workouts. Sweatpants are warmer than yoga pants, and you can use them to warm up your muscles.
However, although sweatpants are breathable, they might cause discomfort when your body is naturally cooling down through perspiration.
3 New Ways to Style Yoga Pants | ELLE
Final Verdict
Yoga pants and sweatpants have very distinctive purposes. Yoga pants are usually worn during athletic activities and strenuous exercises. They are made from stretchy, breathable, moisture-wicking material.
On the other hand, sweatpants are used for lounging and relaxing. They are designed with a looser fit to provide comfort and warmth.