As an Amazon Associate we earn from qualifying purchases.
Since the rise of the athleisure trend in the world of fashion, leggings are a staple in many women's closets. To look for the most comfortable, affordable, and versatile leggings is typical.
It is made more challenging by the seemingly limitless options on the market. I can help you sift through all the options and lessen the overwhelming task. This list tackles the ones you can wear everyday. 
Best Everyday Leggings
The most important things to look for in your everyday leggings are comfort, right fit, style, and support. They have to be high-waisted or at least feature a waistband that compresses the tummy. This way, no muffin tops will show unexpectedly. 
You're also most probably searching for non-see through leggings that are styled for everyday use. This means you'll mostly go with black or neutral-colored leggings that can be paired with almost anything.
This list will make it easier for you to decide. These feature the factors I've mentioned earlier. You might not want to take them off. 
Brand
Lyssé Women's Center Seam Ponte Legging
Splendid French Terry Legging Pant
Leggings Depot High Waisted Pants
Product
Materials
Outer: 67% Rayon, 28% Nylon, 5% Spandex; Lining: 86% Polyester, 14% Spandex
48% supima cotton, 48% modal, 4% Lycra
Features
Front center seam detail, Lyseefit to slim and smooth
French terry, Soft fabric, Slight stretch knit
Ultra Soft Premium Fabric, All Day Comfort
Brand
Lyssé Women's Center Seam Ponte Legging
Product
Materials
Outer: 67% Rayon, 28% Nylon, 5% Spandex; Lining: 86% Polyester, 14% Spandex
Features
Front center seam detail, Lyseefit to slim and smooth
Brand
Splendid French Terry Legging Pant
Product
Materials
48% supima cotton, 48% modal, 4% Lycra
Features
French terry, Soft fabric, Slight stretch knit
Brand
Leggings Depot High Waisted Pants
Product
Features
Ultra Soft Premium Fabric, All Day Comfort
Lyssé Women's Center Seam Ponte Legging
Looking for your "go-to" pants? Out of all the everyday leggings listed here, this might be the most stylish. The Lyssé Women's Center Seam Ponte Leggings have vertical seams and a high-rise style that elongates your legs. If you're a petite woman, this might just be the everyday legging you're looking for.
Do you have keys or extra bills you want to bring with you when you wear these leggings going for a jog or working out? If so, the strategically-placed pockets and other detailings would be very beneficial for you as well.
The soft Ponte fabric, which is wrinkle-resistant, holds your shape so you won't see any bagging or sagging of your leggings. If you're looking for tight-fitting leggings that won't limit your actions, this pair will hug and sculpt all the curves while offering freedom of movement all day.   
The combination of nylon, polyester, and spandex makes it easy to clean the leggings, making this pair a wash-and-wear garment. Aside from that, the leggings resist wrinkling, no matter how much you move doing chores or errands.
As if these features are not enough, the leggings also include a 5-inch concealed waistband that will flatten your frontside. This avoids any belly fat or muffin top showing off.
Since these are high-waisted leggings, they stay in place and remove the hassle of continuously pulling leggings up. Although it's advisable to pick your actual size, the hem tends to be a bit baggy around the ankles. 
These also offer all-day comfort so you can wear them for your everyday casual errands. If you want to, you can also pair them with fabulous tunics or tailored tops for a more professional or semi-formal event. 
Lyssé Women's Center Seam Ponte Legging
One of our most popular styles. When style and comfort are necessary this legging is your pick.
Crafted from soft ponte fabric that holds its shape with no bagging or sagging, these leggings...
Splendid French Terry Legging Pant
The Splendid Women's French Terry Legging Pant boasts of having a fabric that is soft against your skin. This means it's cozy and comfortable enough for you to wear on your daily errands.
This model balances buttery soft feel and elasticity due to the spandex and cotton materials. The fabrics also result in thick yet cozy comfort, which makes this one the perfect go-to leggings if you frequently commute or travel in different seasons.  
The thin, stretchy waistband, which sits at the natural waistline, will solve your problems about bending over and showing the bum. Even if you stay true to your size, the waistband is lengthy enough to cover your belly, so you don't have to be conscious whether the leggings are riding down or not. 
This legging also has a non-sheer, opaque fabric. This means you don't have to break a sweat on bending over and showing off those delicates. It sits right on your body as it molds to your shape, giving you just the right fit that will make you confident in your own skin.
For sure, you might also be worried about your leggings stretching out after one too many washes. After all, you're looking for leggings to wear regularly, right? 
Well, after several days of wearing this legging between washes, you don't have to worry about them being too baggy and worn out. The brand is said to ensure the quality of their leggings is built to last.
Leggings Depot High Waisted Pants
Now, let's say that the first three options are not your style? Should you give up your search for the best everyday leggings? Not just yet. The Leggings Depot High-Waisted Leggings is another option that still gives you the day-to-evening comfort offered by the first three leggings.
This one can be stretched in all directions. They will not constrict your blood flow or your range of movement while wearing.
As it is a blend of brushed polyester and spandex fabrics, the legging offers a buttery soft comfort in its fabric. You will almost forget you're wearing anything. Likewise, the materials are thin enough to keep you fresh in the heat yet won't let you freeze during the colder months.  
Additionally, they will also stay opaque enough to ensure there will be no see-through when stretched. Once you put these leggings on, they will shape around your curves in a flattering way that helps you to feel comfortable in these thin pants.
Even though they are somewhat thin, they still conceal your underwear underneath so you don't have any awkward lines showing through.
Even if you lack in the booty department, you can live in these leggings due to the high waistband that hugs the waist and buttocks firmly. Regardless of your size, these everyday leggings will stay put and won't roll down.  
When you purchase this pair of leggings, you'll also have two different options on the waistband style. First is the classic high-waisted 1-inch waistband and the second one is the 3- or 5-inch yoga waistbands.
Leggings Depot Womens 1" Waistband High Waisted...
Super Soft Fabric : The Leggings Depot buttery smooth and soft 1-inch waistband solid leggings are...
Style for the Modern Lady : The 1-inch waistband basic solid leggings perfectly match your everyday...
Leggings for All Sizes & Body Shapes : Our soft leggings are primarily for durability combined with...
SPANX Women's Look at Me Now Seamless Compression Leggings
No products found.
The No products found. is made of a combination of nylon and spandex fabrics that are flexible enough not to constrict your daily movements. Clearly, this is something you won't want to miss out on in an everyday leggings.
This brand itself is known enough for quality shapewear and other pieces. Their leggings also feature medium-firm compression fabric that makes it flatter your figure best as you wear it.
The control panel at the waistband is slimming, which is an excellent feature for women who have undergone a C-section operation and want to start working out again. If you're shedding some weight, the fit sucks in tummy fat along with excess skin.  
Due to flattering seamless fabric and absence of center seam, you can pair the leggings with any length top, whether it's a tunic, sweater, or athleisure top. In this way, you can mix and match your clothes to create different stylish yet comfortable outfits daily. 
This one also has a waistband that functions as a smoothing feature to flatten your frontside and offer tummy control. Since this pair fits true to size, it molds into your body the same way the Splendid French Terry Leggings do. They span up to your waist to make sure you won't get any muffin tops.
Like the previous leggings, these SPANX leggings are thick enough not to look sheer. This is important when you stretch or wear in bright lighting.
No products found.
Factors to Consider When Choosing the Best Everyday Leggings 
Leggings have various styles, materials, and sizes. No wonder is so difficult to find one that's right for you. These are some features to understand before selecting the leggings that can support your daily lifestyle. 
Comparing Everyday Leggings Features
| Leggings | Waist style | Closure type | Inseam (inches) | Machine washable? |
| --- | --- | --- | --- | --- |
| Lysse | High rise | Pull on | 29.5 | Yes |
| Splendid French | Mid rise | Pull on | 30 | Yes |
| Leggings Depot | High rise | Elastic | 27 | Yes |
| Spanx | High rise | Pull on | 28 | No |
Comfort
For your everyday leggings, the biggest factor you should check is the comfort it offers. This would usually depend on the fabrics used in the design and production of leggings. 
Manufacturers use a variety of fabrics, with each type having its own function and asset. Some leggings combine two or more fabrics for versatility. 
Since you may have a preference for a fabric feel and fit, it would be wise to know the most common materials of leggings to determine which one can suit your everyday lifestyle and desired level of comfort.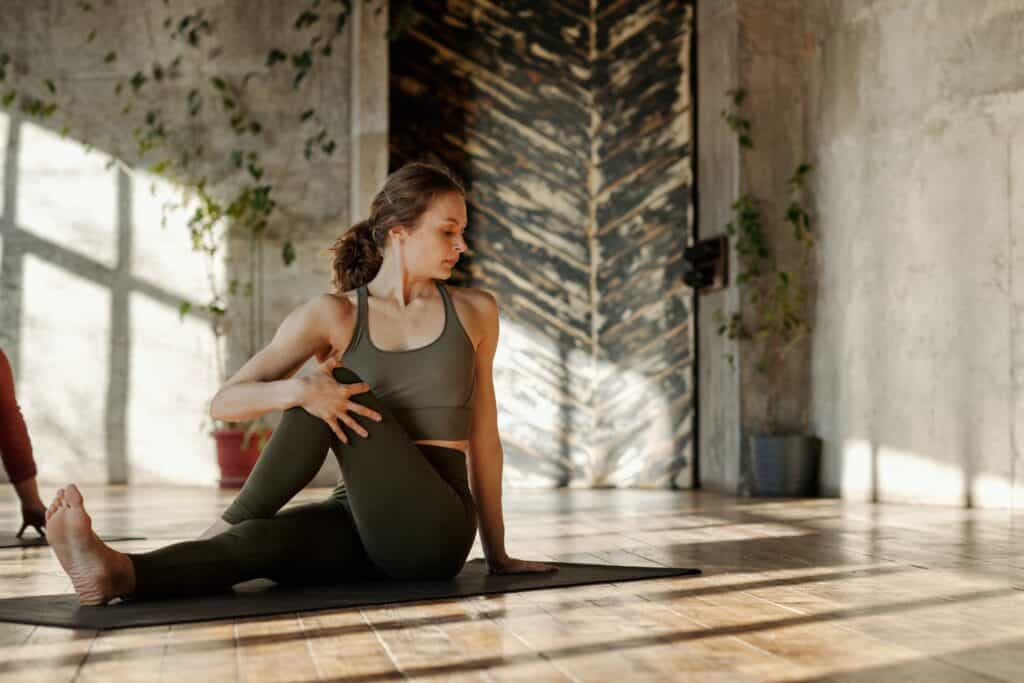 Spandex: One of the most used fabrics in these leggings because it enables the cloth to be stretchy while still being durable, tight-fitting, and comfortable to wear. 
Nylon: Lightweight, stretchy, mildew-resistant, allowing cool air to reach the skin and wick sweat.
Polyester: Durable, breathable, and moisture-wicking, making it an ideal material for extraneous activities.  
Cotton: The most breathable material yet has the potential to feel sticky to the skin during high-intensity actions. 
Type
While there are several types of leggings in the marketplace, we'll be focusing on the most appropriate ones for daily use. Choosing the right type provides you the necessary support for whatever tasks the day throws at you.
Ankle Length or Footless
When you think about leggings, your mind will immediately think of an ankle-length or footless silhouette. This is because these are the most common types, as well as the easiest to pair with other garments. 
Footless and ankle-length leggings feature hems that sit at the ankles or fit over the ankles. These look like tights or hosiery, although without coverage for the feet. 
Meanwhile, the waist opening hits normally below the hips (low rise), at the hips (medium rise), and at the natural waistline (high waist). With a tall waistband or elastic band, these leggings will stay up throughout the day. 
Capri or Cropped 
If you prefer a shorter version, Capri or cropped ones will suit your lifestyle. It's the perfect choice when you want more coverage than what a pair of shorts can provide, yet not as lengthy as pants or footless leggings. 
Crop leggings can vary in length, although they usually reach mid-calf or above the ankle. Even if they look like a less formal version of leggings, they function in the same way. 
While there are low-waisted Capri leggings, some are ones with higher waistlines that offer additional support along the waist. Mid-waist ones also provide extra control for tummy and side fats.  
Size
As long as you know your average pant size, you'll have a good starting point for the size of everyday leggings. If you typically wear small-sized pants, you certainly shouldn't opt for large ones. Since leggings are stretchable, you could be somewhere between extra small to medium range.  
Considering the size also impacts the level of support for your stomach, back, and legs. If the waistband is too loose, it won't hold the fats or ensure compression in the legs. If the waistband is too tight, you might feel some mobility restrictions, making you uncomfortable throughout the day.  
However, brands may have different sizing or fit, so it would be best to consult the sizing chart of the leggings you like. If you want more accurate measurements, get a measuring tape to measure the following:
Waist: Place one end of the tape at the navel. Wrap it around your natural waistline or the smallest part of your waist, then back to the starting end of the tape.  
Hips: Put one end of the measuring tape below your hip bone and wrap it around the buttocks. 
Inseam: This is the length between the base of the crotch and the leg's inner ankle. It's also where the legging opening or hem should sit. Measure from the crotch's inner section all the way down to the bottom of the ankle bone. 
Additional Features
Some leggings have extra features that can make your everyday wear comfortable yet convenient.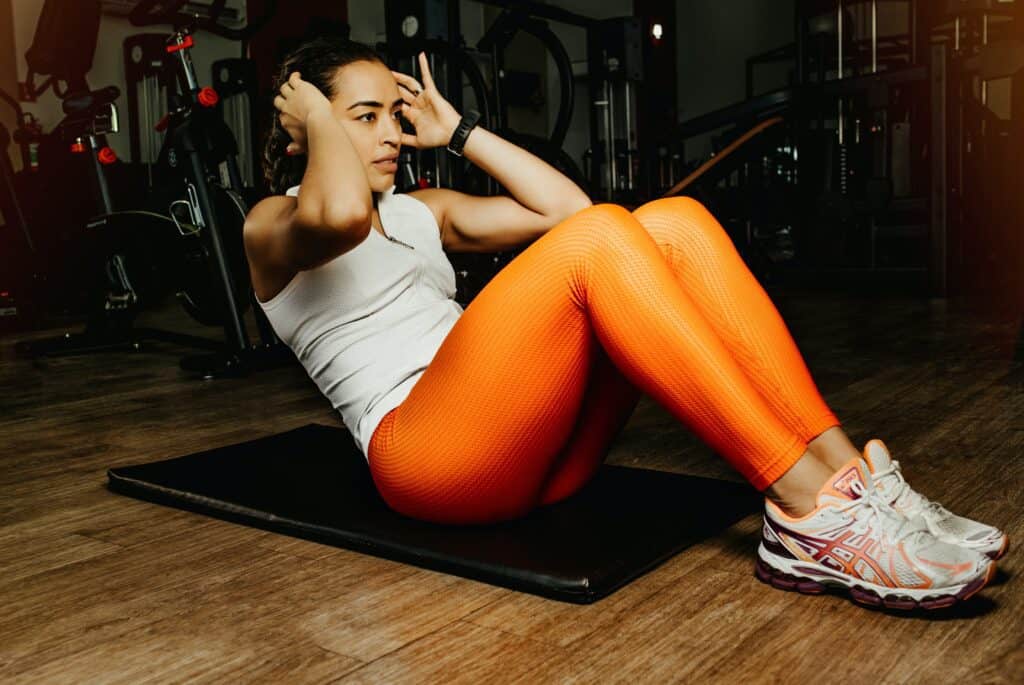 Pockets: Starting the day with a grocery run, yet you don't know where to put your phone or keys? Leggings with pockets on the waistband or pant legs can carry them for you. Some leggings even have zippers for better safekeeping. 
Compression Panels: Leggings with compression features have a tighter fit because the clothing applies pressure on the blood vessels to improve circulation. This makes compression clothing the perfect everyday leggings for ladies who want to minimize muscle pain or recover from injuries. 
Seamless: Leggings without stitches means there are no stitches that dig into the skin, letting you move freely without worrying about chafing. 
Design: That way you can show off your personality any day by choosing various colors and patterns.
Frequently Asked Questions
Is It Okay to Wear Leggings Daily?
Generally, leggings are designed with elastic materials and offer compression to your body, which can limit blood circulation if you wear them daily or for a long time.
The synthetic materials in leggings can also create a good environment for the development of yeast on your skin, which can lead to irritations and fungal infections.
Can I Wear Leggings as Pants?
Yes, you can wear leggings as pants. However, you need to make sure that the material is thick enough to avoid revealing the body, especially when bending.
For instance, the lyssé women's center seam Ponte legging has a thick fabric, making them ideal for wearing as pants.
Can I Wear Leggings When Swimming?
Yes, you can wear leggings to help in reducing muscle vibration and keep your body warm when swimming.
Additionally, considering that leggings are made of polyester, spandex, or nylon, which makes them tightly stick to the surface of your skin, they allow you to swim with minimal resistance.
18 Stylish Ways to Wear Leggings! *must-see*
Conclusion
Leggings are versatile and comfortable enough for you to wear on a daily basis. This list offers some ideas on what to pick. It helps lessen the overwhelming legging choices the market offers to you.