As an Amazon Associate we earn from qualifying purchases.
Simple black leggings have enormous potential, as you can create countless outfits from just a pair. You can dress them up or keep them casual. Get creative, or stick to a proven formula. It all comes down to your personal style. However, if you are unsure, you have landed on the right article!
Below I elaborate on what tops look best with leggings!
What Tops Look Best With Leggings?
Long tops or tunics, oversized sweaters or cardigans, fitted tops, blouses or button-down shirts, and layered tops are all good choices to wear with leggings. The key is to experiment with different styles and lengths until you find a combination that looks and feels comfortable on you.
Long Tops or Tunics: Longer tops or tunics that hit mid-thigh or below are a popular choice for pairing with leggings. This creates a balanced look and provides coverage for the hips and rear.
Oversized Sweaters or Cardigans: Oversized sweaters or cardigans can create a cozy and relaxed look when paired with leggings. They also provide coverage and balance out the slim fit of leggings.
Fitted Tops: Fitted tops, such as a crop top or a fitted t-shirt, can be paired with high-waisted leggings for a sporty or casual look.
Blouses or Button-Down Shirts: Dressier blouses or button-down shirts can be paired with leggings for a chic and polished outfit. Choose a blouse with a longer hemline that falls below the hip for a balanced look.
Layered Tops: Layering a long tank top or camisole under a shorter top or jacket can create a stylish and balanced look when paired with leggings.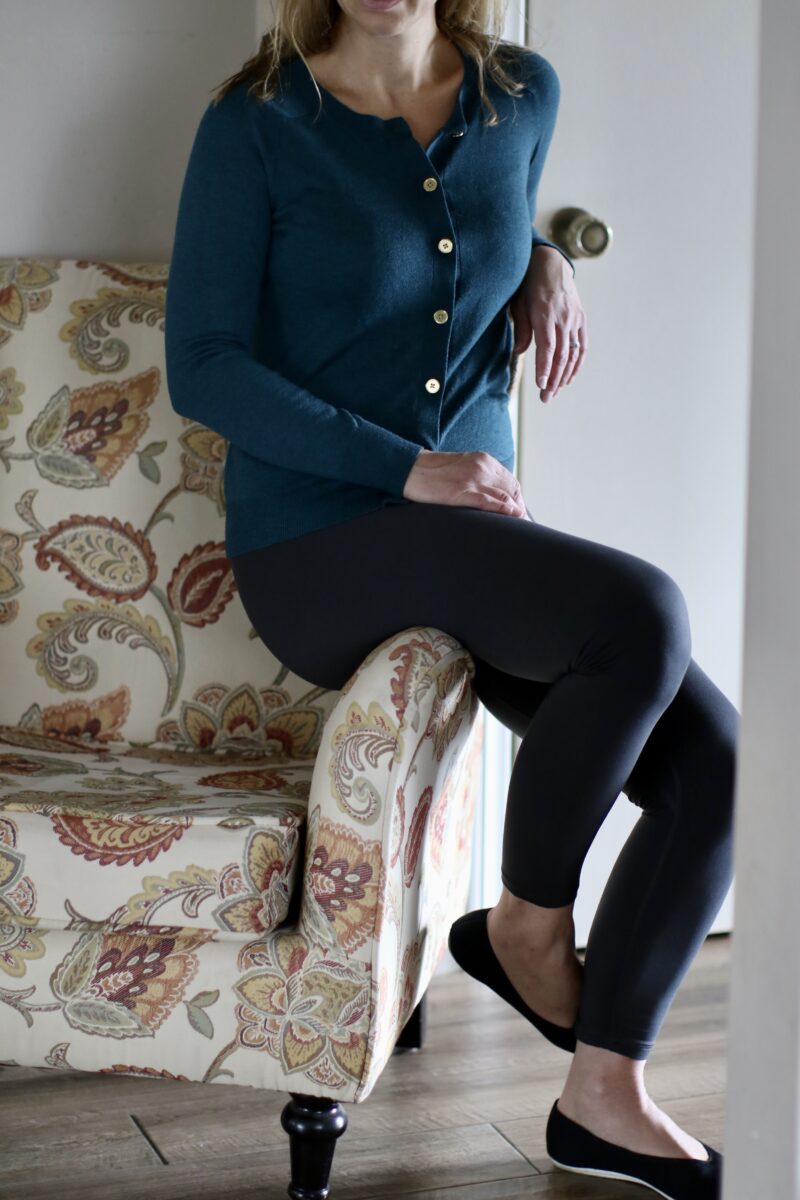 Ultimately, the key to finding the right top to wear with leggings is to experiment with different styles and lengths until you find the combination that feels comfortable and looks great on you.
There is rarely a wrong way to style leggings because they deliver almost every time. Here is the best way to style tops with leggings if you want some ideas.
Hoodies and Sweatshirts
A hoodie or a sweatshirt with your affordable basic leggings is probably the most relaxed, cozy, and comfortable outfit. Apart from being laid-back, the entire look is also somehow very chic so it is a common sight around the town.
To keep the comfort factor going, you can add a pair of one of the most popular sneakers. Accessorize with some oversized sunnies and a fanny pack to hold your valuables, and you are good to go.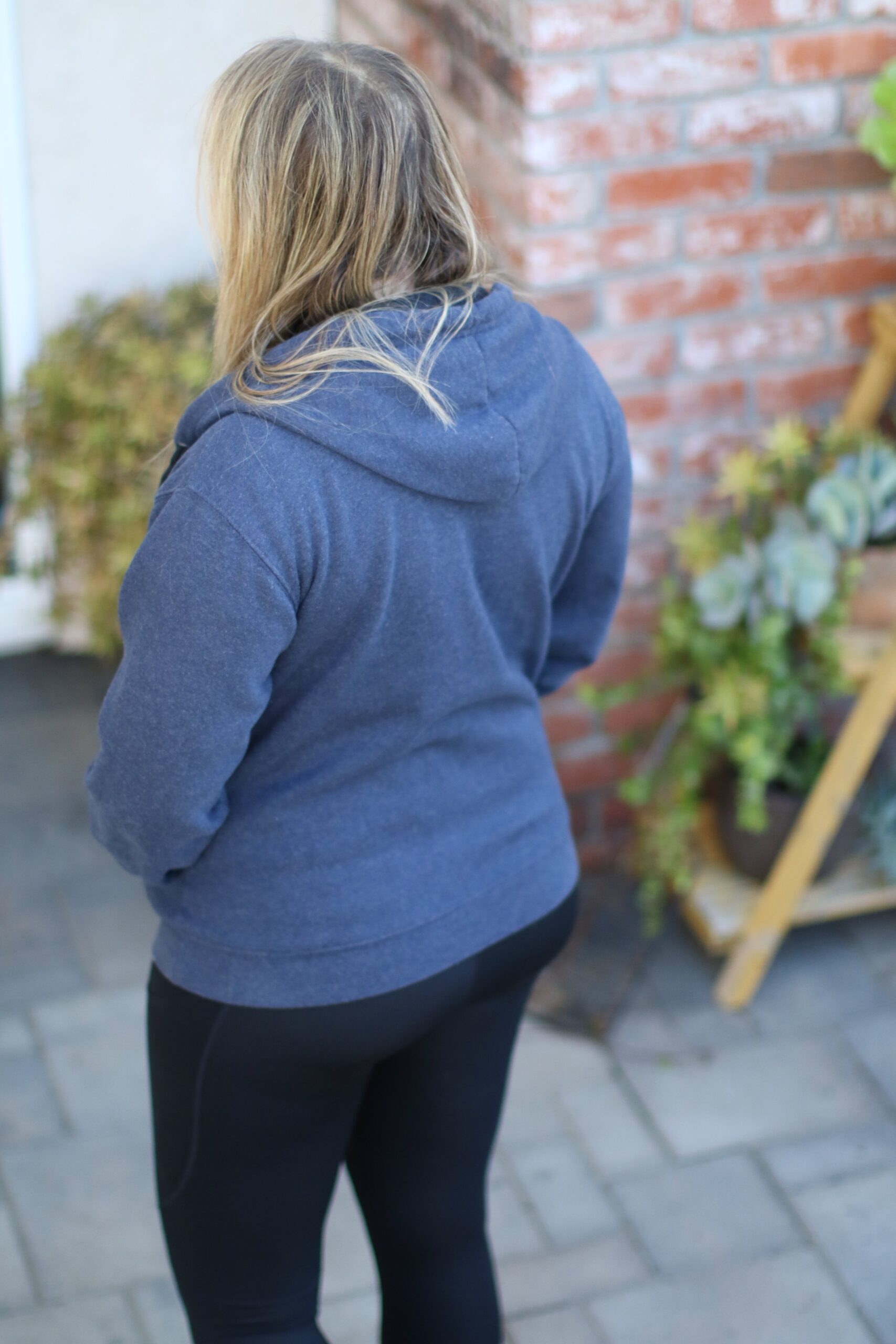 Graphic Tee
When donning a t-shirt with everyday leggings, make sure it is of a longer length and loose fit to complement your bottoms
We also emphasize wearing a graphic tee because a simple one is too boring
A bold print, a picture of your favorite band, or a sassy tagline grabs attention and makes a solid statement
Finish off your look with some chunky bracelets, hoop earrings, and angular sunnies that barely cover your eyes.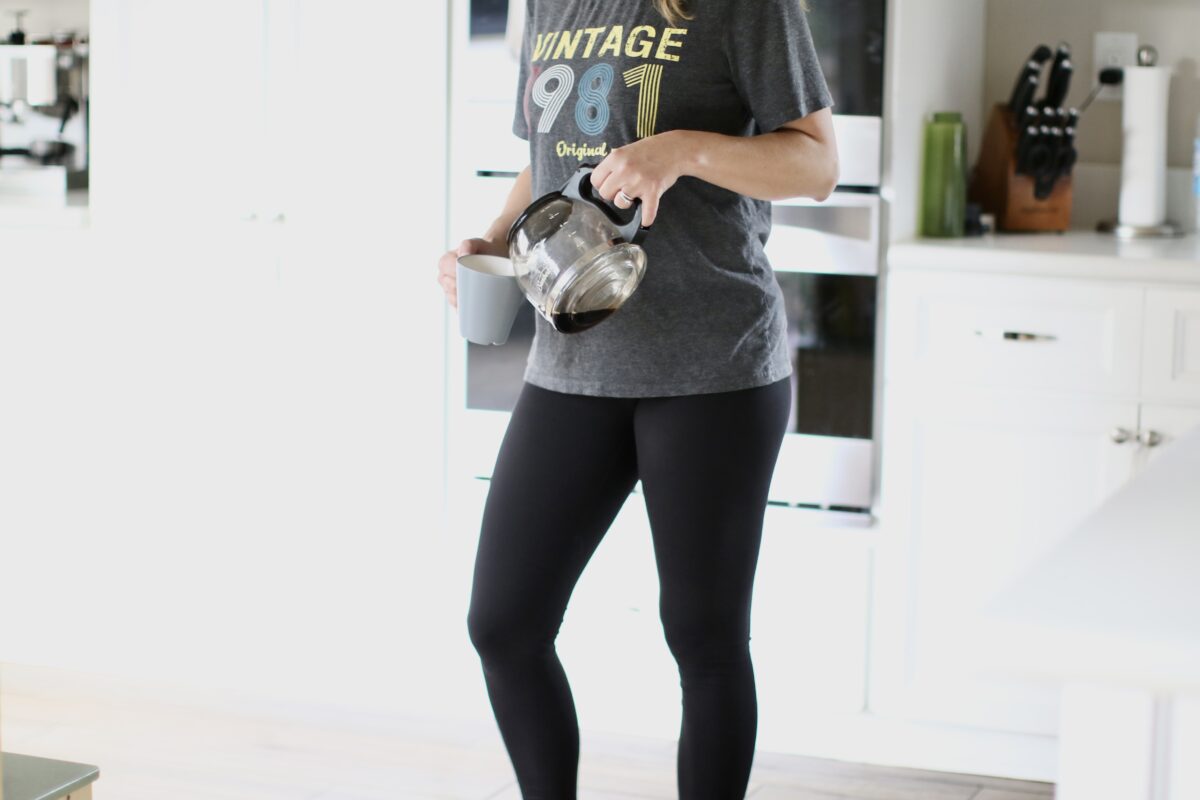 Button-Down Shirt
A button-down shirt is classic, demure, and sophisticated. Therefore, a crisp button-down is a way to go if you want to head somewhere that calls for a bit more formal attire. Create a monochromatic look with a pristine white shirt and the darkest pair of top-quality black leggings.
Add bold golden stud earrings, black leather mules or loafers with gold detailing, and a stylish bag for a refined look. The style of the shirt is also favorable for layering with a cardigan or a trenchcoat, depending on the weather.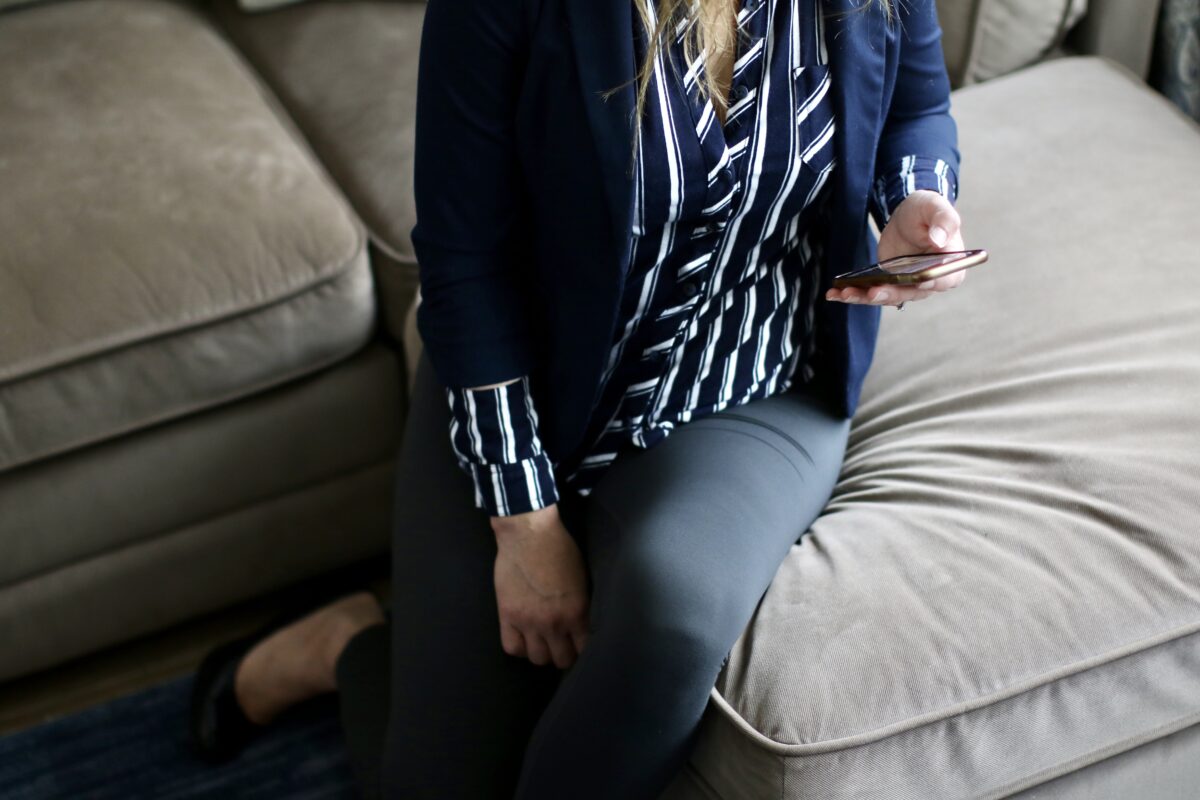 Blazer
Another outfit that is suitable for a formal affair incorporates a classy blouse, a smart blazer, and black leggings. When shopping for blazers, ensure that the silhouette is flattering to your body and that it is well-fitted around the chest region and the shoulders.
Add a slightly longer blouse beneath the coat that ends below your hips, and opt for heels or mules, depending on your preference. Keep the other accessories to the minimum, focusing on dainty pieces instead of bold ones, such as a slim gold chain or a chain bracelet.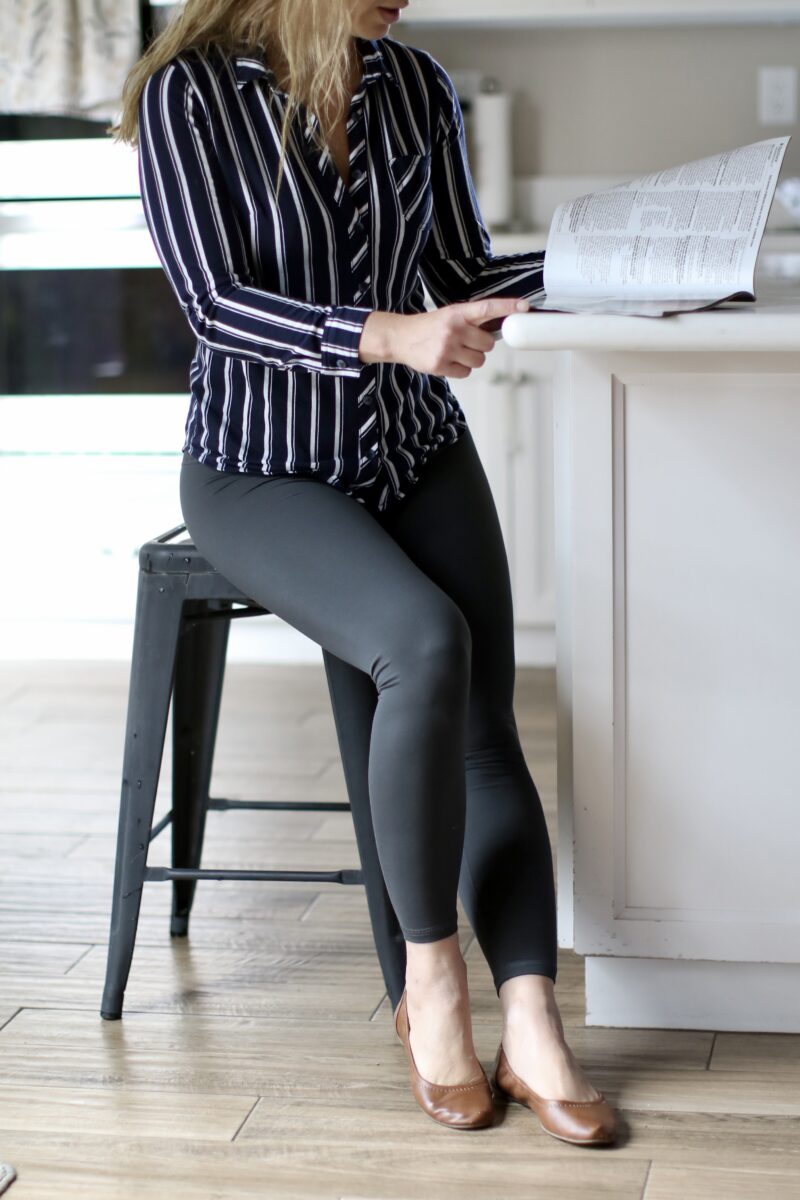 Shacket
The shacket is the ultimate fall staple that is both cozy and modish. It mimics the typical style of a button-down shirt and is constructed from a thicker fabric to offer warmth, like a jacket. It also looks fabulous with your basic leggings.
You can use a shacket as a layering piece over your tights and t-shirt or wear it as a top with the buttons closed. To keep the fall vibe going, add ankle or knee-high boots for an edgy cool finish.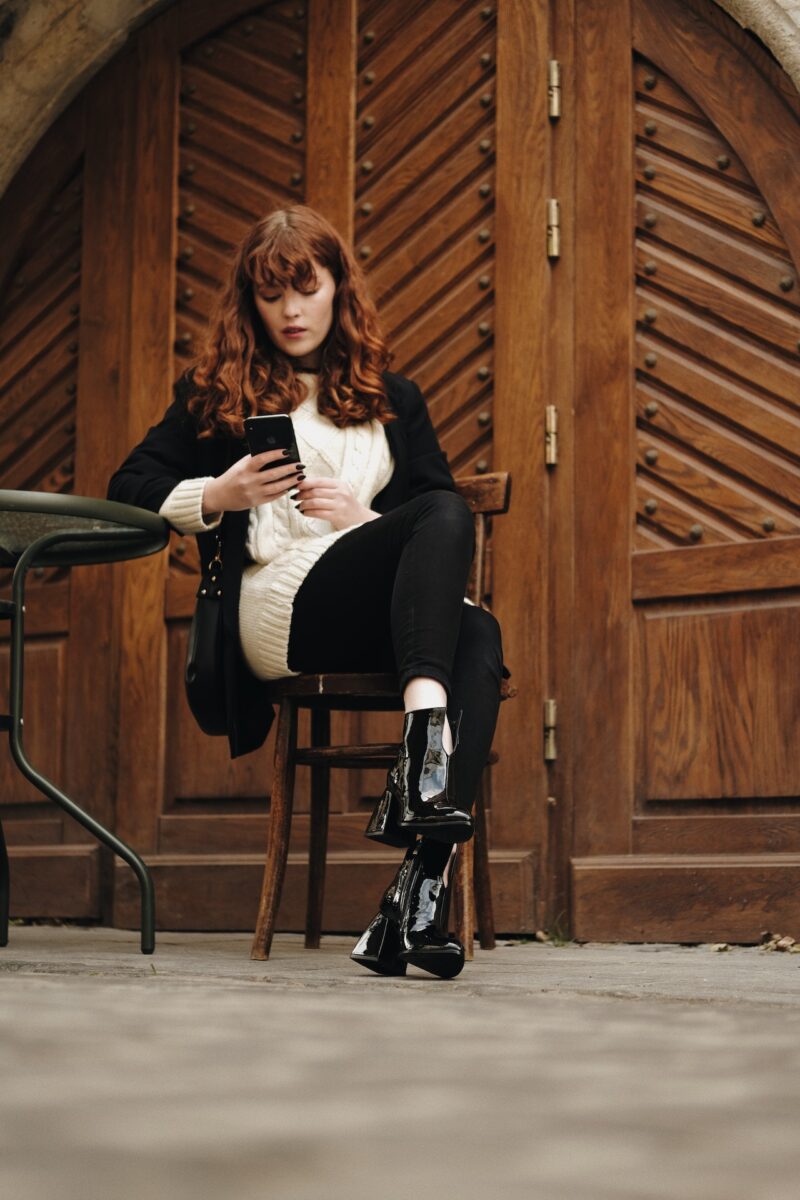 Oversized Sweater
An oversized sweater and snug leggings make for another cozy yet snazzy combo. The outfit is perennially stylish and requires little to no add-ons to make it stand out. All you need are a pair of heeled ankle boots and a bag to round off the look.
You can also add a sleeveless puffer jacket or a long coat if the weather is exceptionally cold. Usually, quality knitwear offers enough warmth to withstand the autumnal cold.
Frequently Asked Questions
What Should You Not Wear With Leggings?
There are very few pieces of clothing that will not blend well with leggings. These include any top that is too short that it ends above your waist. You should also avoid pairing a fancy blouse or dress with your leggings, as they are too informal for an elegant event.
Should Leggings Be Tight or Loose?
Leggings should feel snug and fit you like a second skin. They should feel secure without being too constrictive. If they are loose, they are probably too big for you or have stretched out while washing and drying. In that case, you need to replace them.
18 Stylish Ways to Wear Leggings! *must-see*
Conclusion
You can combine most tops with your go-to leggings for a chic yet comfortable look. Start with something that is appropriate for the occasion, whether an oversized hoodie, a fashionable blazer, or an in-vogue shacket. Layer according to the weather and accessories to complete your look.