As an Amazon Associate we earn from qualifying purchases.
Fall is by far the most exciting season. The brilliant color palette of fallen leaves, a slight chill in the air, and, of course, the cute fall clothes all make the season a favorite of many of us. If you are looking for stylish leggings outfit ideas for fall, you have landed on the right piece.
Legging Outfit Ideas for Fall
A fall wardrobe staple is the unassuming leggings that form the basis of many chic outfits. You can pair them with a knit, jersey, or leather top to create trendy attires that are perfect for the autumnal season.
Below I have compiled a comprehensive list of styling ideas for this romantic season.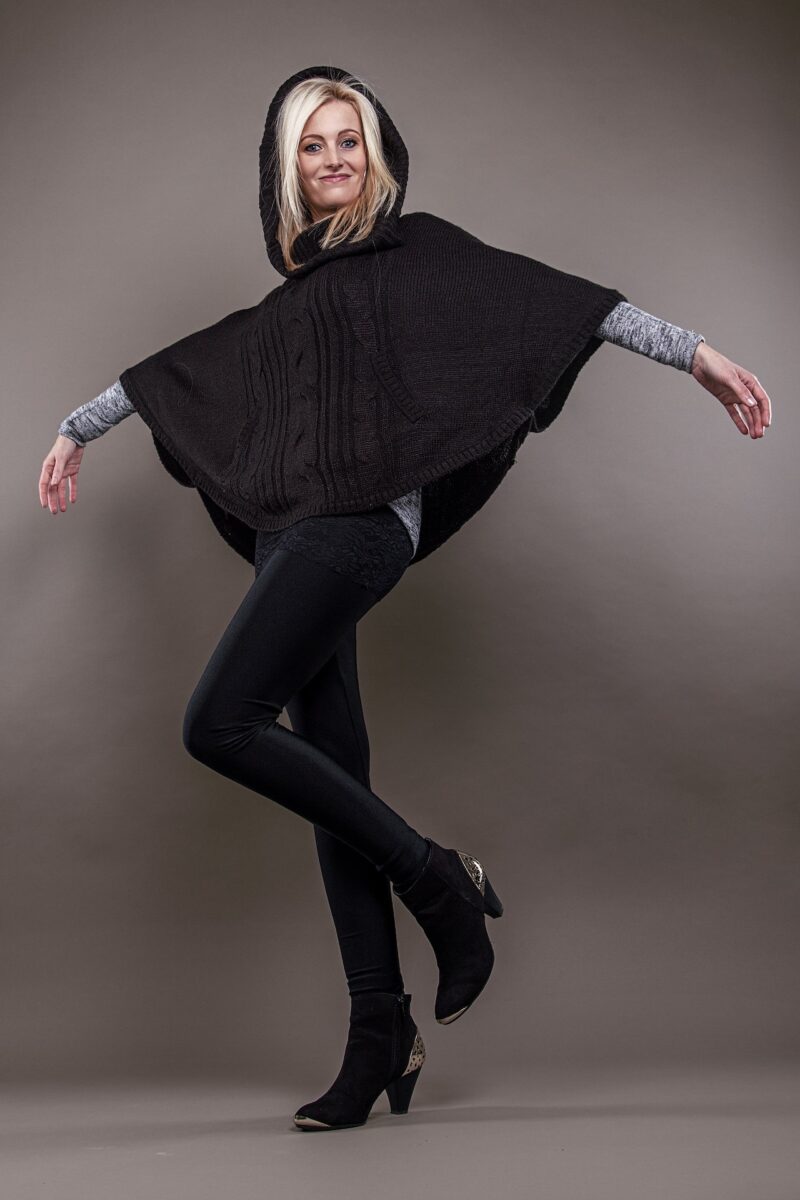 1. Long Button-Down, Sweater Vest, Leggings, Knee-High Boots
Opt for the classic combo of a collared white button-down with a v-neck sweater vest when you want a touch of finesse to your fall outfit.
However, ensure that your shirt and sweater have a longer length that reaches past your hips to make them more appropriate to wear with leggings.
Moreover, wear a neutral-colored vest, such as beige, cream, or tan. Keep the boots within the same color palette, such as camel- or brown-toned ones.
Finally, allow your tresses to flow freely, put on your oversized fashionista sunnies, and carry a bag matching your boots for a unified final look.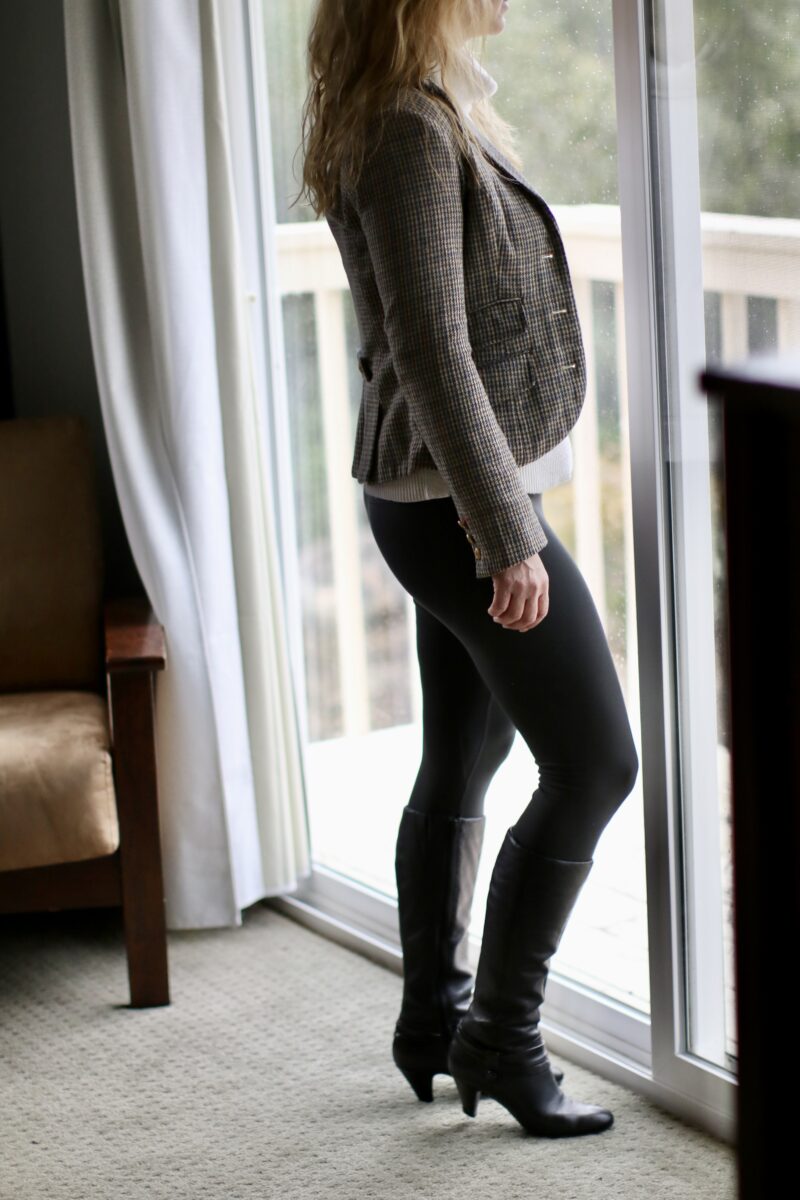 2. Hoodie, Trench Coat, Leggings, Chunky Sneakers
The understated hoodies have become my go-to since I have spent many long days of my quarantine period living in loungewear.
Fortunately, they are also great for everyday wear and transition incredibly well from casual to casual chic. All you have to do is add key pieces to your overall look.
Toss a plaid detail trench coat over your hoodie for additional protection against the chilly air, followed by leggings.
Complete the off-duty look with a pair of chunky sneakers and a leather sling bag. Wear the bag under your coat to prevent it from creasing your trench.
3. Sweatshirt, Matching Leggings, Lace-Up Plimsolls
Another low-key outfit idea is the oversized sweatshirt with matching leggings. The monotone co-ord set offers a trendy look and has been all the rage this past year.
However, if you feel your sweatshirt is not warm enough for the colder weather, throw a long coat over your shirt in black, white, or beige.
The result is elevated loungewear that is equally hip and comfortable. Put on a baseball cap and lace-up plimsolls to keep the ensemble relaxed and down-low.
While you can carry a bag for the sake of practicality, the look does not need any accessorization.
4. Basic Tee, Puffer Jacket, Leggings, Lug Sole Boots
A puffer jacket is light enough to wear throughout the day. It is also incredibly warm and protects you against the chilly weather.
Apart from being functional, it is also on-trend since it can look effortlessly cool with simple styling. Thus, you can maintain your comfort while pulling off the trendy piece.
The key to styling the puffer to its maximum potential is to keep the rest of the ensemble minimal. I am talking about a plain white tee and simple black leggings, allowing the puffer jacket to attract attention.
You can get extravagant with lug sole boots for the street-style look of your dreams.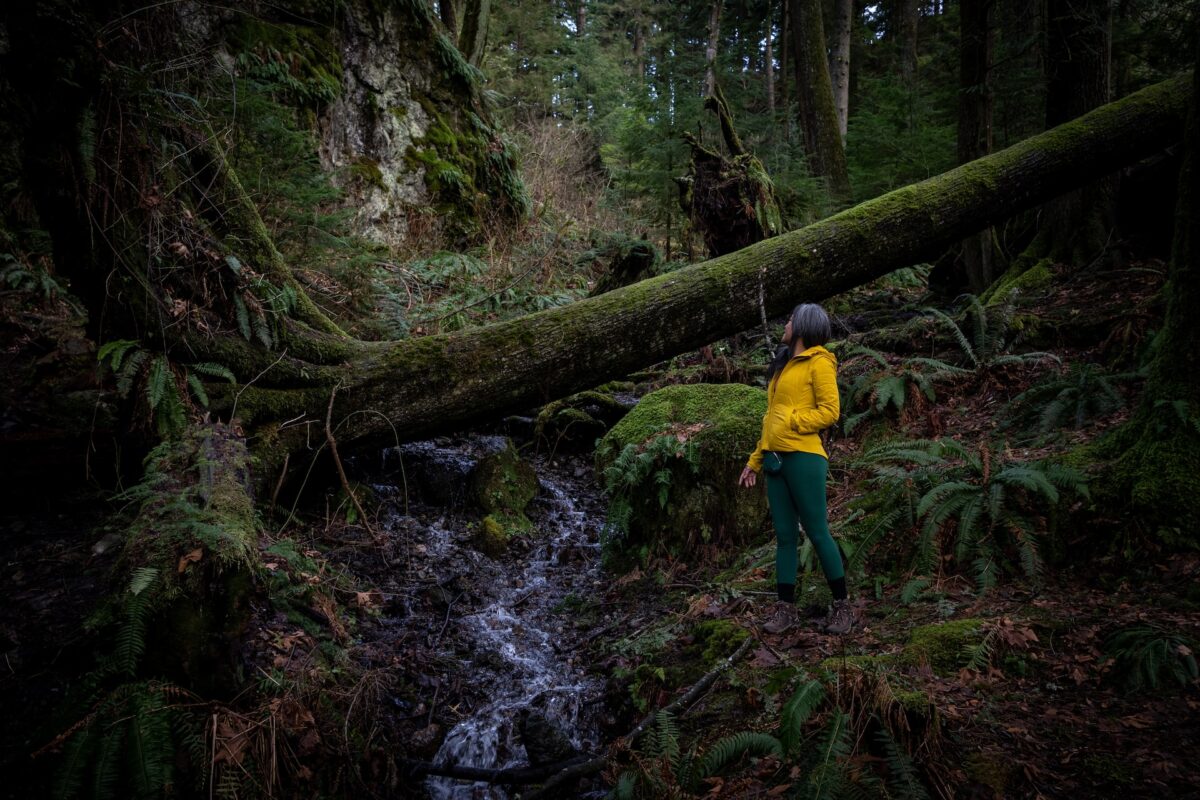 5. Shacket, Leather Leggings, White Sneakers
Shackets have grown in immense popularity due to their functionality and style. They have a similar shape to a collared button-down.
However, they are constructed from a thicker material, which makes them comparatively warmer. They usually have an oversized appearance due to their shape and cut, which perfectly offsets slim leggings.
Pair the shackets with the sleek leather leggings to elevate the style quotient. You can also wear them with a t-shirt underneath and leave the buttons open.
Opt for the basic white sneakers and a baseball cap to channel a sporty look. Carry a crossbody bag or something which complements your entire look.
6. Bodysuit, Duster Coat, Leggings, Suede Ankle Boots
The duster coat has a distinct look that demands a muted base. Therefore, use your bodysuit and leggings as a blank canvas for the statement coat and allow it to shine.
The amalgamation of the bodysuit and leggings also offers a head-to-toe seamless, tucked-in look and makes your silhouette leaner.
Regarding footwear, go for the luxurious suede variety since no fall wardrobe is complete with them. You can:
Match your boots to your coat and add a complementary color bag
Keep the look monotonous with black ankle boots and a black bag
Wear cut-out boots instead of the usual close-toe ones
7. Ribbed Tunic, Brown Leather Jacket, Leggings, Brown Boots
There is rarely any jacket as classic and edge as the quintessential leather jacket. With the prowess to uplift any look it graces, you can style it in numerous ways.
While black is perennially in-vogue, I am leaning toward a more autumnal hue. A brown leather jacket is less edgy yet more refined than black.
Thus, pair the jacket with your everyday basic leggings and include a ribbed tunic to the equation for an additional dimension.
Choose the top in colors that complement the brown of the jacket and round off the look with faux leather brown boots.
8. Basic Tee, Fur-Lined Denim Jacket, Leggings, Lace-Up Boots
Another fall wardrobe must-have is the fur-lined denim jacket. While the classic denim jacket makes quite an impact on its own, the fur-lined counterpart is more suitable for the colder season.
Its fur detail evokes a more sophisticated feel to the otherwise laid-back jacket.
As with the case with any statement-making jacket, you need to create a simple base such as a white or black tee with plain black leggings and a denim jacket.
However, you can go bold with the footwear. Instead of opting for the failproof white sneakers, reach out for the glossiest pair of lace-up boots you own.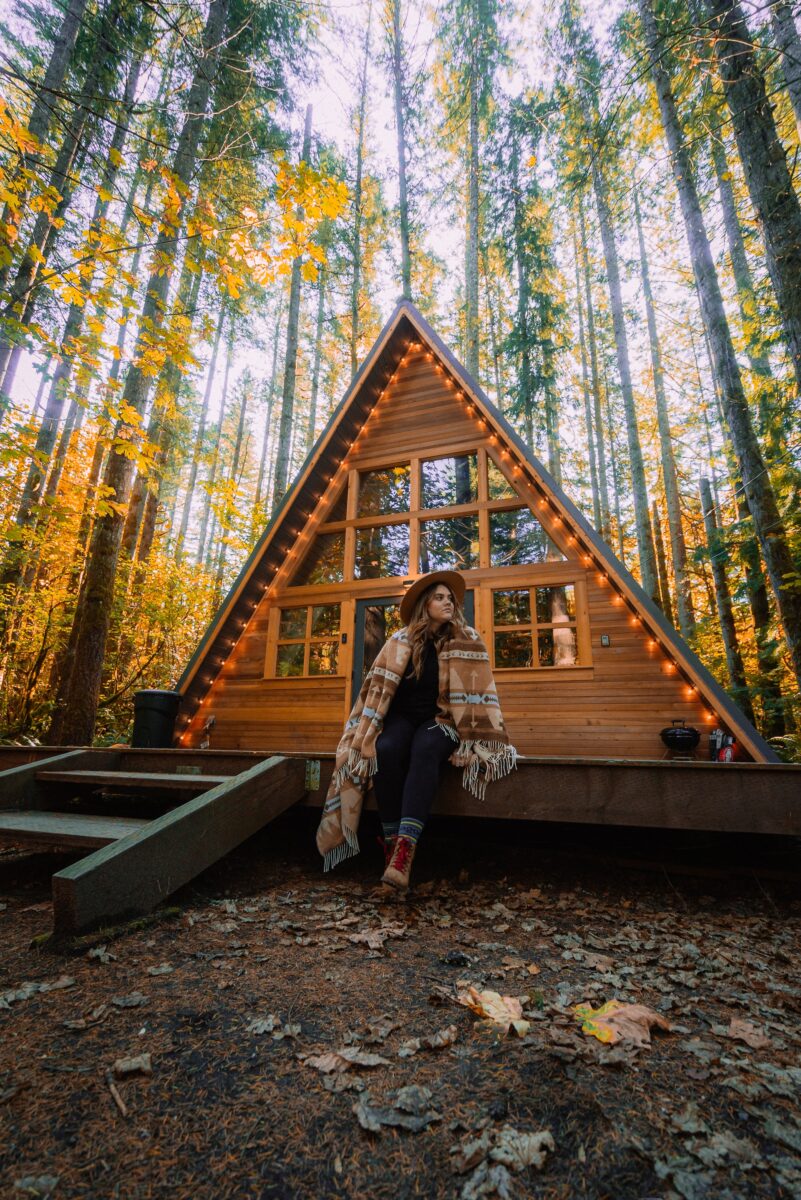 9. Roll Neck Sweater, Houndstooth Coat, Leggings, Kitten Heel Boots
Roll-neck sweaters are undeniably the creme de la creme of knitwear. When wearing the sweater with your tights, go for a slightly longer length that reaches below your waist for a more feminine feel.
While the attire can work independently, you may need another layer to complement the sweater and uplift your style game.
Thus, add the magnificent houndstooth coat on top and kitten heel boots at the bottom, and you are ready to turn heads at a formal event.
The coat imparts an elegant and polished look, while the heels make you appear more poised. A leather bag and brown retro sunglasses will finish off the look splendidly.
10. Knit Poncho, Leggings, Block-Heel Boots
While the ponchos never really went out of fashion, they are making their presence known this fall season. The knit poncho is cozy, comfortable, and stylish, with the modern iterations having a more premium feel.
They are also perfect for layering to protect you against the elements.
Since ponchos are usually of a solid color, they will blend well with a striped, full-sleeved t-shirt to include a touch of whimsicalness to your look.
You can also wear them over a matching top for a homogenous look. Wear your leggings and block-heel boots, and add a belt for a multi-dimensional look.
11 Ways to look chic in leggings
Conclusion
The crisp mornings and striking fall colors force you to up your style game and experiment with layers. Many of these knits, coats, and jackets blend flawlessly with the leggings, which makes styling fall outfits a breeze. Thus, when in doubt, reach for these flattering fitted bottoms to put your best foot forward, literally!