As an Amazon Associate we earn from qualifying purchases.
Unlike jeans or tights, leggings are versatile, comfortable, and flexible, and you should wear them every time. Knowing how long a top to wear with leggings should help boost your confidence if you are conscious about your body shape or cellulite, especially when going to public places.
How Long Should a Top Be to Wear With Leggings?
A top for wearing with leggings should be around two inches below your butt area. Since leggings can be transparent and reveal your panty lines and crotch area, longer tops are preferable as they provide better coverage hiding any visible panty lines.
You can pair your leggings with long oversized t-shirts, long coats, oversized sweatshirts, or a trench coat.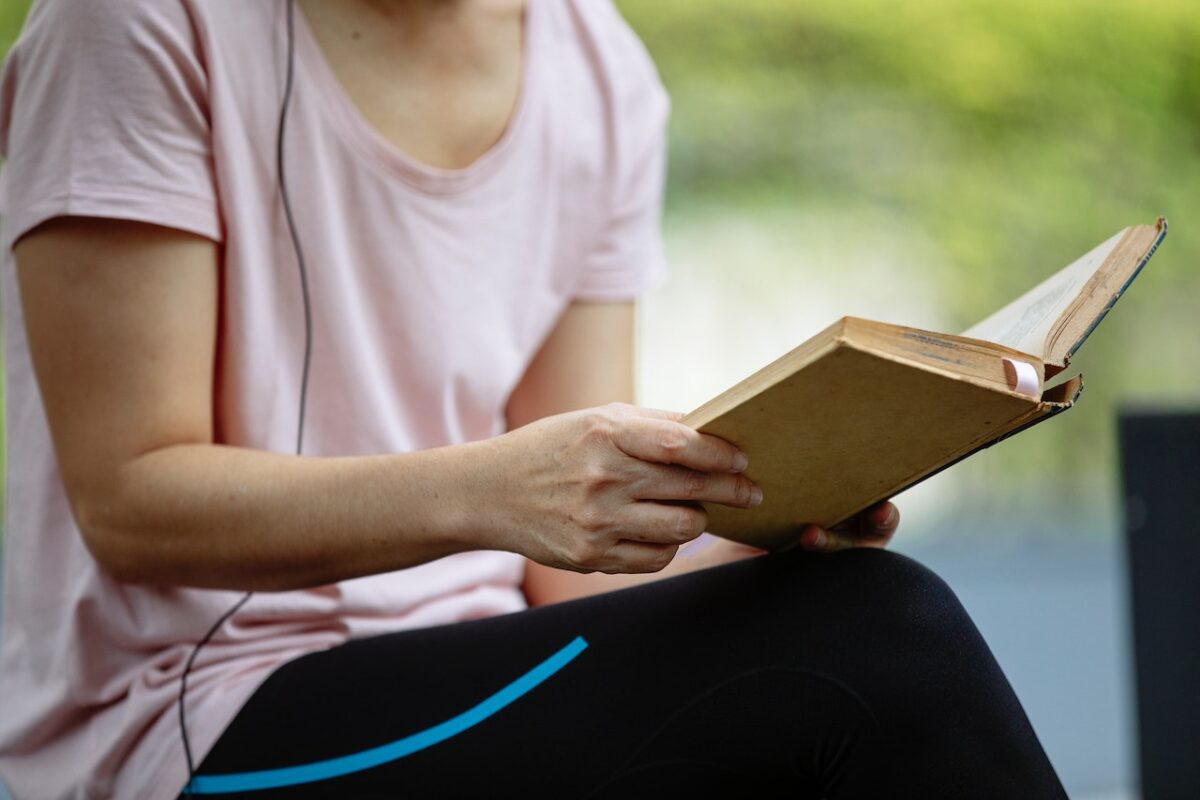 These tops are versatile as they are comfortable and can allow you to easily transition from running errands to daily workouts without having to change. The following tops go below your butt area, boosting your confidence.
Tunic Tops
A tunic is a loose-fitting shirt that looks like a short dress or long shirt. Usually, they fall between the hips and knee providing coverage around the butt region. Tunic tops come in varying sizes and styles to fit different body shapes and sizes.
Generally, Supima cotton tunics are great options as they are sturdy and can withstand frequent washing and wear. If you want to have a casual look, you can pair your leggings with a scoop neck top or a classic crewneck tunic designed from Supima cotton, polyester, or cotton and polyester blend.
You can pair your favorite leggings with a tunic top and boots and then accessorize with hoop earrings, a clutch bag, a watch, and a bandana.
Oversized Blazers
Blazers resemble suit coats, even in pockets and notched lapels. However, they are lightweight, solid colored, and more casual than suit coats. When pairing blazers with leggings, consider going for the oversized ones as they are a little longer than fitting blazers, allowing you to cover your butt and front region.
Depending on the style and color of the leggings, you can go for workwear-inspired checks, chic neutrals, stand-out brights, or classic blacks. You can pair this combo with a fitting halter top, your favorite accessories, and knee-length or ankle-length boots, and you will be good to go for a coffee date, a bike ride with friends, or an all-night party.
Oversized Hoodies
Hoodies are garments with long sleeves and a hood at the back to protect you from rain or snowfall. It also has a drawstring for loosening or tightening up.
You can pair the leggings with an oversized hoodie that is a few sizes larger than the normal wear to look cozy and fashionable. During winter, the cotton oversized hoodies and leggings combo is a perfect outfit for meeting with friends or running errands.
You can also wear this combination at home after returning from work. If you want to look stylish, add a pair of fancy sunglasses and a nice cap over your head to create a more eye-catching look.
Oversized Shirts
Shirts come in a wide range of colors, patterns, and styles. Normally, fitting shirts are worn during formal occasions such as workplaces and weddings. That means you can go for an oversized shirt to create a casual look when going for hikes, outings, or running errands in town.
If you are wearing the shirt in hot weather, consider getting an open or buttoned oversized one, as it provides sufficient room for air circulation. This makes the top-wear comfortable, just like the leggings bottom wear.
Keeping in mind that oversized shirts mostly cover up to the hip or thigh region, when paired with leggings, they properly cover your rear end, boosting your confidence and self-esteem when in public places.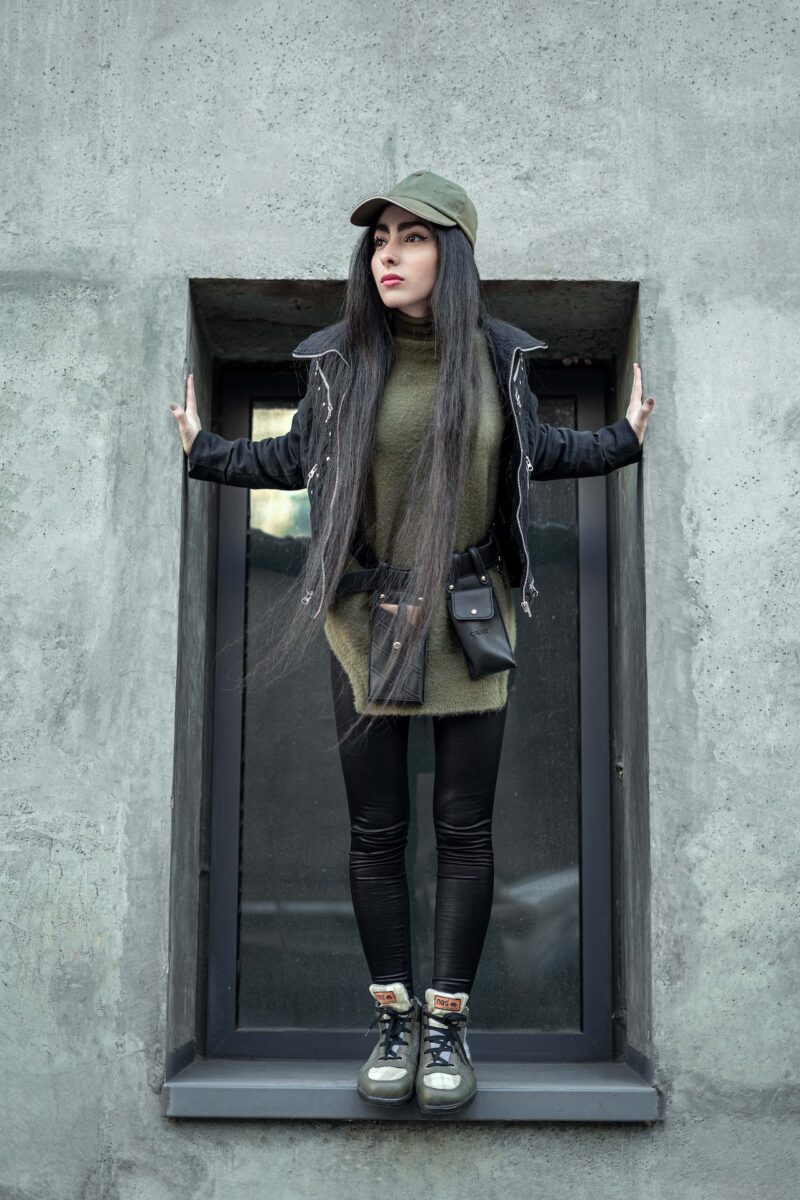 Tops to Avoid When Wearing Leggings
Leggings feel like a second skin as they are tight and stretchy, almost like tights. However, this fitting design can make them revealing and may end up exposing your underwear. It's therefore advisable to avoid the following options that might not be long enough to cover the butt area:
Long t-shirt knotted at the waist
A crew tee
Rbk Vb Windbreaker
Tight turtlenecks
Short-cropped tank tops
Cropped sweatshirts
Crop quarter zip sweatshirt
Related Questions
Can I Wear Leggings With a Dress?
Yes, you can wear a dress with leggings. Although this combo does not create the most flattering look, it's one of the best leggings outfits for formal occasions such as workplaces. It is advisable to consider the length and style of your dress to avoid creating an awkward appearance.
What Top Can I Pair With Capri Leggings?
You can pair Capri leggings with light long blouses, loose tunic tops, or an oversized t-shirt. Simply play around with various patterns and colors such as stripes or floral. If you wear a solid color Capri such as white, you can pair it with a long top with bold and eye-catching colors.
Final Thoughts
Knowing how long a top to wear with leggings should be can help you choose tops that cover the butt area where leggings are most transparent. Simply pair the leggings with tunic tops, oversized shirts, blazers, or hoodies to look modest while remaining comfortable.