As an Amazon Associate we earn from qualifying purchases.
What's not to love about leggings? They are lightweight, comfy, and can have a slimming effect. In the summer, however, leggings can be too hot and heavy. If you want to enjoy leggings without putting up with the excessive heat, capri leggings are always a great idea.
If you are wondering how to wear capri leggings, the article will guide you.
How to Wear Capri Leggings
Capri leggings are regular leggings but shorter. They may end at the knee, just below the knee, or above the ankle. Styling them is a lot like styling regular leggings.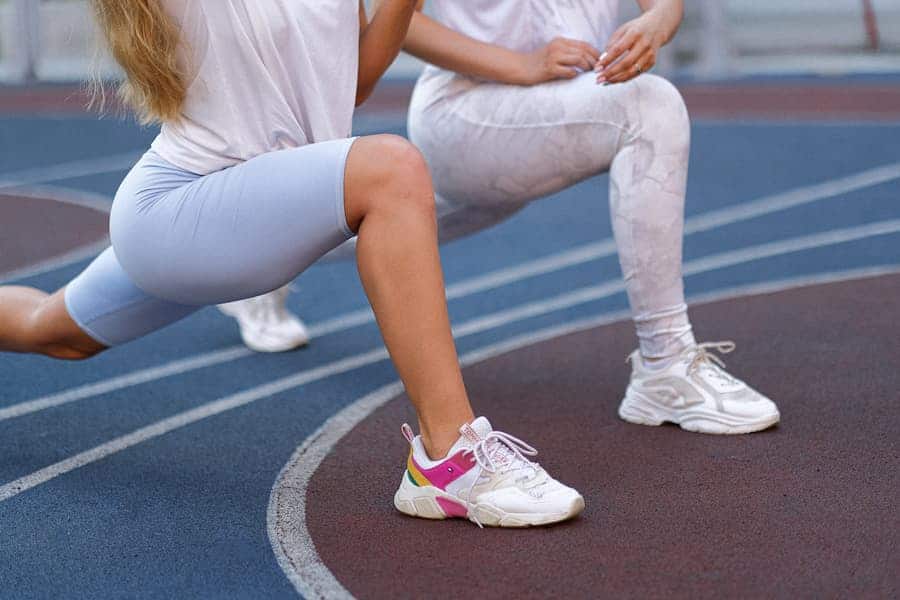 You can wear them with shirt dresses, tunics, or long shirts. Instead of the tall boots or ankle booties, you'd wear in winter, wear your capri leggings with slides or sandals. Here are a few ways to wear capri leggings and look great.
Capri Leggings With a Short Dress
The versatility of capri leggings allows you to wear them with various kinds of dresses just like footless tights that you can style with shorts or skirts when you don't like an ordinary leggings. You can style them for both casual and official looks. However, they look best with short flowery dresses.
The right capri leggings can be a fun alternative to your favorite skinny blue jeans that keep you comfortable and breezy.
Whether you are unwilling to show your legs or just want to keep warm when wearing a short dress, capri leggings are always great choices. They help tone down a super-sexy dress without taking away the fun of your look. Therefore, they are not see-through leggings when you're going to workout.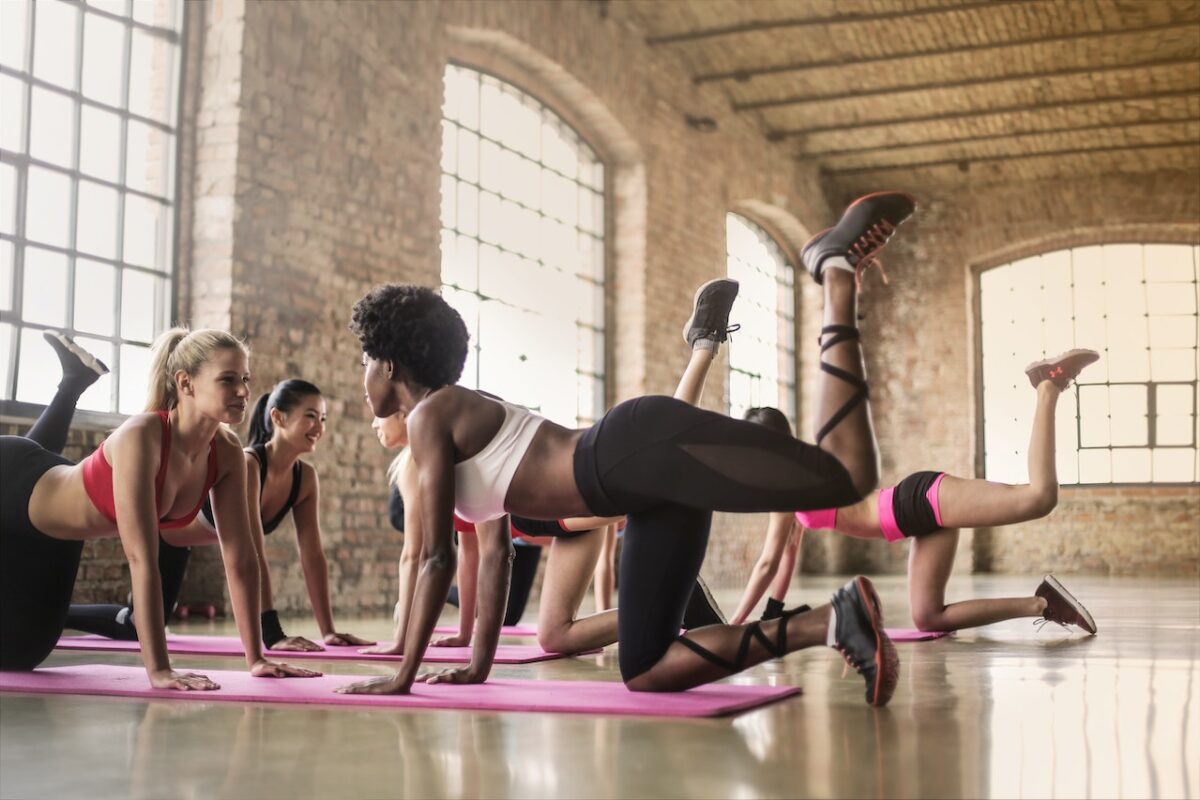 When wearing a flowery or a bold-patterned dress, go for neutral-colored leggings. You can never go wrong with blue, black, or brown. They compliment your look without taking the attention from your dress.
If you are trying to give your boring outfit a facelift, go with colored or printed leggings. They are a bold and modern choice that will instantly boost your confidence. Note that your fit may look a bit silly if your dress is the same height as your leggings.
You don't want your leggings peeping out beneath a long dress. Also, the leggings will be easy to stretch since it's shorter.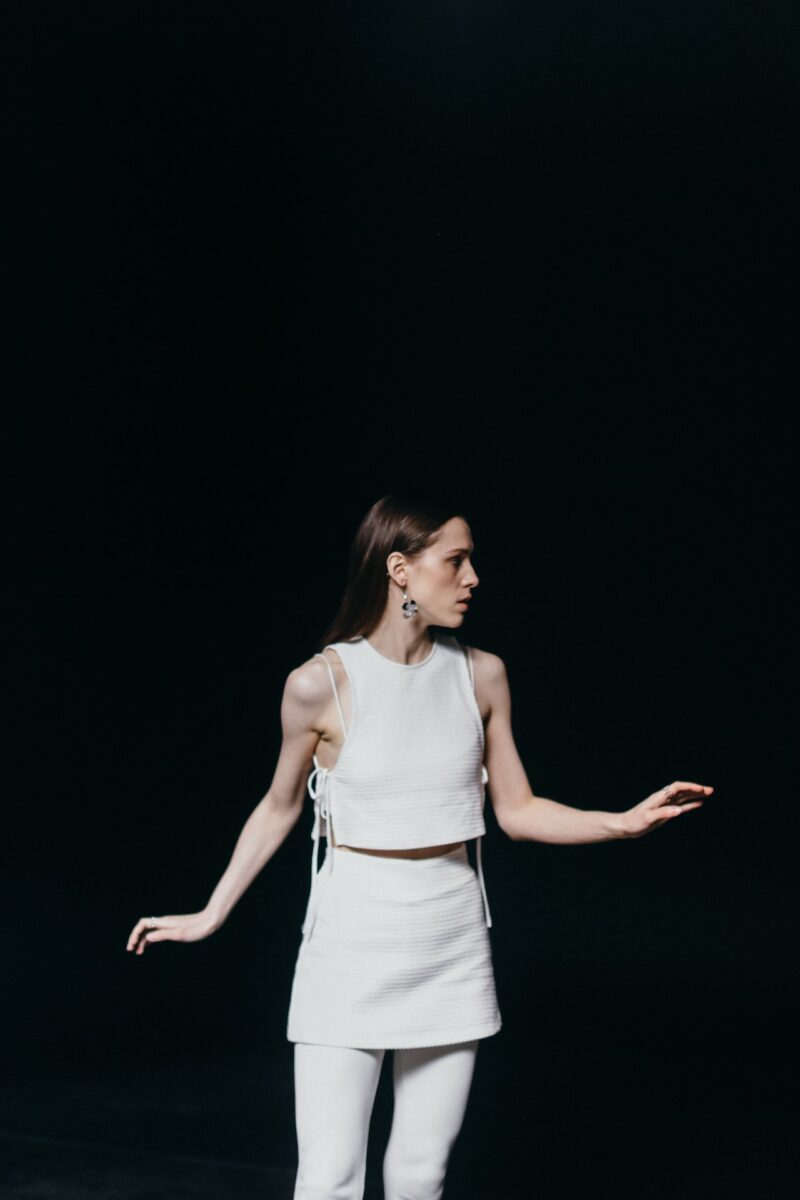 Capri Leggings With a Skirt
Short skirts and capri leggings always go together. The pairing looks playful and may be a great chance to experiment with bold colors. If you love short skirts but want to keep things modest, you'll love them.
You can sit, stand, and walk around with no fear of showing too much skin. The right capri leggings can make your skirt look sexier. The best skirts to wear with your capri leggings end just above your knees.
Pay attention to the fabric of your skirt. Some look and feel better than others. Denim, corduroy, and other stiff fabrics are your best choices when wearing leggings. Since they don't cling to your skin, hence making you more comfortable.
If you go with a light-colored skirt, ensure that your leggings have a flat waistband. You don't want the waistband showing over the fabric of your skirt when you sit down.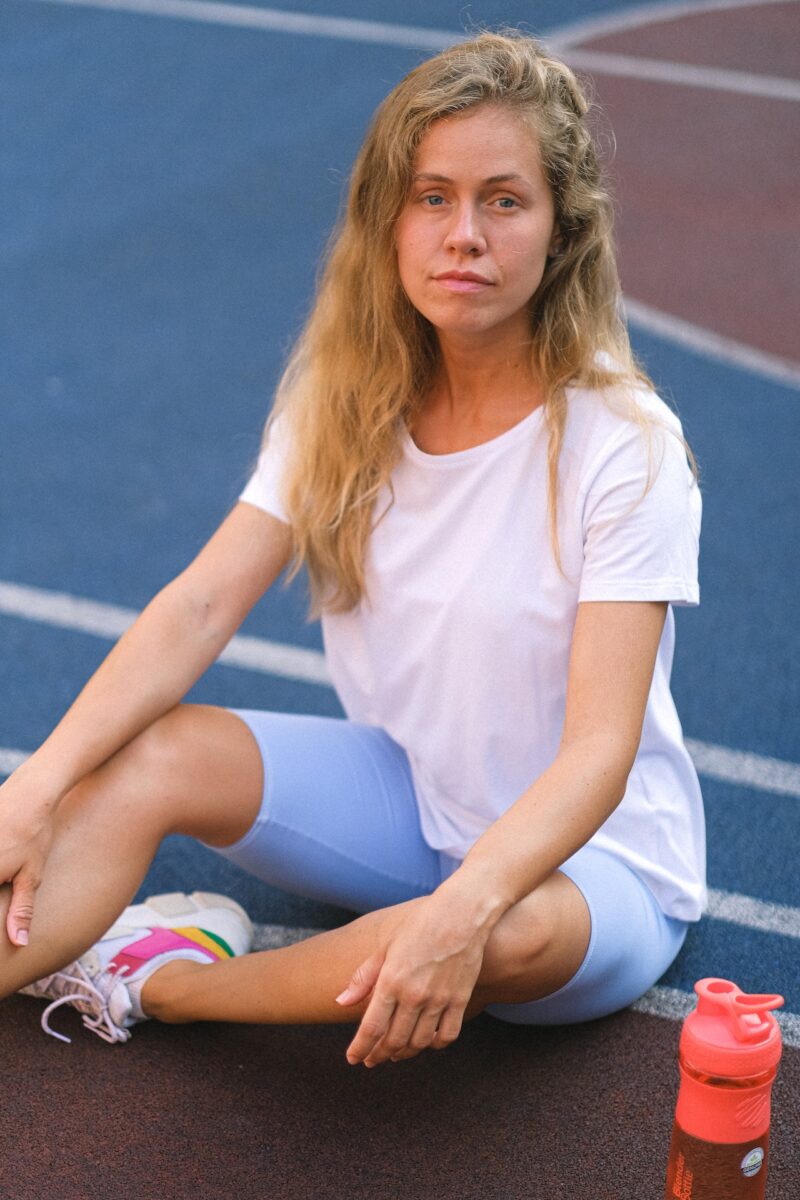 Capri Leggings With a Baggy T-Shirt/Button-up Shirt
Your capri leggings and baggy t-shirt combo will look effortlessly fashion-forward. However, this doesn't mean that you can settle for any of your old baggy t-shirts. You want it to look like a choice-not an accident.
Make sure that your t-shirt is actually meant to be worn that way. If you get a slim-fit shirt in various sizes too big, it may seem dress-like. The best oversized t-shirts are wider in the body and loose around the sleeves.
Wear this combo with a simple suede bag and rope sandals if you want the true southwest feel. Keep your accessories simple.
A bold-colored button-up shirt pairs well with the leggings as well. Pinks, yellows, and reds are always great options. They look particularly cool, worn with white shoes and cutesy accessories.
Wearing your capris pants with a button-up shirt looks very cool.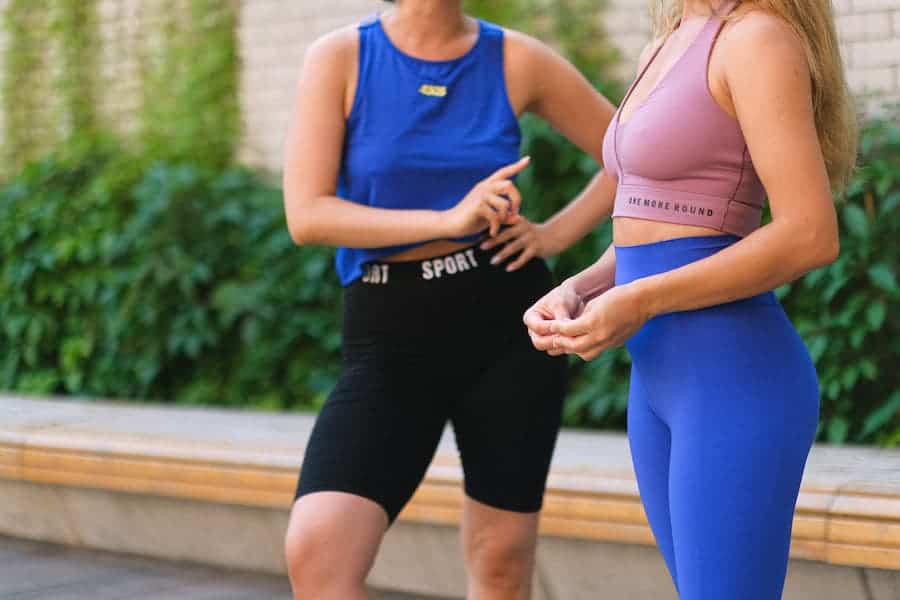 Capri Leggings With a Crop Top
Usually, people wear their capri leggings with tops that cover the bum. However, this isn't necessary. You can look great wearing our capri leggings with a crop top.
The look is perfect for a night out or casual events. 
Although all kinds of crop tops can look great, loose ones will keep you more comfortable. Thicker leggings are more appropriate for this look than thin ones. Wear the right underwear to avoid panty lines. Seamless underwear and thongs are ideal.
When you want to make the look less casual, consider wearing it with a blazer and heels. Treat your capri leggings like skinny jeans, and you'll have an easier time styling them. There is a lot you can do without making them the center of your outfit.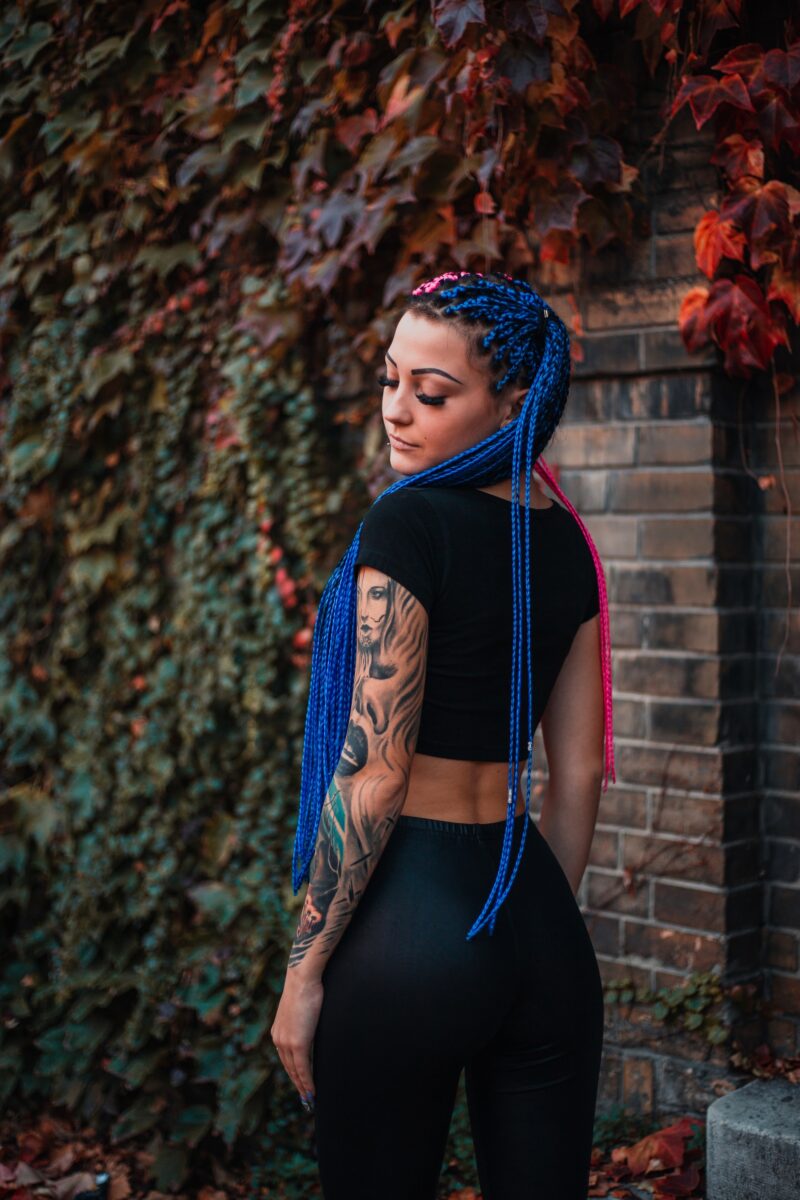 Outfit Ideas to Wear With Capri Leggings
| Outfits | Pair capri leggings with |
| --- | --- |
| Outfit 1 | Short dress |
| Outfit 2 | Skirt |
| Outfit 3 | T-shirt or a button-up shirt |
| Outfit 4 | Crop top |
| Outfit 5 | Shirt dresses |
| Outfit 6 | Tunics |
| Outfit 7 | Long shirts |
How to Choose Capri Leggings
Shopping for capri leggings is pretty easy. Whatever your style, it is easy to find something appealing. The biggest considerations to keep in mind when making your purchase include length, fabric, and color.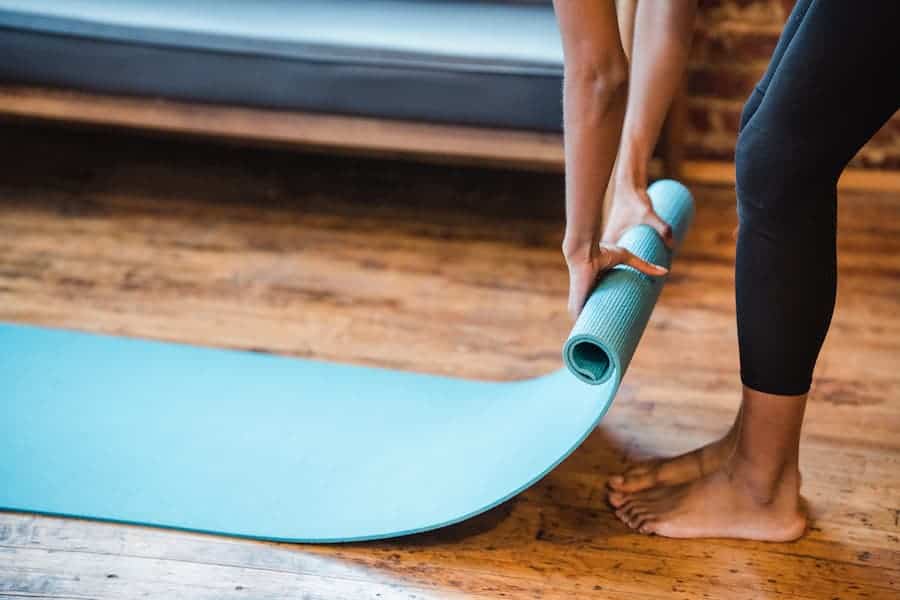 Color
Capri leggings come in all colors. Although black is the most popular option, you don't need to restrict yourself to it. Bold colors and patterns can look great too.
If you want to keep things simple, go for greys, brown, or white. They go well with almost anything and can allow the rest of your outfit to shine.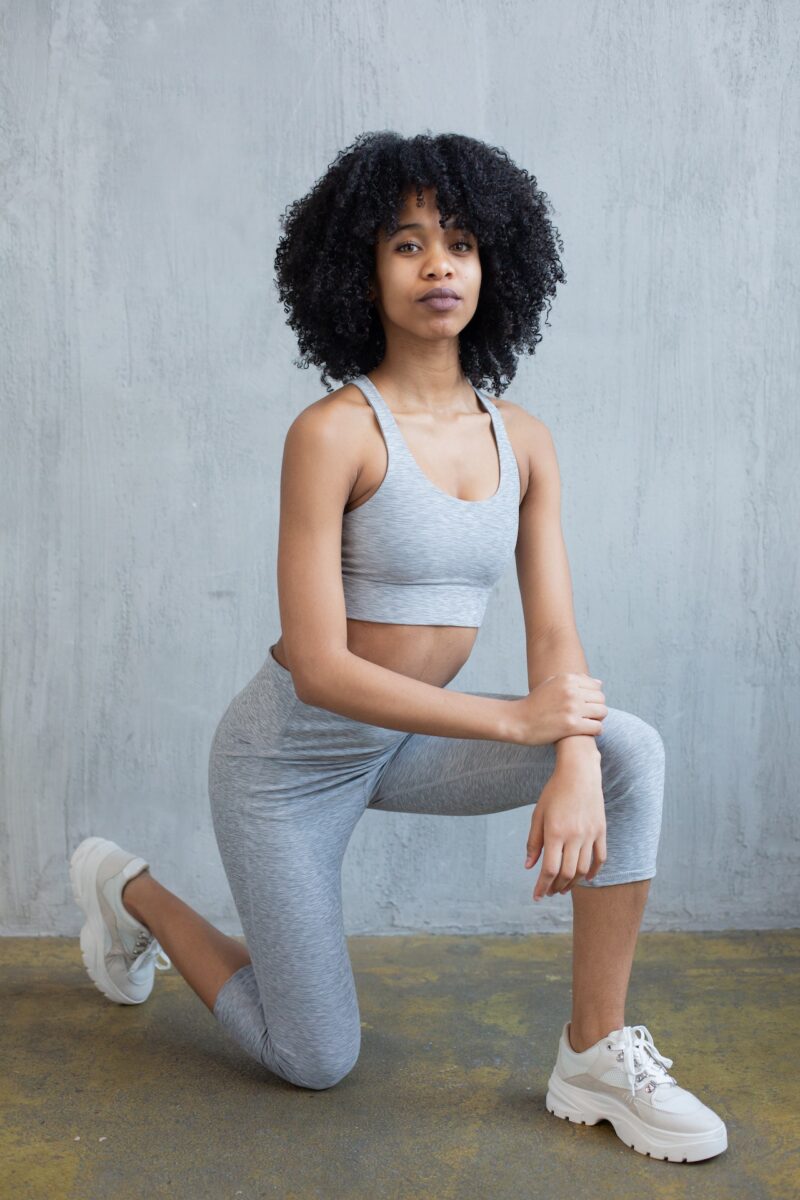 Fabric
The best fabrics for capri leggings are soft, durable, and thick. They are breathable and excellent at wicking moisture. If you wish to style a formal outfit, experiment with texture.
Leather and velvet leggings would be perfect. If you are trying to stay warm, find fleece-lined options.
Your choice of fabric depends on where you will be wearing the leggings. Are they meant for working out, traveling, going to brunch, or running errands? Pick fabrics that suit your needs.
Length
The ideal length for capri leggings is right below your needs. However, different lengths may be appropriate for different purposes. If you are wearing your capri leggings with a short dress, short skirt, or top, the leggings need to be longer than the dress for a more practical, put-together look.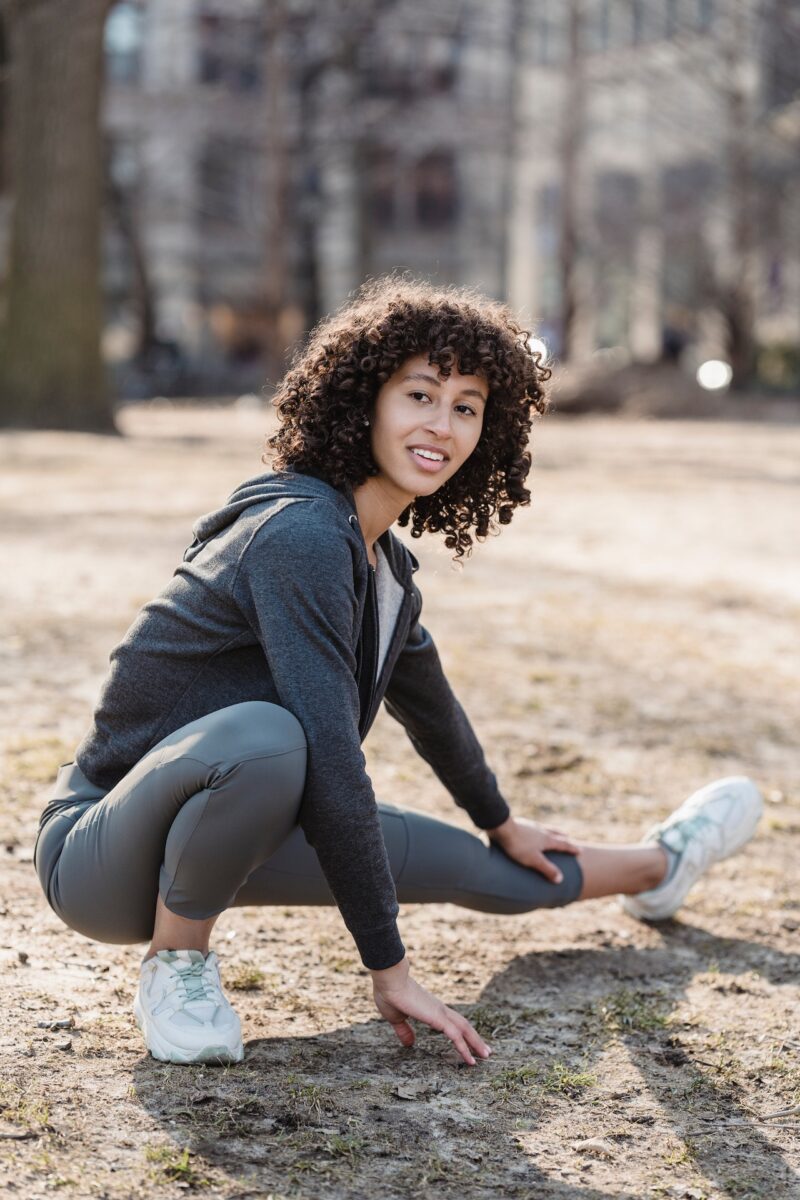 Frequently Asked Questions
When to Wear Capri Leggings?
Capri leggings are suitable during summer to avoid the warmth that comes with full-length leggings. Kids can wear Capri leggings throughout the year during play sessions.
Men can also wear Capri leggings to substitute their boxers during winter.
What Is the Difference Between Capri and Normal Leggings?
Capri leggings usually reach several inches below the knee, while normal leggings extend to the ankle area.
Capri leggings are mostly worn casually during workouts or when running errands during summer, as they don't provide as much warmth.
On the other hand, normal leggings are mostly worn when going to formal settings or during winter as they are warmer.
Which Is the Best Material for Capri Leggings?
Keeping in mind that you might want to wear Capri leggings during summer, consider going for Capri leggings made of cotton.
Typically, cotton is soft and breathable, allowing air circulation to keep you comfortable in hot weather. Unlike nylon or polyester, the cotton fabric absorbs sweat, minimizing the chances of odors and bacteria buildup.
18 Stylish Ways to Wear Leggings! *must-see*
Conclusion
Styling your capri leggings isn't rocket science. They are easy to style and appealing to most body types. The leggings are versatile, and they come in such a wide variety that you can always find something to match your style.
Moreover, it's also up to you if you want to keep your leggings simple.