As an Amazon Associate we earn from qualifying purchases.
As much as it is a trend now, leggings are still not exempt from having their own fashion rules and guidelines to follow when you're wearing them. While it makes sense that you can wear leggings to the gym, are there places that you should not wear leggings?
I've summed up the rules you need to consider when wearing your leggings so you'll still look neat and appropriate in them.
Legging Etiquette Rules
For starters, it is okay to wear leggings out in public, as they are considered one of the most versatile and comfortable pieces in women's closets. Sometimes, it's tempting to leave the house with just a pair of leggings on and a t-shirt, but is this actually an acceptable outfit?
The general rule of thumb with leggings is you have to make sure your leggings fit perfectly, both to your body and to the place or occasion you'll be heading to.
Additionally, remember the formula: tight + loose. Your leggings are already tight, so choose tops or dresses that are looseer to give off a balanced, more sophisticated look.
When in doubt, keep your leggings outfit simple. You may opt to go monochromatic when wearing your leggings, or just try to make sure there are only up to 3 colors or shades in your whole outfit.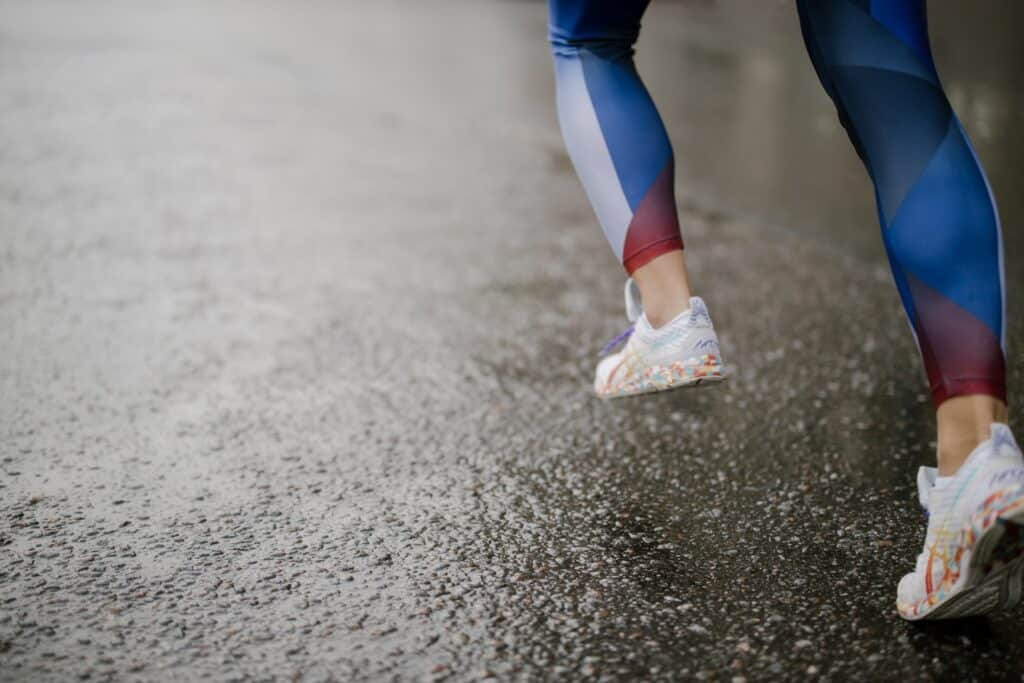 What Do You Wear Over Leggings?
There are certain things you can wear with leggings that will help dress up your leggings. Leggings are usually paired with dresses, shorts, tops, and skirts. They can also be layered underneath jackets and coats during winter seasons. To give you a better idea of what to wear over your leggings, here are some of the usual pieces worn with leggings:
Skirts
You can wear skirts with leggings, as this has been a classic combination for years. Originally, skirts were paired with pantyhose or tights, but as leggings came into the fashion scene, they became a great pairing option for skirts.
Whether it is to look conservative underneath your short skirts or to keep extra warm when going out during colder seasons, your leggings can be an option to wear underneath any type of skirt.
Longer Tops or Dresses
If you're aiming for a work-appropriate outfit with leggings, consider wearing tops or dresses that are long enough to cover your butt. Tunic dresses, flannel tops, or a-line dresses help give more texture and personality to your leggings look.
Shorts
Athletes, usually males, wear shorts over their leggings or compression pants to get additional warmth and cover the tight-fitting of leggings in their crotch area. If you're a woman, shorts could also be an option as an alternative to tights or pantyhoses to cover your legs when your shorts are too revealing. 
Jackets or Coats
Go ahead and layer it out with your leggings! Just plainly wearing leggings and a top will look very casual and won't make you stand out with your outfit. Try to add more layers of texture, such as a denim or leather jacket or a fancy coat when it's cold outside.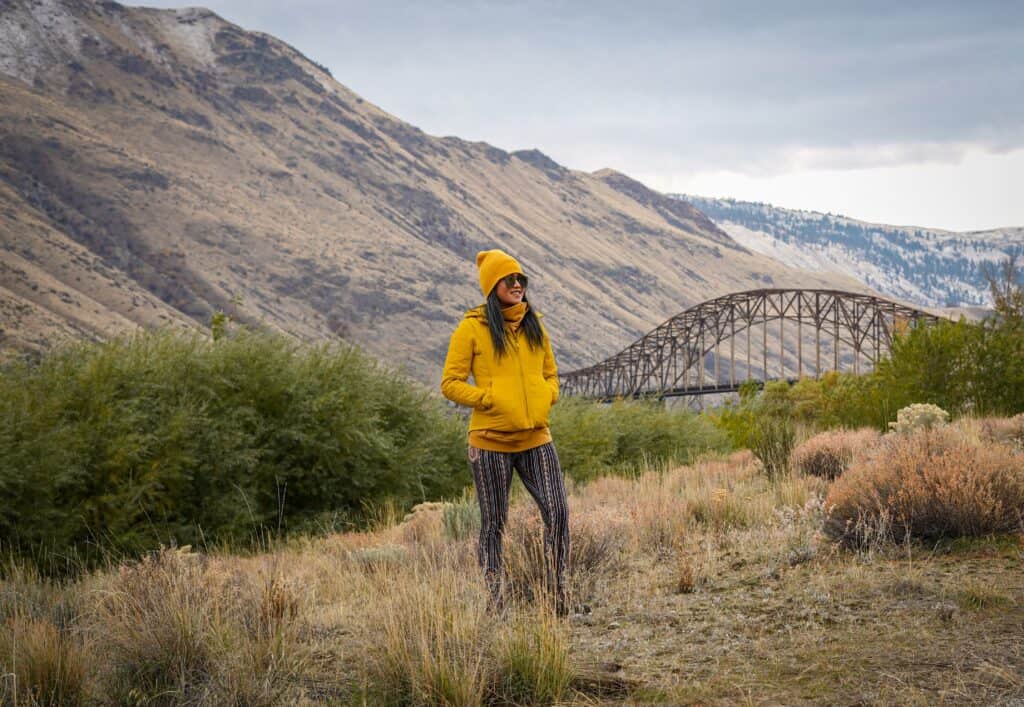 How to Not Wear Leggings
If styled improperly, your leggings outfit could definitely end up looking too casual and inappropriate for some instances. To avoid this, make sure to keep these tips in mind:
How Tight or Loose Should Leggings Be?
There's no use in wearing leggings if they look so worn out and loose because of low-quality fabric. Additionally, if they keep rolling down, that can quickly become uncomfortable.
In order to avoid these situations, make sure to invest in high-quality leggings that are made with performance fabrics that won't get stretched out easily and are tight enough to your body.
Leggings should fit tightly around your legs, though they should not be so tight that they create a muffin-top at your stomach. If the elastic is pushing into your stomach and causing this to happen, consider sizing up.
Can Leggings Be Worn as Pants?
It is acceptable to wear leggings as pants if you're going to the gym, workout sessions, yoga classes, sports training, or other athletic exercises. Leggings can also be worn as pants if you're planning to lounge around at home for the day. You can also wear them for evenings where you just want to relax on the recliner and watch a movie and sip wine.
If you're planning to head to work or hang out with your friends, wearing leggings as pants are okay as long as you follow these rules: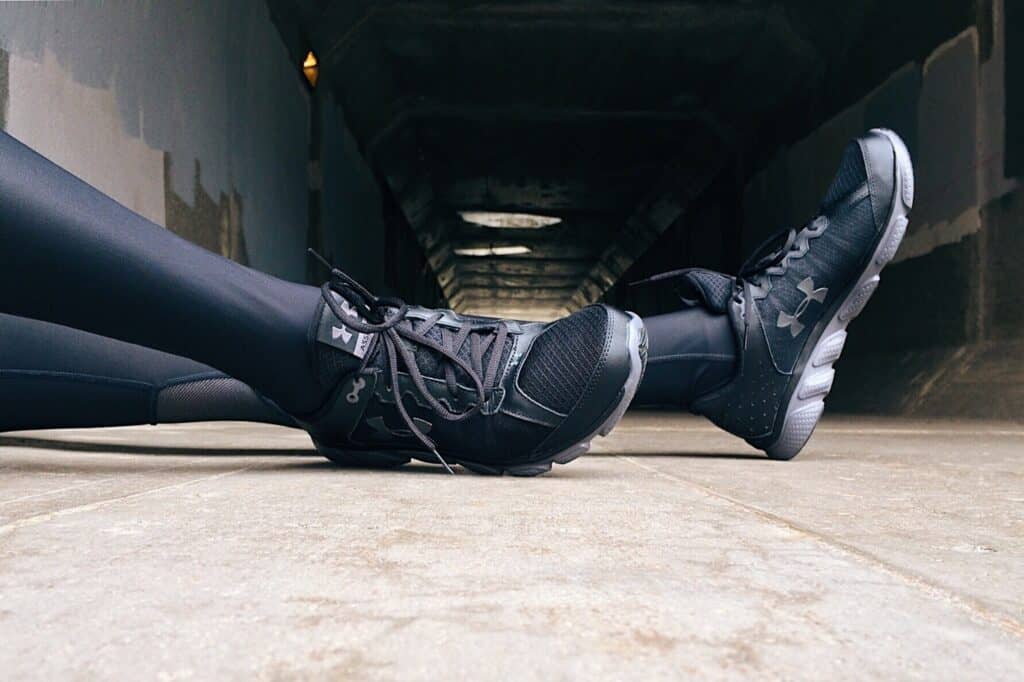 You are wearing a shirt that is long enough to cover your butt
You choose a pair of shoes that works well with leggings
What Shoes Look Good With Leggings
Shoes can make or break your leggings outfit. Make sure to check what place you'll be heading to when picking shoes that will make you look best in your leggings without compromising your comfort.
Ankle Boots
Dress your leggings up with your booties or ankle boots. This is a perfect pair of shoes to match with your classic black leggings when you're planning to wear it to your work or other places that require a more professional look.
Sneakers
Heading to the mall or doing some grocery shopping? Pick the most comfortable option when it comes to shoes that look good with leggings. Go for some lace-up or slip-on sneakers that keep your feet cozy even when you're walking for hours.
Heels
Leather leggings are the best option to wear if you're planning to wear leggings to work. They can be paired with your long blouses or dresses, and layered with a blazer. Slip on black or nude pumps to tie this professional look together.
Rules for Wearing Leggings
| Rules | What to do |
| --- | --- |
| Rule 1 | Choose a perfect fit |
| Rule 2 | Pair them with loose tops or dresses |
| Rule 3 | Keep your outfit simple |
Frequently Asked Questions
How Do You Wear Leggings on Bumpy Skin?
Generally, wearing shiny and light leggings will show bumpy skin.
If you have bumpy skin or cellulite, it's advisable to wear thick, double-knit, and non-shiny leggings such as the double-knit lululemon leggings to hide the bumps.
How Can I Hide Underwear Lines When Wearing Leggings?
It is advisable to wear seamless underwear, especially if your leggings are not thick. Generally, wearing seamed underwear will show lines on leggings, especially when bending.
However, you can also wear long and loose tops to hide the underwear lines.
How Long Should a Top Be When Wearing Leggings?
Generally, you should wear tops that are mid-thigh when pairing them with leggings. However, the length of the top depends on the occasion and weather conditions.
For instance, you should consider wearing longer tops during cold nights and short and sleeveless tops during workouts.
What To Wear & NOT Wear With Leggings / Fashionable Leisure, Casual & Dressy Outfits With Leggings
Conclusion
These are the general rules you have to consider when wearing leggings. Again, as much as you might like to quickly put on your leggings and t-shirt before heading out, try putting a little more effort into your outfit to look polished and stylish.