As an Amazon Associate we earn from qualifying purchases.
Whether you're in for the athleisure trend or not, it is almost inevitable to see someone wearing their gym clothes in the grocery store or shopping malls. The athleisure trend is a trend where people don't just use their activewear only for sports, workout, or yoga anymore. Instead, for almost any casual occasion there is, this trend has taken over fashion.
Is It Ok to Wear Yoga Pants in Public?
If you're the type of person who usually follows the trend, you're probably asking this question, "Is it ok to wear yoga pants in public places?"
This has been such a debatable topic for many people. Yes, it is ok and acceptable enough to wear your yoga pants in public Yoga pants are considered to be a fashionable, athleisure style that is widely accepted.
Yoga pants have now become so common, especially in the US. You will not be the only one wearing them.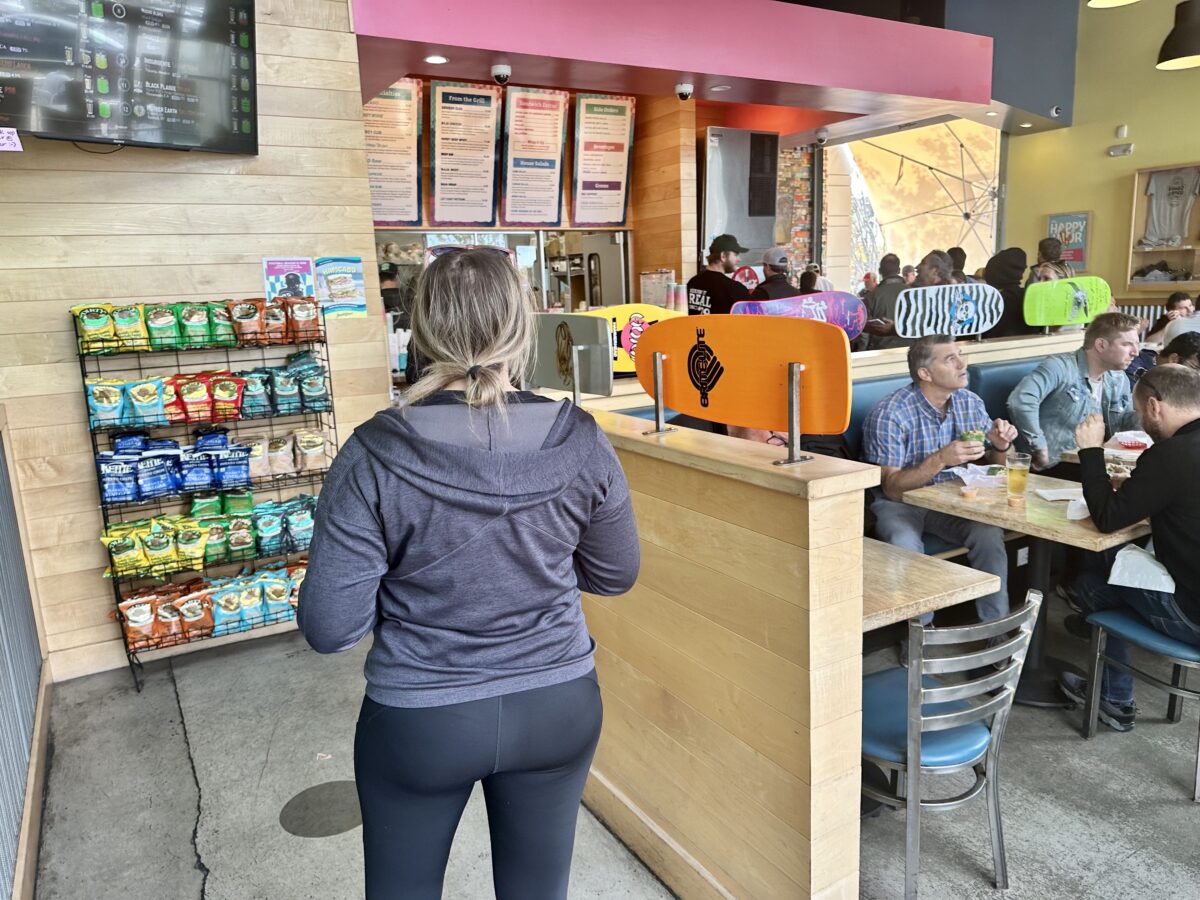 Even if you did work out or just lacked outfit options for that day, you may opt for comfortable yoga pants. There are some things to take note of, however. To be clear, let's take a look at the pros and cons of publicly wearing your yoga pants.
Pros and Cons of Wearing Yoga Pants in Public
| Pros | Cons |
| --- | --- |
| Flattering | Revealing |
| Comfortable | Looks casual |
| Versatile | |
| Moisture-wicking | |
| Stretchy and flexible | |
Why It's Ok to Wear Yoga Pants in Public
Women usually wear yoga pants outside when they're going to the gym, groceries, or just walking their dog outside. Here are some reasons for why it is acceptable to wear yoga pants outdoors:
Yoga pants are form-flattering. They give you shape, support, and coverage not only as you go through your squats or your workout but also for your movements throughout the day.
Yoga pants are comfortable. Because of their fabric that usually feels like a second skin, it is obvious why many women opt for this as part of their daily go-to outfits. Most of them with compression panels or performance fabrics are specifically designed to give you ultra comfort when you wear them.
Yoga pants are versatile. This is generally true, especially if they are neutral solid colors. You could pair or layer them with almost anything in your closet and you're good to go.
Can You Wear Yoga Pants to Run in Public?
Some brands of yoga pants like Lululemon are made of the same material as those used in running tights.
These materials are moisture-wicking. They keep your sweat close to your body, especially when you're running.
Yoga pants are also made of spandex which is stretchy and flexible enough to not constrict your movements when running.
If you have yoga pants that are made with these types of materials, it is possible to wear them to run.
Can Men Wear Yoga Pants in Public?
It is acceptable for men to wear yoga pants in public. They should not be deprived of the pants' comfort and functionality either. In order to avoid the stares and feelings of self-consciousness, most men wear shorts over their yoga pants or wear longer tops to cover their crotch area.
Why It's Not Ok to Wear Yoga Pants in Public
Many people, especially those in other parts of the world such as Europe, go against wearing yoga pants in public. The following points are some of the reasons:
Yoga pants are considered obscene. Some people think this athleisure piece looks a bit too skanky when worn outside of gym or yoga class. This is because they seem too tight on the body. This is said to be distracting or tempting to some men.
Yoga pants are too casual. In countries like France, you won't usually see girls roaming around in yoga pants. They're usually considered as pieces only to be worn inside the gym or when you're working out. They are not something you wear in other public places.
Things to Consider When Wearing Yoga Pants in Public
To avoid looking too casual or inappropriate when opting for yoga pants as an outfit, here are some things you should keep in mind.
Opt For Non-sheer or Compression Fabric
Choose leggings that are not transparent or sheer. They should be made with non-see-through, performance or compression fabrics that don't get too stretched out when worn. You don't want to accidentally flash your panties underneath your yoga pants.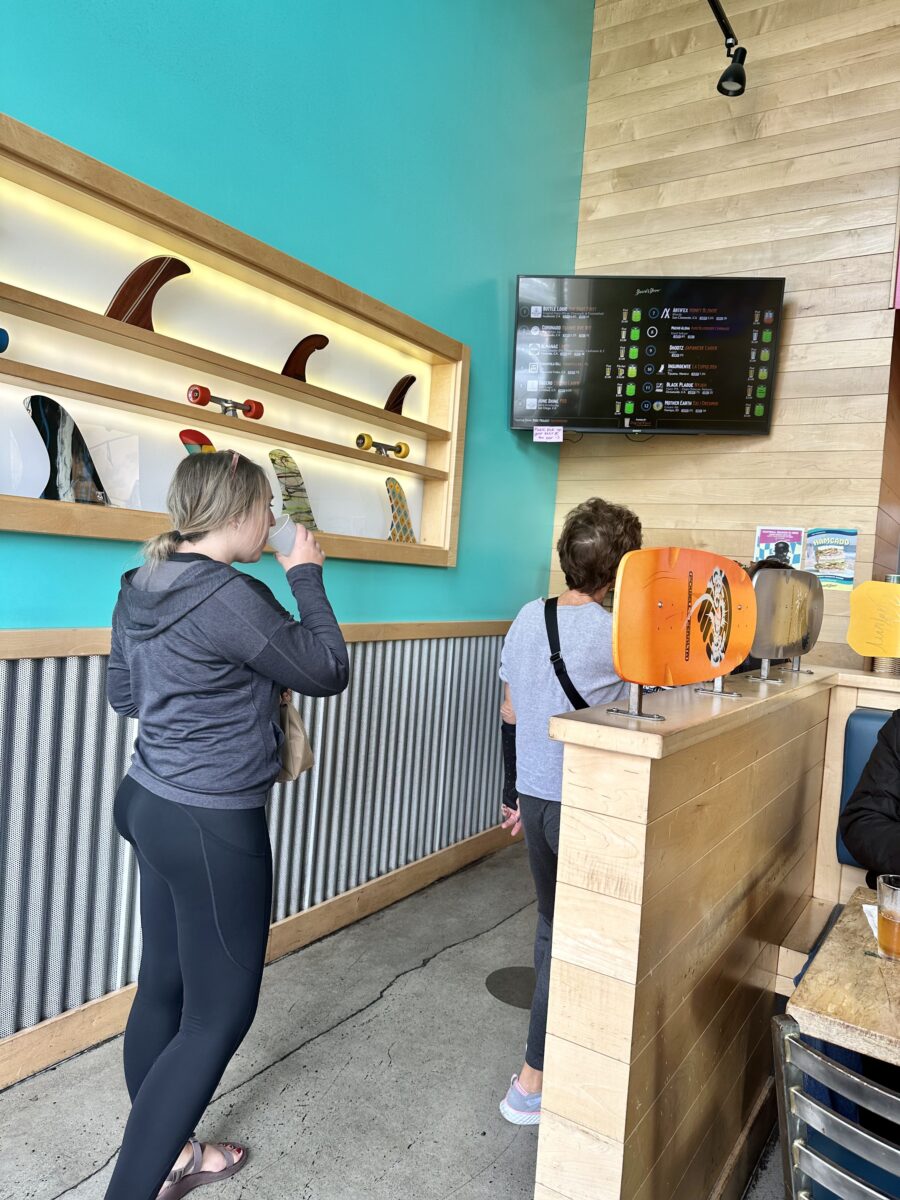 Consider the Occasion
There are some events where you just have to put more effort in dressing up for rather than easily opting for yoga pants because they're "comfortable".
No matter how versatile they are, you should still pick your battles when it comes to wearing yoga pants in public.
Accessorize or Layer Appropriately.
When wearing yoga pants in public places, don't just simply go out on your yoga pants and sports bra.
Instead, take it a step further by accessorizing or layering wisely.
Pieces like loose tops, tunic dresses, short skirts, scarves, or even chic sunglasses would make it seem like you actually took time to dress up.
Don't Go Overboard
Just go monochromatic all the way if you feel like you don't have too many options.
Alternatively, just opt for yoga pants with plain or neutral designs and colors because they look more sophisticated than the ones with too many patterns or colors.
3 New Ways to Style Yoga Pants | ELLE
Frequently Asked Questions
Can I Wear Yoga Pants at Work?
Usually, whether to wear yoga pants at the workplace depends on the type of work and the workplace's rules and regulations on dressing codes.
For instance, some workplaces might permit you to wear yoga leggings as pants. On the other hand, some workplaces might restrict you from wearing them as undergarments, while others might not allow wearing yoga pants.
Are Yoga Pants the Same as Leggings?
Yoga pants are not necessarily the same as leggings, even if the design may look the same. Usually, leggings are thinner, and the fabric can rip when engaging in rigorous exercise.
Leggings are also tight and are mainly worn under dresses, tunics, or long shirts. 
On the other hand, yoga pants are specifically designed for wearing during workouts, and the fabric is heavier to withstand strenuous activities. Also, yoga pants are not always tight like leggings.
What Can I Pair With Yoga Pants When Going Out?
You can pair yoga pants with a form-fitting t-shirt, denim, or bomber jacket if you want to look tight all over.
However, if you wear wide-leg yoga pants or don't want to look tight all over, you can wear an oversized denim jacket or a tank top that fits snugly around the waist area. You can also wear wide-leg yoga pants with a belt as an accessory to make you look stylish.
Conclusion
It is perfectly fine to wear your yoga pants outside of the gym or yoga classes. Wear your yoga pants in public, just be mindful of what you wear in addition to the pants. Pair them with trendy tops and shoes to create a fantastic and attractive outfit!