Thank you for your support!
Ever since yoga leggings, it's been easier for all of us to keep attune to a fitness lifestyle. Going to the gym doesn't have to get in the way of getting together with friends for brunch afterwards, or even for dressing it up for work. Getting the best yoga leggings is only the start of what is sure a part of your dream life.
Top Yoga Leggings Reviews
Exercising outdoors, hiking, running a marathon, and other activities have never looked so appealing. If before you'd never let anyone see you breathing in exhaustion and challenge from workouts, now you're up for it anytime, anywhere. If you have to look your worst first before you get your dream bod, at least these yoga leggings will soften your ​complete outfit while covered in sweat.
Core 10 Women's 'Build Your Own' Yoga Pant
We're probably well aware of the infinite body types and sizes there are. Typical sizes of yoga leggings might not have previously worked for every type. Core 10 Women's Build Your Own Yoga Pant is all-inclusive with extended sizes of up to 3X large, and customizable options for the waistband and length. There's something for plus-sized, petite, small, and tall women.
The waistband options of mid-rise, high-rise, or cross-waist, allows different hip security and support for those who have various issues with their abdomen or stomach area. It isn't your ordinary black legging as it could resolve a muffin top, lower back pain, and slipping issues. No matter your size, this "Build Your Own" pair of yoga leggings is sure to feel like a made-to-order piece specifically for your body.
RBX Active Women's Seasonal Printed Capri Length Yoga Leggings
RBX Active Women's Seasonal Printed Capri Length Yoga Leggings is the ideal pick if your problem is excessive heat where you live or personal excessive sweating condition. The capri-length yoga leggings exposes your calves to draw better air circulation. The X-Dri moisture-wicking technology ensures you get the proper amount of ventilation.
The garment cuts at the right length to accommodate a variety of people's heights. To make up for the cropped fabric below and gain back control over your muscles for better support, the waistband sits high on your abdomen. Your comfort and performance are both considered. Nothing shall be compromised to aid you with the best workout every time.
Moda Colombian Buttlifter Tummy Control Polyester & Spandex Power Flex Yoga Pants
You usually wear yoga pants to do workouts to make your body look good and stronger. With Moda Colombian Buttlifter Tummy Control Polyester & Spandex Power Flex Yoga Pants, it's the actual garment that makes your body look better. Levantacola style stitching, like in Brazilian bikinis, enhances your butt, high-rise v-shaped waistbands control your tummy rolls, and compression fabric slims down your thighs.
Sometimes putting yourself out there is the first step to actually doing the steps for a better body. If the round fit on the butt could make those look like globes with ​the leggings' affordable price tag, you'll be motivated to see what more your body can be. For something that offers this many look-enhancing features on such a low value, it's well worth taking in the plunge and trying it out!
RUNNING GIRL Butt Lift Leggings Scrunch Butt Push Up Leggings Yoga Pants
RUNNING GIRL Butt Lift Leggings Scrunch Butt Push Up Leggings Yoga Pants could may as well be considered shapewear for how well it sculpts your body to its best form. The Curvify feature, complete with spandex and silicone components, lifts up even the flattest of butts. Doing lunges and squats just gets more exciting with the view of your generously round butt.
Beyond the gym, this pair of leggings has a super flexible fabric perfect for doing other extensive ​workouts in. Now that your common insecurities about not having a flattering butt or legs are eliminated, dancing or hiking may not be so bad. Bend, stretch, and extend your legs as far as you want. This won't take away from you looking like you've got fitness down to a T.
Fengbay High Waist Yoga Pants
If you're a generally active person, keep safe by putting possible muscle fatigue at bay. Hard-pressed athletes would require something like Fengbay's High Waist Yoga Pants as it promotes better blood circulation and muscle performance. Rigorous trainings take so much physically and these protective features soften the blow.
Generic features won't do. Instead of mere sweat-wicking properties, these yoga leggings have sweat absorption and drying abilities to keep you dry through 12-hour trainings. Mere scratches are also not acceptable.
These thick and opaque leggings have anti-chafing two flatlock seams. There's nothing more comforting than yoga leggings that prevent even the slightest hazard.
Conclusion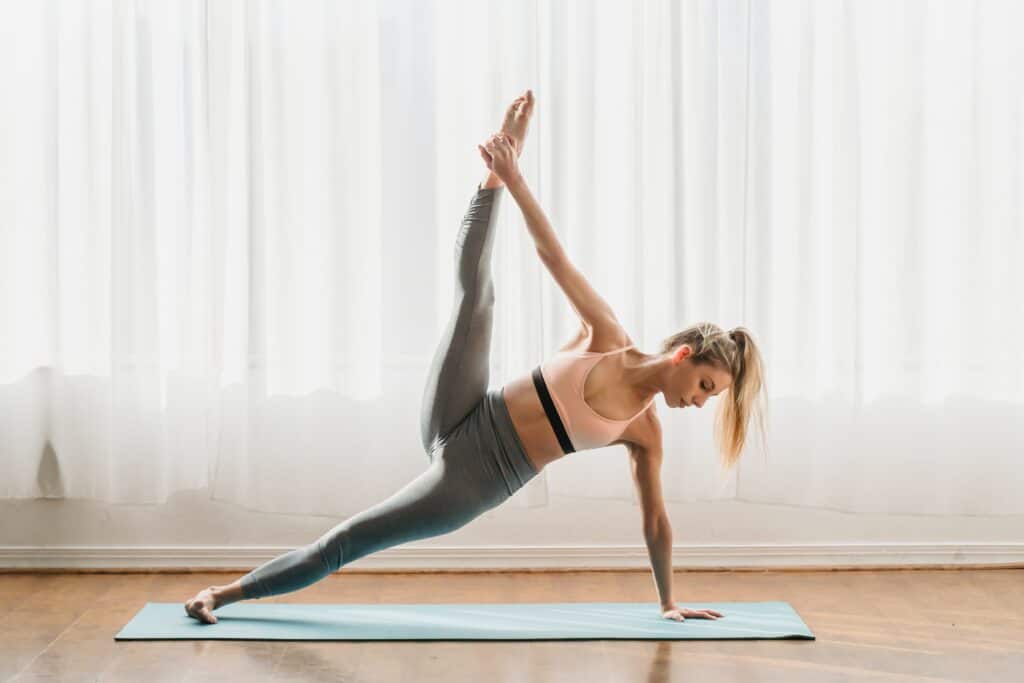 Going home right after the gym because of your hideous outfit is now a foreign concept. There's actually a sense of pride in being out and about in yoga leggings. This particular selection begins by making you fashionable in workout gear. Then, they give you confidence to show up no matter how the rest of you looks.