As an Amazon Associate we earn from qualifying purchases.
There are only so many clothes you can wear with black leggings before you start repeating outfits. The best alternative? Gray leggings.
Aside from looking posh like black, grey leggings are also versatile in the pieces they go well with. So long as you're good as far as basics go, you won't worry about what to wear with these grey leggings style tips.
Gray Leggings Outfit Ideas
What goes with gray leggings is pretty much the same as what goes well with white or black leggings. With color schemes out of the way, so these grey leggings are really a great piece to keep in your minimalist closet.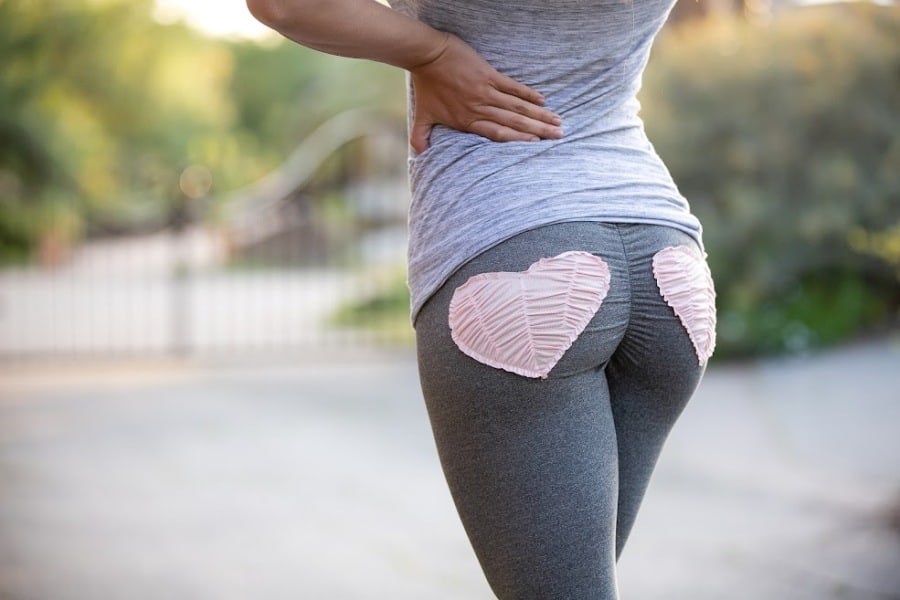 ​These clothes are what you should pay attention to the next time you slide into a pair of your top rated grey leggings.
Sports Bra or Tank Top
If you're alternating grey leggings for the gym, colored sports bras make the look more experimental. No matching sets come in these combinations, so seize the standout workout outfit. Make sure they are the moisture-wicking ones that won't show sweat marks through the fabric.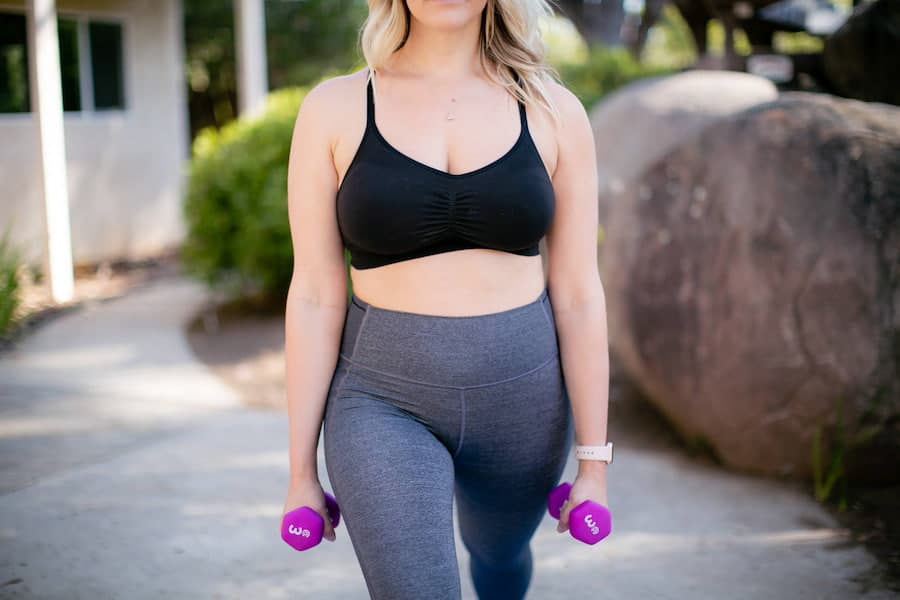 A neon tank top with any shade of grey yoga leggings is a suitable leggings outfit for outdoor running. If you've got the body to flaunt, show off curves and toned arms in style with this pairing. You'll probably feel the extra boost of energy from the cute yoga leggings outfit as well.
Dress
It's never just the classic leggings that look good when paired with dresses. You can try different colors of leggings including grey. If you're doing so, make sure the length of your dress goes long enough to keep your bum covered. Check if the colors of both pieces are matching, too.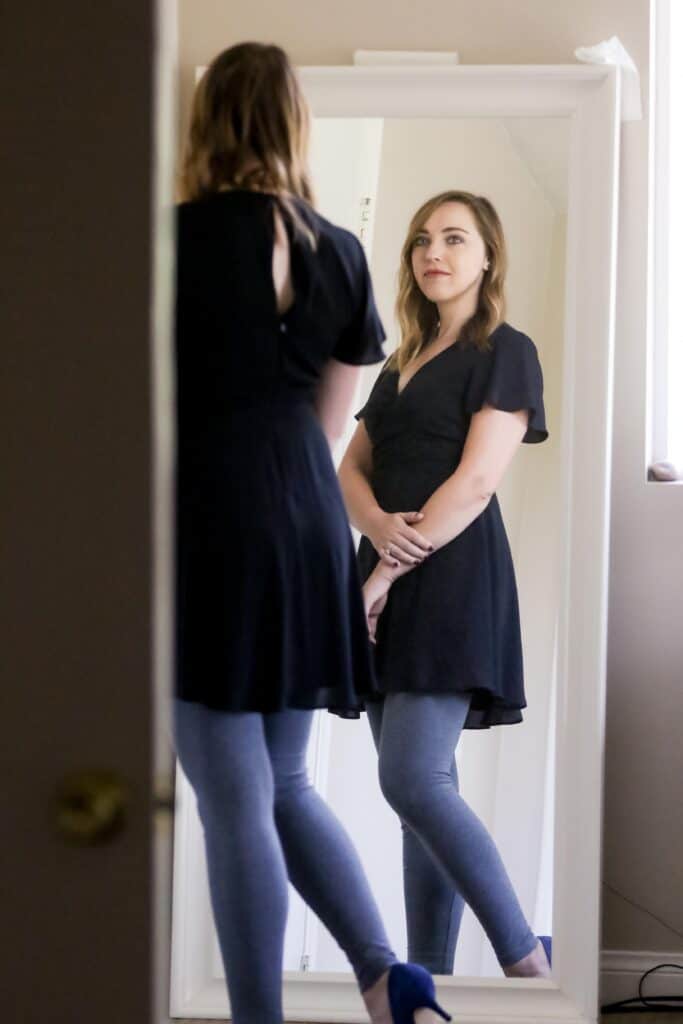 Hoodie
On days you're not up for the gym, make a compromise and wear leggings with a cozy hoodie or better yet, grey workout leggings with a bit of compression.
A hoodie is also one of the most perfect pieces to wear for a casual vibe. Leg day or lazy day — this foolproof leggings outfit gets you through it all.
White Cropped T-Shirt
The grainy or stroked appearance of heather grey leggings gives a visually nice texture to look at, which would then complement the simplicity of a white cropped t-shirt. The higher cut of the tee will put the focus on the high waisted leggings more.
Oversized T-Shirt or Boyfriend Tee
While you'll see celebrities in their gray shirts and black cotton leggings on their day-off, turn it upside down and create a different look with a black oversized t-shirt and light grey leggings. With the colors reversed, this option makes for a softer model off-duty look. Finish it with your trusty Birkenstocks and cup of coffee.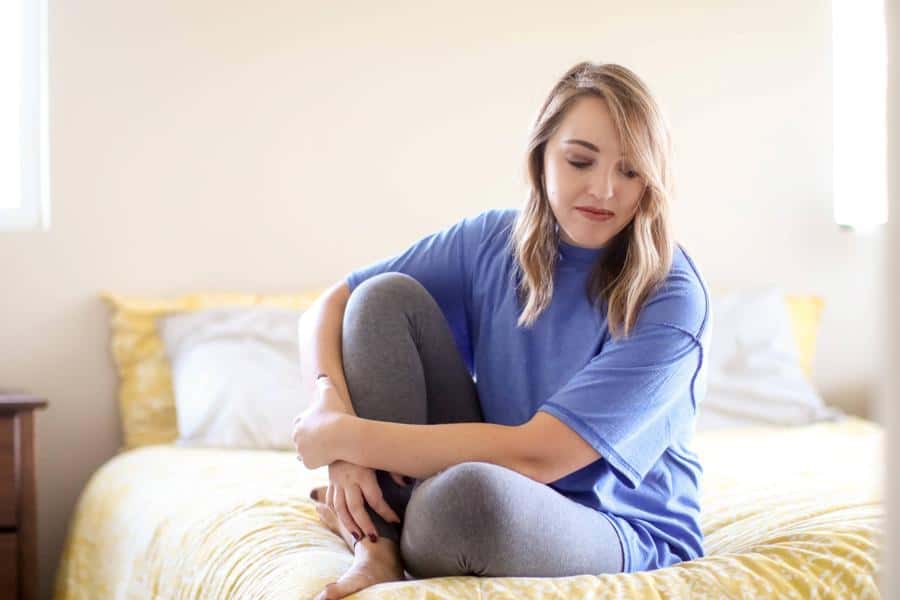 The boyfriend tee style consists of women's clothes that are modified to look more like menswear with a looser fit. If you have one of those kinds of tees in your closet, don't hesitate to pairing it with your grey leggings.
Mock Neck Crop Top
A gray mock neck crop top with grey leggings is a leggings outfit that can be transformed into two different aesthetics. On one hand, it can be a matching workout set if the fabrics and materials are ideal for workout conditions.
On the other, it can also be a casual gray-on-gray going-out outfit if both the top and bottom are fitted smoothly to your body. Accessories like a bag and jewelry can also make this dressier. Truly a versatile look!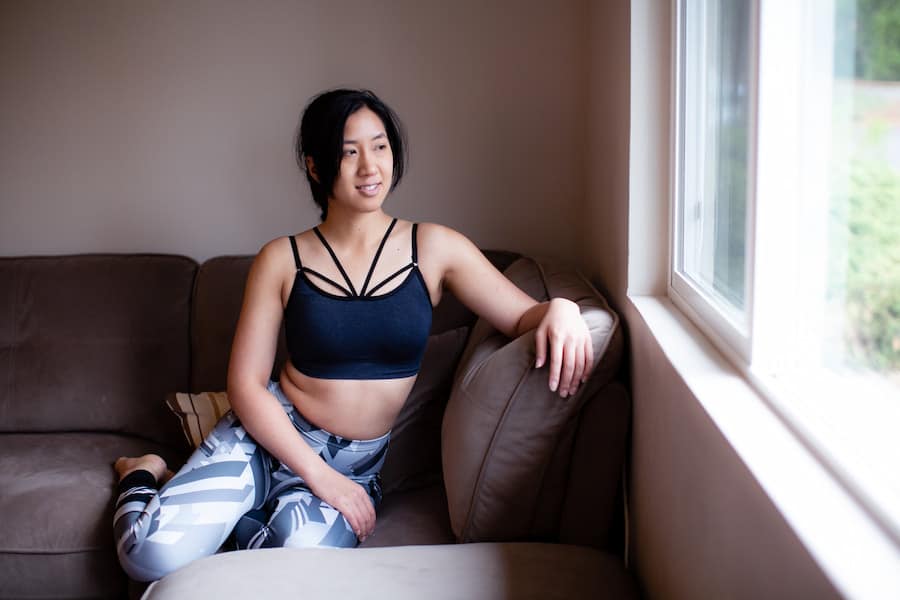 ​White Button Down or Lace-up Sweater
Going into dressier outfits now, a white buttondown is a basic wardrobe piece that goes with everything. Charcoal grey leggings with a smooth fit will transform this into an office-appropriate attire.
For more casual styling, stretch out the neckline to your shoulders to imitate an off-shoulder top. Finish it off with a thick black belt for accessory and security.
Pairing your leggings with lace-up sweaters is much like wearing your regular sweater on top, except you've added some points to look more stylish. You may opt for sweaters that are black or grey to match the monochromatic look of your leggings. Or, you can try a sweater with bright-colored laces to give your outfit a pop.
Dressy Blouse
A white peplum top, a wrap blouse, puff sleeves, sequined tops — it won't take much to salvage grey leggings. A standout detail on any top can make it, and the whole outfit, dressy. Give new life to decent grey leggings and pair it smartly.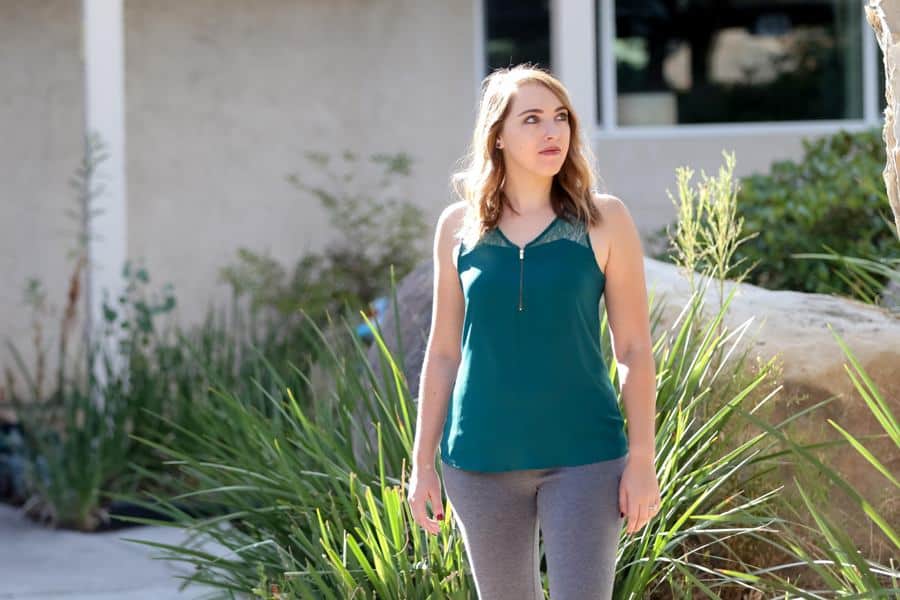 Leather Jacket or Blazer
Try an edgy outfit that's never or rarely been done before with a colored leather jacket and gray leggings.
Instead of leather leggings, try grey leggings. When it comes to a gray leggings outfit, baddies might think it lesser than all-black outfits with black leggings.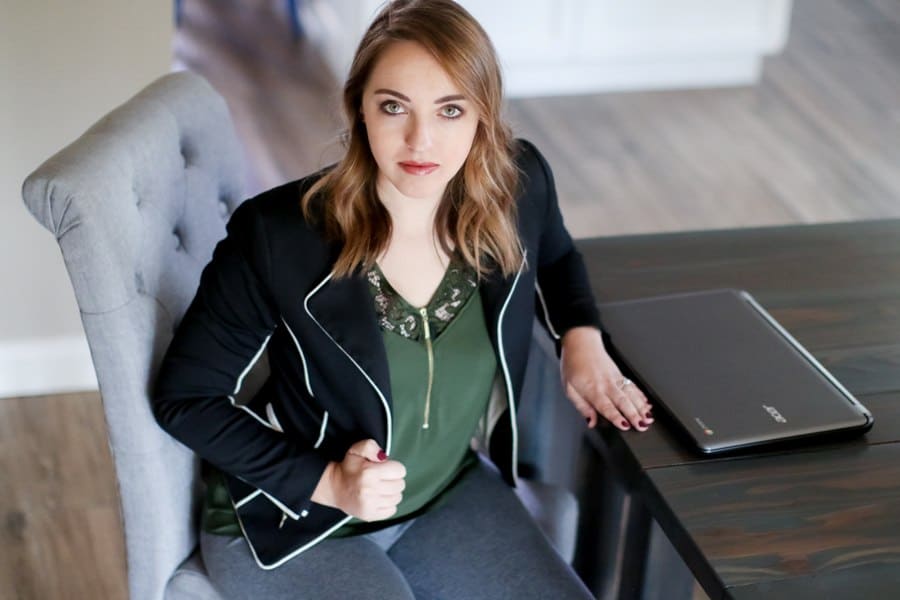 Don't fully dismiss gray leggings or any leggings in a different color than black. With dark gray leggings, work outfits can be achieved through long enough blazers that cover your crotch. No one has to know you're wearing ​thick, non-see through leggings with the full-on professional look up top.
Knit Sweater or Crew-Neck Sweater
You probably wouldn't expect gray moto leggings with those cozy, slouchy, super soft, light-colored knit sweaters. This leggings outfit switches up the notion of gray leggings as purely for loungewear, and is also great for expecting moms in need of a comfy outfit.
Your crew-neck sweater is probably your go-to second layer after your base top when you're layering with leggings in colder seasons. In case your jeans are still in the laundry, take the other route of pairing it with your gray leggings. This leggings combination is a common look for celebrities who just finished their workout sessions or just strolling around the city.
Dark Flannel
Wrap dark flannel shirts around your waist when wearing gray leggings, preferably light-shaded ones.
You can either wear leggings with any t-shirt or just a lacy bralette. Or, skip the shirt and just wear the dark flannel with your gray leggings as a complete grey legging outfit.
Teddy Coat or Long Coat
Teddy coats with pastel dresses and gray leggings underneath is your perfect layered outfit for winter weather. It's inspired by Korean fashion that will​ make your ​affordable gray leggings look expensive.
If your situation demands a less dressy cold-weather leggings outfit, wear leggings with a long coat for quick errands. Invest in a high-quality pastel long coat to make you look extra cute even with plain and basic gray leggings with pockets.
Corset Top
To wear leggings with a corset top is a little uncommon and unheard of. However, it is a style that a growing number of women are trying nowadays. Corset-like tops are most usually related to gowns and formal events than leggings. You'll rock the cool-girl vibe with your grey leggings and the right accessories, shoes, and attitude,
Black / Band Tees or Jackets
Do you want to look more like a hipster? Wearing leggings with your band tee as a top will surely make you look like one. Band tees are usually worn with a denim jacket or jeans or shorts. Once in a while, pair it with your leggings, too!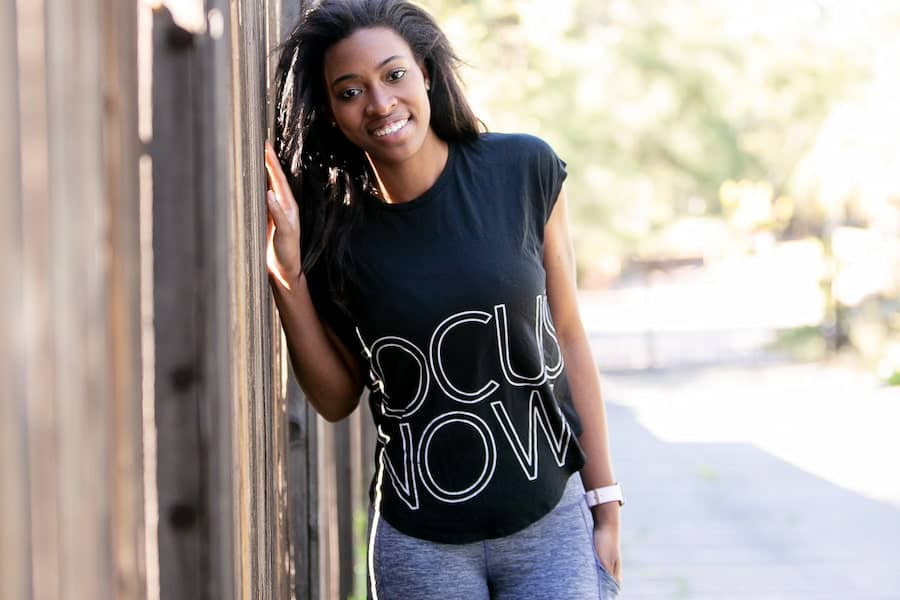 When in doubt or when you don't have much time to mix and match outfits in your closet, put together the black tee and grey leggings look for your outfit. You can wear it with your leggings as it is or do some layering.
Biker jackets are the essence of cool. Along with your grey leggings, which have a casual look, the zips and studs of biker jackets will make you look cool and high-fashion.
Light wash denim jacket comes best oversized and paired with gray Lululemon camo leggings. Tomboy girls need not miss out on the coziness of leggings with their girly vibes. This combo is sporty and boyish with a hint of feminine charm, and makes for a super unique grey legging outfit choice.
Duffle Coat
Duffle coats are fun to wear with leggings and layer, especially during winter. If you want extra warmth when you're wearing your leggings, it may be good to pair your leggings with this.
Heading to the mall or hanging out with your friends? You may opt for adding a bomber jacket to your leggings outfit. This will give you a more relaxed and casual style for those "cool kid" leggings vibes.
Oversized Cardigan or Peplum Top
On days when you want to look sassy and chic with your leggings, go for an oversized cardigan on top of your basic top and leggings. Geometric cardigans with patterns can also make your look more interesting and put together.
Now, if you're wondering what to wear that prioritizes comfortability, gray leggings are better than skirts. If you have some peplum tops just hanging in your closet, make sure to try this leggings combo which will definitely up your style.
Black Quilted Leather Sweatshirt
Invest in a black, quilted leather sweatshirt you could pair with your grey leggings and a variety of bottom pieces in your closet. You can also try layering a trench or puffer coat over this gray legging combination and you're good to go.
Activewear Top
You don't have to hold yourself back from wearing leggings just because you're not comfortable wearing a sports bra. Activewear or sportswear tops are ones you could wear with your gray leggings for your yoga or workout sessions.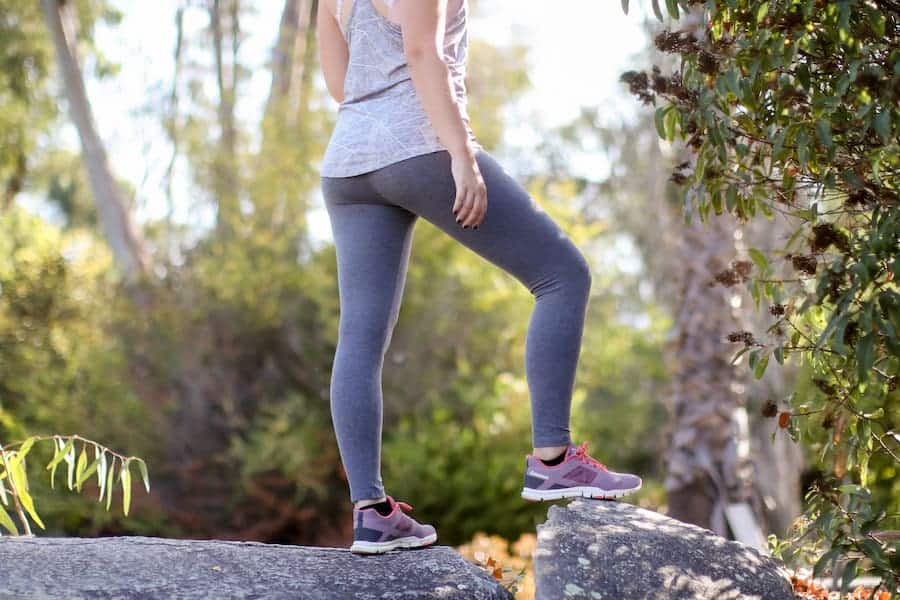 Gillet
Who says these sleeveless, upper-body garments only look good on men? During fall or winter, the temperature goes low enough that you need to think wisely about the outfit you're going to wear outside. If so, try on a gillet as one of your top layers along with your grey leggings. This helps keep you warm and stylish at the same time.
Denim Button Down
Denim can already add a lot of style to your outfit. Denim button-downs, however, can add more. If you're wearing a monochromatic look of grey leggings and white top, you can try putting on your denim button-downs over your top. This will give your look more color and style.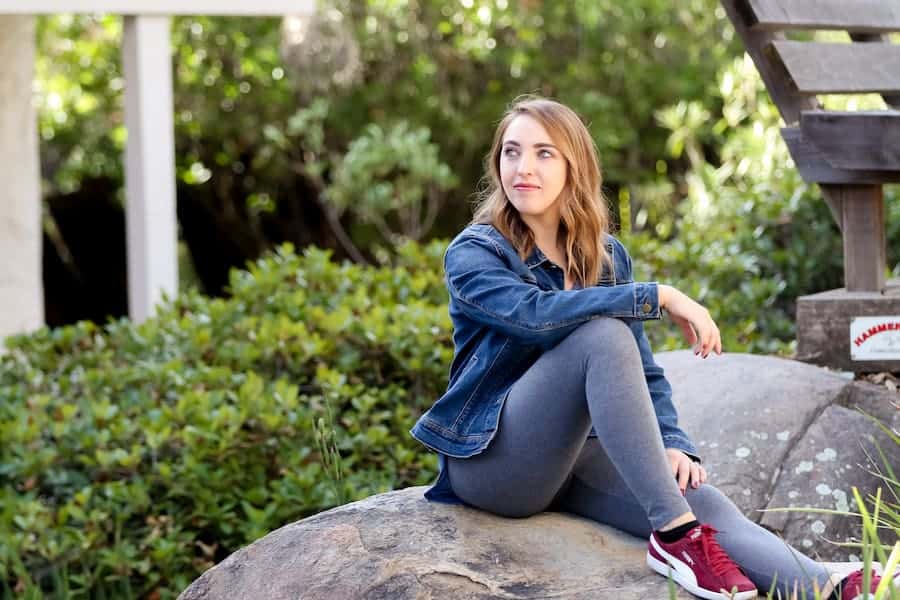 What Color Combinations Go With Grey Leggings
With all the kinds of clothes on the table, color combinations still matter and can make or break the look. For every clothes you choose from our list, take these color combinations to personalize your grey leggings outfits with your own style.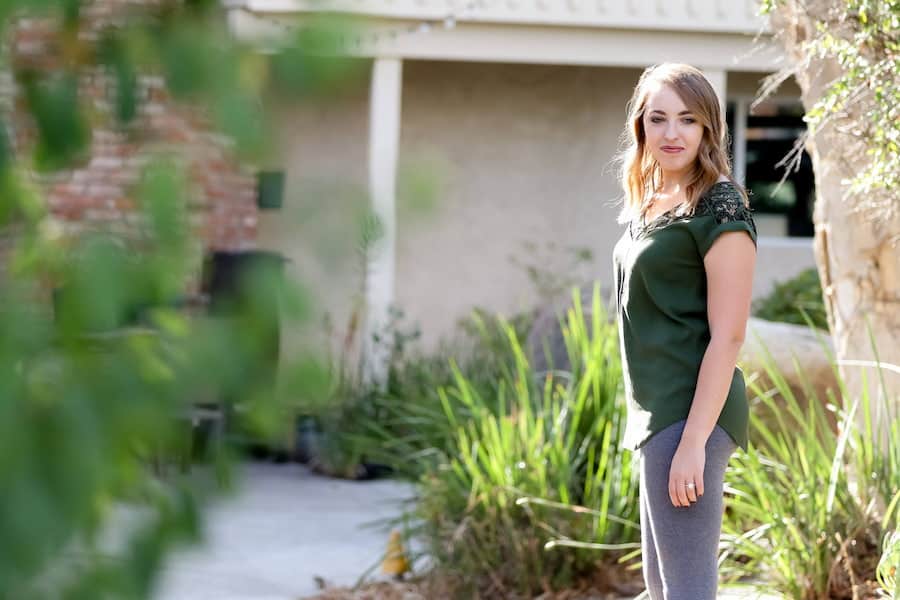 With Light Grey Leggings:
​Royal Blue
​Red
​Brown
Green
Purple
Black
With Dark Grey Leggings:
​Neons
​Pastels
​Pink
​Yellow
​Orange
​White
Gray leggings are worth an investment to complete your wardrobe basics. However, take into consideration the different colors and kinds of grey leggings there are. You just have to work with the combinations for easy dressing up in the morning.
​