As an Amazon Associate we earn from qualifying purchases.
Lululemon is one of the leading names in activewear. With inspirations from yoga, their strong-built pieces have earned them a widely-renowned reputation, and for good reason. As you'll see from the best Lululemon leggings I've picked out, they're on top of the leggings game when it comes to style, comfort, and durability.
Top Lululemon Leggings Reviews
With various versions coming in, Lululemon's range of leggings is far too wide to choose just one. The minimal differences don't help when their features seem quite similar. Out of the brand's wide selection, I've picked out the best names and differentiated their features. This will help you when deciding which is best for you.
If you want my final vote (without all the reading), the Train Times Lululemon Yoga Pants will provide the best fit and overall comfort. I love these comfortable Lululemons, and they have specials right now for Black Friday and Cyber Monday!
Brand
Lululemon Leggings Train Yoga Pants
Lululemon Wunder Yoga Pants High-Rise
Lululemon Leggings Full Length Yoga Pants
Product
Features
Back pocket, mesh fabric for ventilation.
Contains a storage pocket to hold your key or card.
Engineered to feel like your second-skin layer.
Brand
Lululemon Leggings Train Yoga Pants
Product
Features
Back pocket, mesh fabric for ventilation.
Brand
Lululemon Wunder Yoga Pants High-Rise
Product
Features
Contains a storage pocket to hold your key or card.
Brand
Lululemon Leggings Full Length Yoga Pants
Product
Features
Engineered to feel like your second-skin layer.
Train Times Pant 7/8 Yoga Pants
Designed as activewear tights, Lululemon Train Times Pant 7/8 Yoga Pants quality is in its ability to fit you like a second skin. The seamless construction is the enabler of unbelievable comfort. While performing your practice, you won't feel the distracting feel of a prominent inseam that tickles your skin ​​in other ​cotton leggings, instead focus that attention to meditating while moving.
No fuss is the name of the game with these leggings as they're made with a four-way stretch fabric. A thick ribbed waistband that covers up to above your belly button sits flat on your stomach. It does not make any bulge visible underneath long shirts or even with nothing to go over it.
Lululemon Train Times Pant 7/8 Yoga Pants (Black,...
This versatile tight has you covered from training to boot camp. The reinforced waistband lies flat...
Luxtreme fabric is sweat-wicking, four-way stretch, and engineered not to shrink.
Back pocket, mesh fabric for ventilation.
Wunder Under Yoga Pants High Rise
The Lululemon Wunder Under Yoga Pants High Rise is evidence to the skin-tight fit Lululemon leggings could offer. The most admirable signature Luxtreme fabric fits like a glove on your legs. Beyond ease of movement, they promote the best form as you can easily check and correct it, therefore maximizing the best workout.
It's ultimately worth it if the majority of your weight is packed up in your abdomen. With the compression quality of the fabric and flexibility of lycra, you won't feel packed in too tight. Yet, you will feel properly supported without the heavy weight of loose skin.
Lululemon Wunder Under Yoga Pants High-Rise...
This high-rise take on Lululemon's classic Wunder Under tights gives you the extra boost of coverage...
Lululemon created these pants out of cottony-soft and supportive Full-On Luon fabric to be a no-fuss...
Tight fit is great for checking your alignment in the mirror. Wide, soft waistband is designed to...
Align Pant Full Length Yoga Pants
The Lululemon's Align Pant Full Length Yoga Pants is an update from the previous version with a longer 28-inch inseam. That means this lengthy pair of leggings will cover your legs in more of its buttery soft and naked-feel Nulu fabric. It's highly-equipped to combat the cold, hide chubby ankles you'd rather not show, or showcase toned legs.
The waistband provides the same coverage and form-flattering on top. The tall and thick waistband lays flat on your abdomen, hiding your muffin tops. The back is also sewn in a V shape, highlighting that sexy dip in your lower back and supporting it at the same time.
I wouldn't judge you if you wear this for everything. Be it a work function, a brunch, a workout, a party, or an event. I'm right there with you and could probably live in these leggings too, as long as they're paired with the right shoes.
Lululemon Womens Align Pant Full Length Yoga...
With a longer inseam than the original, these full length lightweight pants minimize distractions...
Lightweight buttery soft Nulu fabric is four way stretch, sweat wicking and soft against your skin....
Waistband lies flat against your skin and won't dig in. Stash your keys and gym pass in the...
Wunder Under Yoga Pants High-Rise
The Lululemon's Wunder Under Yoga Pant s High-Rise literally rises to the occasion of your needs with two waistband options: worn up or folded over. It adapts to different weathers and situations as the first option acts as good insulation against cold weather, or a cover-up when bloating or cramping. The latter is opposite as it allows cool drafts to pass your midsection on hot days.
Aside from the obvious superficial benefits, this pair hikes up your abilities from the inside. The fold-over waistband tightens and heightens hip support. The full-on Luon fabric with Lycra blends also attaches to your legs tight. This equips you for more vigorous physical workout activities that use your legs, like running or biking.
High Times Pant Full On Luon 7/8 Yoga Pants
Most leggings show pilling after just a few washing cycles. This is the first sign of deterioration. With the high-quality shiny Luon fabric of Lululemon's High Times Pant Full On Luon 7/8 Yoga Pants, pilling is no concern no matter how often you use them. This prevents the garment from chafing, reducing distractions during your asana.
The High Times pants fit much like the Align, an indicator that this pair would be beneficial to use for challenging gym classes that require a strict form. To compare, the 7/8 length of the High Times makes it more suitable for summer or warm weather. You can now attend those outdoor yoga sessions without sweating your weight out of your legs.
Lululemon High Times Pant Full On Luon 7/8 Yoga...
Lululemon designed these pants to help us move from Hatha to happy hour, no questions asked. With a...
Full-On Luon fabric is four-way stretch, sweat-wicking and gives incredible support and coverage....
The smooth, wide waistband lies flat against your skin. Flat seams help keep chafe in check—go...
Features to Consider when Buying Lululemon Leggings
Leggings were once just part of the athleisure clothing section that's known for going to the gym or heading for the yoga class. However, since working their way to being one of the top trends, a countless variety of styles, fabrics, and features have since then popped up. Now, there is a seemingly myriad of choices in leggings to choose from. 
That being said, that is exactly what I'm going to help you with. Here are some of the features you might want to check and consider when buying new leggings:
Comparing Lululemon Leggings Features
| Leggings | Length | Leg Style | Inseam (Inches) |
| --- | --- | --- | --- |
| Train Times | 7/8 | Ankle | 31 |
| Lululemon Wunder | Ankle-length | Wide | 31 |
| Align Pant | Ankle-length | Wide | 28 |
| Wunder Yoga Pants | Capri | Cropped | 21 |
| High Times | 7/8 | Wide | 26 |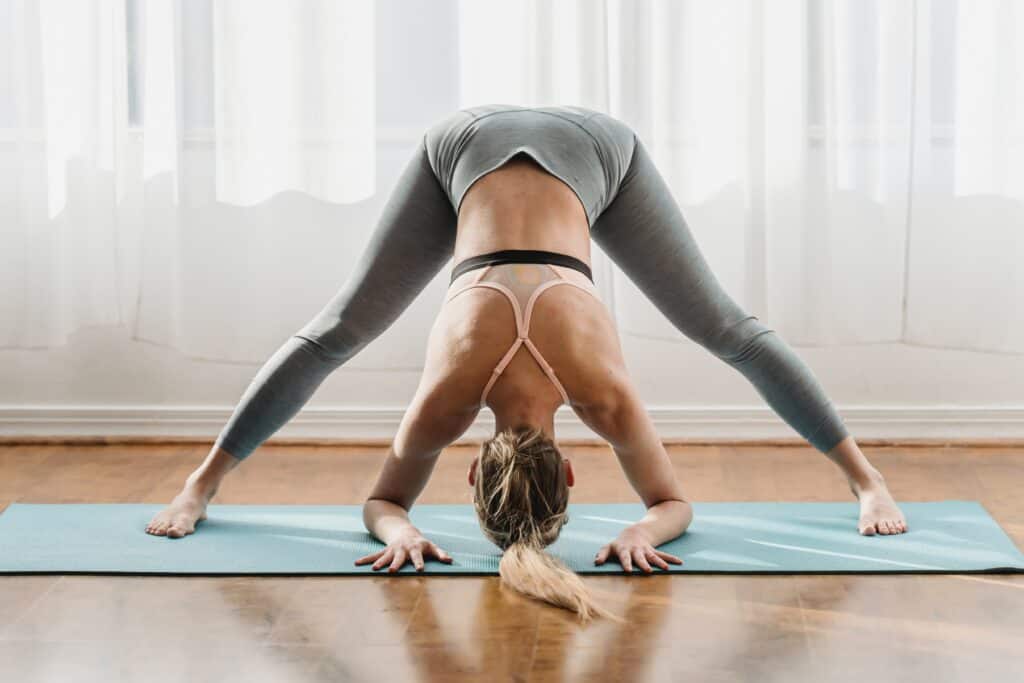 Proper Fit
What's the point of buying leggings when you will only end up squeezing or tugging your yoga pants as you wear them because they're ill-fitting to you? Leggings should always be able to support your body shape and fit you perfectly.
As you do your workouts and yoga sessions, you must make sure that your leggings will provide ultra comfort. This requires the leggings to have a perfect fit for you whether you're lean, tall, or petite.
Breathable Fabric
Lululemon Luon is known as one of the most special features of leggings from this brand. That being said, there are other various materials you must not forget to consider when you're buying new leggings. Among those are cotton, lycra, spandex, and other synthetic materials.
It is said that, although 100% cotton leggings could have that supreme soft and comfortable feel, it is better if you pick a blend of cotton and other synthetic materials. This is hugely because cotton is not as breathable, quick to dry, and odor-preventive as other synthetic ones. Pure cotton as a legging material is also mostly prone to fading.
If you want to have the feeling of the leggings being your second skin while also making sure it's breathable enough for you, pick wisely on the fabrics of your leggings. In this case, Lululemon leggings has definitely got your back.
Compression Panels
Want to really get the best of your leggings? Here's a tip for you that's related to finding the leggings that have the right fabrics. Find leggings that have compressions panels or are made with materials that are not too constricting of your movements.
These types of leggings will be fitted to you in a way that will not constrict too much of your blood flow when you're doing high-intensity workouts or movements. Leggings that otherwise do so are definitely not worth buying. They will only leave you uncomfortable and have the chance of blocking out your muscles that causes low blood pressure and impairment of blood circulation.
Plus, leggings with compression panels are also said to increase your agility and reduce muscle fatigue. This is absolutely beneficial, especially if you're more of an athlete or an active person who loves wearing leggings.
Right Length
Look into the measurements of the leggings first before proceeding to buy them. Consider first the right length and how it fits your legs.
If you're tall, you somehow have more options. You can choose leggings that are up to your ankle or those that are Capri-style.
On the other hand, if you're short, you have to consider the length more, You don't want to struggle with constantly folding your pants up or having to shorten them. Usually, it is highly recommended that petite or short women choose leggings that are up to the ankle and have designs or silhouette that elongates your look.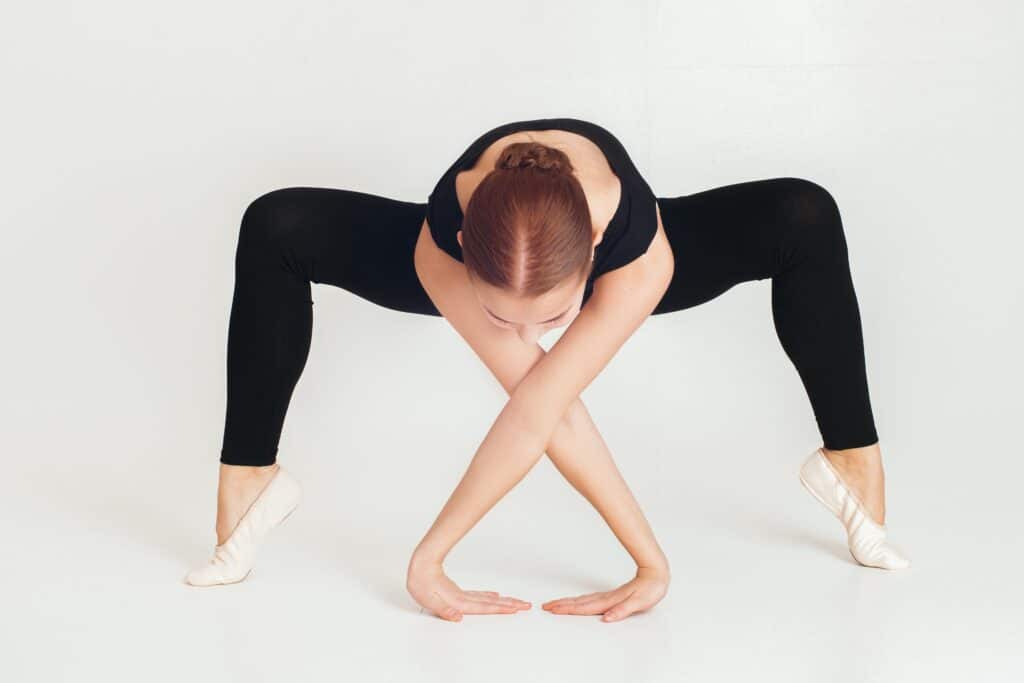 Moisture-Wicking Feature
As hinted before, other leggings are made of materials that absorb moisture and are not quick to dry. This usually causes embarrassing sweat marks and foul odors as you use your leggings throughout the day.
To avoid instances like this, be sure to check if the leggings have the moisture-wicking feature or are at least made of materials that are synthetic or shrink-resistant. This way, you'll be able to enjoy wearing your leggings wherever you please (especially on those HIIT workouts or sweaty yoga classes!) without worrying about keeping cool and dry.
High Waist
This is certainly optional for some. It still is highly recommended for those of you who are regularly using your leggings in your workouts or yoga classes with a lot of movement and bending.
High-waisted or high-rise leggings are favorites of many women. They definitely help to not expose your backside or even show off your undies (or worse, your tush) when you're in the middle of your toughest workout sessions. Mind you, those instances happen. Buying leggings with a high waist is surely a plus.
Additionally, it's great for helping to conceal any love handles or muffin top that you have.
Body Sculpting
Leggings should be able to mold to your body shape and give you a bit of a sexy look and feel. Besides the leggings giving you the right fit, they are worth investing in more if they are able to support and enhance your shape by lifting and tucking you in all the right places.
Key Pockets
Wearing leggings itself is comfortable already. But why not go even further and be more comfortable without bringing your bag to the gym or to the studio! This is definitely on the optional side of leggings features. If that's something you think you need, find one with hidden key pockets.
These types of leggings have hidden pockets. Make sure they're discreet enough. You can store your keys and a bill or two for when you unexpectedly need to buy something after your workout session. For this, it is better and more comfortable if you pick the leggings with pockets that are not blocking or rubbing on your skin or your waistband.
Seamless Details
Last but not the least, do an initial check of the leggings or check reviews that say they are not causing any chafing on your skin. Leggings with seamless details will feel like second skin because of the smoothness of the overall material. This will help you wear your leggings without breaking a sweat when it comes to being irritated by its tightness, stitches, or zips.
Generally, leggings with the feature also help flatter and mold into your body shape for a slimmer and sexier look. 
Who are Lululemon Leggings Meant For?
Lululemon leggings are so versatile that anyone out there can surely find their size and fit to be able to wear them confidently and comfortably. Yogis, gym trainers, and dancers all love wearing these high-quality leggings. Needless to say, you don't need to be in those professions just to wear and slay the leggings trend.
To be more specific, these leggings are perfect for you if you're a woman who needs an activewear piece that gives you ultra comfort, shape, and durability. You can wear these during workouts, yoga classes, or marathons. They also can be worn when heading to work, buying groceries, or afternoon chill hangout with friends. The versatility, comfort, and lift of these leggings will surely not fail you.
HOW TO CARE FOR YOUR LULULEMON | Tips and Tricks on How To Make Your Lululemon Last from an Employee
Frequently Asked Questions
Do Lululemon Leggings Have Tags?
Lululemon leggings have label tags that are mostly attached to the left side as a piece of clothing. The tag contains information such as style number and other essential details that you might need to know about the lululemon legging.
In addition, there is a rip tag that is removable after purchase.
How Do You Differentiate Between Original and Fake Lululemon Leggings?
You can differentiate between the original and fake lululemon leggings by checking the placement of the label tag.
Generally, there should be an untapered lululemon logo, and the name lululemon should be well-spelled and capitalized on the rip tag. An original lululemon legging also has a high-quality and thick texture.
Do All the Lululemon Leggings Have Size Dots?
Not all Lululemon leggings have size dots. Most of the newer lululemon styles, such as the Wunder Under Yoga Pant and most lululemon flat waistband-style pants, come with a size dot that indicates the size of the leggings.
However, older lululemon styles might lack the size dots.
Conclusion
There's little difference to Lululemon leggings as most of them possess the same high quality and sturdy structure. Note the little nuances that make each one unique to find the ones that fit your preference the best. Regardless of choice, these Lululemon leggings are sure to make the decision to workout or at least practice yoga easier to choose.