If you buy something through a link in our posts, we may get a small share of the sale.
In the ranking of the most comfortable leggings, the cotton variety almost always lands at the top. We love how technology has changed the game. It helps that brands such as Lululemon put their unique touch on these leggings over the years. Amidst all the oversaturated cotton legging market, we've found the best cotton leggings worth your attention.
Top Cotton Leggings Reviews
With every cotton legging promising comfort and style, it's usually a hit or miss with most. It's either just one or the other, never the two in the same garment. It's getting harder and harder to pick out which has the highest quality.
These are the best picks in the cotton category that can prove durability and provide some extra appealing features. They stand out for a basic cotton legging that you might want to choose over the nylon or polyester alternatives usually seen in ​tight-fitting yoga pants.
Brand
Best Overall
Lyssé Women's Cotton-Blend Capri Legging
Best for the Money
AEKO Women's High Waist Leggings
Best Cheap Pick
EttelLut Basic Leggings
Product
Features
Hi-waist and soft stretch lining
Material
86% Cotton, 14% Spandex; Lining: 86% Polyester, 14% Spandex
60% Cotton, 35% Polyester, 5% Spandex
92% Cotton and 8% Spandex
Best Overall
Brand
Lyssé Women's Cotton-Blend Capri Legging
Product
Features
Hi-waist and soft stretch lining
Material
86% Cotton, 14% Spandex; Lining: 86% Polyester, 14% Spandex
Best for the Money
Brand
AEKO Women's High Waist Leggings
Product
Material
60% Cotton, 35% Polyester, 5% Spandex
Best Cheap Pick
Product
Material
92% Cotton and 8% Spandex
Best Overall Cotton Leggings: Lyssé Cotton-Blend Capri Legging
Lyssé's "Fabric First" motto is what makes their Cotton-Blend Capri Legging so special. Its custom cotton-blend fabric is simultaneously worked with excellent tailoring to make it feel soft with a sleek silhouette. No matter what shape or size you have, it's designed and constructed to flatter.
Their 5-inch interior waistband is awaiting patent for its smoothening function that thins out your waist all around like some top notch compression leggings on the market. These leggings are particularly stitched with LysséFit soft stretch lining that fits various women. It's also cut short in a capri style — a bold design in leggings — for a weekender vibe.
Sale
Best Cotton Leggings for the Money: AEKO Thick Yoga Soft Cotton Blend High Waist
AEKO Women's Thick Yoga Soft Cotton Blend High Waist Workout Leggings is made with the brand's premium fabric blend of cotton, polyester, and spandex. Boasting of the highest quality, they're meant to remove moisture without showing unappealing sweat stains. It's thick enough to provide you full coverage while hiding excessive sweating, even in hot yoga.
The leggings are suitable for tall women with its lengthy high-rise waistband and ankle-length end. It's streamlined to look the best on women, especially those with active lifestyles who spend day after day in leggings.
AEKO Women's Thick Yoga Soft Cotton Blend High...
SIZING: Small/Medium will fit U.S sizes 0-4 and Large/X-Large will fit U.S sizes 6-10 and PLUS will...
AEKO: Women's Yoga Pants for women are made from the highest quality fabrics and designed to remove...
SUPPORT: Designed to contour to your body using our 4-way stretch fabric, these are perfect for...
Best Cheap Cotton Leggings: EttelLut Cotton Spandex Leggings
EttelLut Cotton Spandex Basic Leggings is stronger than you think. It's designed to hold itself up amid your endless and frequent cycles of wear, wash, and repeat. For a cheap ​legging alternative, it's tested to last in your gym outfit rotation with an impressive cotton-spandex blend.
Cheap cotton leggings is not the best combination of words. They paint a picture of sloppy, see-through, and overall poor quality. The EttelLut leggings, however, is neither of those. Sturdy fabric blend combined with fashionable length and supportive fit makes it versatile in various outfit opportunities.
EttelLut Cotton Spandex Basic Knit Jersey Regular...
Fits Any Sizes. These Cotton Spandex Basic Leggings come in the sizes of S, M, L, XL, XXL, and XXXL....
Comes In Different Colors. It does not matter whether you are after a specific color because these...
Made From High Quality Materials. These leggings are a good fit for a workout because our soft...
Best Thermal Cotton Leggings: HUE Temp Control Cotton Leggings
Considered a part of Hue's denim legging variety, the Temp Control Cotton Leggings is beyond an inner layer under winter clothes. It could be a standalone skinny pant of its own during seasonal transition periods for its warming function, courtesy of its smart temp technology, keeping optimal temperature for your legs.
Still a thermal garment, it's a secret to achieving IG-worthy OOTDs in the dead of winter. It allows you to survive in low temperatures even with as minimal layers as you can endure. It's an easy pull-on legging with the ability to streamline your outfits. Simply put, it's a basic wardrobe must-have.
Best Plus Size Cotton Leggings: Zerdocean Plus Size 100% Cotton Leggings
Lined with soft fleece and embedded with thermal functionality, the Zerdocean Plus Size 100% Cotton Full Length Leggings is the perfect heavyweight yet comfortable leggings for plus size women. It can actually cover you up, keep you warm, and last for years.
Because these are 100% cotton and are prone to shrinking, it's recommended that you hand wash them and let them air dry. The sizes range from 1X Plus – 4X Plus and have an elastic waistband for additional comfort.
What Makes Good Cotton Leggings
When buying cotton leggings, there are some key features to look out for. Aside from comfort, which is a common factor in choosing cotton, there are other features that make sure you get the right fit and look that meets your needs.
Here, we'll explain other important aspects you should consider and how they contribute to the overall construction of cotton leggings.
Stretch Fabric
If you don't know, cotton has very little stretch. For a pair of tight leggings to be stretchy enough to move around in, they need some sort of elastane added into the material. A small percentage of elastane is just enough to add flexibility to a pair of cotton leggings.
Look for terms such as spandex, Lycra or elastane blended in the fabric. For a tight comfortable fit, cotton leggings should have some amount of stretch.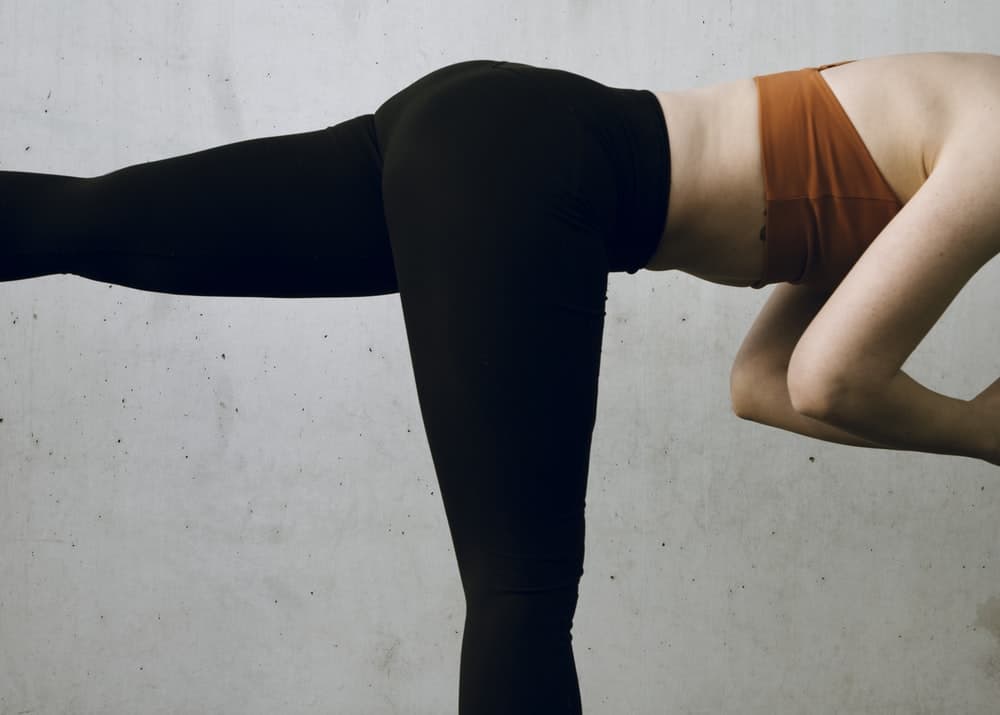 Tummy Control Waist Band
This is probably one of the most sought after characteristic in any pair of leggings, regardless of the fabric it's made from. A tummy control waistband can enhance your figure by slimming your waist which allows your butt and hips to appear larger.
Tummy control waistbands are usually thicker and tighter than the rest of the leggings and use strong compression fabrics to tuck in extra belly weight either on the sides or the middle of your midsection. Look for higher waistbands if you want to cover more of your stomach or shorter ones to enhance curves.
Moisture Wicking Material
Cotton is famous for its high absorbency and its anti-moisture wicking properties. However, cotton actually absorbs water instead of wicking it away, so when you're exercising, your clothes become extremely saturated and take a long time to dry.
For a pair of moisture-wicking cotton leggings, look instead for ones that include polyester or similar fabrics that will wick away moisture instead of absorbing it. You can easily test a pair of cotton leggings by putting a few drops of water on it. The water should roll down the fabric instead of being absorbed into it. This is a sure sign that the material is moisture-wicking.
Breathable Material
Cotton, alone, is a breathable material that can allow some airflow to come in contact with your skin to prevent excess sweating. Additionally, a few other design features can also contribute to the breathability of a pair of cotton leggings.
Cutouts, mesh details and Capri style leggings are all important features for breathable cotton leggings. These will allow much more air to flow through the leggings to prevent you from feeling uncomfortably hot!
Streamlined Seams
For ultra comfort, look for streamlined seams in a pair of cotton leggings. This means that the seams will be flat instead of protruding on the inside of the lining. Protruding seams can be irritating, especially when working out or moving a lot.
A flat seam, or streamlined seam, can add to the comfort of cotton leggings, as well as give it a touch of style. Some streamlined seams are visibly sewn on the outer fabric which allows it to be seen. Some styles use the same color thread to match the leggings, while others use a different color to add style and versatility.
Washability
Because cotton fabric is prone to shrinkage, washing cotton leggings in the washer can be a problem. If this is something you're trying to avoid, look for blended cotton leggings. Cotton leggings that include polyester or elastane won't shrink as easily as 100% cotton.
If you're still worried about your cotton leggings shrinking in the washer, you can hand wash them and let them air dry or wash them in cold water and avoid using the dryer.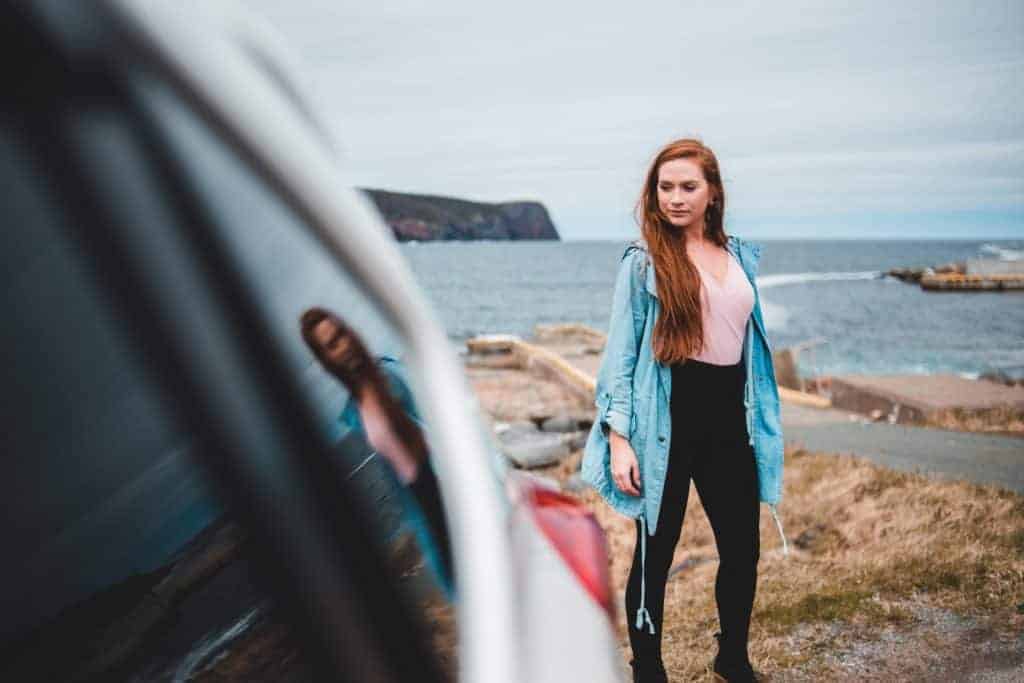 Non Transparency
Cotton is typically thick enough to prevent leggings from being see-through, however, sometimes when mixed with other materials, it can become transparent. This, along with a light-colored pair of leggings can allow underwear to become visible. However, with extended movements, even dark pairs of leggings can show off and attract any "unwanted attention".
To avoid this, look for fleece-lined cotton leggings or a pair with a high percentage of cotton. It also helps to get your exact size or a size larger to prevent transparency when the fabric is stretched.
Crotch Gusset
A crotch gusset is important in any pair of pants you wear; from denim to tights. However, a lot of times, manufacturers don't add a gusset to their leggings. This is because leggings are made to fit stretchy, so they think a crotch gusset isn't necessary. This is wrong!
In case you aren't familiar with the term, a crotch gusset is a diamond-shaped piece of fabric that's sewn on the crotch area to allow a better and more comfortable fit. The gusset prevents the leggings from riding up in the front and gives you more fabric in the back.
Cotton leggings without a gusset will have you constantly pulling up your pants from the back due to lack of space for your butt.
Conclusion
If before we suffered to dress nicely, today no one has time nor patience to endure extravagant yet uncomfortable clothes. These cotton leggings balance out enough amount of style into our go-to loungewear, making them appropriate and good-looking for almost every work function or leisurely occasion. No more compromising comfort for fashion.