As an Amazon Associate we earn from qualifying purchases.
We've been told with a minimalist wardrobe, women have less chances of not having anything to wear. Sounds like the opposite of reality? Well don't knock it until you've tried it!
Creating a minimalist wardrobe makes your closet have more sense, aesthetic-wise. Not to mention your whole life feels put-together!
7 Ideas for Creating a Minimalist Wardrobe
You deserve a pat for overcoming your "treat yo'self!" mentality. Minimizing your closet is actually a better way of treating yourself. These 7 ways of doing it kills that guilt over buying an expensive shirt that can last you years.
1. Purge Your Closet
As you Marie Kondo your entire closet, have three boxes ready for pieces that don't spark joy. One is for donating, another for swapping with friends, and a third for resell.
[mv_video doNotAutoplayNorOptimizePlacement="false" doNotOptimizePlacement="false" jsonLd="true" key="pecbwl1spih5z9d9srz2″ sticky="false" thumbnail="https://mediavine-res.cloudinary.com/video/upload/pecbwl1spih5z9d9srz2.jpg" title="15 Outfit Ideas to Wear With Leggings" volume="70″]
This is a more productive, less wasteful and even money-smart way of letting go of clothes that no longer serve you. Only then can you start creating a minimalist wardrobe.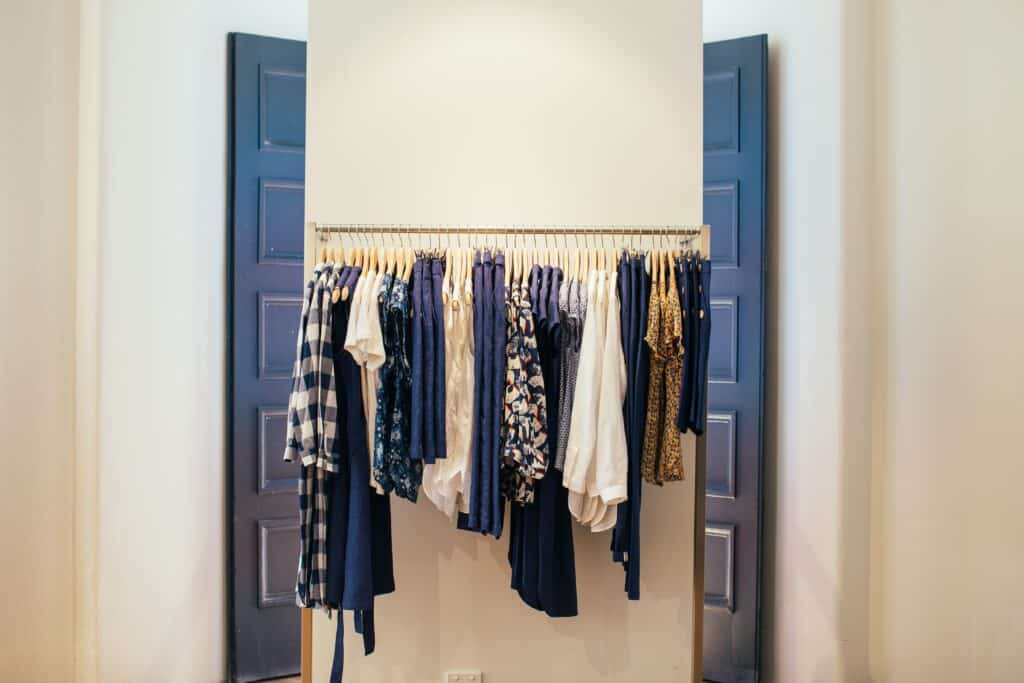 2. Get the Basics Down
This might sound absurd, but splurge on basics! Spending $50 on that white tee might seem like a lot at first, but get back to us in 3 years when that same shirt is still in your weekly rotation. (This includes all your bra basics for ​different kinds of​ outfits.)
Nevermind that shopping for basics such as bras and panties for women and boxers and briefs for men doesn't get our hearts racing. It's better than the frustration of dressing up and realizing you don't have the essential wardrobe pieces for minimalist living. Besides, washing your bras and underwear more often should already be a part of the process should you consider minimalism.
3. Build Out a Capsule Wardrobe
A capsule wardrobe is loosely defined as a "collection of a few essential items of clothing". Commit to a specific personal rule for a capsule wardrobe of roughly 50 articles of clothing.
Each season, the goal is to change out the clothes in your closet so they are current to the new season. As spring shifts to summer, add your favorite sexy brazilian bikinis into the rotation. As summer transitions to fall, replace some of your shorts for cozy, soft leggings.
There are also some clothes that you might keep year round in your wardrobe. For example, items like dark wash jeans and bralettes can work well in any season.
4. Get Inspired From Fashion Influencers
If you're afraid of being labeled an outfit repeater, take it as a challenge to style your clothes better. There are numerous outfits you can create with just a few basic articles of clothing!
Take inspiration from Pinterest or your favorite fashion bloggers to find various ways to style one piece multiple ways!
5. Schedule Your Shopping
If you see something you like, don't buy it and let a few days pass to see how you feel about it. That nagging feeling is how you know you really want it.
Not buying immediately could also mean saving up by not buying full price. If you decide you really want something, find out when the next sale will run. Schedule your purchases according to that and not when money comes in your bank account.
6. Develop Your Personal Style
Internalize what is your fashion style. Take a good look at your closet and figure out the dominant theme:
​Sporty/athletic

​Girly chic

​Bohemian

Edgy

Elegant and refined (almost formal)

Business casual

Boyish

Artistic hippie
Sync this to every category of clothes like work wear, active wear or athleisure, even sleepwear if you must. "I don't have anything to wear" are words you'll never say again.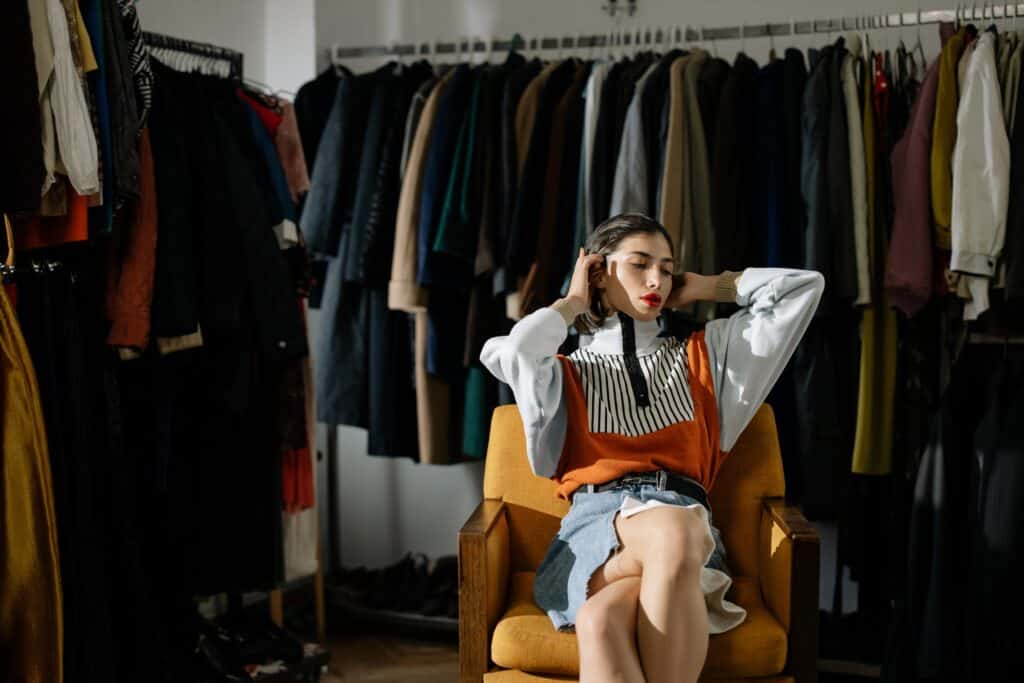 7. Create a Daily Uniform
Write down the color themes, types of clothes, and shoes involved in your daily outfits. Be specific especially with the second one so you know possible variations. Now there's one less decision you have to make everyday.
Conclusion
A minimal wardrobe goes by the slow fashion ethos. More than cutting down your cost-per-wear in expensive albeit sturdy pieces, you stop being in the business of acquiring clothes as if produce to be consumed within 48 hours.