As an Amazon Associate we earn from qualifying purchases.
Many own and love to wear leggings since they are comfortable and versatile. Moreover, they are available in different lengths to cater to my various styling needs. This article focuses on the shorter variety of these fitted bottoms, as they can be slightly tricky to style and carry.
So, what to wear with short leggings? Let's find out!
What to Wear With Short Leggings
Short leggings, also called Capri or cropped leggings, offer enhanced flexibility and ultra-comfort. They are most often worn casually when you want something simple and functional. While they are fundamentally gym wear, you can style them to create preppy outfits!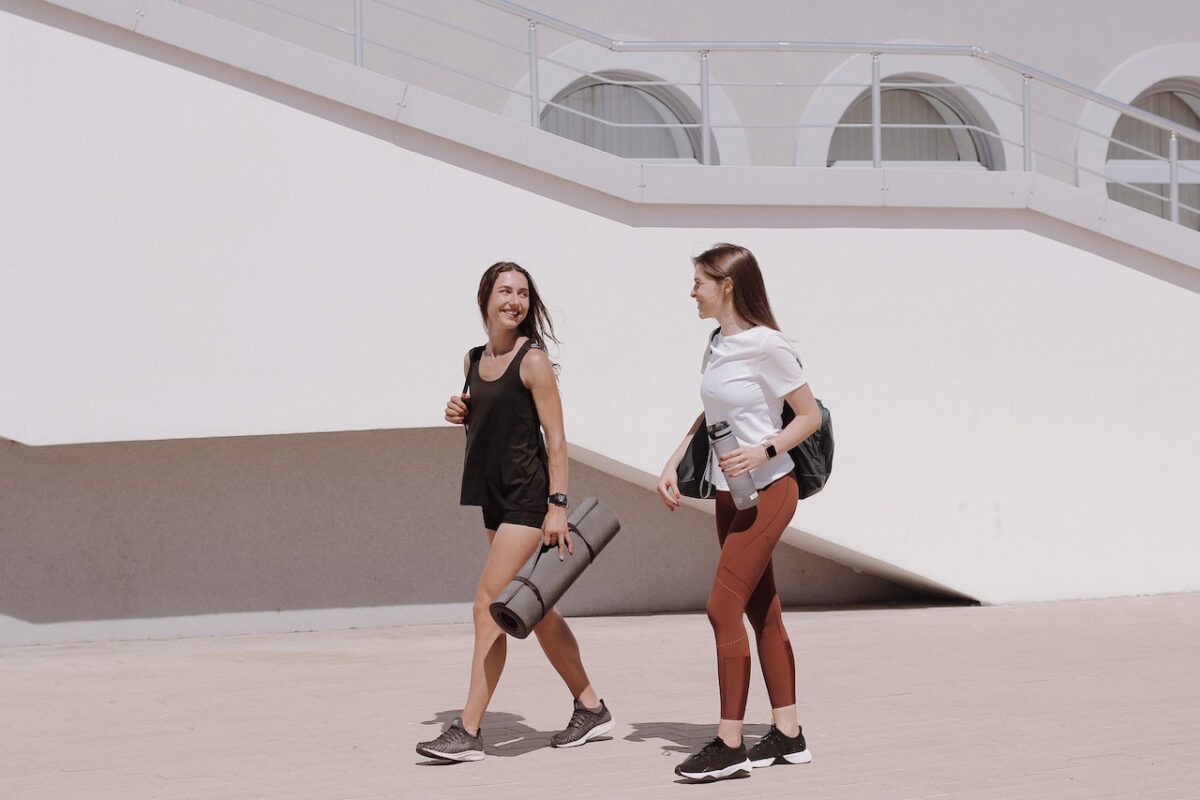 Here is what you can wear with them.
Tee and Denim Jacket
Attires with short leggings are basic and minimalist. However, you can always add layers to build a more trendy look. A denim jacket is one such article that elevates the look of almost every piece of clothing, including the unassuming capris. It is also wardrobe stable, so this look is easy to create.
Opt for a light wash jean jacket, of the oversized variety and a basic white tee, with or without a small print on the front
For a sharp contrast, pair them with black leggings
All you need are some white sneakers and sunnies to complete your cool and casual look
Oversized Hoodie
One of the easiest ways to style short leggings that require minimal effort is by pairing them with an oversized hoodie. While hoodies have long been cherished as loungewear, lately, they have become an integral part of modern-day street style. Hence, it is no surprise that I have a stack of hoodies in my closet.
Besides being a fashion mainstay, oversized hoodies are also incredibly cozy, so you get the best of both worlds. To notch up your fashion game, round off the look with a pair of cool kicks with a flashy design, put your hair up in a top bun, and wear some extra-large sunglasses.
Blue Chambrey Shirt
A blue chambray shirt and black short leggings translate into a relaxed look that can be carried as is to see you through a day of chores and lunch with friends. For an everyday outfit, the combination works perfectly. You can also add a white t-shirt under your shirt and leave the buttons open.
Moreover, you can rarely go wrong with a blue and brown combo. Thus, put on a pair of brown ankle boots. Ideally, your leggings should be long enough to have just an inch of bare skin between the boots and the bottoms. If the leggings are shorter, swap the boots with brown flats.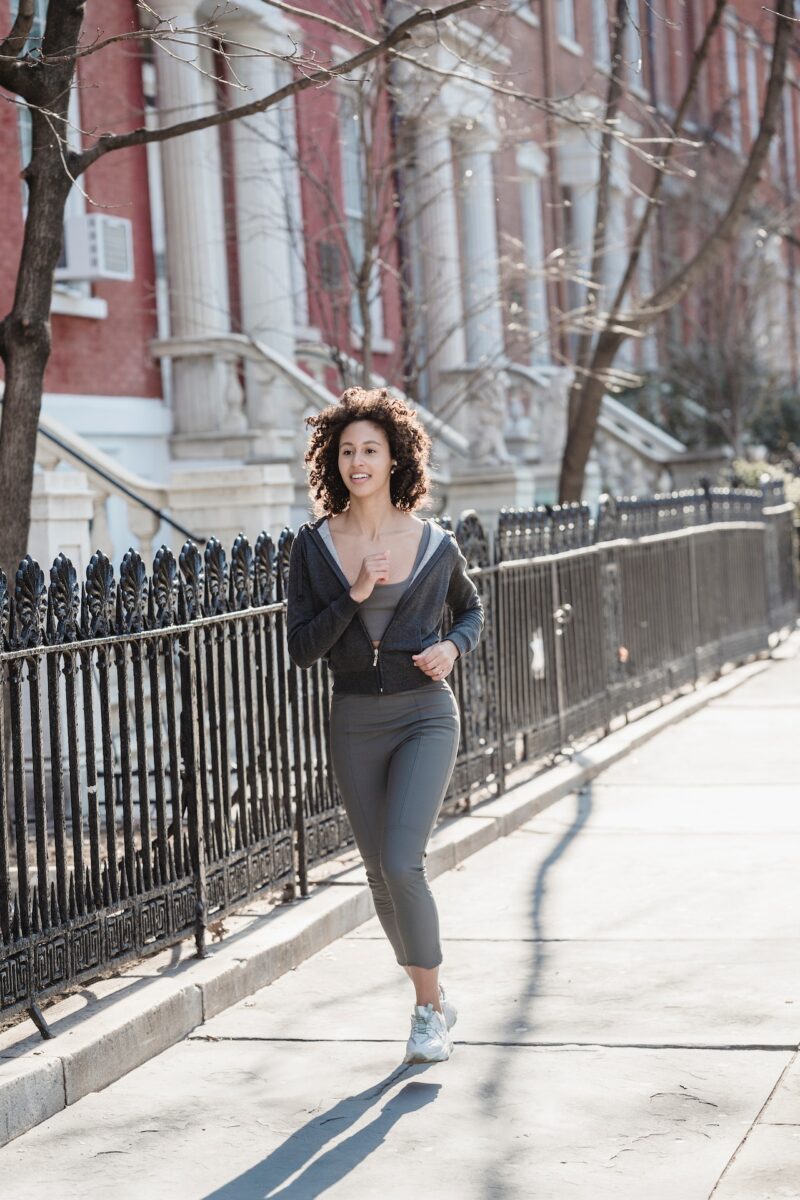 Long Hooded Cardigan and White Tee
White tee and black leggings form the basis of numerous outfits as they emulate a blank canvas for your stylish layers, such as the long cardigan. While you can wear any long cardigan over your tee and tights to achieve a trendy look, I suggest one with a hood to keep things interesting.
Since your top and bottom are plain, use the opportunity to flaunt your flashiest cardigans in bold prints or vibrant colors. You can add a pair of strappy, flat sandals or plimsolls, according to your preference. Complete the ensemble with a broad-strap crossbody bag.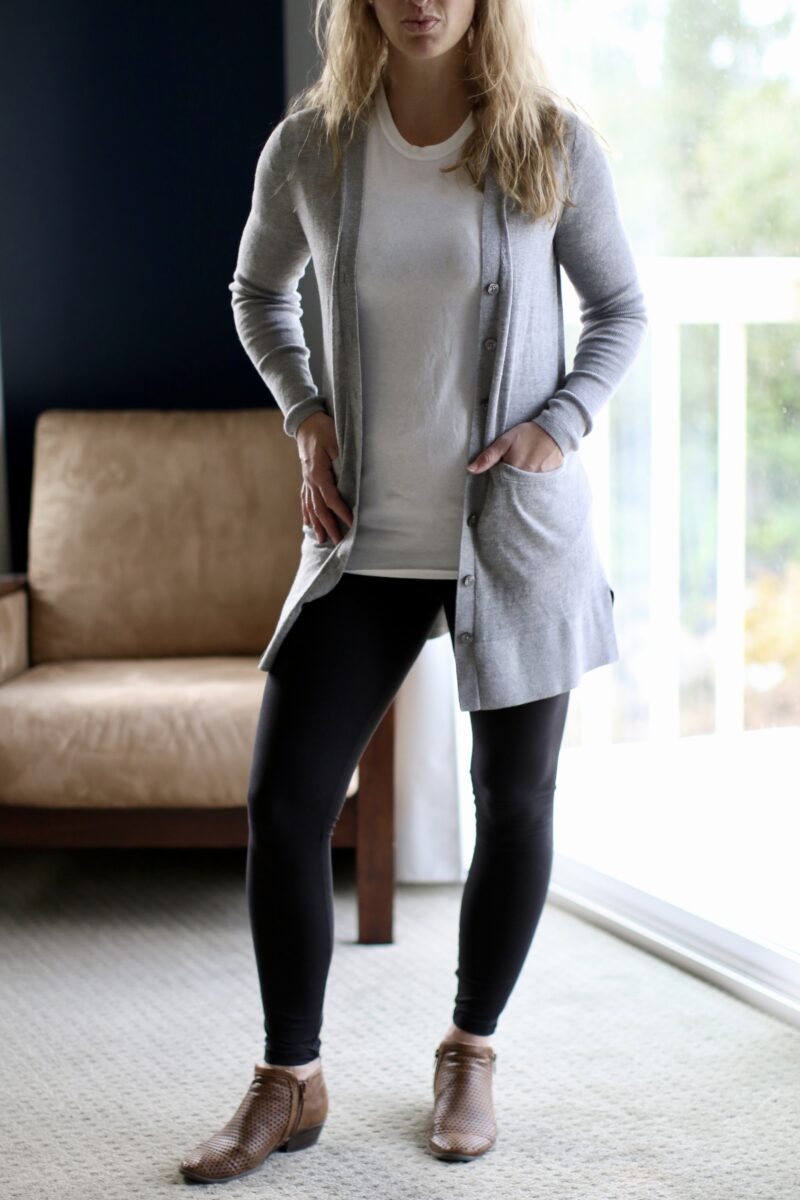 Crop Top and Front Open Hoodie
A crop top and Capri leggings are favorite gym wear for many of us. The tight-fitting workout clothes make your body feel more compact and supported. Moreover, the right attire while working out prevents accidents and keeps you focused on delivering the best performance.
Once you are done working out, the first thought is to head home and take a shower. However, if you have to make an unavoidable pit stop on the way, throw on a zip-up hoodie and a baseball cap. This way, you can easily transform your gym clothes into an appropriate, laid-back look that is effortlessly cool.
Peplum Top
A peplum top is best worn during the hotter months when the distinct style of the shirt is not hidden under a bulky jacket or coat. Moreover, since there is already a lot going on with the top, you want to ideally pair it with something simple and understated, like a pair of leggings.
In fact, the combination of a pretty peplum top and cropped leggings is a great option for balmy summer days. You can wear the trusty white sneaker or a pair of flats for shoes. Finish your ensemble with a statement-making handbag and, of course, sunglasses.
Striped Shirt Dress
Vertical stripes are very flattering as they make you look taller and leaner. The length of the shirt dress further makes your silhouette appear toner. While the shirt dress looks impeccable on its own, sometimes you need a little coverage on your legs without overpowering or taking the focus away from the dress.
In that case, you can wear short leggings of three-quarter length are a firm favorite under your dress. The outfit deviates from the usual, relaxed looks I have discussed so far. To further add an oomph factor to your look, put on a pair of strappy heels or black ankle-length leather boots.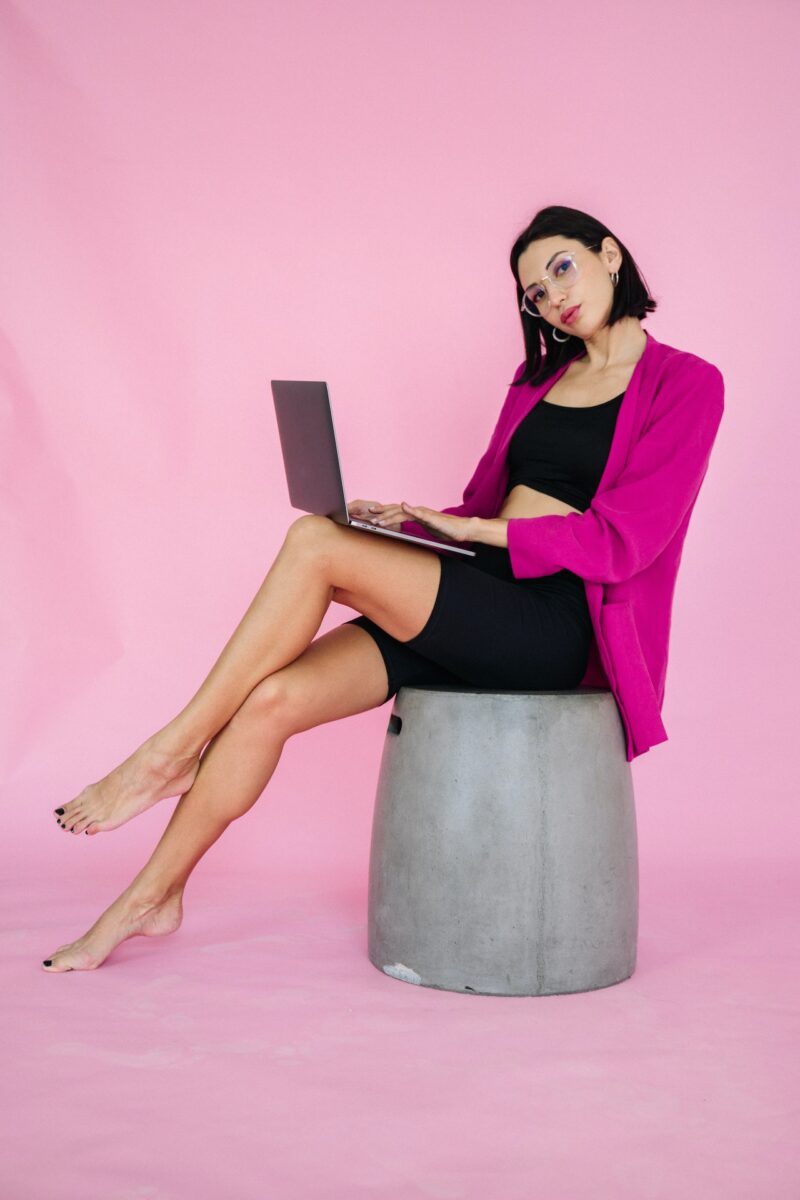 Tee and Sleeveless Puffer Jacket
The sleeveless jacket, or simply a puffer vest, is another cozy closet staple revived as a stylish winter trend. It was routinely styled with plaid button-downs or crewneck knits for a preppy look. Fortunately, more and more fashion enthusiasts are wearing the vest over full sleeves t-shirts and roll-neck sweaters.
This means that you can now combine the vest and tee with the cropped leggings for an informal yet chic look. You can wear either a cropped or a midi-length puffer since the former is ultra-trendy and the latter is dressier. Wear a beanie and ankle boots to keep the fall vibe going.
Printed Tunic
A printed tunic is a summer wardrobe must-have that makes a bold statement. Depending on your mood, you can choose one with a riot of colors or a muted pattern. While a bright tunic looks better with white leggings, the subtle ones pair well with black leggings for a more sophisticated look.
If you want to transition the attire for a slightly chilly season, keep a leather jacket at hand or drape it around your shoulders to provide warmth and style. Complement your leather jacket with matching boots or wear platform heels if you want more summer-appropriate attire.
Oversized Sweater and Scarf
An oversized sweater is the epitome of fall fashion. It's something that Millenials and Gen Z will never get fed up with. It is comfortable, classy, and cozy. It is also extremely versatile, so it offers you endless styling opportunities. One of the simplest ones is to wear a pair of short leggings, which end just below your mid-calf, and add a chunky scarf on top.
While the ensemble works even without the scarf, wearing one adds another dimension to your look and boosts your confidence. You can also wear a black sweater and leggings to make a favorite scarf the focal point of the getup. Finally, you can either wear boots for a more polished look or sneakers for a more laid-back vibe.
How to wear leggings + how to find good quality ones ǀ Justine Leconte
Conclusion
The rise in the popularity of the previously humble leggings entails that you can wear any type of these leggings and still serve the most on-fleek looks. While the short ones are most suited for easy-going, unpretentious looks, you can still style them into snazzy outfits to serve some major fashion inspiration for your peers.