As an Amazon Associate we earn from qualifying purchases.
Are you looking for fresh summer outfit ideas now that the temperatures are getting warmer? Leggings can be your trusty friend for every effortlessly cool outfit. We're listing leggings outfit ideas for summer to keep you looking stylish yet comfortable for the hot weather.
Leggings Outfit Ideas for Summer
When styling leggings for summer, you can pair them with casual, breezy, sleeveless, bikini, or workout tops. A cover-up and summer dress also suit leggings, providing more coverage while keeping it casual and light.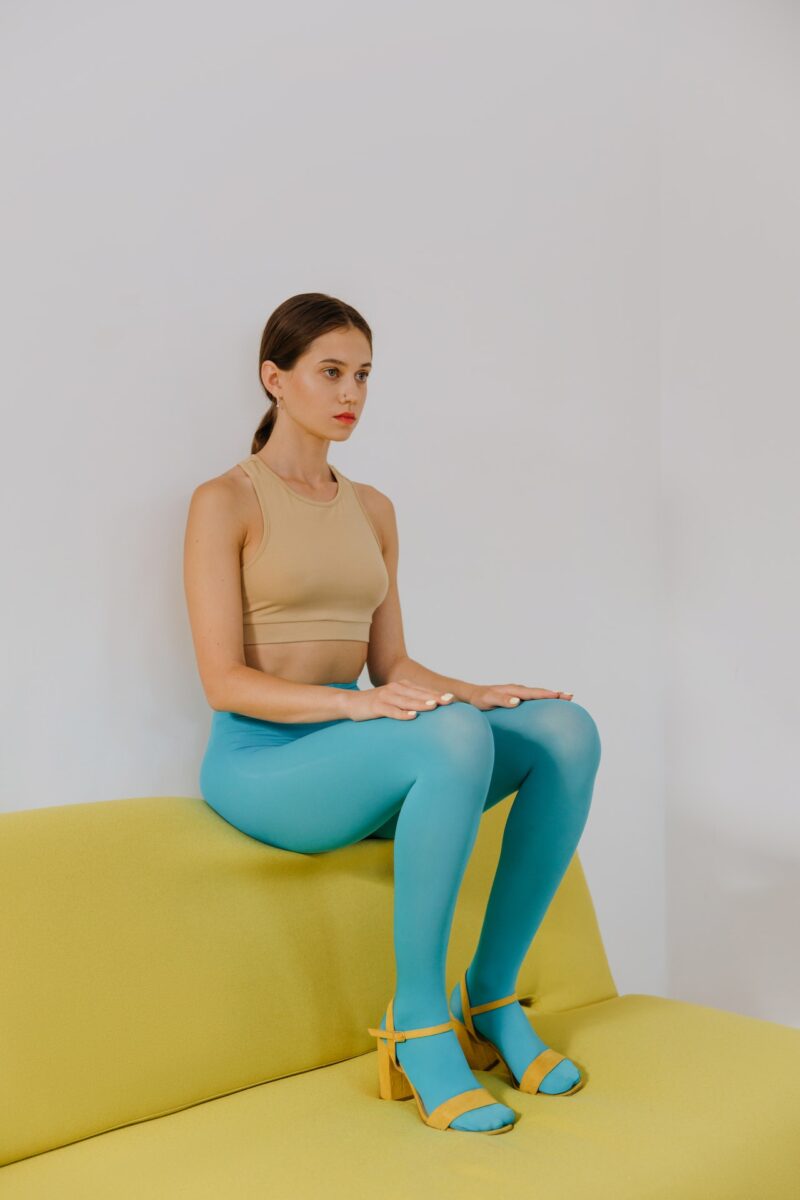 While it can be tempting to show as much skin as possible during the hot days, this means your wardrobe may look repetitive. These ideas for summer outfits with leggings will give you a fashionable wardrobe throughout the season.
Leggings With Casual Tops
Leggings are the perfect clothing for casual wear to beat the heat during summer. You can wear most tops, then knot them at the waist or half-tuck them in.
This styling usually goes well with summer sandals, sneakers, and accessories. Whether for a quick walk in the park or shopping mall, you can have fun, carefree summer outfits with leggings and casual tops.
Light-colored leggings with a ribbed knit top: If you prefer light-colored leggings, you can elevate the look by pairing them with ribbed knit tops and minimalist heels.
Dark-colored leggings with an off-shoulder top: Pair dark-colored leggings with an off-shoulder top for a relaxed and casual look. Brightly-colored sneakers and accessories will add more texture to the outfit.
Printed Leggings with short tops: Color blocking in fashion lets you wear multiple pieces of solid-colored clothing in one outfit. You can choose leggings with a solid, bold color or striking patterns to pair with a short top that has a complementary color.
Black leggings with white shirt: Stick to black leggings if vibrant patterns or colors are not your cup of tea. Black gives a solid base to let your white shirt stand out.
Black leggings with an oversized graphic shirt: Black leggings also let you experiment with oversized graphic shirts. You can finish the look with comfortable sneakers and a belt bag.
Capri Leggings With a Summer Dress
A summer dress is a hot weather staple because of its lightweight and airy design. However, there are days when a summer dress could look too plain, or you want to use something other than some of your tops. With capri leggings, you can wear a sexy summer dress instead of tops. 
Great examples include dresses with floral prints, bold patterns, or sexy side cutouts. Neutral-colored leggings go well with printed tops because they won't get attention away from your clothing.
Peep-toe heels, wedges, short-heeled sandals, and ballet flats best suit slightly cropped leggings. This is a good hack when you want to show off more skin, yet your summer dresses are too sheer to cover the thighs.
Capri Leggings With Breezy Tops
Capri leggings are perfect for the summer because they won't put much weight and heat on your thighs and legs. The cropped length and breathable fabric encourage airflow for hotter days without sacrificing coverage for skin protection.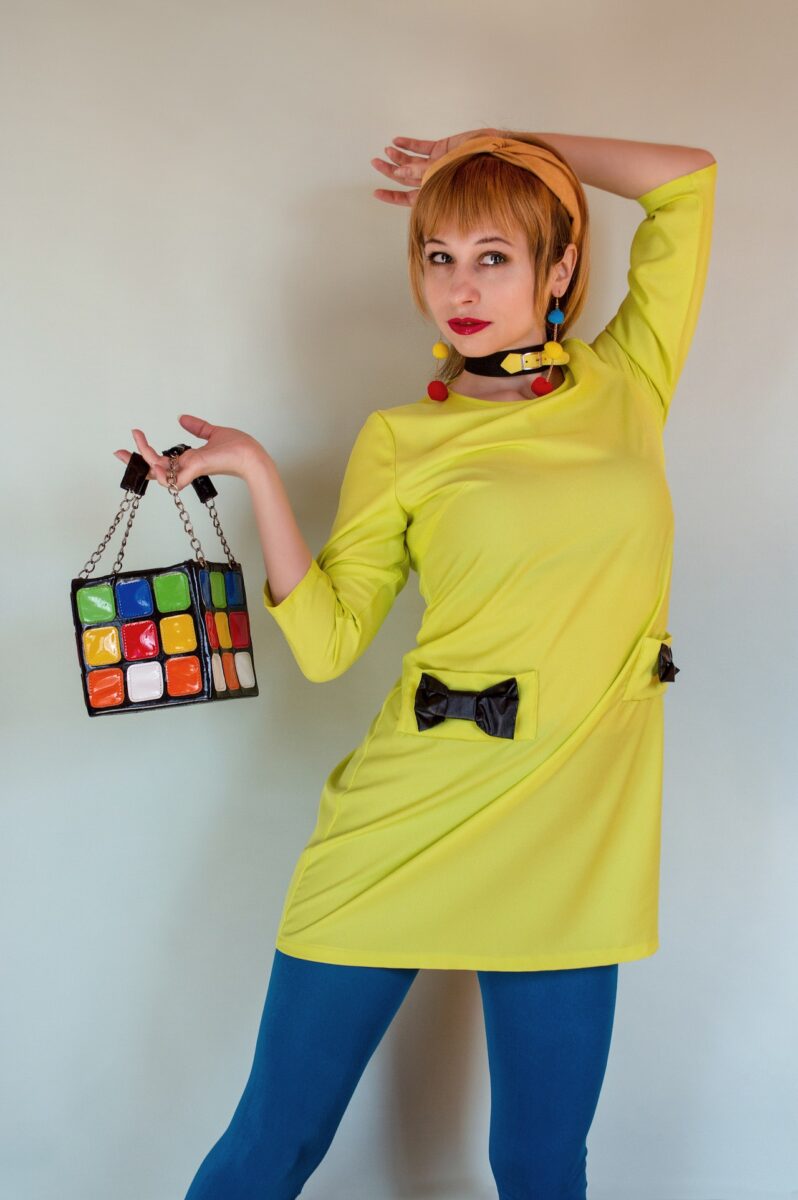 You can make capri leggings look more summery by pairing them with breezy types that come down past the waist.
Light-colored capri leggings with an oversized shirt: A classic oversized shirt with white low-top sneakers is the ultimate relaxing casual summer outfit.
Dark-colored capri leggings with an oversized button-down shirt: Suppose you need to do some errands, yet you want to avoid wearing formal clothes in this heat. You can find the balance by pairing capri leggings with an oversized button-down shirt and chic-heeled sandals.
Black capri leggings with puff-sleeve blouse: Perhaps you need a more dressed-up look for brunches or late-night hangouts. You can have an effortless warm-weather look by wearing capri leggings, a puff-sleeve blouse, and peep-toe sandals.
White capri leggings and chiffon tunic: This casual outfit adds a soft texture to the tightness of the leggings. You can finish the look with black leather thong sandals.
Light-colored leggings with a sexy summer top: Pair mid-waist leggings with a wrap-tie crop top or deep V-neck blouse to show off your midsection.
Leggings With a Bikini Top
You must wear something that feels light even when wet if you'll be spending a lot of time on the water. Some ladies may find underwear or shorts too revealing when swimming. A pair of leggings can provide you with more coverage.
It's a good thing that most leggings come with moisture-wicking fabric. This feature makes them suitable to pair with different bikini tops, such as bandeau bras, halter bralettes, or tankinis.
Leggings With Activewear
According to researchers, enclothed cognition happens when you undergo mental changes due to particular clothes you wear. This is because of a symbolic meaning that you associate with certain clothing. For instance, you're more likely to be active and work out when you use activewear.
Leggings can be a staple in your wardrobe, especially for summer activities such as yoga, cycling, or dancing.
Brightly-colored leggings with a sleeveless top: Make your workout clothes cool and fun for the summer by pairing brightly-colored leggings with a plain sleeveless top and sports bra. You can finish off low-top sneakers and a hat.
Dark-colored leggings with a bralette: Wearing a bralette and leggings gives a chic summer outfit. You can add a cover-up, a tank top, or a hoodie if you need more coverage.
High-waisted leggings with crop tops: Tied-up tanks and crop tops pair well with high-waisted leggings. This combination makes it convenient to move even during hot days.
Leggings With a Sleeveless Top and Coat
Do you need a dress-down work outfit or something less casual for a weekend meetup? Consider pairing your leggings with a sleeveless button-down and coat for a chic yet modern-looking summer outfit.
You can highlight your full-length leggings using closed-toe heels, sneakers, or thigh-high boots.
Leggings With a Cover-up
You can still feel some chilly air during summer, especially at night. While leggings can keep you warm in the evening, you'll also need something to keep your upper body warm. Whether you pair leggings with casual, breezy, or workout tops, you can generally add an accent to the outfits by wearing cover-ups.
Denim jackets, hoodies, and kimono tops give you an extra layer of protection, whether the sun is up or not, without making you feel too sweaty. This also makes your casual outfit transition easily for a summer evening when you need more coverage.
If your top is too short to cover your backside, you can tie a jacket or button-down shirt around your waist for a more laid-back vibe.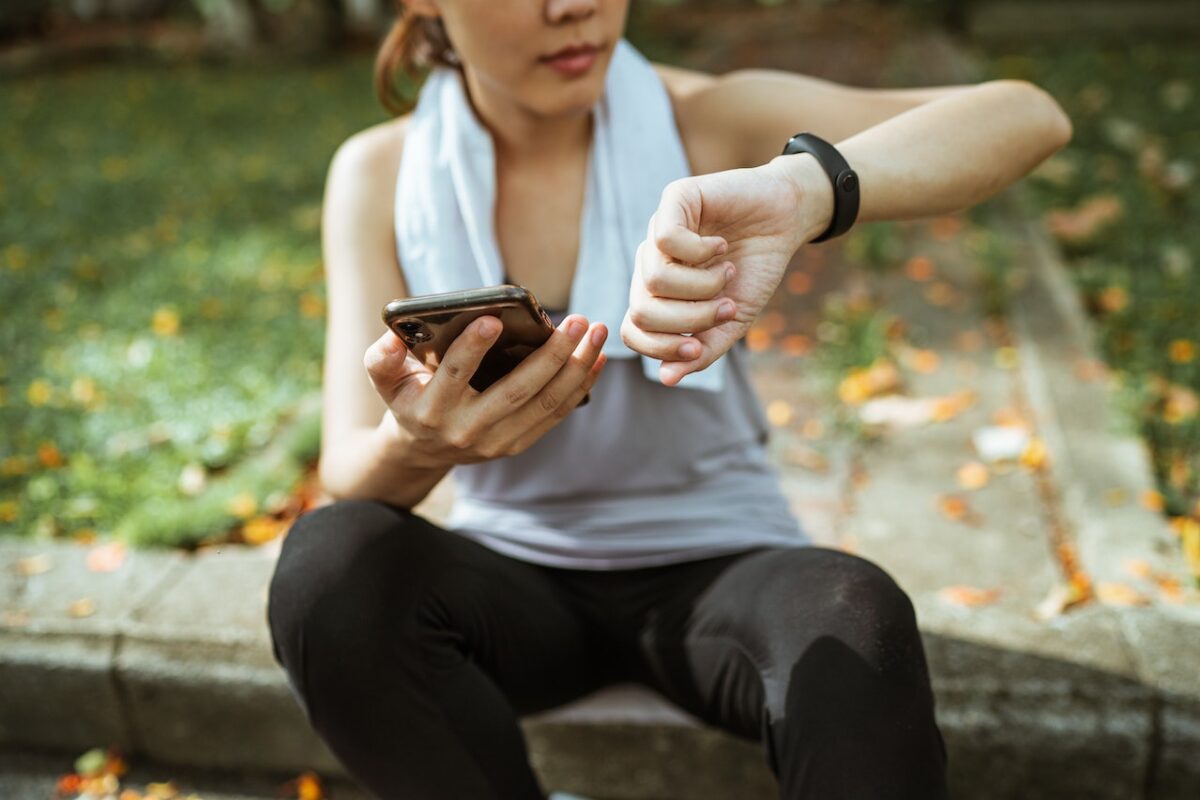 Frequently Asked Questions
Why Should You Wear Leggings During Summer?
You should wear leggings during summer because the fabric protects your skin against the sun and provides warmth during cooler nights. They are breathable and lightweight, perfect for high-intensity summer activities.
How to Choose the Right Leggings for Summer?
To choose the right leggings for summer, you must pick a breathable fabric and the correct length that flatters your legs. It also helps to select a versatile waist level that supports your midsection while making it suitable for most tops.
Should You Wear Anything Under Leggings During Summer?
It's still helpful to wear underwear under your leggings during summer because it protects your private parts. Some underwear can also absorb sweat to prevent chafing and itchiness during sweltering days.
Conclusion
Wearing leggings can keep you comfortable and fashionable during hot summer days. However, your wardrobe can appear monotonous without proper styling. Switch between regular tops, oversized shirts, cover-ups, activewear, bikini tops, and dresses for your leggings outfit ideas for summer.