As an Amazon Associate we earn from qualifying purchases.
You know how convenient it is to wear leggings when exercising or running errands. This may make you wonder if you can wear your leggings as work attire. I'm listing leggings outfit ideas for work so you can look professional yet trendy in your office.
Leggings Outfit Ideas for Work
When wearing leggings at work, you can pair them with different types of tops, such as a button-down shirt, oversized sweater, and a turtleneck. It's best to layer your clothes using blazers, cape coats, ponchos, or suede jackets. You can also match skirts and dresses with plain leggings.
You may typically wear knee-length skirts, dress pants, and dresses at work, so including leggings in your wardrobe can feel strange at first. However, you can have multiple leggings work outfits with well-fitting leggings and proper styling.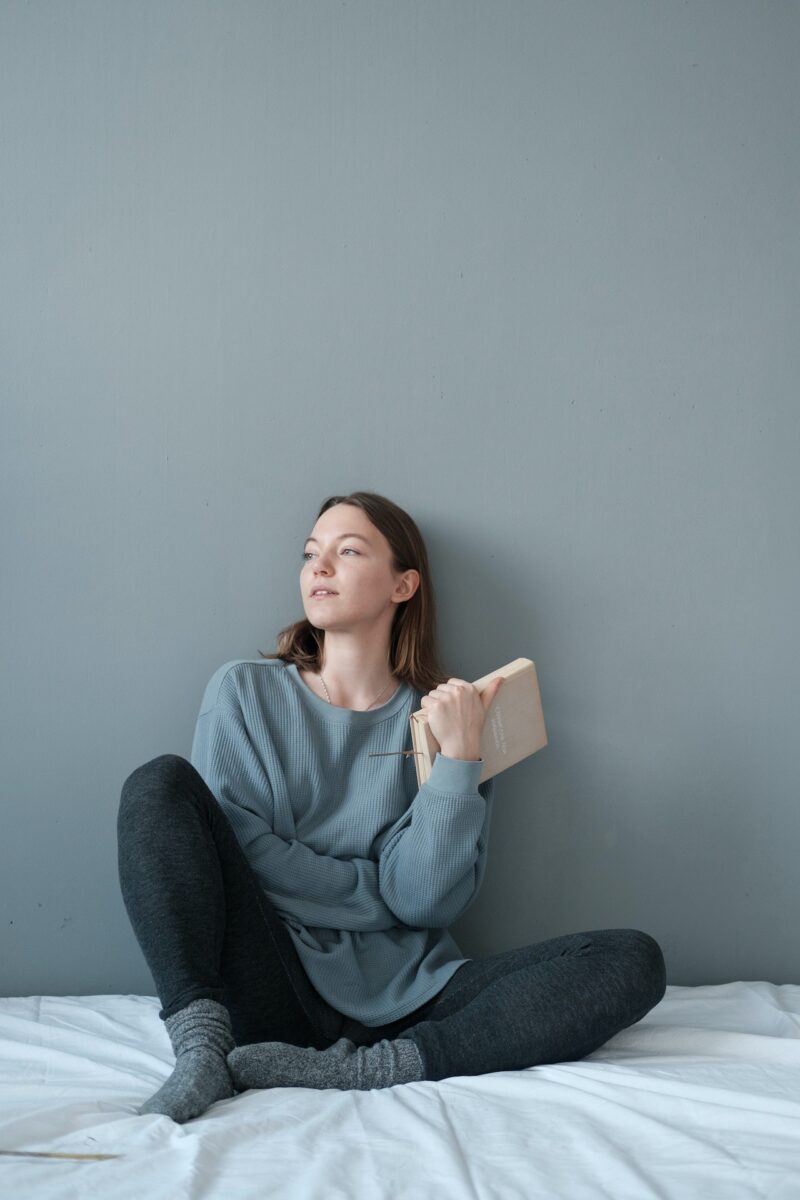 Leggings With Tops
A standard workplace attire consists of pants and a top with sleeves or a collar. You can add a twist to this common ensemble by pairing leggings with different types of tops.
Solid-colored leggings and loose, flowy tops: Leggings are tight-fitting, so loose, flowy tops can bring softness to your outfit. You can choose printed tops like florals or polka dots for proper contrast against solid-colored leggings.
Denim leggings and an oversized sweater: An oversized sweater is a great alternative to silk or lace flowy tops. On colder days, you can combine an oversized sweater and a vest to match denim leggings.
Black leggings and a button-down shirt: A button-down shirt is perfect for leggings to maintain a business casual vibe. This is a safe choice since button-down shirts can have long sleeves and collars.
Dark-colored leggings and turtleneck: Matching leggings with a turtleneck is a good choice for transitioning from work clothes to after-office hours. This ensemble looks good with gingham print heels and gold hoop earrings.
Black leggings and tunic top: A tunic top is a classic office top that also works well with leggings. You can complete the look with blue-heeled mules and cuff bracelets.
Black leggings and denim shirt: For dress-down Fridays or fieldwork, you can mix leggings and a denim shirt. This is a foolproof office outfit, especially for summer, that you can pair with white sneakers or leather-heeled sandals.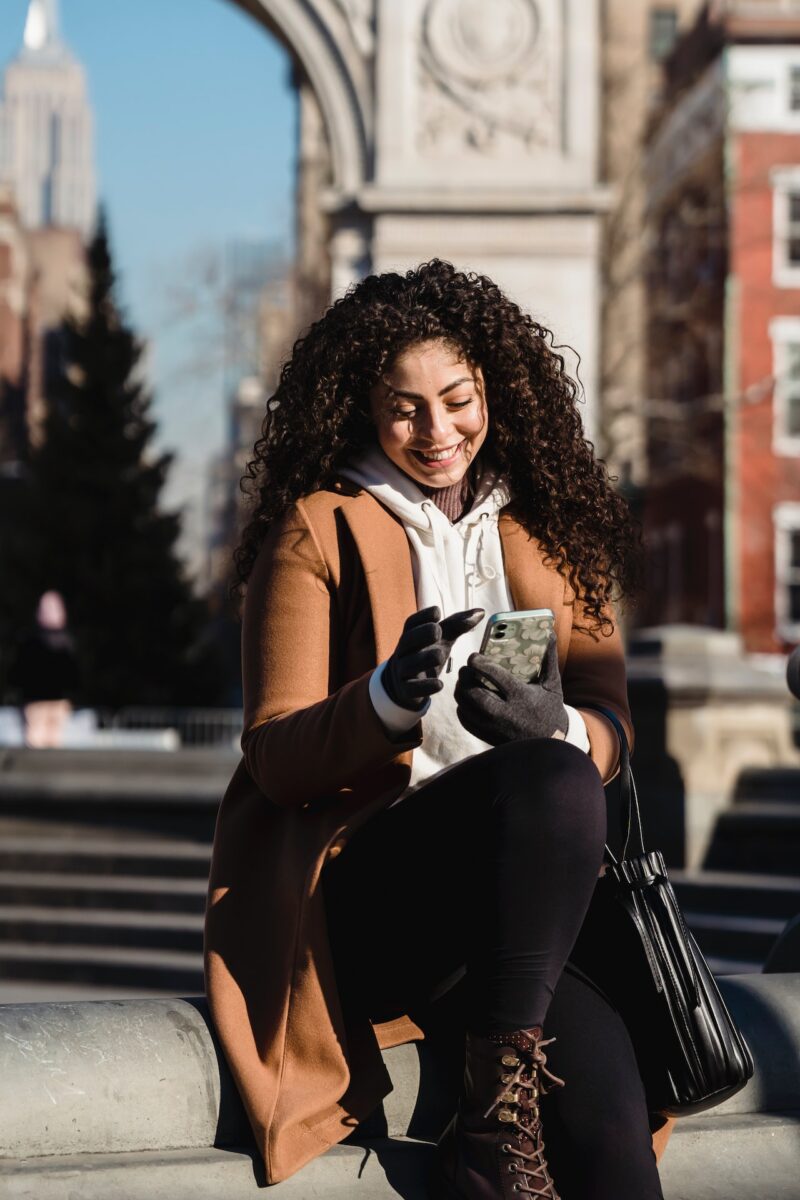 Leggings With Cover-Ups
In a survey, one in four people thinks their clothing choices can influence their career progression. They believe presenting oneself professionally and gaining respect is crucial to guarantee career development.
If you're worried about looking too casual for your workplace, you can use cover-ups to draw attention away from leggings.
Black Leggings and a Suede Jacket
A suede jacket balances softness and luxury. Matching it with black leggings can give you a smart casual yet fashionable office outfit. Finish off with black leather Chelsea boots or brown chunky leather derby shoes.
Neutral-Colored Leggings and Blazer
Chic yet practical, you can glam up your typical blazer by switching from dress pants to neutral-colored leggings. Complete the look with black leather loafers or nude pumps.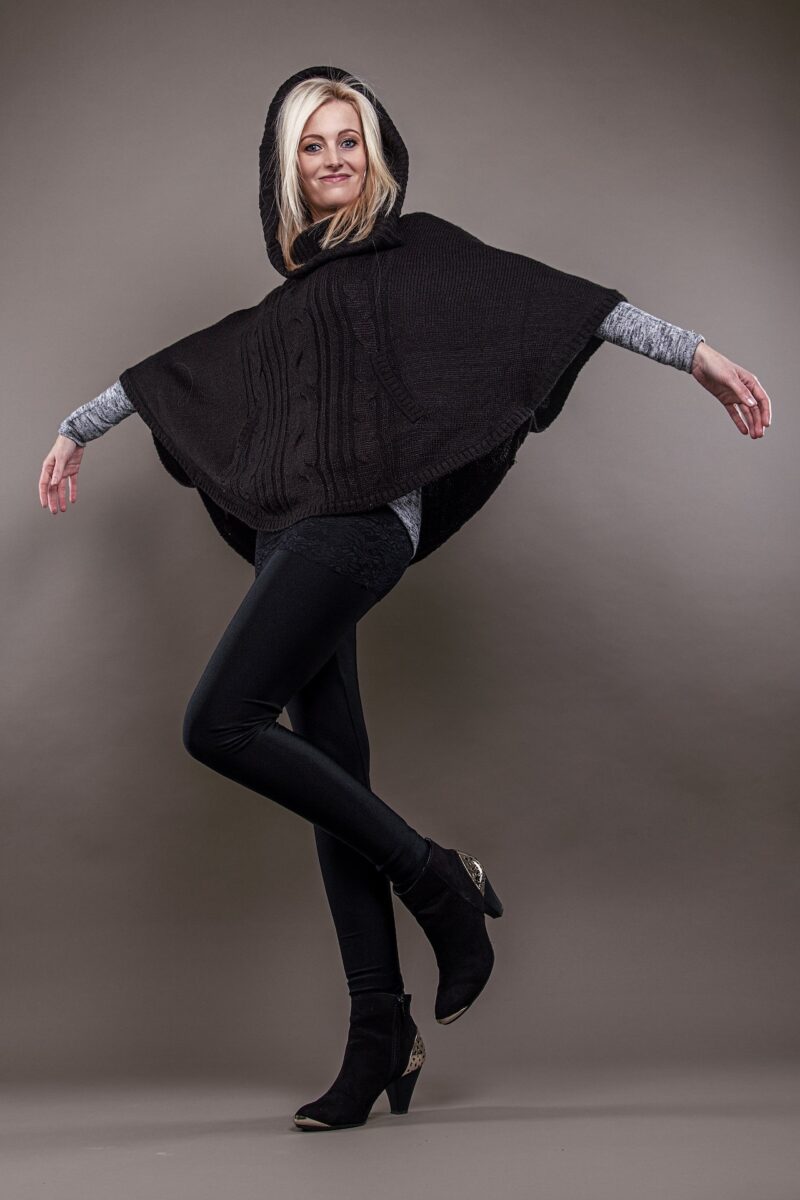 Black Leggings and Poncho
A poncho makes the perfect partner for leggings during the fall season. This lets you play with layering and vibrant colors that complement black leggings and beige leather flat sandals.
Light-Colored Leggings and Cape Coat
A cape coat is a must-have, especially for winter and spring workplace wardrobe. The cape coat flows to the hips or mid-thighs, covering a portion of the leggings. This gives the illusion of a draped fabric that lets you resonate with a mysterious aura at work.
Textured Leggings and Sleeveless Coat
A sleeveless coat is one of the most layering-friendly garments you can wear at work, especially when you want to survive the sweltering heat while looking professional. Finish the look with beige suede pumps or heeled sandals.
Velvet Leggings and Parka
A parka is a closet staple for those who want to get extra warmth for their upper bodies. However, you can switch your regular pants to velvet leggings if you prefer lightweight bottoms. Classic mid-thigh or short parka can complement velvet leggings and boots.
Black Leggings and Pea Coat
If your job involves going out for meetings or fieldwork, you need a head-to-toe outfit that radiates professionalism yet feels convenient to move. The shorter cut of a pea coat gives you ease of movement compared to parkas or trenchcoats. You can bring some pop of color using red Chelsea boots.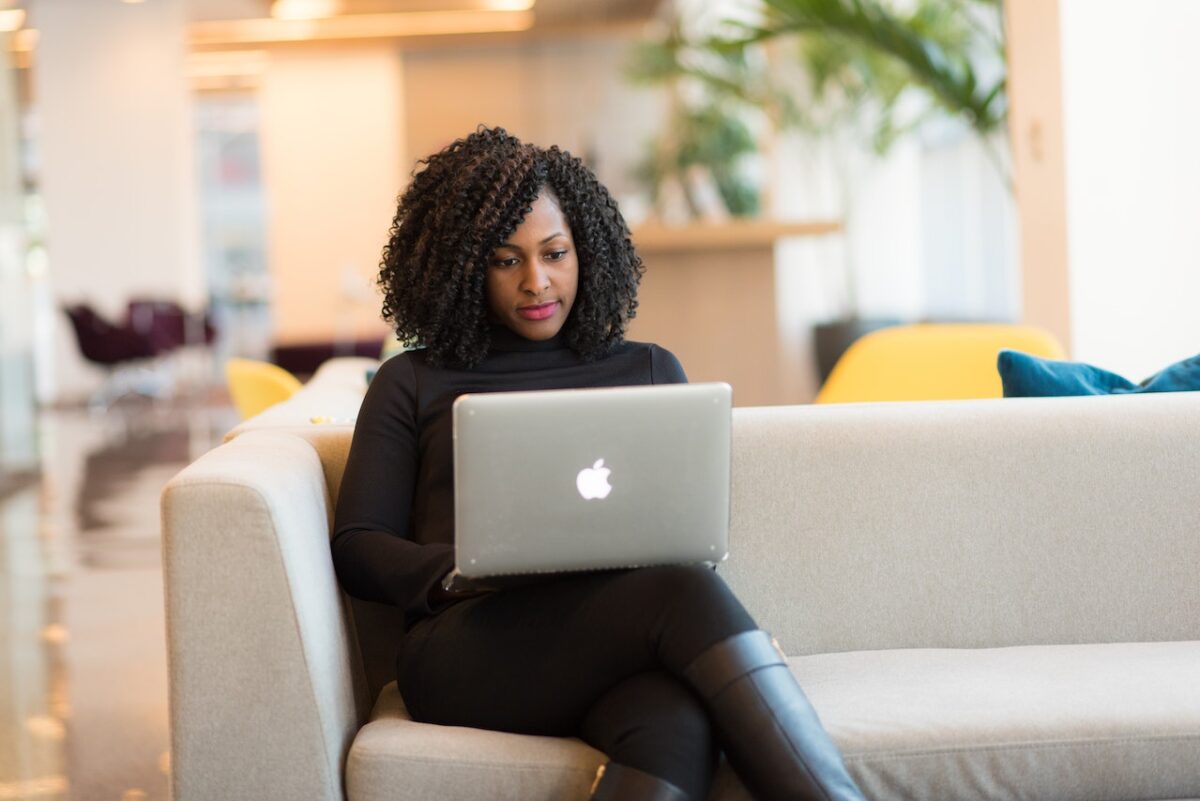 Leggings With Skirts
Behavioral psychologist Dr. Professor Carolyn Mair says that traditionally, power-dressing relates to women dressing to break into the world occupied by businessmen. This is why fitted waists and knee-length skirts became the norm.
Power-dressing now refers to how you dress that makes you feel powerful yet follows your beliefs and expectations. As a result, workplaces became more welcoming of employees wearing shorter and more casual skirts.
Skirts are among the most versatile clothing pieces you can wear at work. However, some lengths may only suit some dress codes. Pairing your skirts with leggings can turn your short skirts into office-friendly attires since they look nearly like tights or stockings.
Black leggings and mini skirt: You can tone down the aura of mini skirts with playful patterns using black leggings. Ankle-length leggings also make mini skirts look more modest for a workplace setting.
Dark-colored leggings and skater skirt: Skater skirts bring a fun and vibrant pop to outfits. Dark-colored leggings can make them look more appropriate for your office.
Neutral-colored leggings and pencil skirt: This combination is perfect for winter days, as the leggings will keep you warm. You can match high-waisted leggings with a high-waist pencil skirt to create a more slimming silhouette.
Leggings With Dress
Do you have casual dresses you want to try wearing in your office? Pairing them with leggings can make short dresses pass your dress code.
Researchers say that reimagining professional attire and integrating casual dress codes can increase authenticity and workplace engagement. Functional clothes can save time and resources, particularly for people with multiple roles, like employees and parents.
Ankle-length leggings and midi dress: Midi dresses are perfect for faux leather leggings because this ensemble balances texture. Ankle-length leggings also pair well with dressy loafers or ballet flats.
Black leggings and tailored shirt dress: Matching a tailored dress with black leggings is the perfect relaxed office outfit for ladies with fuller figures. You can add some accents using a belt, handbag, and low-heeled sandals.
Neutral-colored leggings and romper: A romper dress may look too casual for office attire, yet pairing it with leggings levels up your style. This is perfect for end-of-week work outfits since you can complete the look with boots and a chunky scarf.
Black leggings and wrap dress: Wrap dresses flatter most body shapes, especially since the design can accentuate the bust and waist while hiding side bulges. Pair a wrap dress with quality high-waisted leggings, and get the ultimate tummy-controlling outfit for work.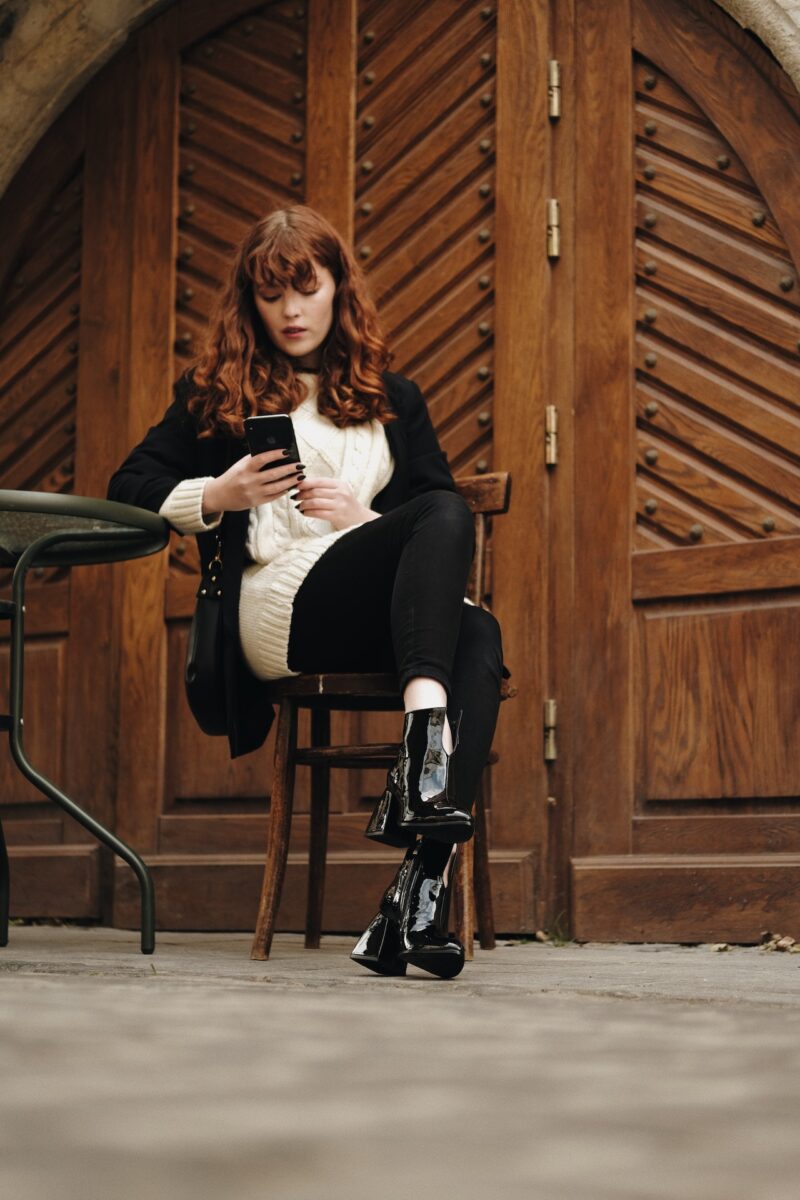 Frequently Asked Questions
Are Leggings Appropriate for Work?
Leggings can be appropriate if your work setting or profession allows it. As long as you consider your company's dress code, you can style your leggings properly and make them equally appropriate and functional for your job.
How to Choose Leggings for Work Attire?
When choosing leggings for work attire, it's crucial to consider the length, color, pattern, and fabric thickness. Black and ankle-length leggings are ideal for most work outfits because you can easily style them in many ways.
Conclusion
Whether you need formal or casual wear, there are various ways to incorporate leggings into your workplace attire. Make sure to choose the right size and features for your leggings so you can try these leggings outfit ideas for work.