As an Amazon Associate we earn from qualifying purchases.
Velvet is a vibrant, luxurious fabric that gives any garment a sense of drama and extravagance. Some people think it's hard to find clothes to pair with velvet leggings, let alone style various outfits. If that's your case, here's the ultimate guide on what to wear with velvet leggings that will make you look fresh off the runway.
What to Wear With Velvet Leggings
Velvet is a visually dense fabric, so the key to wearing velvet leggings is to pair them with delicate fabrics, textures, and designs. You can glam up velvet leggings with lace or satin tops. Meanwhile, you can dress down using menswear pieces like oversized tees or chunky sweaters.
With some of your wardrobe staples, you can make velvet leggings versatile for any occasion and season. These are some ideas to get you started.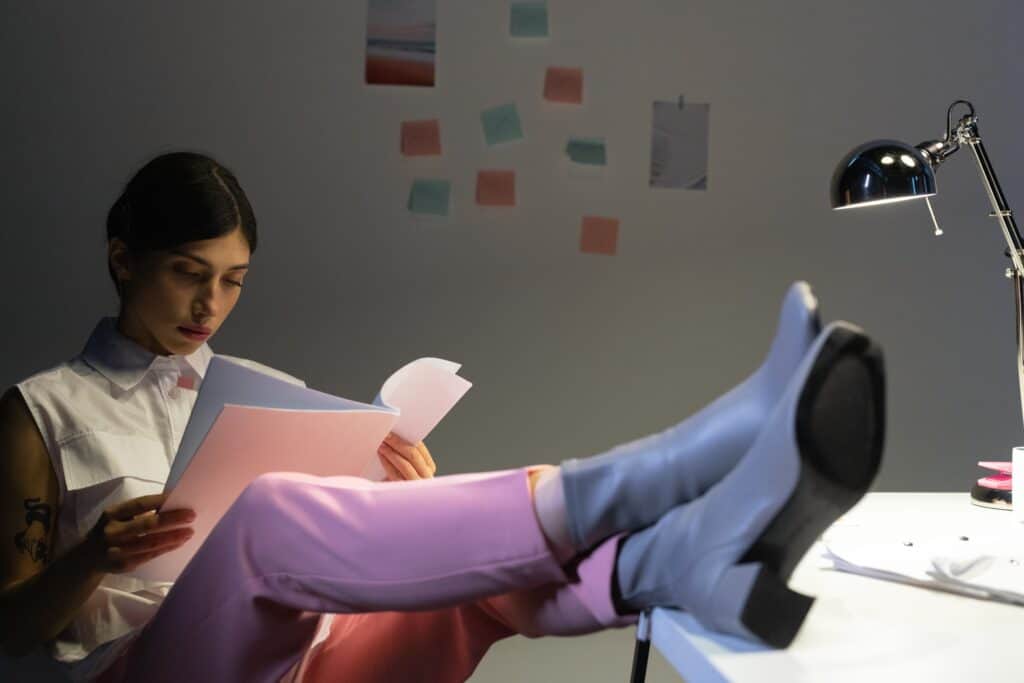 Textured Top
Silk, lace, flannel, faux fur, and leather balance the appearance of the velvet. Silk and lace add contrast in the texture, while leather gives off a tough vibe against the soft, feminine touch of the velvet leggings. Faux fur and leather accentuate the velvet's cozy feel.
For this combo, a pastel-colored textured blouse or long-sleeved top complements the rich and buttery look of dark-colored leggings.
Sleek Top
To further streamline your silhouette, pair velvet leggings with a slim-fitting top then finish the look with heels or knee-high boots. Opt for dark-toned tops to achieve a flattering figure.
Sleek tops work well with velvet leggings that come with elastic waistbands, as the band can help highlight the waist. In effect, this enables the leggings to stand out in contrast to the simple top.
Oversized Tee
If you have brightly-colored velvet leggings, that's the perfect chance to bring out your oversized tees with quirky or bold designs. Another way is to wear a black sweater with a plain oversized shirt peeking out in the neckline and hem.
Long Shirt or Tunic
If the fabric of the velvet leggings bunches at pressure points, you can cover and smoothen the leggings using tunic tops or long shirts.
Choose tops with subtle patterns, darker colors, and solid designs. For visual contrast, wear a tunic top with an empire waistline and flowy hemline.
Turtleneck or Tank Top
Matching a turtleneck or tank top with velvet leggings is a great way to rock an all-black outfit. You can add a pop of color to this chic and sleek look by putting a plaid scarf around the neck.
Some velvet leggings tend to add bulk around the waist due to the thick waistband, which you can help shape the body. Create a curvier figure by letting the top's hem and the waistband of the leggings meet.
Bralette or Sports Bra
Pairing a sports bra or bralette with velvet leggings can spice up your activewear or loungewear. This is ideal if you want more coverage in the legs, yet you want to feel the breeze against your upper body.
Besides, the bralette's lace details or the sports bra's flat texture allows the leggings to stand out. In this way, the leggings can help flaunt your slender legs.
Chunky Jacket or Sweater
Velvet leggings tend to have a slim fit, and you can balance this by wearing an oversized knit sweater or a bomber jacket. You can also wear a longer layer of clothing underneath the jacket, like a tank top or button-down shirt.
Go for cashmere, wool, or flannel tops. This style would look good with leather ankle boots or nude-colored knee-high boots.
Faux Fur Vest
Velvet is a popular cold-weather fabric as it provides warmth while allowing you to look fashionable. When the winter season comes, it's also the perfect opportunity to incorporate a faux fur vest into your outfits. Wear a cream or white blouse under the vest and finish the outfit with nude heels.
Blazer
The elegant look of velvet leggings allows you to create several professional or formal outfits. One way to do that is by pairing the leggings with a slim-fitting scoop-neck top and a blazer that covers the hips.
Another option is to wear a shorter blazer over an untucked button-down top. It would be best to match the colors of the blazer and leggings.
Shoes
The shoes may depend on the tops you choose. Velvet leggings work well with most shoe types such as flats, heels, sneakers, and boots.
What's important is that the shoes balance your clothes. For instance, if you're pairing the leggings with a chunky top, try a pair of suede or leather boots. If you're going for a sleeker profile, it would be better to wear flats, heels, or sneakers.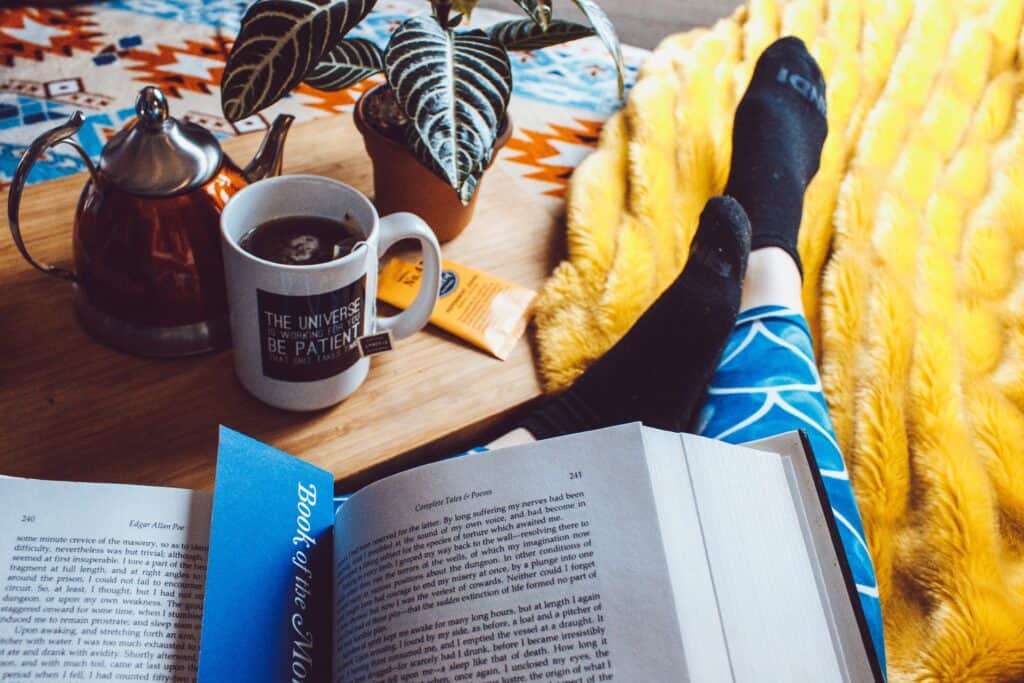 Accessories
You can accessorize velvet leggings without going over the top. Head accessories like beanies, scrunchies, pearl clips, and even a pair of sunglasses can add texture to your profile without stealing the spotlight from the leggings.
Standard accessories such as a scarf, buckle belt, bracelet, necklace, and wristwatch also go well with velvet leggings.
Conclusion
Now that you've discovered the hidden gems in your closet, you won't have to be frantic about what to wear with velvet leggings. With some mix and matching, you can maximize your leggings and create both simple and glamorous looks.