As an Amazon Associate we earn from qualifying purchases.
Leggings are very well known for their comfort and versatility. A lot of women love them simply because they don't take too much time and effort. They can style them with different types of clothing. While it's common to pair leggings with an oversized shirt, some women still wonder if they can wear leggings with a skirt.
Can I Wear Leggings with a Skirt?
Yes, wearing leggings with a skirt is a great for cooler winter days. Its also fashionable, especially when you pair leggings and a skirt that are the same color.
Here are some reasons leggings and skirts pair well together:
You might have unused skirts you're dying to use but are too short for you. You can be resourceful enough and pair it with some leggings to look even more conservative. Avoid the unexpected situations of showing off your tush.
Leggings can be easily worn as pants in more casual situations such as going to yoga or gym sessions. However, doing so in other situations that are a bit more formal would not be to your advantage. Instead, you can try leveling up your leggings look with a cute skirt.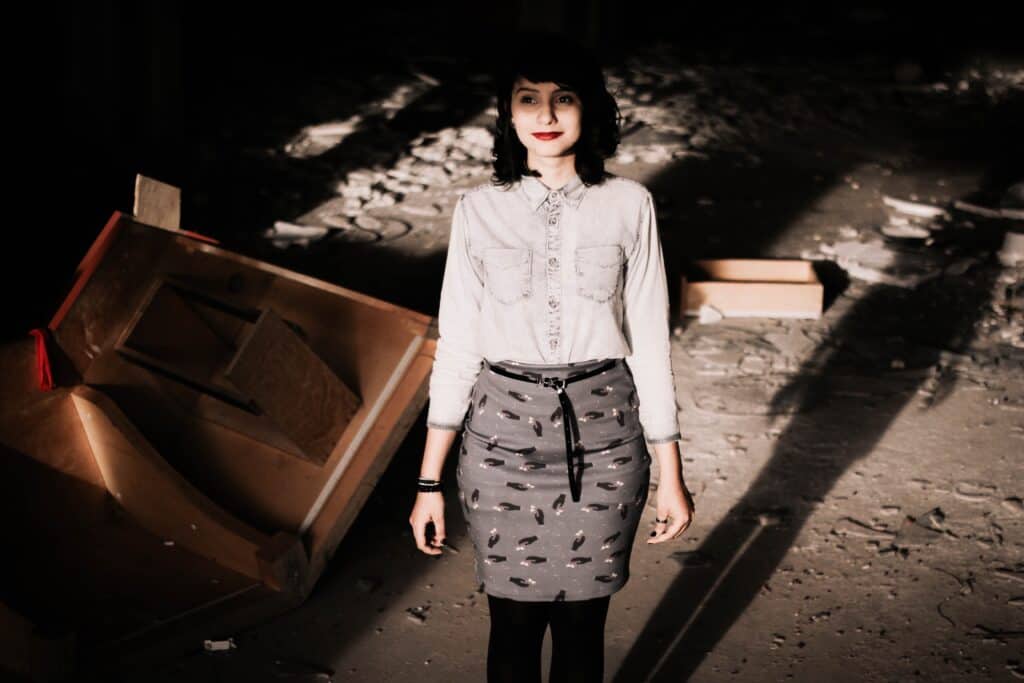 How to Dress for Leggings at Work
Besides making sure the length of your skirt fairly matches your leggings, you also have to consider its fabric. This is true especially if you're planning to wear this leggings combo at work. Despite the fact that almost any fabric would look good on leggings, it is still highly recommended for you to make sure it is not clashing with the material of your leggings.
You should also only wear long skirts or dresses that cover your butt when you're wearing leggings underneath to look more professional and work-appropriate. Wearing your leggings as trousers usually gives off a casual, heading-for-the-gym look.
How to Wear Skirts Over Leggings
So now that you know that leggings under skirts and dresses is still in style, I've listed some of the things you should consider when wearing this combo. Here are some simple tips you can take note of:
Be wary of the patterns of your combo. Make sure the prints or patterns of both your leggings and skirt do not clash. The better option may be sticking with the classic way of pairing both. If you have a printed skirt then it may be better to pair it with a neutral-colored leggings, or vice-versa.
Layering is also a great way of dressing up your leggings and skirt combo. Especially during the colder seasons, you can up-style your outfit with scarves and coats that fit your whole look.
Speaking of up-styling, you can also add accessories to make your outfit pop more and look even more sophisticated. Just make sure not to go overboard so as not to look over-accessorized and too colorful.
Shoes are also a great way for you to stand out more with your outfit. Whether you're going to work, having brunch with your girlfriends, or attending a semi-formal party or event, picking the right shoes is an important factor to consider. Since leggings are still generally an athleisure piece, you may pair it with sneakers, loafers, ballet flats, or ankle boots.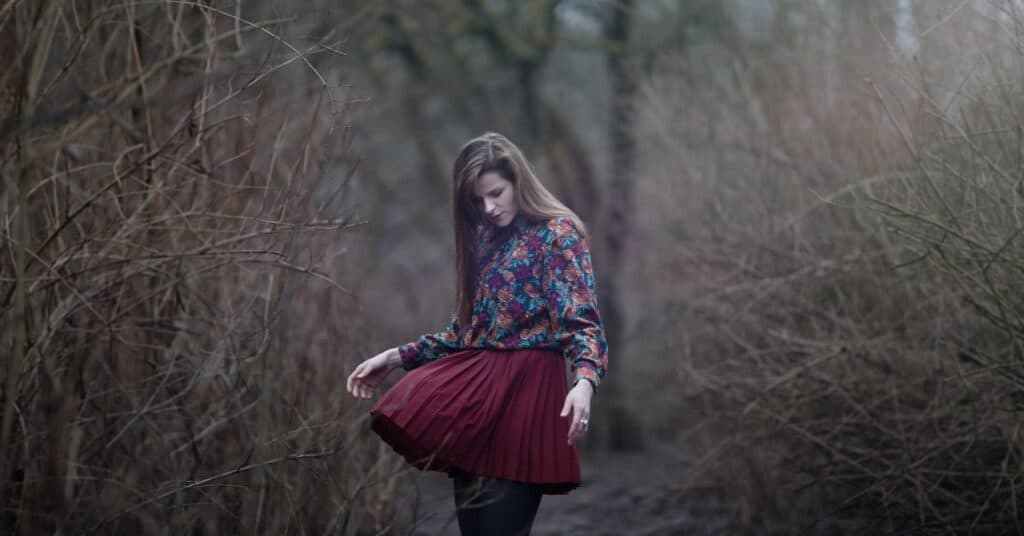 What Skirts to Wear Over Leggings
Once again, leggings are versatile enough to be paired with any type of clothing and dressed up or down. However, some types of skirts look better with them. These are some of the typical skirt types that look good with leggings.
Sheer Skirts
Perhaps, you have that one skirt in your closet that is too sheer for you. You are probably hesitant to wear it since you just don't know when to wear it appropriately. Well, try it with the classic black leggings and socks and you're good to go!
Thin Skirts
Ever wonder how you can wear your thin skirts in winter without freezing in the cold, snowy weather? Leggings are known not only for their comfort and versatility but also for how they can keep you warm during the colder seasons. Even if your skirt is long, you can wear leggings underneath to help keep the heat in around your legs!
Short Skirts
Don't give up on your super short skirts just because they're so short and revealing for you to wear. Pairing them with a pair of leggings that matches its style and pattern could be the best solution.
Fringe Skirts
Fringe has come back on the trends list. If you happen to have this type of skirt and you are looking for more ways to style it, your leggings could be your best friend. Some people opt to wear tights with this but it can easily be interchanged with a pair of black leggings.
Things to Note When Wearing Leggings With a Skirt
| Tips | How to style |
| --- | --- |
| Idea 1 | Wear same legging and skirt color |
| Idea 2 | Match the prints and patterns of your combo |
| Idea 3 | Layer your combo correctly |
| Idea 4 | Accessorize your combo |
| Idea 5 | Wear the right shoes |
Frequently Asked Questions
Can I Wear Leggings With a Jeans Skirt?
Yes, you can wear leggings with jean skirts such as the denim skirt. However, you should consider the color of the skirt and the leggings.
For instance, a blue denim skirt looks good with black leggings, while a black denim skirt goes well with gray or bright-colored leggings.
Can You Wear Workout Skirts and Leggings in Public?
Yes, you can wear workout skirts with leggings in public, although most workout skirts are normally too short.
For instance, some workout skirts, such as skorts and yoga skirts, are slitted and too short, and you might feel uncomfortable pairing them with leggings in public.
Why Do My Leggings Cling to the Skirt?
Generally, a lot of leggings are made of nylon and polymer fabrics that tend to create electric charges and cling when you rub them against a synthetic skirt with opposite charges.
However, you can solve this using a hair spray to increase humidity in the leggings, reducing the electric clinging.
What To Wear & NOT Wear With Leggings / Fashionable Leisure, Casual & Dressy Outfits With Leggings
Conclusion
If your question is if it's possible to wear leggings with a skirt, then it's definitely a yes. Many women have already tried and loved this combo and you will, too. Just don't forget to consider the tips given above so you can confidently walk with your leggings with skirt outfit.