As an Amazon Associate we earn from qualifying purchases.
Fashion clothes and tendencies come and go, yet leggings remain in style throughout the years. If you're yet to join the club, you may be wondering, "Why do girls wear leggings?". With several benefits in styling, comfort, and efficiency, it's easy to see why leggings have become a wardrobe staple.  
Why Do Girls Wear Leggings?
Girls love wearing clothes like leggings because they are cozy and functional regardless of the season. With extreme versatility and flexibility, girls can pair leggings with almost any other kinds of clothing, plus they look good on any body shape and size. 
With this in mind, let's get into more reasons why girls love wearing leggings.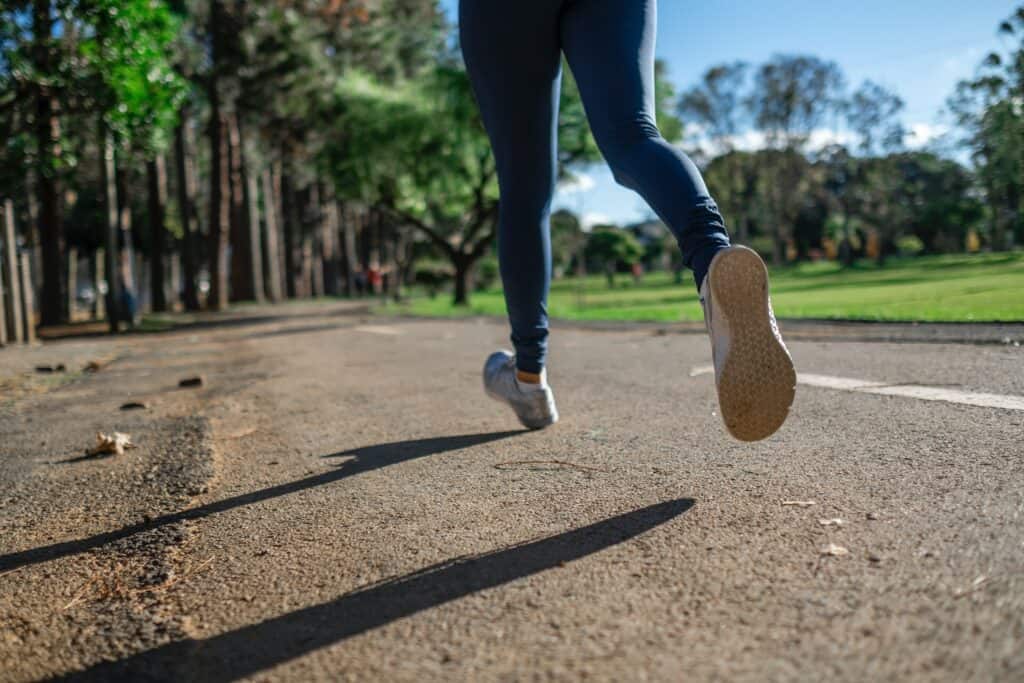 Come in Comfortable Materials
Perhaps the major reason why girls wear leggings is because of comfort. Depending on the fabric's thickness and construction, wearing leggings feels like you don't have anything on at all. 
Leggings come in a variety of fabrics. There are breathable materials like polyester and cotton, while stretchable fabrics like spandex and nylon are also common. Most leggings combine breathable and stretchable components to deliver a soft and smooth feel as you move. 
Great for the Skin 
Unlike denim pants, there will be no wads of fabric brushing against your skin as you sit or walk throughout the day. 
There are days when girls get bloated, so wearing tight-fitting pants or shorts results in chafing. One of the best things about wearing leggings is that the seams and materials don't cut into the skin. 
Enhance Body Figure
The ability of leggings to retain shape all day long also enables them to hold and even improve your figure. For instance, butt-lifting leggings provide extra support and 'oomph' in the butt area, as well as the hip and thighs. 
There are leggings with checkered designs on the calves and hips that draw the eyes to the toned thighs, making girls appear thinner. Meanwhile, high-waisted leggings also hold the stomach in and accentuate the buttocks and leg muscles. 
Some leggings include mesh not only as a cooling feature, they also create a slimming effect on the legs. Others use compression panels to sculpt in all the right places, making parts like glutes and hamstrings more toned. 
Allow Free Movement 
Whether you are doing high-performance activities or simply lounging at home, it's essential that you can freely move to do tasks comfortably. Leggings tend to have a four-way stretch, which means they move with you, not against you. 
Even if they are usually tight, leggings are non-confining, so girls can bend when cleaning or exercising, run back and forth, or train for long hours without suffering from body sore.
Add Protection 
Leggings can be both warm and cool. Thicker leggings provide much-needed warmth during cold days, whereas thinner leggings let the skin feel cool in hot temperatures. 
Most materials are warm enough for sitting for hours, some can wick away moisture and sweat, while others have the capacity to provide a cooling effect.
Conform to Body Changes
Flexibility is one of the answers to why do girls wear leggings. With so many body changes in a girl's life, clothing options can become limited.
Fortunately, when girls gain a bit of weight, their old leggings can still fit them. Some girls get taller, yet the stretchiness of leggings can accommodate the extra height.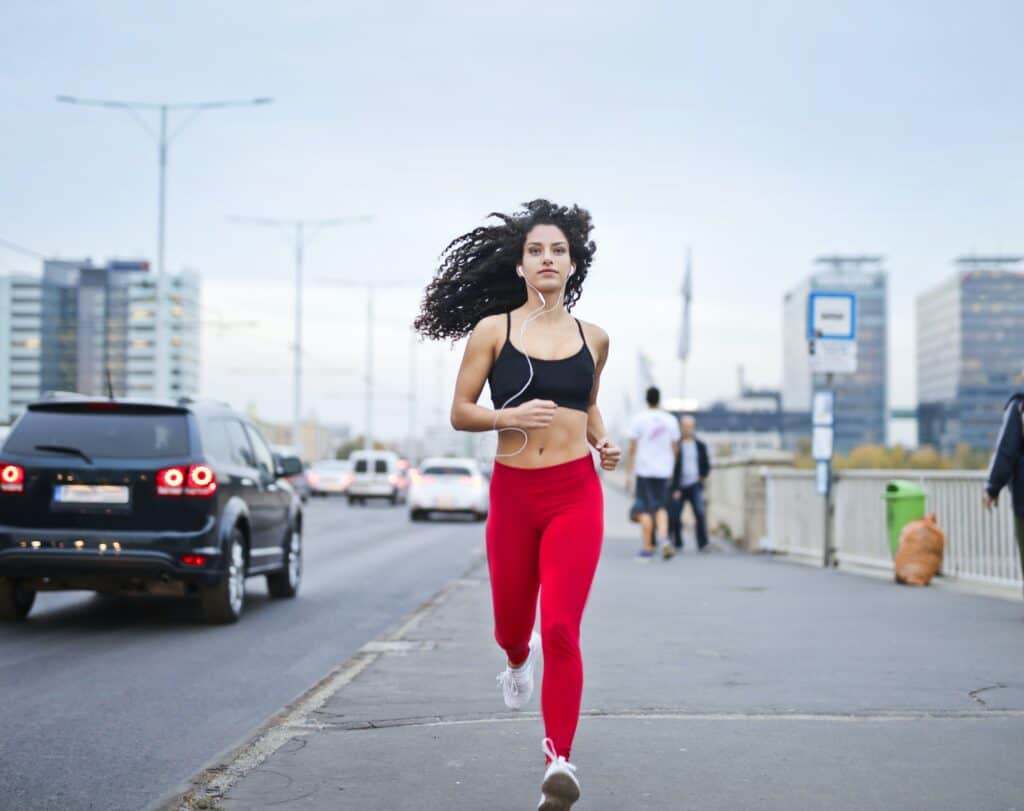 Improve Efficiency 
There are no buttons, zippers, or clasps, making leggings quick to wear, especially if you're in a hurry. You won't even need to wear a belt, so a bathroom break becomes hassle-free.  
When traveling, bulky clothes can easily take up space in your luggage. Whether you're going out for a summer camp or winter ski trip, you can carry lots of leggings without enduring heavy baggage. Besides, they also dry fast, which means you can clean them even inside your hotel room.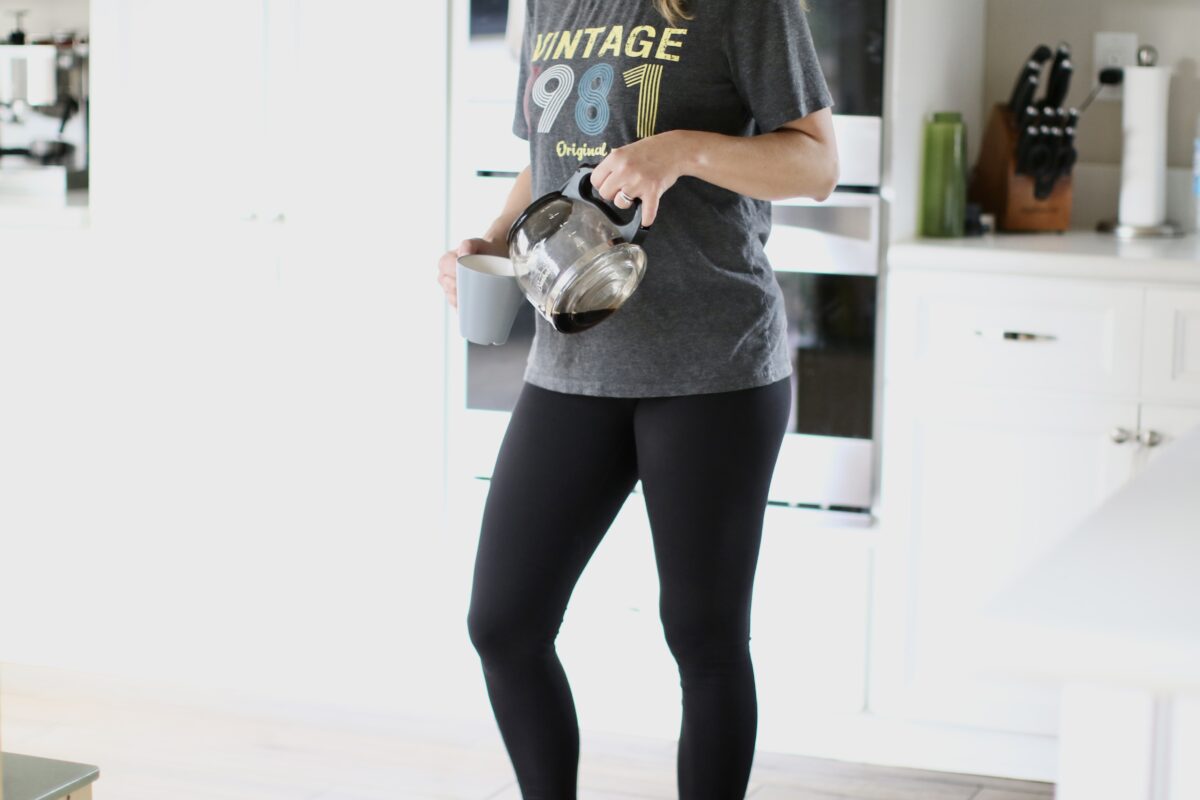 Easy to Style 
Netflix and chill? Everyday leggings and bralette. Going to an event? Leggings plus shirtdress. Dance class? Compression leggings and sports bra. 
Many girls enjoy wearing leggings because they can go with almost anything — blouse, plain shirt, graphic tee, shorts, dress, and more. Leggings are the perfect solution for when your top is too short to be a dress, yet too long to be a shirt. 
Whether you need to dress up or down, you can create a variety of looks depending on how you style them.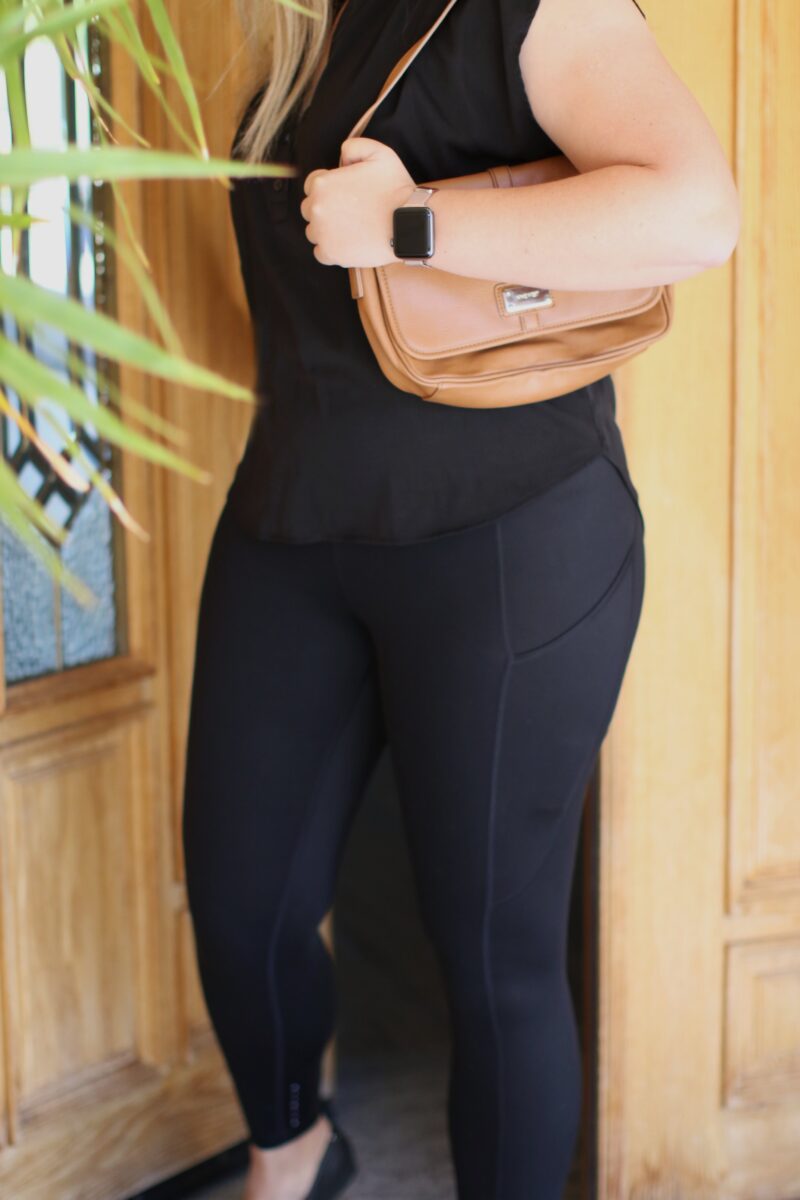 Offer Various Designs and Lengths 
Girls' leggings come in a variety of colors, creative patterns, and quirky designs that allow you to show off your personality. 
Aside from that, girls can wear full-length leggings with tunics and flowing boho tops. There's also knee-length leggings for a day of running or hiking. Lastly, cropped leggings look good with plain shirts and blouses.
Reasons Why Girls Wear Leggings
| Reasons | Why girls wear leggings |
| --- | --- |
| Reason 1 | Comfortable fabric |
| Reason 2 | Great for the skin |
| Reason 3 | Enhances body silhouette |
| Reason 4 | Enhances movement |
| Reason 5 | Provides warmth |
| Reason 6 | Flexible |
| Reason 7 | Improves efficiency |
| Reason 8 | Easy to style |
| Reason 9 | Wider range of designs |
Frequently Asked Questions
Why Do Girls Prefer Leggings to Denim?
Generally, girls prefer leggings to denim because leggings are made of nylon and polyester fabrics that are softer than denim fabric, offering more comfort.
In addition, leggings are stretchy and tighter than jeans, offering more warmth during winter.
Which Is Better, Leggings or Sweatpants?
Both leggings and sweatpants are great options depending on the purpose and place you are wearing them.
Although they are both comfy, most girls prefer leggings to sweatpants as most leggings are moisture-wicking and take a shorter time to dry compared to sweatpants.
Do Leggings Make Girls Look Slim?
Yes, leggings are made of nylon and polyester fabrics that make them tight and stretchy, making girls look slimmer.
However, the compression offered by the leggings makes them less breathable and might make them unsuitable for girls with skin problems.
11 Ways to look chic in leggings
Conclusion
If there's one article of clothing that fits despite body changes, suitable for most weather conditions, and can make girls feel good about themselves, it's certainly a pair of leggings. Regardless of personal style and body shape, there are several benefits and reasons for girls to continue wearing leggings.