As an Amazon Associate we earn from qualifying purchases.
Leggings are among the most comfortable garments you can wear, especially for the spring season. However, it can be challenging to style them without looking too monotonous. This is why I've prepared the ultimate guide on leggings outfit ideas for spring so you can wear your favorite pair anytime and anywhere.
Leggings Outfit Ideas for Spring
When styling leggings for spring, you can pair them with long tops, flowy blouses, button-down shirts, dresses, and activewear clothing. They also pair well with outerwear such as blazers, hoodies, fleece sweaters, turtlenecks, leather jackets, parkas, and trench coats. Accessorize using sneakers, boots, scarves, hats, and handbags.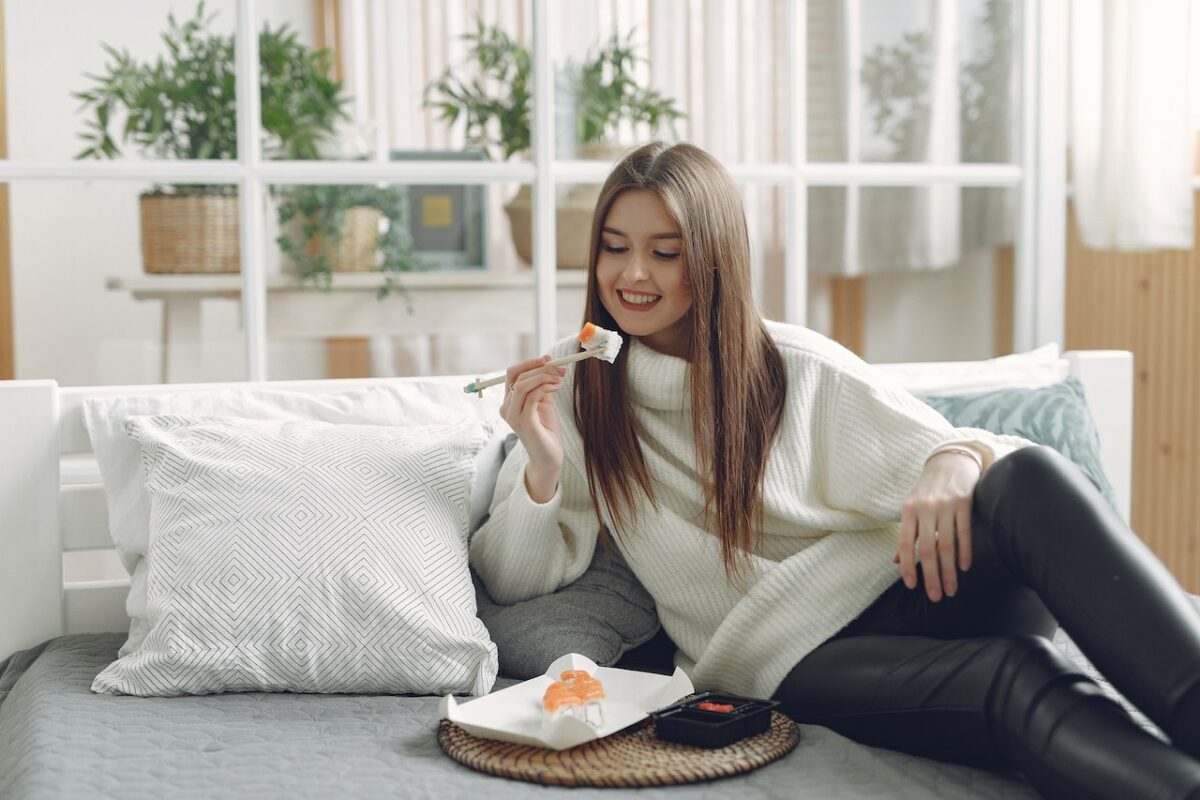 Spring is the season between winter and summer, so you're ready to shake off layers of clothing and transition to lighter yet covered outfits. With temperatures getting a bit higher during the day and slightly chilly at night, a pair of leggings provide the balance for warmth and coverage.
Leggings and Tops
Among the easiest ways to style leggings for spring is to pair them with tops. These outfits can be your go-to looks both indoors and outdoors.
Black leggings and blouse: Make your leggings spring-ready by pairing them with an embroidered peasant blouse. Notch up the look with a pair of knee-high leather boots.
Leggings and a long, flowy shirt: Using a long, flowy shirt adds softness to the tight-fitting look of leggings. Opt for rayon with silk, polyester, or rayon fabrics to create a flowy texture.
Velvet leggings and textured top: Wear a lace or faux fur top to contrast the glossy look of velvet leggings. You can also use pastel colors and long sleeves for accent.
Leggings and sweatshirt: Leggings and a light-colored sweatshirt top can give a smart casual vibe without spending too much time preparing. Add a bit of flair using bold-colored espadrilles, a hat, and a belt bag.
Dark-colored leggings and button-down shirt: If you're looking for a stylish outfit for spring road trips, it's best to pair leggings with a button-down shirt like a chambray top. Complete the look with a pair of flats or boots.
Leggings and Outerwear
Outerwear is the ultimate closet staple for winter. Whether you have black, faux leather, or velvet leggings, you can pair them with outerwear and cover-ups such as jackets, blazers, and cardigans.
Printed Leggings With Fleece Zip Sweater
If you need something quick to pull together in seconds, printed leggings and a fleece zip sweater will save you time. Wear a chic pair of white athletic shoes for an effortless transformation.
Velvet Leggings and Blazer
Wearing velvet leggings gives an elegant and professional aura to a spring wardrobe. Pair velvet leggings with a scoop-neck top and a blazer to cover the hips, then complete the look with flat, heeled, or wedged boots.
Dark-Colored Leggings and Cardigan
Bring a relaxed feel to your daily leggings outfit by wearing a white open cardigan. Wear beige uggs for a cozy look or black suede ankle boots for a classy twist.
Faux Leather Leggings and Turtleneck
Faux leather leggings bring edginess, while a neutral-colored turtleneck radiates softness. You can keep it casual with sneakers or suede ankle boots for dress-up nights.
Denim Leggings and an Oversized Sweater
Another chic spring-appropriate combination is denim leggings and an oversized sweater. You can choose between white low-top sneakers for a casual look or brown leather knee-high boots for a professional setting.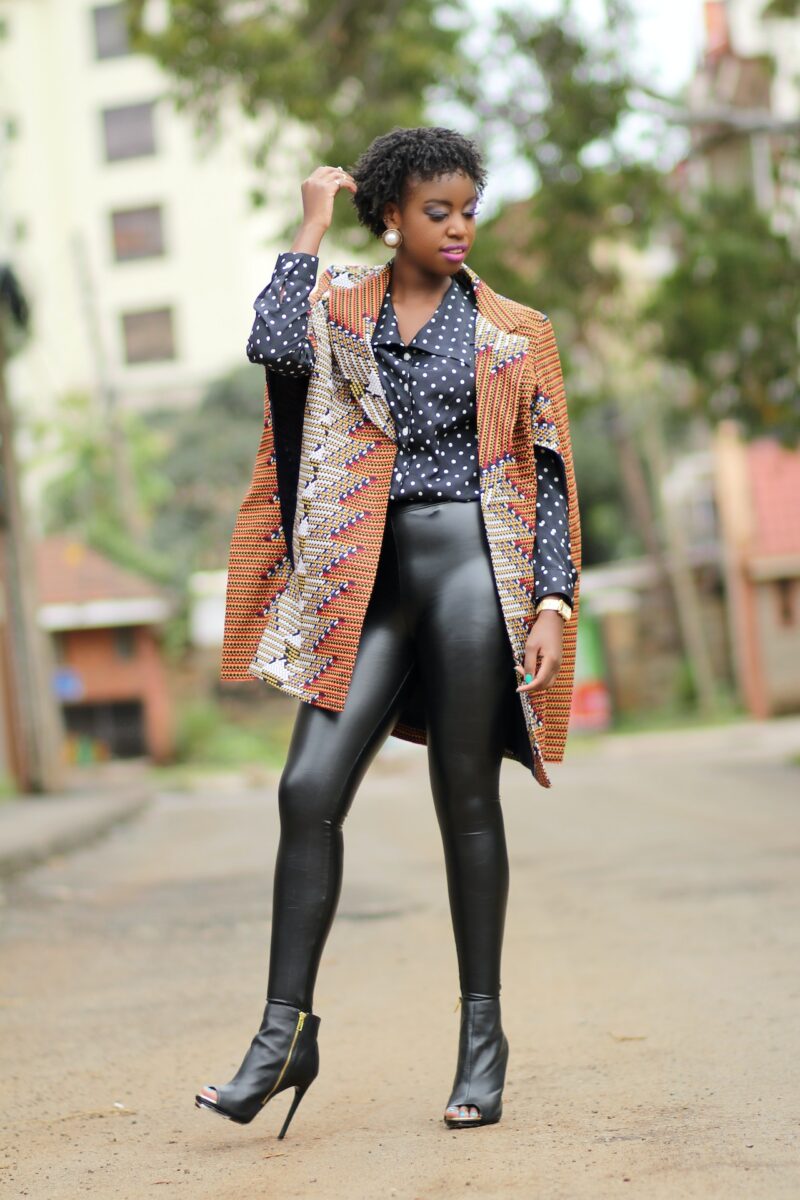 Black Leggings and Parkas
A parka and beanie are no-brainer garments for spring. Put together black leggings and parkas for a spring-friendly getup. You can complete the look with slip-on sneakers for a relaxed look or black leather ankle boots for a formal touch.
Black Leggings and Military Jacket
Bring some edginess to your spring ensemble by pairing leggings with an olive green military jacket and black athletic shoes. Add texture using a gray scarf, shades, and a handbag.
Leggings and Cape Coat
Spring fashion calls for transitioning to lighter layering as you remove bulky winter clothes. Whether it's for a date or shopping, pairing your leggings with a cape coat and hot pink rain boots will give a wow factor to your outfit.
Leather Leggings and Fur Collar Coat
Make a solid statement for your spring dates by pairing leather leggings with a fur collar coat. You can add a more creative twist with tobacco suede ankle boots, a boater hat, and a bowling bag.
Black Leggings and Leather Biker Jacket
A leather biker jacket is a spring wardrobe must-have. Pairing it with good-quality black leggings and a plain white shirt will add some angst to your outfit. High-top sneakers or leather over-the-knee boots can give a foolproof finish.
Black Leggings and Bomber Jacket
Black leggings and bomber jackets can withstand the ever-changing trends in spring fashion. Pair them with floral loafers for a playful twist or knee-high leather boots for sophistication.
Faux Leather Leggings and Denim Jacket
Combining faux leather leggings and a denim jacket will give you the ultimate chic yet casual spring outfit. Round off the look with leather knee boots for night dress-ups or low-cut sneakers for day lounging.
Leggings and Trench Coat
A trench coat is perfect for spring outfits that require functionality and style. Effortlessly glam up a trench coat with leggings and leather mid-calf boots.
Leggings and Sleeveless Coat
A sleeveless coat is layering-friendly for spring outfits. You can remain stylish and warm by pairing a beige sleeveless jacket with black leggings. Leather pumps and a half-moon bag will make your outfit scream girl boss.
Leggings and Dress or Skirt
The challenge with wearing long tops is that the way they fall over the thighs may not be flattering to some body styles. Wearing a dress or wearing a skirt over leggings is an excellent alternative to long tops because the length and coverage are perfect for spring's transitional temperatures.
Leggings and midi dress: Keep it classy by wearing a teal wool midi dress, black leggings, and beige leather pumps. Add some accent using round-toe flat shoes with an eye-catching leopard print.
Leggings and skater skirts: You don't have to hide your skater skirts during spring. The best way to maximize your mini skirts this season is to wear them over thin leggings.
Capri leggings and shirt dress: Do you need a chic, relaxed spring work outfit? Capri leggings and shirt dresses are great because they balance casualness and formality.
Leggings and Athleisure
Spring is an excellent time for exercising because the warmer weather can reignite your motivation to move more. Wearing functional yet flattering activewear can push you further.
Mordor Intelligence reports the rising desire to lead active lifestyles increased the demand for athleisure products that pair well with leggings. You can balance comfort and coverage by pairing leggings with running shoes, a sports bra or bralette, and a cropped hoodie.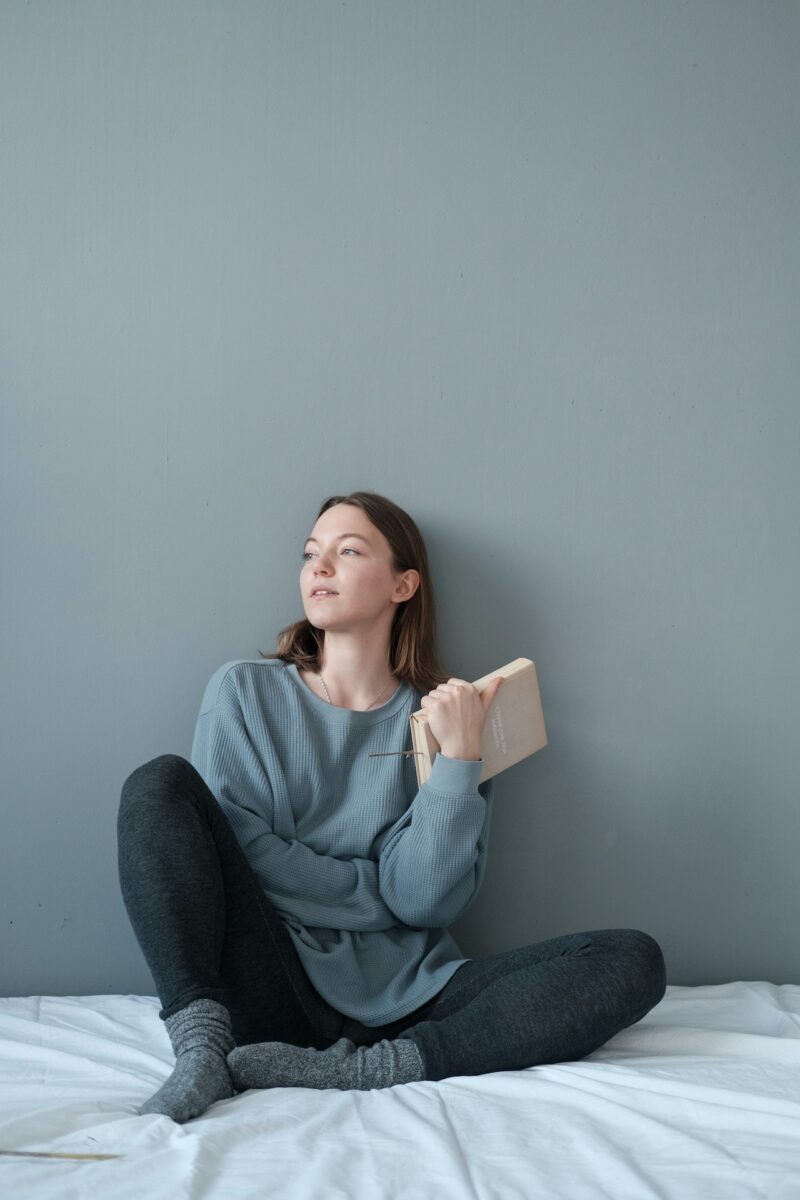 Frequently Asked Questions
Why Should I Wear Leggings During Spring?
You should wear leggings during spring because they radiate warmth in the slightly chilly temperature. They can also provide exceptional skin coverage as the temperature gets higher. Additionally, they pair well with clothes and accessories for light layering.
How Should I Pick Leggings for Spring Outfits?
When choosing leggings for your spring wardrobe, choosing a slightly thick material and a longer length is crucial. The waist level and inseam should be versatile for casual and formal outfits. The leggings should also support your midsection well.
Conclusion
Leggings are wardrobe staples for spring because of their versatility. Make sure to choose suitable leggings designed for your body shape and weather needs. With these leggings outfit ideas for spring, you can have multiple outfits for the whole season to keep you comfortable and stylish.