As an Amazon Associate we earn from qualifying purchases.
Thong bikinis are common swimsuits in most states as they are incredibly flattering for most body shapes. Knowing whether you can wear a thong bikini on a cruise can allow you to enjoy its comfortable design when basking on the deck or swimming in the cruise pool.
Can I Wear a Thong Bikini on a Cruise?
Yes, you can wear a thong bikini on a cruise since most cruise lines, such as the Princess, Royal Caribbean, Norwegian, and Carnival cruise lines, do not have set guidelines about what swimsuits to wear.
Typically, most cruises have special areas where only adults hang out, allowing you to wear what you want.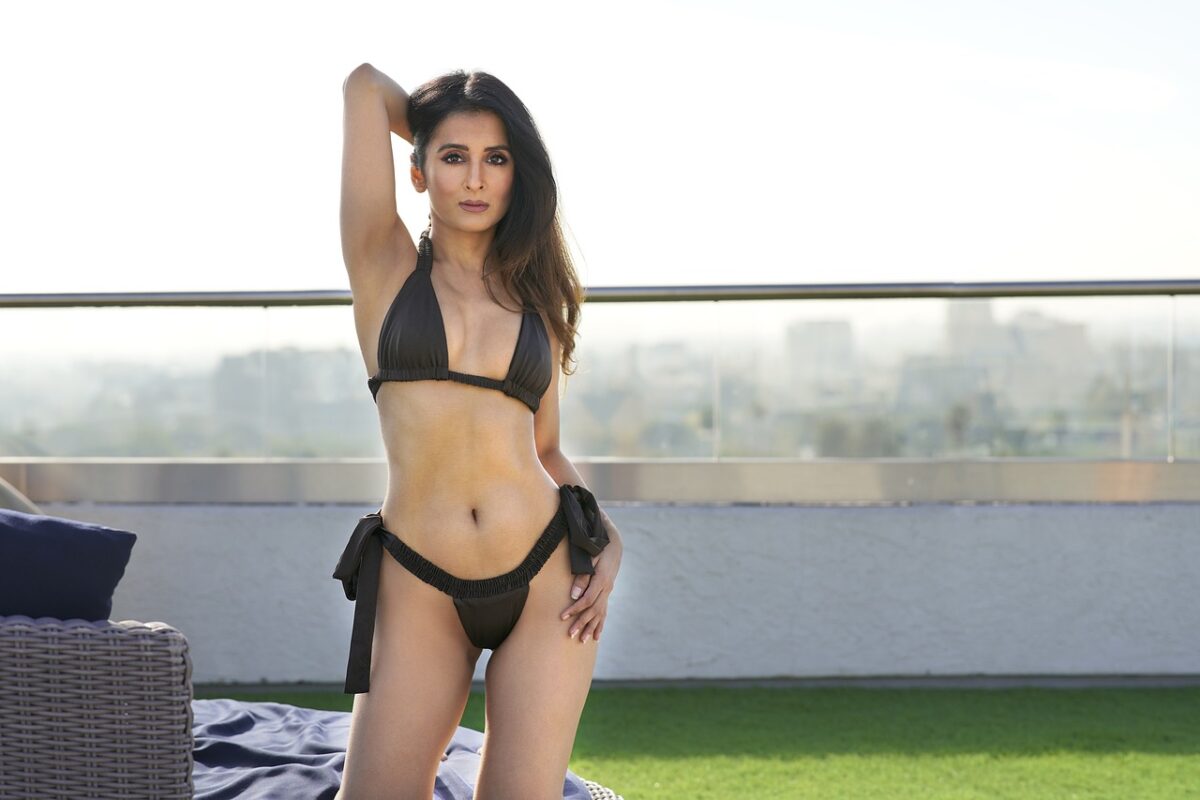 Considering that thong bikinis have less fabric and are more revealing, it is advisable to wear a swimsuit that provides more coverage when around children. Generally, people cruise during vacations, and the following thong bikini features make it the ideal swimsuit.
Minimal Tan Lines
A tan line is a division between some part of the skin that has not been exposed to the sun and one that is tanned or darkened due to exposure to the sun. Tanning causes visible ultraviolet damage that normally manifests as brown sun spots, wrinkles, and leathery skin.
Although these tan lines eventually disappear, they can last up to seven to ten days. Remember that it's common to bask in the sun when cruising during summer, a good quality thong bikini bottom is perfect for tanning as it has less fabric that blocks the sun's rays. This results in minimal tan lines and white patches.
Comfortable
Considering that most people swim for fun, the level of the swimwear's comfort determines the overall amount of enjoyment. Thong bikinis come in a wide array of fabrics you can choose from, such as cotton, hemp, satin, and polyamide.
This allows you to choose the most comfortable fabric depending on your skin and weather conditions. For instance, hemp thongs are best for daily wear since they are breathable and stretchable, enhancing the ease of movement.
The minimal coverage these bikinis offer means less fabric is in contact with the skin, enhancing comfort.
Makes You Look Slimmer
Generally, thong bikinis leave most parts of your body uncovered, allowing you to flatter your body silhouette. Since thongs do not have a panty line at the base of the bottom, they capture attention toward the navel.
Unlike full-coverage underwear that draws the natural contours and curves of your butt, thongs work to give an illusion of a lifted butt as they have thin lines and do not cover your butt fully.
Also, its slim construction slips under and over your waistline, conforming to your natural contours. This makes the legs look longer and slimmer as you walk around the cruise pool.
Reveals the Hip Cleavage
Wearing a bikini thong can help you accentuate your hip cleavage, which is the skin roll that is created at the front and top of your thigh when you kneel, sit, or bend forward. Typically, you can achieve this look by wearing a high-waisted bikini thong.
Pulling the waistband of a high-waisted thong bikini up above your hip bone allows it to rest on your skin, revealing the crease between the thigh and hip bones.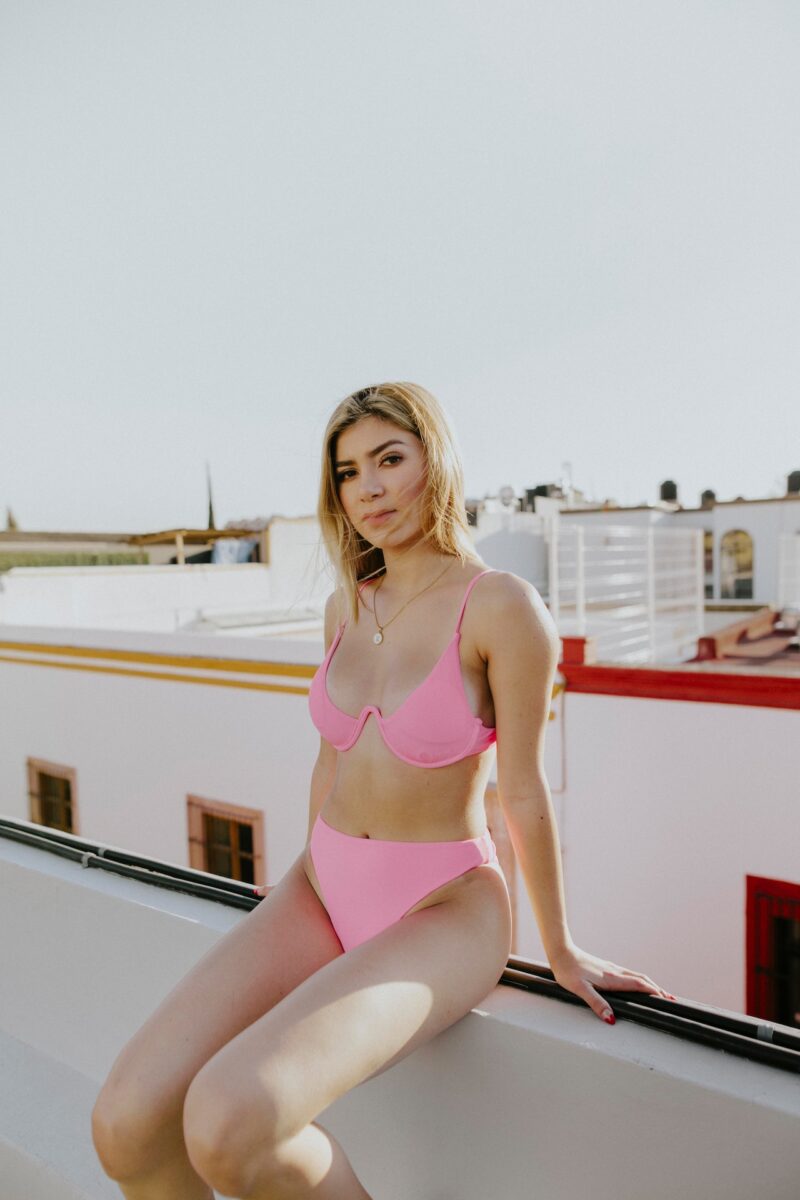 What Not to Wear on a Cruise
Generally, thong bikinis are considered the most revealing garments, and most people think you can wear anything on a cruise as long as it allows thong bikinis. However, like the bikini might not be acceptable indoors, most cruise lines do not accept the following outfits depending on the place.
Flip flops and sleeveless shirts in restaurants
Pajamas, slippers, and robes in the buffet
Going topless
Heelys and footwear with wheels for safety reasons
Baseball caps in the dining room
Tiny speedos on family cruise lines
Related Questions
Can I Wear a Thong Bikini on an Islamic Country Cruise Ship?
It's not advisable to wear a thong bikini on an Islamic country cruise ship since Islamic laws require women to cover the entire body except the hands, face, and legs. However, this varies depending on the country you are sailing in, as some countries, such as Tunisia and Turkey, don't prohibit wearing this swimwear.
Can a Thong Bikini Cause Infections?
Yes, thong bikinis are associated with a wide range of anal and vaginal infections, such as urinary tract infections, hemorrhoids, and skin tags. Generally, the thong's fabric can rub against the delicate tissues around the vagina area, causing cracks and micro-abrasions. This makes the tissues more susceptible to infections.
Final Thoughts
Knowing whether you can wear a thong bikini on a cruise can allow you to enjoy its comfort and flattering design without worries about breaking the rules of the cruising line. Since this is a swimsuit, it might not be appropriate to wear when indoors.