As an Amazon Associate we earn from qualifying purchases.
When it comes to makeup, you typically find YouTube tutorials and beauty influencers telling you tips on how to perfect your face, not how to look good without makeup. Everywhere you look, ads pop up about the newest beauty product that will make you "look and feel beautiful." 
As women, it's often assumed that in order for us to look put together and ready for the day, makeup is a requirement.
I Stopped Wearing Makeup
I've heard countless friends, coworkers, and even people I've just met say various phrases like this when it comes to how they perceive themselves without makeup: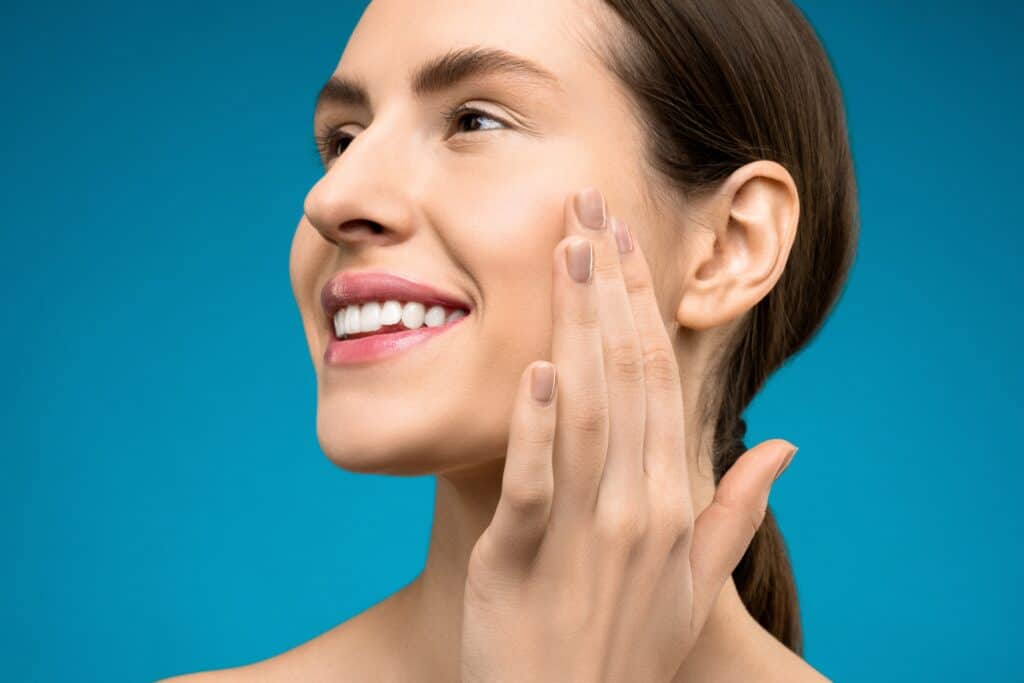 "I look ugly today – I didn't do my makeup."
"Don't post that photo on Instagram – I don't have any makeup on and don't want the world to see me like this."
"I didn't have time to put my face on today, so excuse how I look."
I'll be honest – I've caught myself saying statements similar to this in the past and apologizing to people for the way I look. We tend to put makeup on a pedestal and can get caught in believing it's the reason we look beautiful and others are attracted to us.
I would find myself getting drawn in to buy products like mascara that would give me voluminous lashes or lipstick that would give me full lips like Kylie Jenner. Society seemed to constantly be telling me this was the way for a woman to be presentable, and I was conforming to this idea.
While makeup can certainly help conceal blemishes and those dark circles I have under my eyes, makeup does not "make me" beautiful.
It took me time to realize that, along with how reliant I had become in thinking (and believing!) that my beauty was only a result of makeup. But once I did, I felt an instant release from the pressures I previously felt from makeup brands to buy their products. And, I did something I didn't think I'd ever have the courage for.
I went makeup free and exposed my natural face to the world.
The results? At first, I felt self-conscious and naked without the foundation, mascara, eyeshadow, and lipstick that typically plastered my face. I felt as if people were staring at me more than usual (though it was probably more so that I was hyper-aware of my surroundings).
How to Look Good Without Makeup
Now, I've grown to love the way I look naturally. I feel confident in my appearance no matter what I wear because I know people are actually seeing ME and my true beauty. Not only that, but here are some other perks I discovered of what happens when you stop wearing makeup:
My morning routine has been cut down drastically (meaning I can sleep in more!)
My face felt healthier and was visibly clearing up
​My lashes were not falling out from the constant removal of mascara
In the process of going makeup free, I learned some tips of how to look good without makeup. Here are 4 of my go-to pieces of advice for not wearing makeup everyday.
Take Care of Your Skin
First and foremost, it's crucial to take care of your skin. As I get older, I continuously see the benefits of doing this.
Deep in the beauty industry, everyone's going gaga over retinol. It's a magical product that prevents signs of aging like wrinkles and fine lines, and pushes for skin firmness, even tone, and smoothness. Taking care of your skin means this: targeting these problems from the core so that makeup becomes unnecessary.
The smoothening benefits of retinol, however, takes as much as 6 or 12 months to take full effect. For beginners, you'll have to start out slowly or you'll risk more skin damage. First mix in the tiniest drop to your anti-aging serums and cream, then slowly increase your use as your skin adapts to the retinoids and redness is reduced.
Eat and Drink Your Way to Good Skin
One of the most beneficial supplements to good skin Omega-3 fatty acids reduces premature aging and acne and manage oil production.
Consistently integrate Omega-3-rich foods like seafood, flax seeds, walnuts, tofu, leafy greens, and fruits into your diet. Your skin will end up healthy-looking enough to leave bare when going out.
Further hydration is also going to maintain your glow. Beyond drinking 8 glasses of water, eating some fruits and vegetables that are more than 90 percent water is a trick to get more liquid into your system. You can drop your highlighters as your usual dewy look can't be more natural than a hydrated skin from the inside out.
Emphasize Your Eyes
Make castor oil your new holy grail product in place of mascaras. Trust me, you'd much rather have them grow and thicken naturally than have lash fallouts due to harsh formulas. If the aim is to accentuate your eyes more, this new trick with castor oil makes mascaras a thing of the past.
Don't Neglect Your Hair
What does your hair have to do with your face? Stick with me here! In choosing to care for your face, it's just as important to place an emphasis on your hair, especially as it touches your face throughout the day!
In relation to my second tip, omega-3 fatty acids and iron could also result in healthy-looking locks. Argan oil, vitamin E hair masks and serums, natural bristle hair brushes — all these used in conjunction increases the shine and softness of your hair. For something that takes up half of your head, it plays too important a role in your look to be neglected.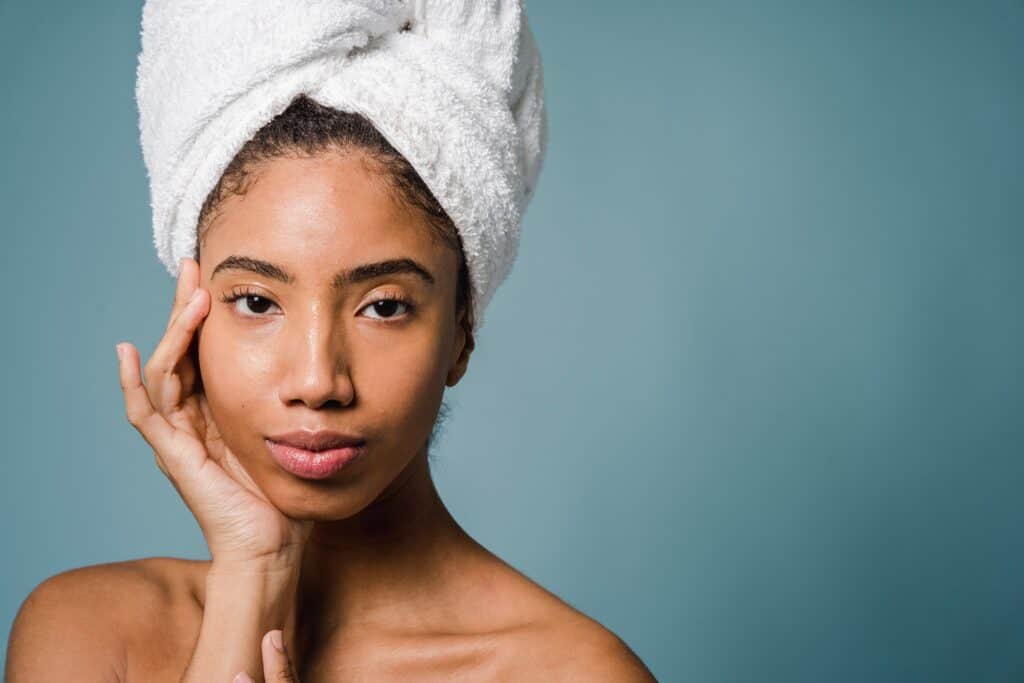 Conclusion
Makeup can be great at times, though I've come to learn that it doesn't need to be worn religiously. Letting my skin breathe has given it new life and it actually looks younger than when I would have products slathered over it.
To why I don't wear makeup, the reason is simple: I'd rather be confident in my natural beauty and enjoy the sense of liberation that comes with it.