As an Amazon Associate we earn from qualifying purchases.
Summer is here, you don't have any types of bikini tops available, and you are wondering whether you can wear a sports bra as a swimsuit. I already tried sports bras in salty waters and have gathered the following findings on how sports bras can serve as alternatives to swimsuits. 
Can You Wear a Sports Bra as a Swimsuit?
Yes, you can wear a sports bra as a swimsuit, as it's comfortable and offers enough support that allows you to swim without the breasts bouncing around. However, you need to ensure the bra is not made of a material that deforms wet, like cotton.
Getting a cross-back or racerback style is advisable, as it allows your arms to move freely. Due to the chlorine water in swimming pools and salty water in oceans, use the following tips when choosing the right sports bra for swimming.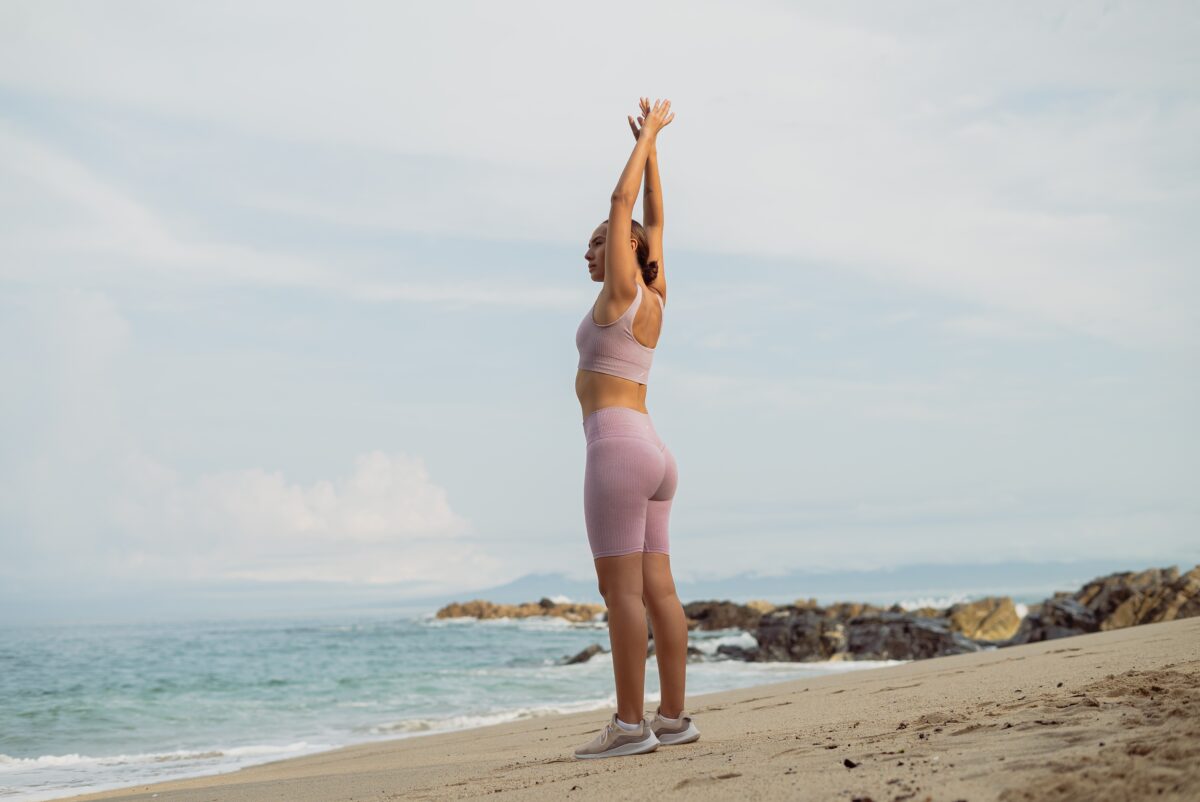 Ways to Wear a Sports Bra as a Swimsuit
While most sports bras aren't mainly designed as swimsuits, there are still ways for you to use them as swimwear alternatives.
Avoid Cotton Bras
Cotton tends to absorb water quickly and retain moisture. Thus, avoid sports bras made of cotton as they will soak up water and become heavy. Additionally, cotton might not hold its shape when wet and can stretch out, making the breasts pop out. It's the reason why cotton clothes are not allowed in pools.
Go For Cross-Back or Racerback Style
Cross-back and racerback bras provide better support than traditional bras because the straps are more comprehensive and evenly distribute weight across the back. This allows you to move your arms freely without worrying about the bra slipping.
If you're smaller up top, you can probably just opt for one of the best bikinis for a smaller chest. You don't need the support that a sports bra offers.
But, for our larger busted friends, cross-back and racerback bras have straps attached to the bra cups at the back and then cross over at the back. This design allows for a more excellent range of motion in the arms, as the straps are not pulling on the shoulders or neck.
Use Dark-Colored Sports Bras
White and light-colored fabrics have higher chances of becoming transparent when wet, revealing more of your skin. This can make you uncomfortable and self-conscious, particularly on public beaches and swimming pools. 
Additionally, chlorine can discolor white or light-colored bras by reacting with the dyes in the fabric. This can be especially noticeable in bras made from synthetic materials like nylon or polyester. 
Get a Bra With Minimal Metal Parts
Over time, exposing metal parts such as hooks, clasps, or underwires to salty and chlorinated water can cause corrosion. This can damage the sports bra's metal parts and affect the overall fit. 
Avoid Padding
Padded bras, especially those with foam padding, can absorb lots of water when submerged. Just like the cotton bras, this means additional weight, which can make it challenging to swim.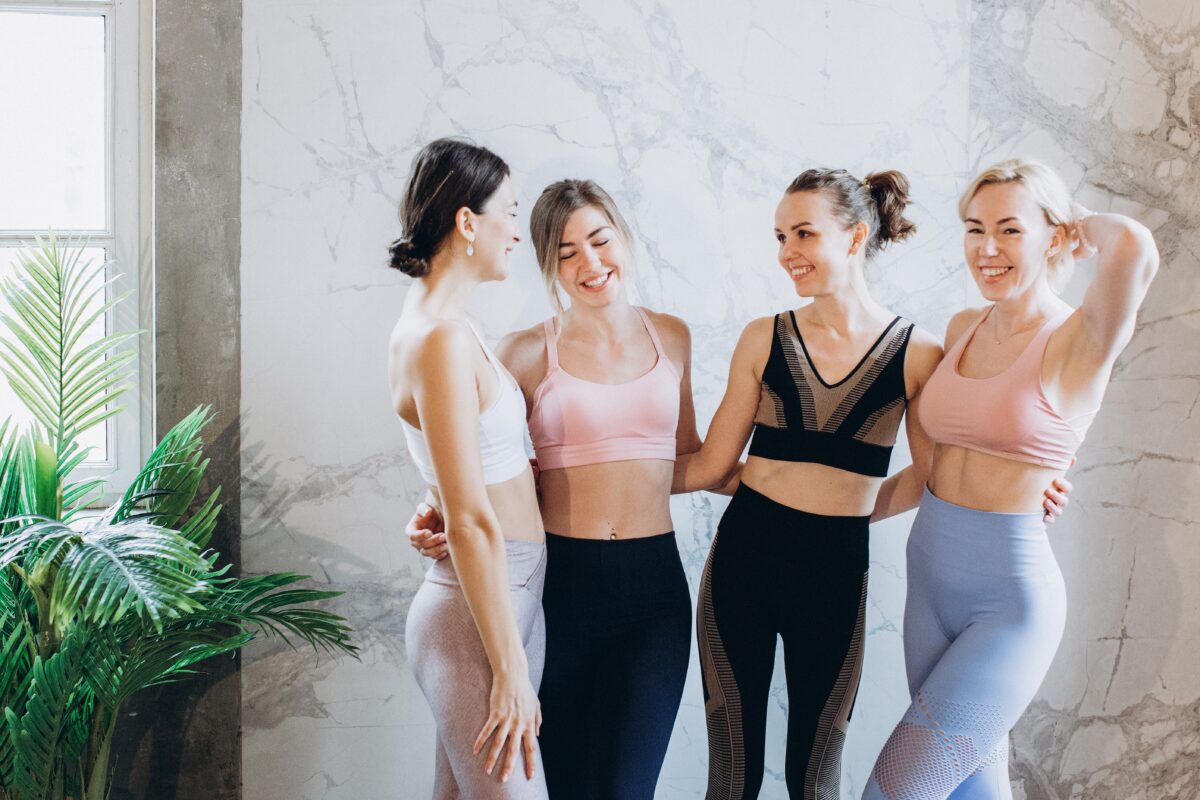 Benefits of Wearing a Sports Bra for Swimming
Even if these bras are not primarily designed for swimming, the following attributes make them an excellent alternative to the regular swimsuit. 
Comfortable: These bras are typically made from soft, flexible fabrics that stretch and conform to your shape, providing a comfortable feel.
Supportive: These bras usually feature compression or encapsulation designs that help reduce bounce and provide a snug, supportive fit.
Versatile: These bras come in varying styles and designs to cater to different preferences, support levels, and breast shapes.
Ways to Take Care of Sports Bras When Used as Swimsuits
Generally, sports bras are not designed to be used as swimwear. Failing to follow the following care tips can cause damage sooner than expected. 
After swimming, rinse your bra as soon as possible with fresh water to salt and chlorine that can cause damage and discoloration.
Afterward, hand wash the bra using cool water and mild detergent. 
Lay the bra flat or hang it up to air dry. Avoid using a dryer, as the high heat can damage the fabric and elastic bands.
Since these bras can have varying percentages of spandex, nylon, and polyester, they have different care requirements. Remember to follow the manufacturer's care instructions.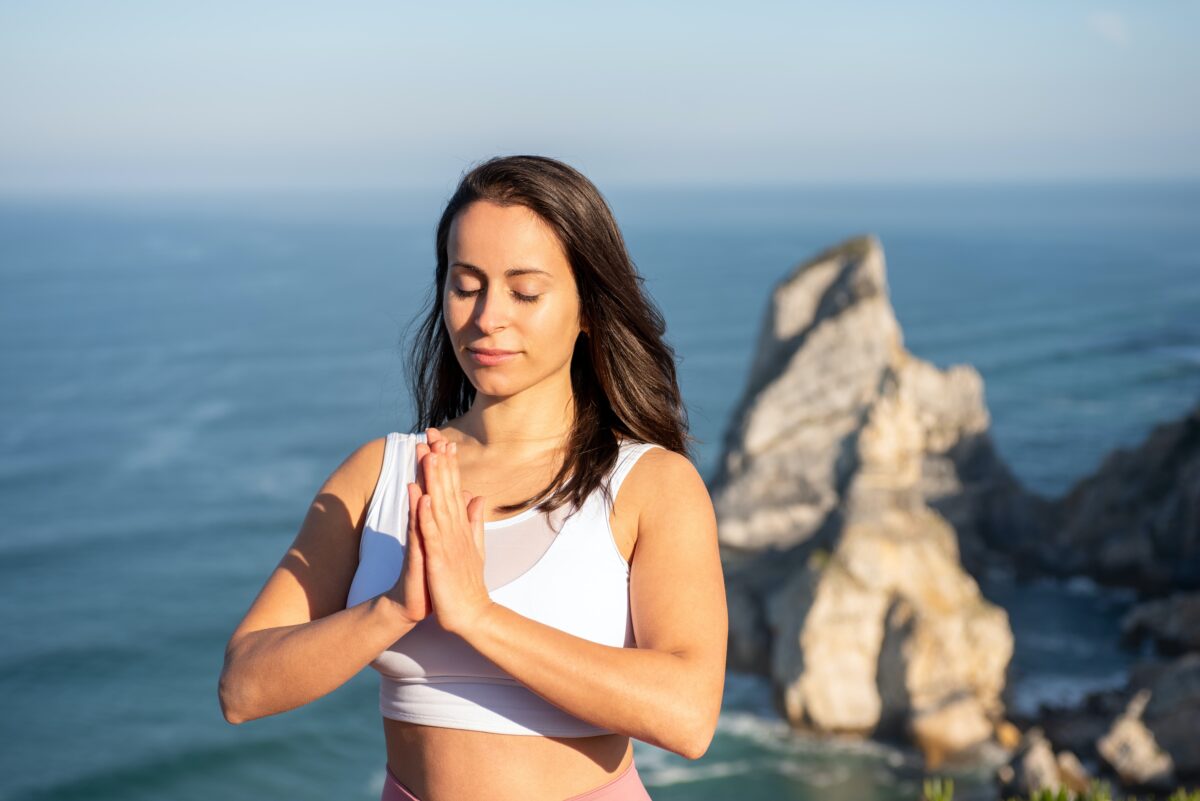 Related Questions
Are Sports Bras Waterproof?
These bras are not waterproof. They are typically made from moisture-wicking materials to manage sweat during physical activities. These materials do not repel water like those used in swimwear, which can lead to discomfort and sagging when exposed to water.
Can I Wear Sports Bras Under Swimsuits?
It is possible to wear the bra underneath a swimsuit for added support, especially if it does not have built-in bra cups. These can also provide additional coverage if you are using swimsuits with minimal coverage, such as bikinis. 
Can I Use a Sports Bra on a Public Beach?
Yes, you can wear this bra on a public beach. Usually, these bras are designed to be worn during athletics and workouts in public places. However, you need to consider the local laws and regulations regarding the beach attire of the beach you are visiting.
Conclusion
If you have been wondering whether you can use a sports bra as an alternative to a standard swimsuit or the best bikinis out there, you are not the first. I asked the same, I tried it, and the results were impressive. You can look good in sports bra just as how you look good in bikinis. However, you must follow the above tips when choosing bras that can withstand chlorinated or salty water.