As an Amazon Associate we earn from qualifying purchases.
My bust is fuller, and I needed something that could offer me extra support when wearing a rashguard. After trying different swimsuit trends and swimwear combos, I discovered the secret to balancing coverage, sun protection, and comfort. 
If you are in the same dilemma, don't worry. I will show you how wearing a swimsuit under a rashguard might solve your predicaments. 
Do You Wear a Swimsuit Under a Rashguard?
You can wear a swimsuit under a rashguard to improve comfort by providing additional support to the bust and preventing skin irritation from the rashguard's fabric. This is most beneficial to big-bust women who likes wearing the best bikinis.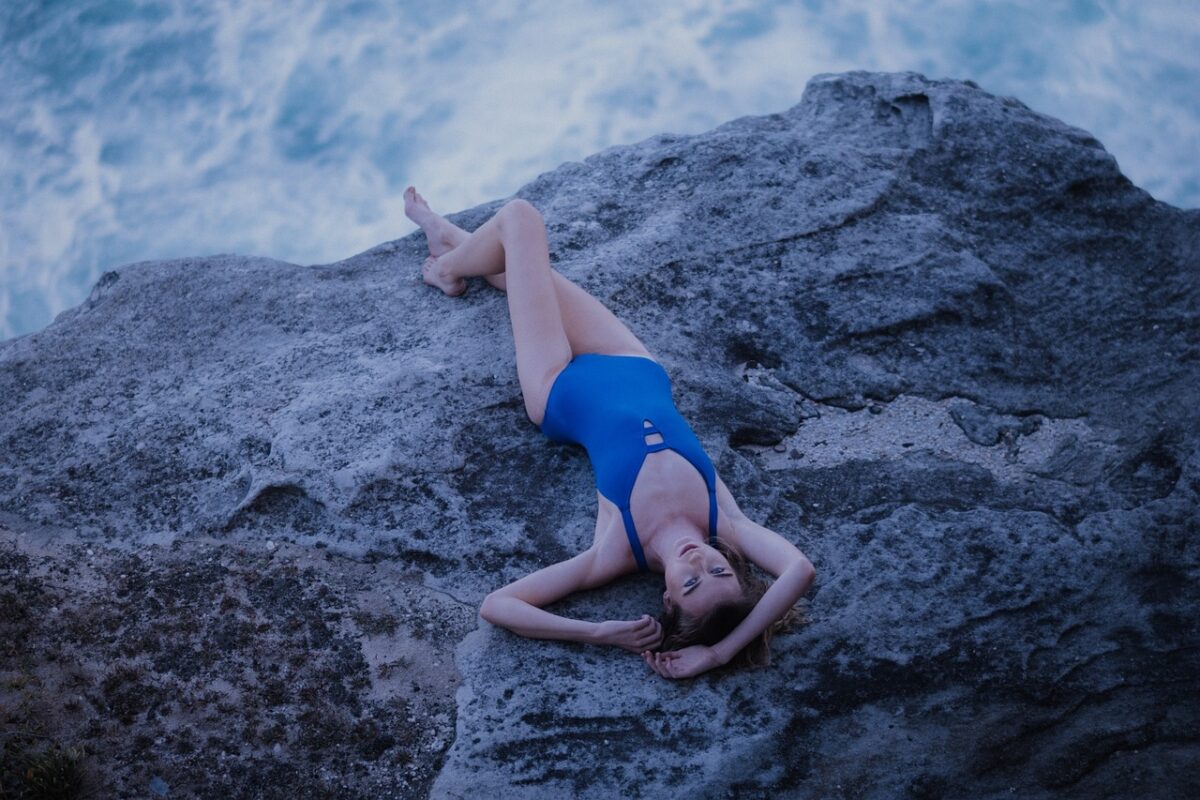 Layering a swimsuit underneath a rashguard also helps to boost modesty by covering the areas that the rashguard might not cover due to its more relaxed fit. 
Additionally, the swimsuit acts as an additional layer of protection from the sun's UV rays. What you wear underneath a rashguard may differ depending on the support and coverage you need.
Reasons to Wear Swimsuit Under a Rashguard
If you are self-conscious and have sensitive skin like me, combining a swimsuit with a rashguard can offer you the following benefits.
Experience Comfort
Although most rashguards are designed to be in direct contact with the skin, I usually don't find them as comfortable as swimwear. The texture of the fabric or the seams of a rashguard can cause mild irritation and discomfort when pressed directly against the skin.
Wearing a swimsuit underneath is a barrier, reducing direct contact between the skin and the rashguard material. I prefer swimsuits made from polyester blends, such as polyester and spandex, for maximum comfort. These materials offer good stretch and shape retention and are resistant to chlorine. You can even pair a rashguard with a string bikini and still be comfortable.
Ensure Modesty
Rashguards are designed to cover the upper body, typically extending from the shoulders to the waist or beyond. However, depending on the style and fit, some rashguards may have a looser or more relaxed fit, exposing more skin. 
If you are self-conscious like me, you should cover up your skin as much as possible. By wearing a swimsuit underneath, you can ensure that the areas not covered by the rashguard are still adequately covered, promoting modesty. 
Get Flexible Designs
Wearing a swimsuit underneath the rashguard ensures appropriate coverage when transitioning. This eliminates the need to find a changing facility or risk being underdressed when changing outfits. 
If the weather changes and becomes cool, you can remove the rashguard and continue with the swimsuit alone.
Guarantee Breast Support
Some rashguards may have built-in shelf bras or padding for modesty. However, they are not typically intended to offer more support for the chest than swimsuits do. Swimsuits often offer built-in support features like cups, underwire, or compression. 
These designs provide structure and support for the chest area. The swimsuit's snug fit helps keep everything in place, reducing excessive bouncing or shifting and providing a more secure feeling. If you still want to put padding on your one-piece, you can still do so before putting your rashguard.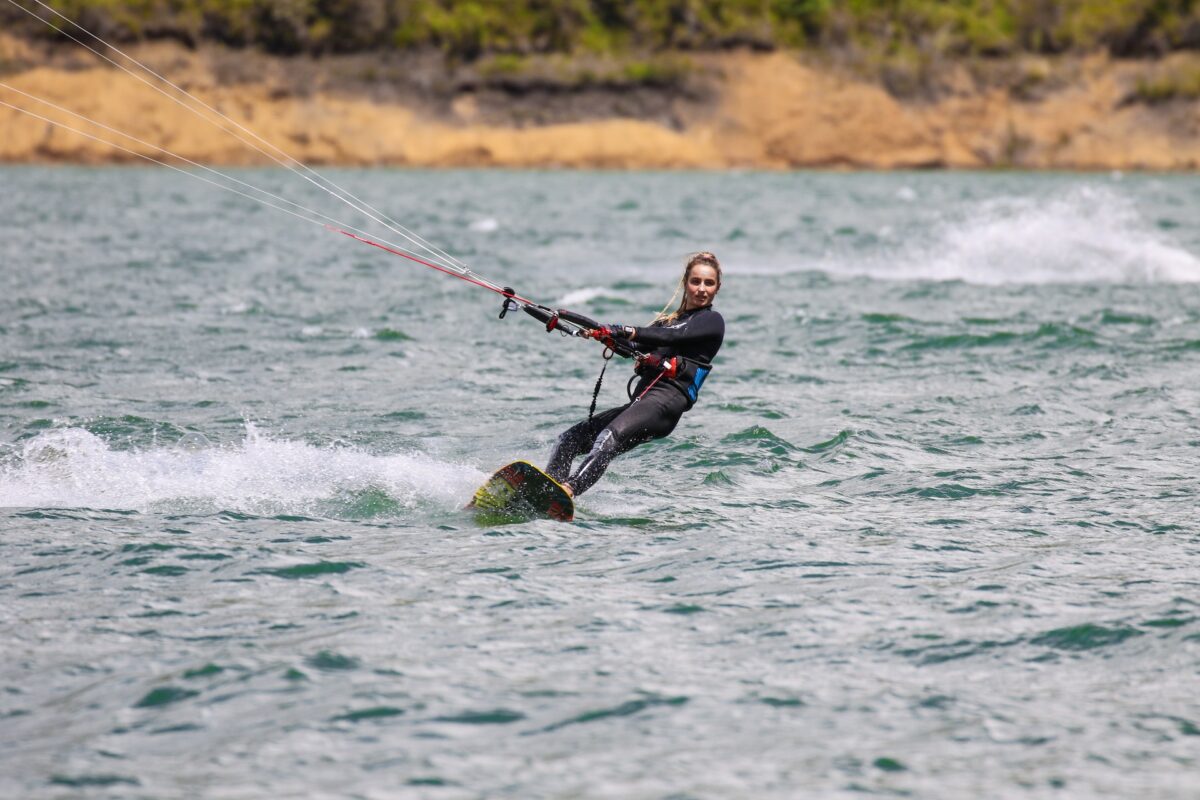 Prevent Chafing
When you wear a swimsuit underneath a rashguard, it helps to wick away moisture from your skin. By effectively managing moisture, the swimsuit helps to prevent the build-up of water between your skin and the rashguard, which can contribute to chafing.
Ensure Sun Protection
Rashguards are usually made from UPF-rated fabrics that block some of the sun's harmful ultraviolet rays. Despite that, some designs may only cover part of the torso or may have a looser fit.  
Wearing a swimsuit underneath a rashguard creates a layered barrier between your skin and the sun. Combining the two garments provides an added layer of coverage, reducing the likelihood of the sun's harmful UV rays reaching your skin. 
Essential Tips When Wearing a Swimsuit Under a Rashguard
Try the following tips if your swimsuit is riding up or getting wet and clingy underneath a rashguard.
Choose a swimsuit that fits to conform to the body's contours and provides a snug fit without being too tight to restrict movements.
Pick a swimsuit with a built-in bra, or wear a sports bra underneath, which is ideal to wear under a swimsuit. This will help to provide support and prevent your breasts from bouncing around.
Get a swimsuit the same color as your rashguard to create a more streamlined look.
When wearing, ensure that the swimsuit is adjusted correctly and doesn't bunch up or ride up underneath the rashguard. Smooth out the wrinkles and folds to ensure a comfortable and streamlined fit.
Related Questions
Can I Use a Rashguard Without Wearing a Swimsuit?
Yes, you can wear just a rashguard, even without a swimsuit. However, know that you won't have the necessary support for the breasts if you do this.
Does Wearing a Swimsuit Affect the Fit of the Rashguard?
Yes, the additional layer of the swimsuit can affect how the rashguard sits on your body and may affect the overall fit. Opt for a rashguard size that accommodates the added layer of the swimsuit without feeling too constricting.
Do You Have to Wear a Bra Under a Rashguard?
It's usually ideal to wear a bra under a rashguard, especially if it has no built-in bra. However, this may depend on the level of comfort and support you need.
Conclusion
If you wonder whether you should wear a swimsuit under a rashguard, the answer is yes! Swimsuits are usually made of smooth and comfortable materials and can enhance comfort. They also provide additional coverage and protection against the sun's UV rays.