As an Amazon Associate we earn from qualifying purchases.
If you could name something for its versatility, it would most probably include leggings. In recent years the designer athleisure industry has boomed. Many women have already decided on the idea that leggings are now not only for the gym anymore. They're basically almost for everything.
Is It Okay to Wear Leggings to an Interview?
Experts from career sites and human resources highly recommend not to wear leggings if you are looking for a job as an interviewee. There is a time and place for leggings, and a job interview is generally an occasion that you don't want to wear leggings to.
Leggings are known for their casual and comfy look. In most job interviews, especially when the employer's industry is business, finance, and law, you are not particularly aiming for the casual look of leggings. Instead, you should opt for professional and sophisticated in your overall outfit.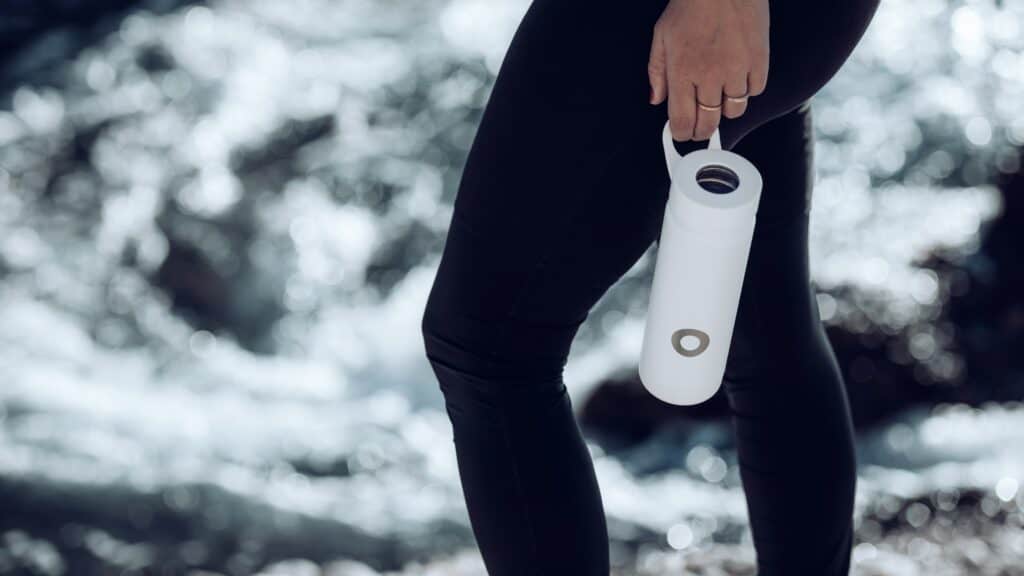 However, there are, of course, exceptions when it comes to this. To get crystal clear with the intention of having you hired, let's discuss when is it or is it not okay to wear leggings to a job interview.
When Is It Appropriate to Wear Leggings to an Interview
Saying that you can't ever wear leggings to an interview is definitely not true. There are still some occasions where you can totally be free and exude your athleisure look and still grab that dream job of yours. The question is "when?"
Applying for the Fashion- Or Fitness-Related Industry
There are more chances that you'll be applauded for braving a daring outfit such as leggings on an interview when your employers are actually from the fashion industry. Leggings, after all, is a trend nowadays. In this work environment, it is certain that they are letting their employees have more freedom when it comes to their outfit choices.
Additionally, you are totally allowed to wear leggings if the job you're applying for is in the fitness world. Obviously, leggings and yoga pants are a must when you're aiming to become a trainer or yoga instructor.
Layered Under a Medium-Length Skirt
Perhaps it's cold outside and you'll freeze to death if you're going out with your legs bare. If you don't have any alternative option (say, a pantsuit), then go for leggings and dress or skirt combination. Here are some tips on layering with leggings but still looking professional and work-appropriate:
Don't use your leggings as trousers.
Don't pair your leggings with a short, cropped top. It's better to pair them with dresses or tops that go over your buttocks.
Only choose leggings that are black or neutral-colored.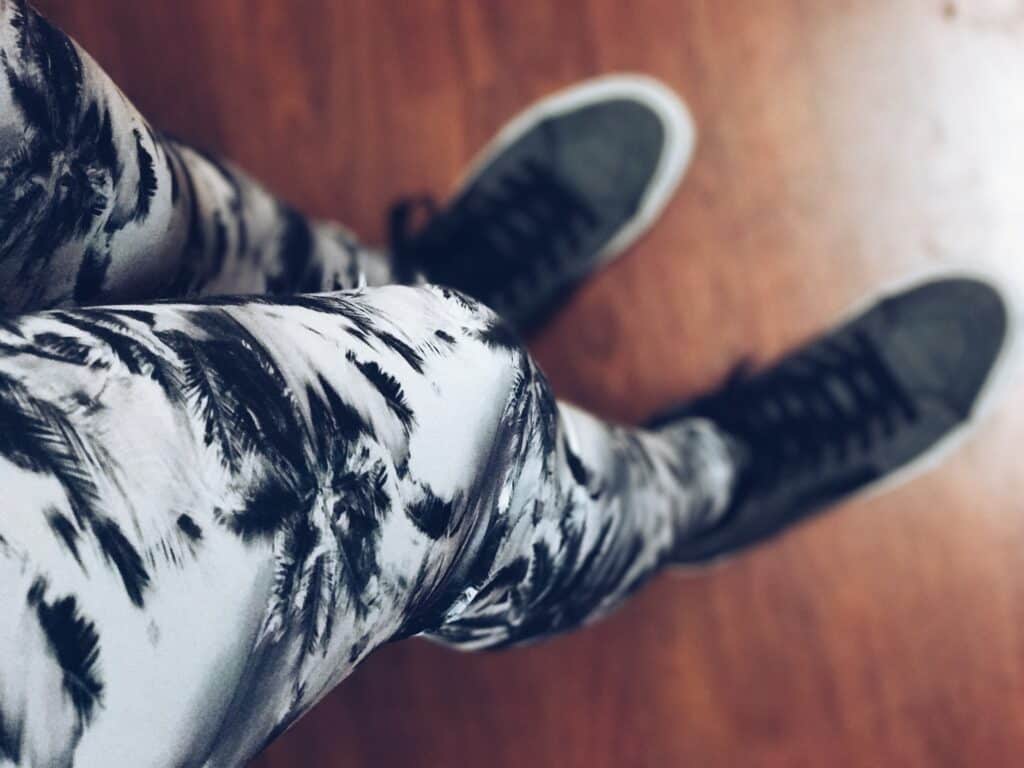 When Is It Inappropriate to Wear Leggings to an Interview
Although it is still appropriate in some instances, as much as possible, don't go to a job interview wearing leggings. Not to say that I am leggings shaming you if you love wearing them, but this advice goes for you who want to look more competent and respectable. Remember, first impressions last, especially during interviews.
Required to Wear Smart Casual or Business Casual
It is your job interview so it is definitely important that you don't break the rules, specifically the dress code. Neutral-colored blazers, blouses, pencil skirts, ankle pants, and pantsuits are usually what you can wear if you're required to wear smart or business casual. Save the leggings when you're already hired and have asked around your officemates to see if leggings are indeed allowed.
Applying for a More Conservative Workplace
Industries like IT (information technology), finance, and law are mostly the ones that require their employees to have a more conservative look. If you're applying for a job in these firms, you have to look the part by making sure you're dressed neatly and modestly.
Jobs like this also sometimes require a lot of networking events and meetings. They expect their employees (or potential employees like you who are to be interviewed) get the notion they have to look conservative. This helps avoid the perception of you being too distracting or inappropriate in social events.
Tips on When to Wear Leggings to an Interview
| Tips | When it's OK | When it's not OK |
| --- | --- | --- |
| Tip 1 | Applying for fashion related industry | Required to wear business casual |
| Tip 2 | Layered under a skirt | Applying for a conservative work |
Frequently Asked Questions
Can You Wear Leggings in a Gym Trainer Interview?
It is okay to wear leggings to a gym trainer interview, although it depends on the organization's requirements for an interviewee.
For instance, some organizations might require you to wear business outfits during the interview. It's therefore advisable to confirm with the hiring manager about the dress code before the interview.
Can You Wear Leggings Underneath a Long Skirt for an Interview?
You can wear leggings underneath a long skirt as long as it is long enough to cover the full length of your leggings. However, in most cases, this depends on the company standards, as some companies discourage long dresses for interviews. 
Are There Formal Leggings Designed to Wear When Going to Formal Settings?
Leggings are designed to be used in the fitness world, such as yoga studios and workouts, and there are no leggings specifically designed for formal settings or interviews.
Typically, professional outfits that you might need to wear when going for interviews have smoother and shiner fabric compared to leggings.
How to wear leggings + how to find good quality ones ǀ Justine Leconte
Conclusion
For your interview, it is best to find outfits that would really make you look neat and competent. This does not mean you have to limit yourself. Instead, be creative and resourceful and find ways on how you can incorporate your personality all the while dressing the part as a job interviewee.