As an Amazon Associate we earn from qualifying purchases.
Leggings are a popular item of clothing, but what are leggings used for? People might wear them as pants, but you can also wear leggings for other purposes. I'll discuss their use in this post and provide tips on choosing suitable leggings for your needs.
What Are Leggings Used For?
In modern times, leggings are used to workout, run errands, as yoga outfits, to compliment an outfit, or as leisurewear at home. Earlier in history, both men and women have worn leggings for warmth and protection from the elements.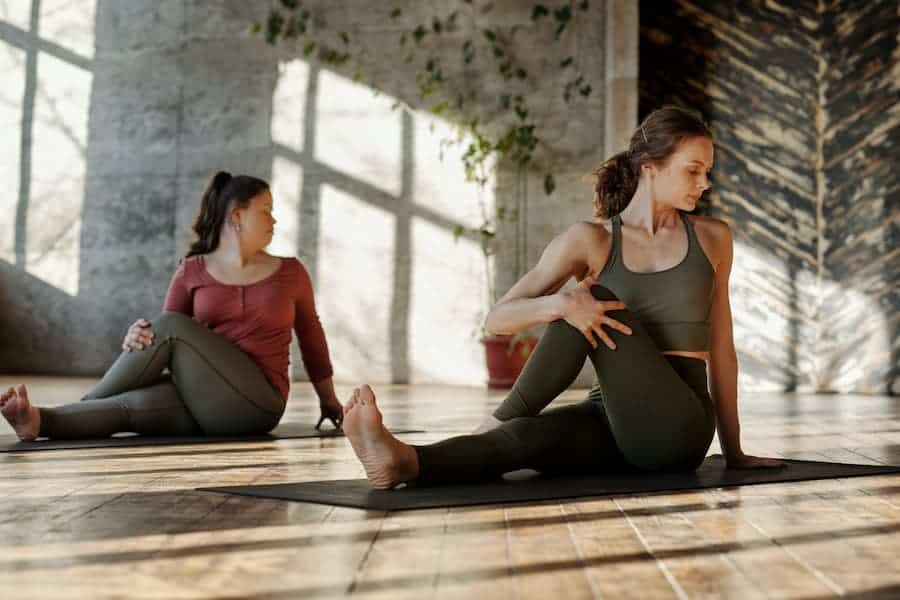 If you don't know what leggings are, they are tight-fitting pants that fit snugly around the legs and hips. They can be made from various materials, including cotton, wool, an elastic polyester, or Lycra. Leggings were once considered underwear but have since become popular as outerwear.
Legging Trends and How They've Changed Over Time
Leggings have been around for a long time, but the styles and trends have changed over time. In the 1970s and 80s, these were typically made from cotton or wool and were thick and heavy. They were most often worn as activewear outfits, like tracksuits or running clothes.
In the 1990s, a more modern style of leggings emerged. These were thinner and made from stretchy synthetic fabrics like spandex or Lycra. They were often worn as casual outfits, like jeans or skirts. Today, leggings come in all sorts of different styles and colors.
Uses of Leggings
Leggings are one of the most popular pieces of clothing for modern society to wear and can be used in various ways, but what are these uses? Here are a few examples of their uses:
To wear while working out. Leggings are a popular choice for activewear because they fit snugly and don't ride up like shorts can.
These can be worn as pants, but it's essential to make sure they fit well and don't look too tight or are see-through.
Leggings can be worn as shorts. If you're not used to wearing these as pants, you can also try wearing them as shorts. Just make sure the length is appropriate. They should stop just above your knee.
As a layer under other clothes. Leggings can be worn under skirts, dresses, and jeans to add warmth in the winter or to protect your legs from the sun in the summer.
As undergarments. These can also be worn as undergarments to keep your legs warm.
To look stylish. While leggings are typically considered activewear, you can also style them to look more like regular pants or shorts.
Tips on How to Use Leggings
| Tips | Leggings are worn as |
| --- | --- |
| Tip 1 | Workout outfit |
| Tip 2 | Pants when running errands |
| Tip 3 | Knee-length shorts |
| Tip 4 | A layer under other clothes for protection |
| Tip 5 | Undergarments for warmth |
| Tip 6 | A way of looking stylish |
| Tip 7 | Leisurewear at home |
| Tip 8 | A way of complimenting an outfit |
Tips for Wearing Leggings
Here are some excellent guidelines for wearing leggings:
Choose the right size. Leggings should never be so tight that they become see-through. As a rule of thumb, if you can't comfortably fit more than one finger between your skin and the fabric, it's too tight.
Wear these with a longer shirt, tunic, sweater, or jacket covering your bottom and upper thighs.
If possible, wear thicker or opaque leggings under sheer or thin ones to avoid unwanted skin exposure.
Wear them with the right outfit – Leggings look best when worn with a longer top. If you wear them with anything too short, it will make your legs look shorter than they are.
Avoid bright colors – Bright colors can be exciting, but they don't look right with any outfit. If you are wearing these as pants or shorts and not working out, it's best to stick to more conservative colors like black or navy blue.
When buying new leggings, try them on in person if possible so that you can be sure they fit well and feel good against the skin.
Frequently Asked Questions
Are Leggings Same as Yoga Pants?
Can Kids Wear Leggings?
Kids can wear leggings as long as they are appropriate for their age and size. These can be a great way for kids to stay warm in cold weather, and they come in a variety of fun colors and designs.
Can Leggings Be Worn to School?
Leggings can be worn to school, but it's best to check with your individual school's dress code to see what's allowed. In general, these are a more casual garment and may not be appropriate for most institutions and formal occasions.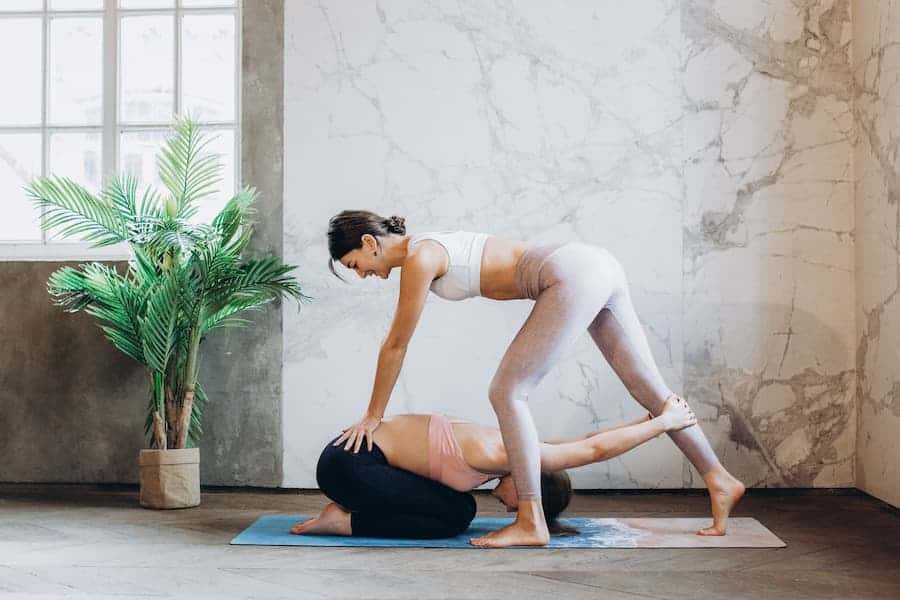 18 Stylish Ways to Wear Leggings! *must-see*
Conclusion
Leggings are versatile clothing that can be worn as an outer layer or under other clothes. They can be worn in several different situations and locations. With all the benefits they provide, it makes sense why they're used in many different ways.
Moreover, I hope this blog post helped you see their versatility and how to use them.