As an Amazon Associate we earn from qualifying purchases.
It has been a common tip from many bloggers and fashion enthusiasts for women to always make sure their leggings are not see-through. Sheer and see-through fabrics are somehow seen as too revealing and inappropriate to be worn in public. They are typically described as borderline lingerie or hosiery.
However, there are situations that may arise which call for see-through leggings. Some women choose to wear them because they are planning to use them under their tunic dresses and skirts. Some have the intention of looking sexually attractive. Whatever spectrum you are in, knowing the best see-through legging options are going to be very helpful.
Top See Through Leggings Reviews
There are various things to consider when buying see through leggings. These include fabrics that are not easily torn. See-through leggings tend to be made with thinner and less fabric.
Additionally, these also include material that is comfortable and breathable. You want one that fit the body snugly. You want to look and feel sexy when you're wearing them.
Fortunately, the qualities mentioned are all available in the following options I included here. By gathering many options available, I have picked three see-through leggings you must have in your closet for when the need arises.
Brand
Sexy See Through Sheer Tight Pants Legging
Sexy See Through Cropped Pants Legging
Sexy See Through Sheer Multi-Colors Legging
Product
Brand
Sexy See Through Sheer Tight Pants Legging
Product
Brand
Sexy See Through Cropped Pants Legging
Product
Brand
Sexy See Through Sheer Multi-Colors Legging
Product
LinvMe Sexy See Through Sheer Nylon Leggings
If you are looking for sheer leggings that are made with high-quality material, the LinvMe Sexy See Through Sheer Nylon Leggings might be your best option. The legging material, though see-through, goes up to your ankles.
That said, these do run a bit long. Take that into consideration when selecting your size. The legging is also loved because of its durable fabric that is not easily torn despite being thin and very sheer. Because of its high-quality milk silk fabric that is not a cheap material, it can withstand tear or damage when being washed.
These leggings are also said to be comfortable and breathable. This is perfect if you're planning to wear them at night with a long top or tunic to go to the club to party. The fabric is silky soft which makes you look and feel even sexier when wearing them.
LinvMe Women's Sexy See Through Sheer Tight Pants...
Size L: Fits weight 52-67kg,waist 73-80cm, length 89cm.Very stretchy, features an elastic waistband...
Sheer Leggings: Crafted with stretchy ice silk, more stretch more sheer.Choose smaller size if you...
Sculpt Curves: Embrace your body like a second skin, enhancing your natural curves. Contouring your...
LinvMe Sexy See Through Cropped Leggings
Made from the same brand as the first option, the LinvMe Sexy See Through Cropped Leggings is also made of milk silk fabric and some materials combined. These leggings are Capri in length. They span up to somewhere between your knees and ankles.
This legging is made with milk silk, a soft silk-like fabric that is considered a luxury fiber because of its high production costs. Hence, you can rest assured the legging material is more breathable than the normal hosiery which is usually just made of simple polyester or other cheap fabrics.
Although it may come in smaller sizes, the LinvMe Cropped Leggings is loved for the ultimate comfort and the added sexiness. They come in white and black. White is more see-through than black one.
LinvMe Women's Sexy See Through Cropped Leggings...
Size S: Fits weight 35-45kg,waist 50-60cm, length 62cm.Very stretchy, features an elastic waistband...
Sheer Leggings: Crafted with stretchy ice silk, more stretch more sheer.Choose smaller size if you...
Sculpt Curves: Embrace your body like a second skin, enhancing your natural curves. Contouring your...
Zukzi See-Through Leggings
Are you looking for variety more than just the regular black see-through leggings? You will be amazed by how many options you have with the Zukzi Women's See Through Leggings. The brand has made available 8 colors. These include beige, dark grey, light blue, pink, red, white, yellow, and, of course, black.
This legging is designed to be low-rise and slim fit. It is also made with a thin and yet stretchable material that is lightweight and airy. You will feel like it is merely a second skin. Because of its see-through fabric and design, it also looks super sexy in any outfit, especially when worn with some fabulous high heels.
Unlike the two LinvMe options shared, the Zukzi Women's See Through Leggings have two different styles. One is a not open crotch style while one is an open crotch style. It has unsewn seams and has a hole in the crotch and buttocks area. This legging is perfect if you are looking for a see-through legging that is affordable and fits snugly to the body.
Zukzi Womens Sexy Lingerie See Through Leggings...
Manufacturer Size S/M: Fits 130lb or less, 5 foot 7 or less in ladies perfect
Manufacturer Size L/XL: Fits 145lb or less, 5 foot 7 or less in ladies perfect
Stretchable, soft and thin fabric, see through tight leggings
Features to Consider when Looking For See Through Leggings
Unlike other regular leggings, you have more things to take into consideration when buying see-through leggings. This is because they are made of fabrics that are more fragile than the regular. To help you in buying, here are the factors you can look into:
Comparing See-Through Leggings Features
| Leggings | Length | Waist style | Leg Style |
| --- | --- | --- | --- |
| Linvme | Ankle-length | High rise | Skinny |
| Linvme Cropped | Capri | Low rise | Cropped |
| Zukzi | Ankle-length | Low rise | Wide |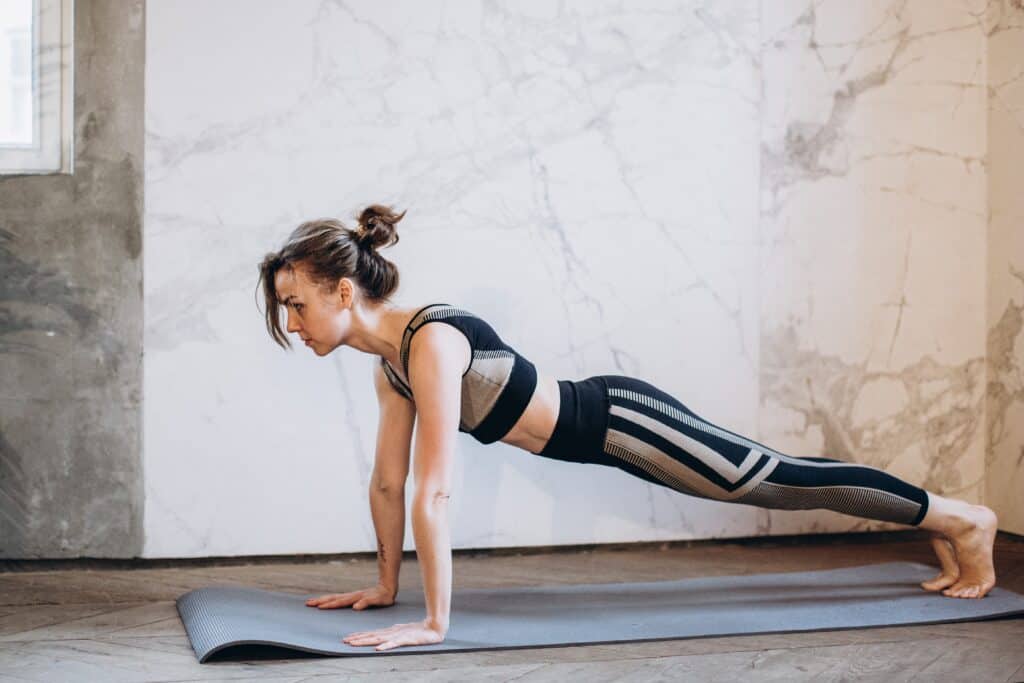 Non-Tearing Fabric
Recognizing that it is see-through, the fabric is clearly made of thin material. Therefore, if you are buying see through leggings anytime soon, you must remember to check to make sure the fabric is not easily torn. 
Some companies out there use low-quality fabric or lessen the amount of material used in the production to decrease their expenses. Try to be wary of this and carefully examine your leggings first before buying.
Seams or Details
Some see through leggings might have various details or seams. They may also be made of different styles such as full-length or cropped and open crotch or not open crotch styles.
Either way, these are some of the things you might check when you are going to purchase see through leggings. They affect the total look and feel of your outfit. Additionally, some of these styles also look best on specific body types and shapes.
Breathable Fabric
Some hosiery, such as stockings or tights, can cause yeast infections and skin problems because their fabrics retain warmth and moisture. Unlike those, you must find see-through leggings that are made of breathable fabrics that will wick any moisture or sweat in your legs.
Find pairs that are lightweight and airy. When you wear them, you will feel ultimately comfortable. It doesn't matter if you wear them alone or under tunics or long blouses.
Stretchable Enough
The fabric may be thin for see-through leggings and yet, one of the things you still have to thoroughly consider and examine is its ability to stretch. Other people may prefer wear-and-tear see through leggings. If that is not your preference, it is best to do a stretch test.
Some people do this by stretching their leggings on their arms when they are buying see through leggings. If you're purchasing online, you can easily check the review section to see more information.
High Rise
You don't want your leggings to roll down. Sometimes, see-through leggings will tend to fall off your hips. Maybe they are not the right fit or have been worn too many times. 
To avoid these awkward situations where you constantly need to pull them up, simply choose a pair that is high-rise or has high waistbands that span up to your waist or torso. The waistband adds more coverage and, at the same time, keeps the leggings in place.
Why are my Leggings Always See Through?
Your leggings become or look see-through generally because of the combination of the fabrics used, stretched out and low-quality fabric, and too much exposure to heat. Your leggings will also tend to be see-through if you bought a pair that is in a smaller size than you are. They will get too stretched out.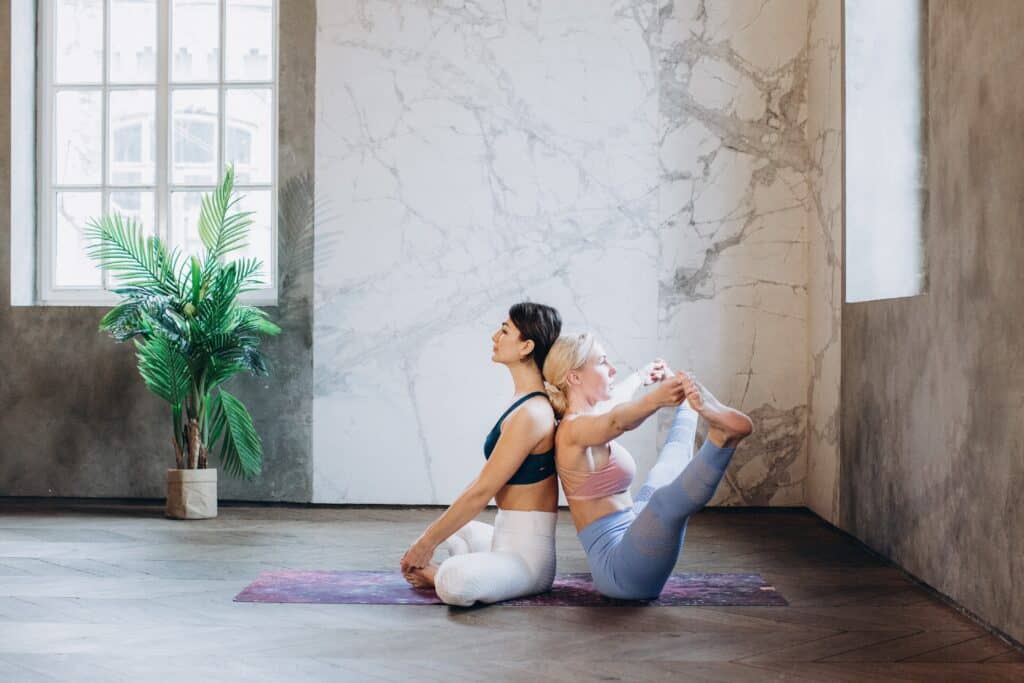 More specifically, here are some reasons why your leggings are always see through:
Material is a Mixture of Several Types
See-through leggings are most commonly produced with synthetic materials such as polyester, nylon, spandex, and other more specialized ones such as milk silk. However, what usually happens is that when you stretch the fabrics containing nylon or spandex, the material tends to be sheer.
When tightly woven though, it is safe to say that you don't need to break a sweat about flashing your neighborhood with your leggings.
Fabric Is Too Stretched Out
There are two primary reasons why your leggings get see-through as they are stretched out. First, because the size is too small for you. Second, because they have become worn out after too many uses and washes.
You can avoid the first by making sure your leggings, whether see-through or not, is the right fit for you. Second, choose leggings that are made of high-quality fabrics.
Fabric is Low-Quality
Speaking of quality fabrics, some leggings are made of low-quality fabrics. This is because companies may cheat on the quality of fabrics they use to lessen the production costs. This is why buying leggings from credible and reliable ones should be a must.
Material is Exposed to Heat
The materials composing your leggings can, when exposed to too much heat, actually shrink or get too loose. This heat may come from natural heat, washing machine, or clothes dryer. This happens mostly because one of the most common fabrics used for the stretch of the leggings, spandex, becomes thin and weak as its fibers get ruined by the heat.
CLASSY Leggings Outfits that look Chic and Sophisticated
Frequently Asked Questions
How Do You Tell if Your Pants are See Through?
The easiest and most efficient way for you to check if your yoga pants and leggings are see-through is to do the mirror test. Before purchasing the leggings, make sure to try them on as much as possible. See how they fit your body.
While in front of the mirror, try bending over or doing some stretching movements with your legs. Examine the leggings' ability to stretch and how far they will be able to do so. In this case, you can see if your leggings will stretch out too much and too easily.
Will They Show Off Your Panties?
You may have bought a legging thinking it's not sheer. But, when you go outside, you're shocked to realize you are flashing off your panties.
Because of this, I recommend that you check your leggings in the privacy of your home first before going out in public.
What Do You Wear Under See Through Leggings?
Aside from thongs, you can also wear seamless and high-rise panties under see-through leggings, especially if you're just planning to wear them under your long top, skirts, or dresses.
Choose panties that are high-cut and tagless in construction so there will be no awkward bulges around your butt. Plus points if they also are chafe-free and microfiber.
Conclusion
See through leggings can be used solely as hosiery or lingerie or as a layer under your skirts, tops, or dresses. Because they are made with thinner and more vulnerable fabrics, it is best to check certain features and qualities first before purchasing. Make sure they are just what you intended them to be.
These are perfect to be worn during night outs at clubs or parties as well. Many women also use them to look and feel more sexually appealing since a sheer and tight-fitting legging can do just that.