As an Amazon Associate we earn from qualifying purchases.
Fashions change fast, and different types of bottom wear come and go. Fashions change even faster for women as they are more fashionable than men. However, women's leggings tend to increase in popularity and demand over time instead of losing demand. So, why do women love wearing leggings?
Why Do Women Wear Leggings?
Women wear leggings because leggings are stretchable, breathable, and moisture-wicking, making them comfortable. This makes leggings ideal for day-to-day wearing when running errands in town, during exercises, and casually at home. Also, leggings are popular and fashionable, and women who love fashion and the latest trends tend to wear them. 
Additionally, leggings are versatile and match a wide range of formal and informal outfits. Although different women have different outfit tastes, the following are some main reasons most women love leggings.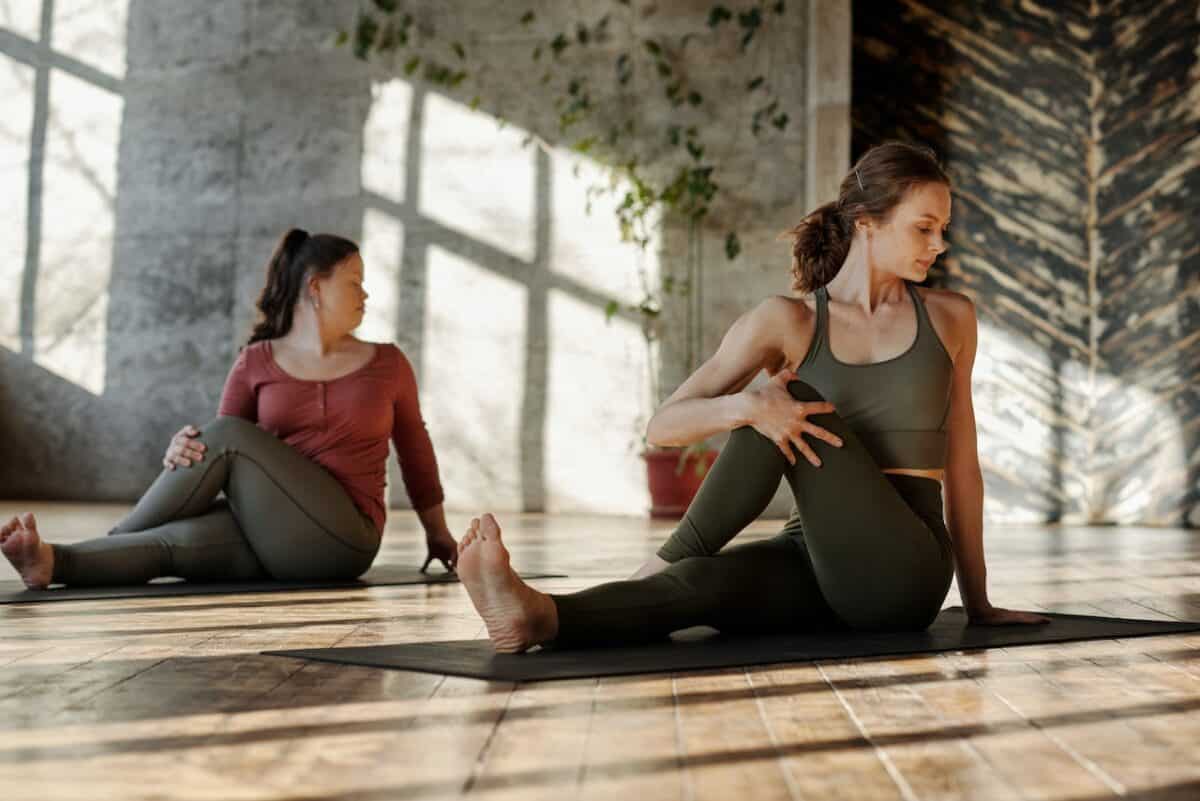 Comfort
Leggings are generally made from materials such as spandex which has good shape retention and stretchability, or nylon and polyester, which are moisture-wicking and breathable. This makes leggings ideal for wearing when going for yoga exercises when running or just lounging around the house.
Unlike skinny jeans that are heavy, too tight around the thighs, and tend to cause insufficient air circulation around the crotch area and squeeze your muffin top, leggings are lightweight, smooth, and non-confining.
They provide freedom of movement, allowing you to carry out your daily activities without exerting pressure on your thighs, abdomen, or tummy. Leggings feature an elastic waistband instead of zippers or buttons, allowing them to remain comfortable even when you bend.
Versatility
Women are fashionable and will want attire that matches many outfits. Leggings are versatile, and you can pair them with the following outfit ideas depending on the occasion. For instance:
You can pair your patterned leggings with a T-shirt, crop top, oversized sweater, a long cardigan, or a denim jacket to create a casual outfit for outings, dinner, or lunch dates.
If your workplace allows wearing leggings, you can pair them with a long, flowy shirt that covers your behind, high heel shoes, and some jewelry, and then top it with a blazer to draw your colleagues' eyes to the upper part of your body.
Pair high-waisted leggings with a pair of sneakers and a T-shirt to look athletic. High-waisted leggings can make you feel confident as they do not ride up and down to expose your body.
Flexibility
Most of the house chores involve bending, especially when kids are involved. For instance, you might need to bend when playing with kids, walking up and down the stairs while holding the hands of the kids, picking up toys from the floor, and cleaning up spills.
Fortunately, leggings are stretchy and give you the flexibility you need to run errands. Since they are stretchable, you can even wear them at the gym without fearing tearing up when making the moves and kicks.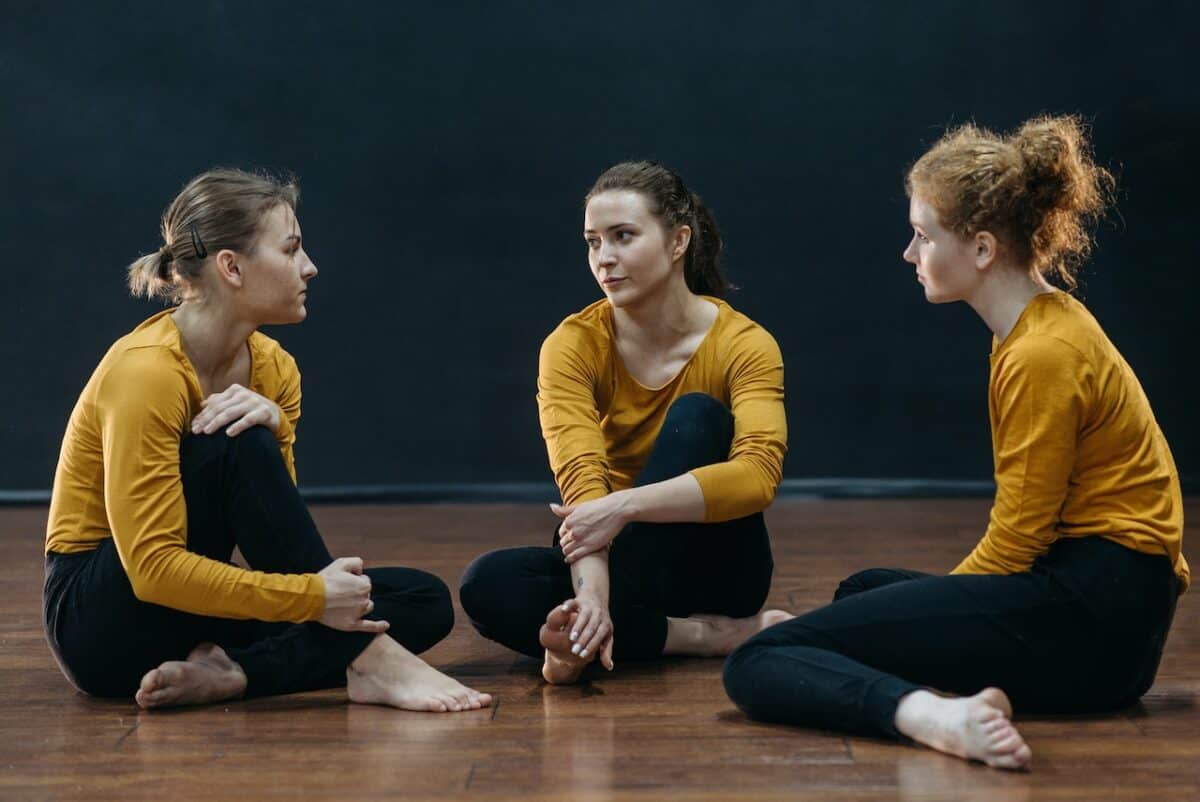 Ease of Wear
Grooming can take longer than expected, especially when your closet has an extensive collection of top and bottom wears. In most cases, you will use time going through the wardrobe looking for top wear that will match the pair of pants you want to wear.
After deciding what to wear, wearing pants can take longer as you fasten the buttons and buckle the belt. Since leggings go with a wide range of outfits and don't need buckling up, you only need to put on a pair of leggings, wear your flowy dress or T-shirt, and you are ready to go.
Muscle Support
One of the admirable things for women is having an attractive body shape. One of the best ways to control your body weight and shape is through rigorous exercises. However, exercise strains your muscles, resulting in microscopic tears.
At the same time, exercise increases your metabolic rate, leading to sweat. Keeping in mind that sweat can harbor microorganisms, your sweat contracting these tears can cause infections, especially if the pants are not moisture-wicking and breathable.
Fortunately, most leggings designed for workouts come with compression zones. These zones help to support and contain your muscles, promoting recovery and relieving soreness.
Reasons Why Women Wear Leggings
| Reasons | Women wear leggings because they are |
| --- | --- |
| Reason 1 | Comfortable |
| Reason 2 | Versatile |
| Reason 3 | Flexible |
| Reason 4 | Easy to wear |
| Reason 5 | Offer muscle support |
Frequently Asked Questions
Can Leggings Make Me Look Flattering?
Yes, leggings can make you look flattering if you match them with a top, T-shirt, dress, or anything else that will fully or partially cover your front and butt. Generally, they are tight and will show off your body shape, including your hips and legs.
Can I Wear Leggings All Year Round?
Do Men Wear Leggings?
Yes, men can wear leggings. Some leggings are specifically designed for men, with the male anatomy in mind.
They allow you to run, jump or even squat while holding everything into place. Leggings can also outline your physique and muscles, helping to boost your self-esteem.
18 Stylish Ways to Wear Leggings! *must-see*
Conclusion
Although what to wear when running your house chores, going for exercise, or going to work depends on your preference, you might consider wearing leggings as they are comfortable, easy to wear, stretchable, and gives you the flexibility you need. They are also versatile and match different outfits.