As an Amazon Associate we earn from qualifying purchases.
Summer fashion is about bright hues, loose clothing, and floral patterns. Adding a pair of leggings to your summer outfit can round off the look and keep you warm when the sun goes down. This article will guide you on how to wear leggings in the summer season for a comfortable, effortless style.
How to Wear Leggings in the Summer Months
Leggings are the epitome of practicality and everyday fashion. They are also a viable option to cover your legs in the scorching months when you do not want sunburnt legs. The best part is that they go with most things in your closet.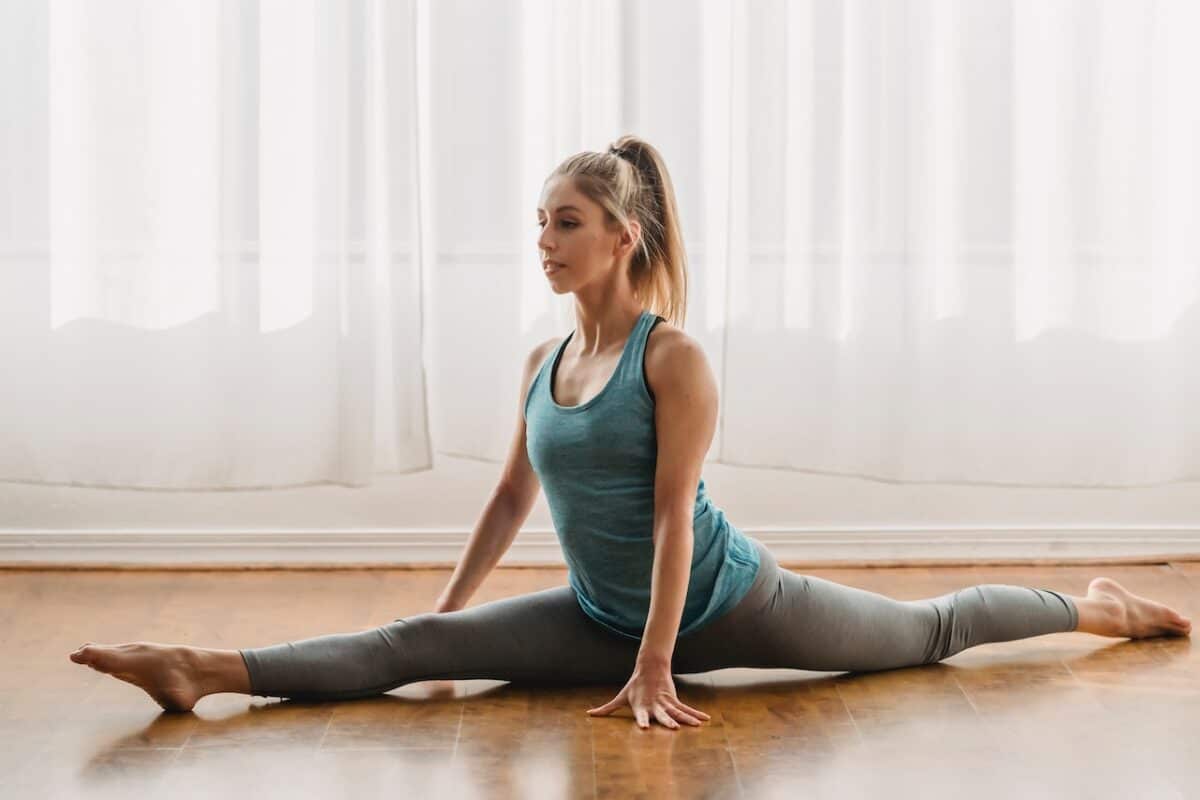 Airy Shirts
Airy shirts are the go-to option for many women when the temperatures become too high since they are breathable and comfortable. These loose tunics and leggings go really well with each other. While many people prefer the versatility of black leggings, you can experiment with lighter hues that are more summer-appropriate.
There are some ways to wear leggings with airy shirts:
You can wear a printed shirt and matching plain leggings
You can wear a plain shirt with plain leggings for a monochromatic look or in contrasting colors
You can wear printed leggings with plain shirts to create a statement look
Bonus tip: High-waisted leggings and loose shirts are a great way to hide stubborn belly fat.
Crop Tops
Crop tops have become all the rage in recent years. They are edgy, stylish, and ideal for summer since they are midriff-baring and often made with breathable material.
Loose crop tops pair really well with leggings for a scorching day out while you are running chores.
Just make sure that you choose the right style of the crop tops, paying special attention to the following:
The length of the crop top
The fit of the crop top
Rompers
Rompers are a great way to step into the summer months. These trendy pieces are often made with a flowy material and come in the most stunning prints. The loose fit with a cinched-in waist provides comfort and an attractive silhouette.
Most often, rompers are a bit short, so you can add a pair of leggings underneath them for some coverage. Plain, black leggings couple flawlessly with most rompers. Wrap a statement belt, add a fedora hat, and you are ready for any occasion.
Black Heels or Flats
Black-colored leggings go almost with every type of clothing and color. If I talk about your daily routine in which you wear a blouse or top with leggings, then flats would be a great option as they are comfortable.
Flats are also the go-to footwear for the hot months for the majority of people, as the warm weather gives you the opportunity to let your feet breathe. However, as comfortable as they are, flats do not work in every situation.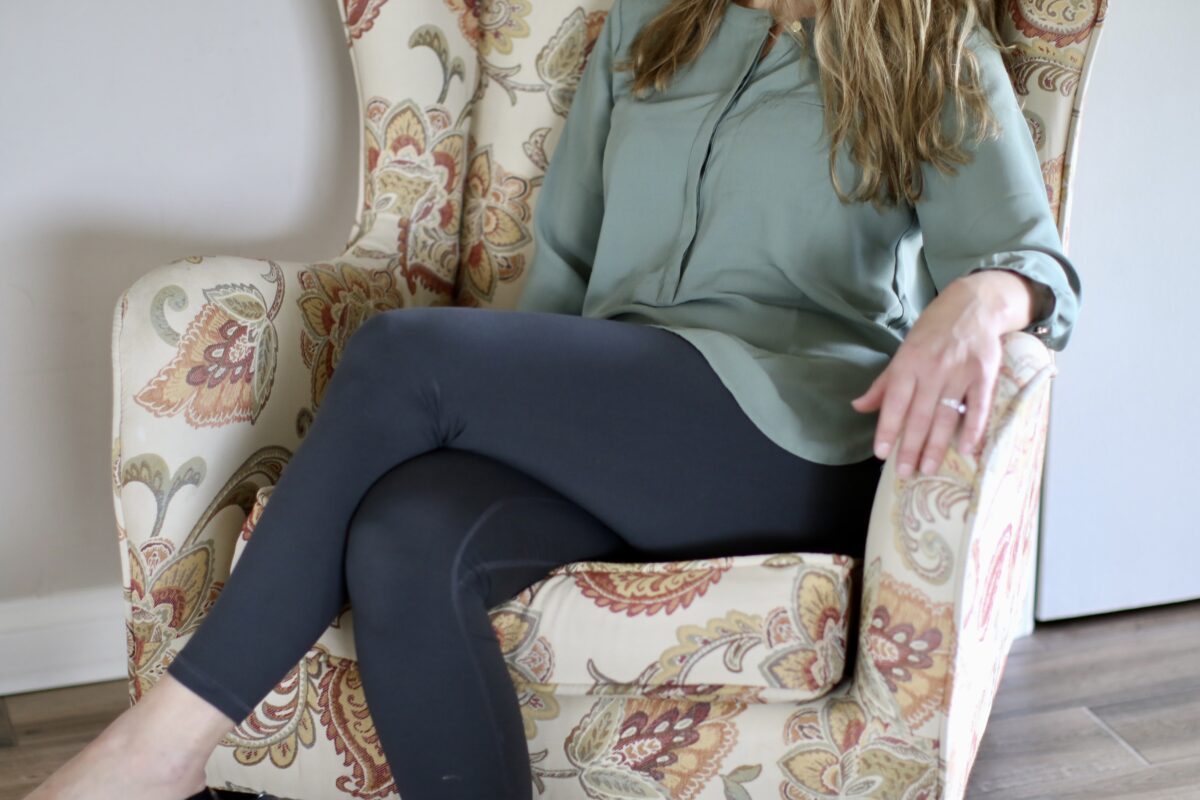 For a more professional and elegant look, the classic black heels would look perfectly fine. Pair them with satin leggings for an indoor event because cotton leggings do not seem very appropriate in an official setting. You can even wear light accessories to enhance the overall look.
Short Dresses
Summer is the perfect time to wear short dresses because they feel light and pleasant. However, for chilly summer nights, you can consider wearing leggings. The right pair of leggings will not take away from your dress and make you look chic.
Just make sure you choose leggings made with breathable material, so you can feel comfortable regardless of the fluctuating temperatures.
Kimono
The kimono is considered a very pretty and elegant dress, ideal for summer, mainly because it is long and has a little drape. Since kimonos are glossy and shiny dresses, they would go perfectly with glossy and shiny leggings. Along with these, you can wear a complementing top and fasten a belt around it to give you a subtle yet classy look.
Shorts With Leggings
While shorts with leggings may not be the most usual pairing, it looks really cute when done right.
When wearing shorts with leggings, make sure you go for the right style of shorts, correct shoes, and wear a good top.
Combine your plain black leggings with denim shorts, and add casual shoes for a laid-back look. Make sure that your shorts are not too tight so that they blend in with your leggings. Finally, wear a tight tank for a streamlined look.
Outfit Ideas to Wear With Leggings During Summer
| Outfits | Pair leggings with |
| --- | --- |
| Outfit 1 | Airy shirts |
| Outfit 2 | Crop tops |
| Outfit 3 | Rompers |
| Outfit 4 | Black heels or flats |
| Outfit 5 | Short dresses |
| Outfit 6 | Kimono |
| Outfit 7 | Shorts |
How to Find the Appropriate Leggings
Wearing the right kind of leggings is the key to achieving the relaxed yet casual look this summer. Here are a few things to consider when picking up a pair of leggings.
Material
Since I am talking about summer looks, it is very necessary that you find the right type of material for your leggings. Therefore, you should make sure that you find a material that is breathable as well as comfortable. For very hot days, a material that is airy is preferred, and an excellent option for this is either cotton or lycra.
Fit
When you go to buy leggings from the market, just do not pick up any and pay for them. You will regret it later! Make sure you try the leggings once before buying so that you know it fits you perfectly and is comfortable as well.
Ideally, they should not be too tight, so your legs are entrapped, and every dimple and cellulite on your leg is visible. Similarly, it should not be too loose that it bunches up in places that look very unflattering.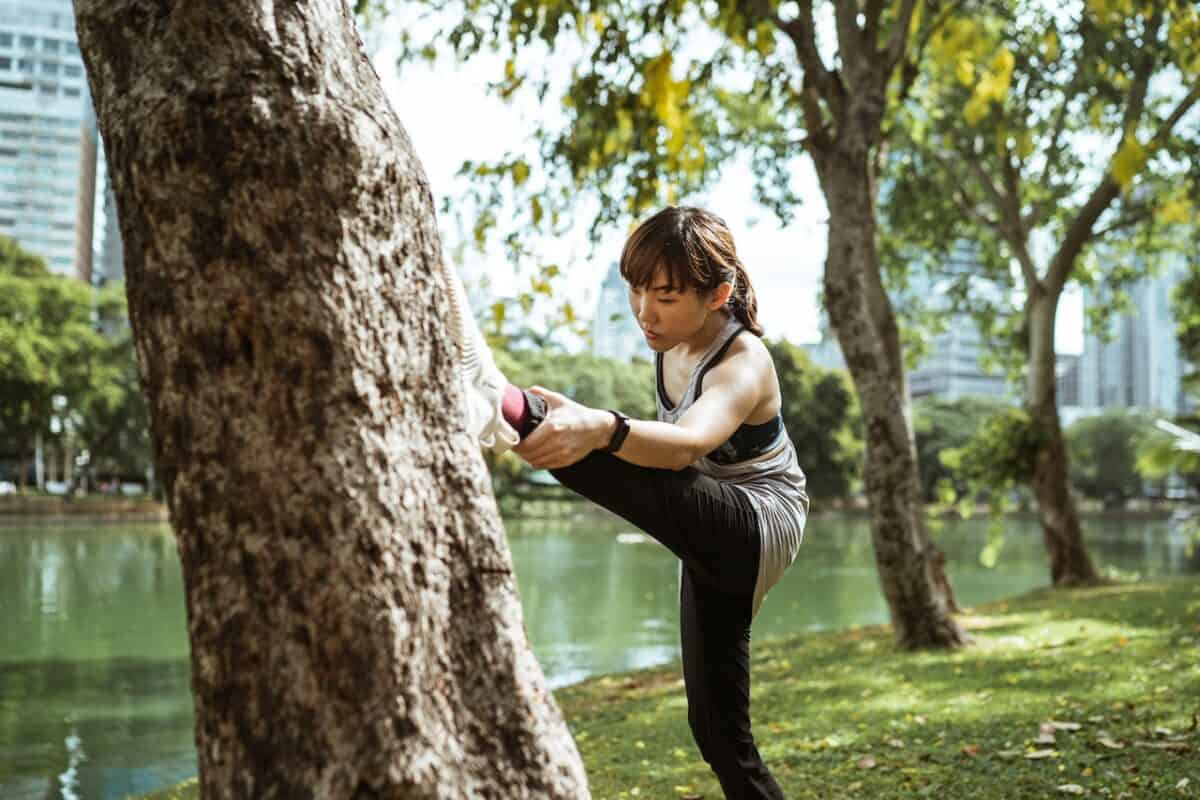 Colors
Most people prefer dark-colored leggings for a number of reasons. Firstly, you look slim in dark colors. Secondly, dark-colored leggings give you a flattering and favorable look. Finally, they hide stains well, so you can wear them on a daily basis.
However, there are no rules against wearing light colors if that's what makes you feel most like yourself!
When buying leggings that are printed, do make sure that you try them because some prints look really good when they are on the hangers yet don't look good at all once you wear them.
Length
There are three common types of legging lengths:
Capri Length
If you live in a place that is extremely hot then you should consider wearing Capri leggings. Capri leggings are tapered at the bottom and end somewhere near the lower part of your knee. Capri leggings keep you cool and look very stylish.
Mid-Calf Length
Also known as three-fourth leggings, mid-calf leggings are cut off somewhere in the middle of your knees and ankles. These look amazing with high heels and make your pins look incredibly toned.
Full Length
Full-length leggings end at your ankles and, thus, are also called ankle-length tights. These give an illusion of longer legs, which is perfect for petite women looking to appear taller and slimmer.
Waist
High-Waisted
High-waisted leggings have waistbands that reach above the belly button. They are perfect for hiding the belly pouch and keeping everything tucked in. They also provide extra support, look very stylish, and work well under sports bras and crop tops.
Mid-Waisted
Mid-waisted leggings have waistbands positioned between the belly button and hips. These are more commonly used for everyday use as they are marginally more comfortable than the high-waisted variety.
Frequently Asked Questions
Which Color Leggings Keeps You Cool on a Summer Day?
Generally, the best color leggings to keep your body cool on a summer day are warm colors such as white, yellow, gray, and red.
Normally, warm-colored leggings tend to reflect light from the sun and therefore keep off heat from the sun. If you wear dark-colored leggings such as black, they will absorb heat from the sun, which might cause heat buildup and excessive sweating.
What Are the Best Leggings to Wear During Summer?
Normally, most leggings are designed with a soft fabric that makes them fit for summer. However, full-length leggings might not be suitable during summer, especially when you are engaging in intense activities.
In most cases, 7/8 leggings and 3/4 leggings are the best as they are shorter than full-length leggings, allowing more airflow on your skin.
What Are the Benefits of Wearing Leggings During Summer?
Generally, leggings are designed to cover a larger part of the leg, which helps in protecting the skin from intense sunburns, especially during summer.
Normally, the leggings will prevent direct UV light from the sun that causes wrinkles, lines on the skin, and more serious irritations, especially for people with sensitive skin.
How to wear leggings + how to find good quality ones ǀ Justine Leconte
Conclusion
The versatility of leggings is such that they can be worn anywhere, with any outfit, and at any age. Wearing leggings is a great way to shape your legs or add some warmth to an attire. Make sure to go for the right leggings that suit your frame, so you can flaunt your look confidently.