As an Amazon Associate we earn from qualifying purchases.
Jeggings and leggings have the nonchalant elegance in common, but they're quite different in many ways. Knowing when, where, and how to wear them is imperative to good styling. 
I'm going to share a fair comparison of jeggings vs leggings, as I look closely at their materials, cut, and best styling. 
Overview 
When it comes to jeggings vs leggings, there a few distinguishing factors, along with specific times when it makes sense to wear each.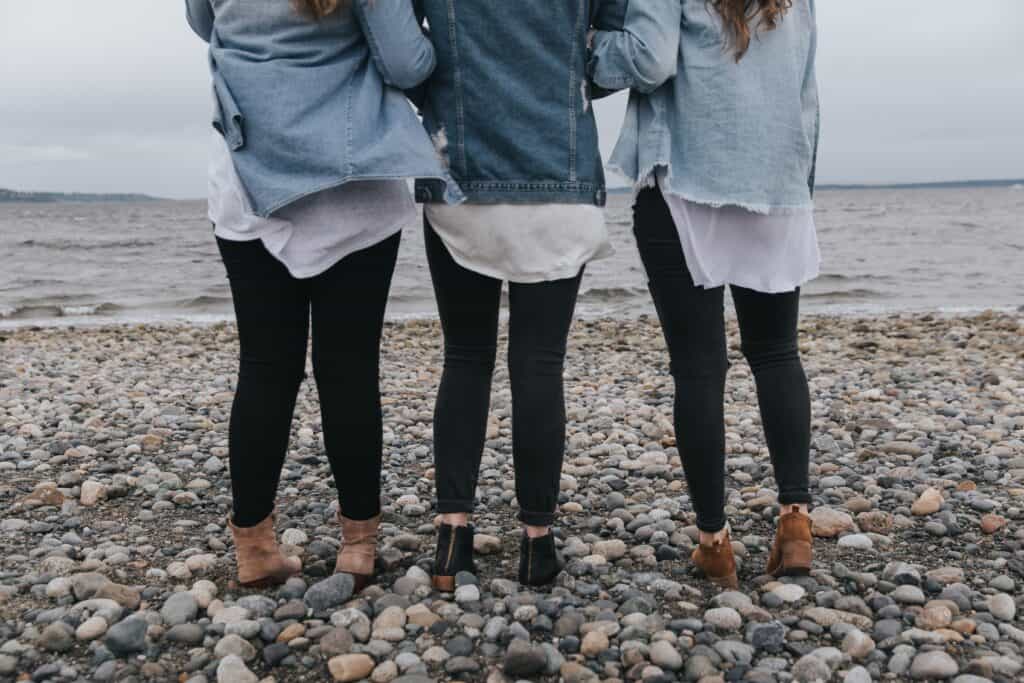 Jeggings
Jeggings came into the fashion scene at the heels of the skinny jeans boom in 2010. They're a quick and practical fashion solution.
While skinny jeans look great with their form-fitted look, they aren't very comfortable and take a bit of time to put on. You look around, and lo and behold, there are new skinny jeans that are as versatile and comfortable as leggings. 
People fell in love with that new trend right away, and it's been going strong for almost a decade. 
Jeggings are made from a hybrid fabric that's part-cotton like jeans, and part-spandex like leggings. This gives it the unique stretchy jeans look it has. Some jeggings are completely spandex, and these are just modified or 'faux' leggings. 
Pros of Jeggings 
Stretchy and comfortable
Looks like skinny jeans
Easy to wear and move with 
Looks good with plaid and white T-shirts
Can be worn like jeans if they have a structure  
Cons of Jeggings
Not flattering on all body types
Limited fabric and color options
Not suitable for professional settings
Leggings
Black leggings were first seen in 1954 when Audrey Hepburn wore a pair in the movie Sabrina. It was a shockingly fresh look at the time, and many designers and actresses took note. 
It wasn't made from a stretchy material though, just very tight fabric that flattered her svelte body. 
The leggings were used to came into the scene in 1959 after the chemist Joseph Shivers invented Lycra, known as spandex, in 1958. There's a long history of iconic leggings from then until the 90s when big pants replaced them.  
Leggings made a huge come back in the 2000s, with IT-girls from Paris Hilton to Gigi Hadid sporting them.  
Pros of Leggings
Plenty of styling combos
Suitable for all occasions
Easy to wear
Easy to buy as it's in every store
It's a body-flattering outfit
Leggings are trendy without looking tacky 
Cons of Leggings
Suitable for certain body types only
The lack of structure forces long tops or cardigans
Jeggings vs Leggings
It's usual for girls who like jeggings to also have a pair or two of leggings. They're pretty much interchangeable, except for certain occasions when you really have to draw the line. 
Comparing Jeggings vs Leggings
| Features | Jeggings | Leggings |
| --- | --- | --- |
| Fabric | Hybrid of cotton | Spandex |
| Stitchings | Yes | No |
| Color Variety | No | Yes |
| When to Wear | Casual | Workouts and outings |
Similarities 
Here's how jeggings and leggings are similar. 
Comfort
They're both comfortable to wear, no squeezing waistlines, pinching around the hips, or tightness when you sit or move.  
The beauty of spandex or spandex/cotton is the way it accommodates all the body details. It's like wearing tailored or bespoke clothes without the price tag! 
Simplicity 
Leggings and most jeggings are slip-on. You don't have to jump up and down to squeeze into them like jeans. Because of the high comfort factor of leggings and jeggings, you can easily pair them with a simple T-shirt, and you're ready to go in less than 5 minutes. 
Shape 
The body-hugging seamless fit is the trademark of jeggings and leggings. It doesn't take much fitting like other garments. 
The two types also show all the details of the body, so they can be very flattering or very unforgiving! 
Differences 
It's easy to tell when a pair of denim jeans is good, and when it looks odd. I can easily differentiate between the fabric used in linen pants and jeans. 
These clear lines fade a little when jeggings are compared to leggings. Here are some differences with the two stretchy pants:
Fabric 
Jeggings are made from a hybrid of cotton, which is what's used in denim, and spandex, which is what leggings are made of. Faux jeggings are just leggings colored and textured like jeans.
Leggings are basically spandex, but they can also be made from other fabrics like cotton, wool, polyester, nylon, and nylon-spandex.   
Structure and Cut   
Jeggings are usually cut and structured along the lines of skinny jeans. They vary in the fact that the front pockets, zipper, and side stitching are a put-on, they're not really there. The back pockets and detail are functional. 
There are other varieties where there are all the details of jeans, including the front pockets and zipping up. There are also jeggings that look very close to leggings with just a few stitchings here and there.   
Leggings have very simple cuts. There are typically no pockets (although some leggings have pockets), stitching, or any details. That's why they reveal any defects in the body shape that could otherwise be neutralized by these sectioning lines.    
Styling 
Jeggings move about the color palette and culture of jeans. They have a broad range of styling within the circles of casual chic, but that's it. 
Leggings come in many forms. They go from solid black to fun prints, all the way to faux leather. That's why they can be used in infinite styling modes and manners.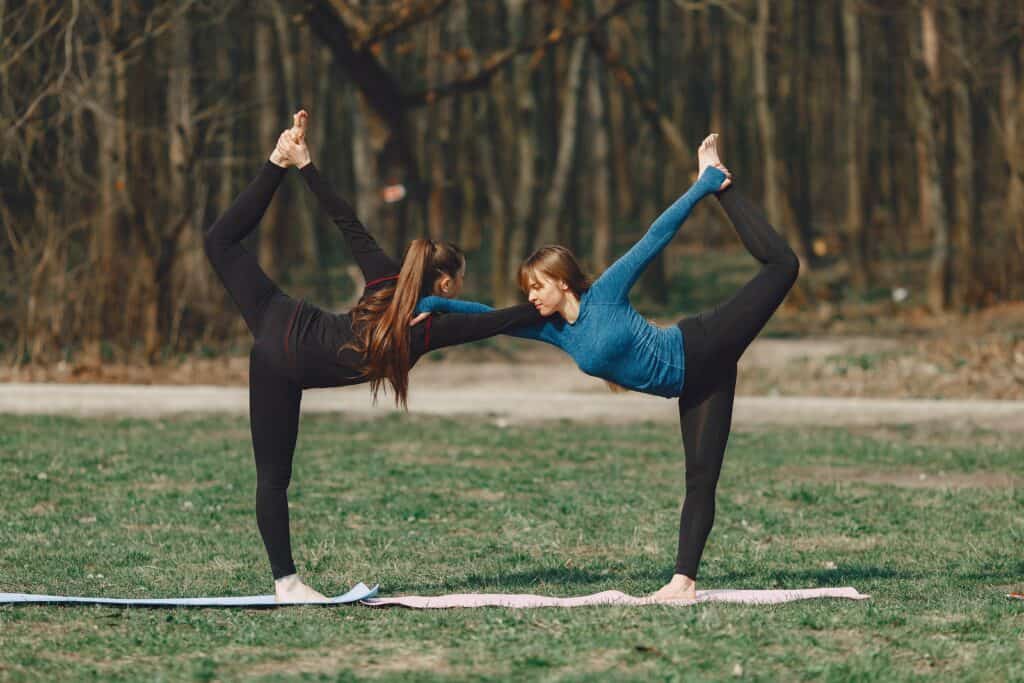 Deciding Factors
There are some boundaries I don't cross when picking the right outfit. Here are some of the deciding factors I usually consider.  
Versatility 
Smart shopping means buying a beautiful piece of clothing that can be paired easily with other items from your wardrobe. It should also be adaptable to various social occasions through creative accessorizing. 
Jeggings are versatile within limits. They can be paired with everything that goes with denim, but that's it. On second thoughts, you might still experiment with other looks, fashion was never about going with the flow, right?
Leggings are way more flexible when it comes to styling possibilities. One pair can be worn for the gym, work, social gatherings, and a night out. I'm talking about the faux leather black leggings, of course! 
Elegance
This is closely related to the previous discussion. When you have plenty of choices to mix and match, you can attain a generally elegant and put-together look. 
Cotton is inherently a day fabric, it's associated with fun and activity. That's why jeggings will always have a glass ceiling they can't cross. 
Leggings can be stunning when worn right, thanks to all the ways they can be showcased. I still see many innovative ways of sporting leggings.
When to Choose Jeggings
Jeggings are pretty close cousins to skinny jeans, so you might use them in a similar fashion. 
When you're going to any casual occasion
When you're in a hurry, but still want to look good
While you're lounging at home in style
When you go to the beach, pair it with a crochet net top
How to Wear Jeggings
Jeggings are limited by their color and cut, but be creative. Fashion isn't about going with the flow.   
Denim is great with a white shirt. That simple! You can play with colored scarves, and silver or gold necklaces as highlights. You can also pair them with a plaid shirt, that's their high point. Throw a knitted jacket if it's cold, and all you're all set. 
The best footwear is ballerina shoes, sandals, and knee-high boots. These give beautiful results with the tight cut. 
When to Choose Leggings
They're versatile, and you can carry different looks on the same piece. I'm pretty sure you have black leggings that you pair with everything and get compliments for all of them. 
Wear them to the gym, this is why they were created 
Put them on for an outing with friends 
Dress up quickly but still look good, it's great for quick errands
Treat yourself to a comfortable attire if your line of work requires a lot of moving 
Experiment with a new mix and match by trying on different colors and fabrics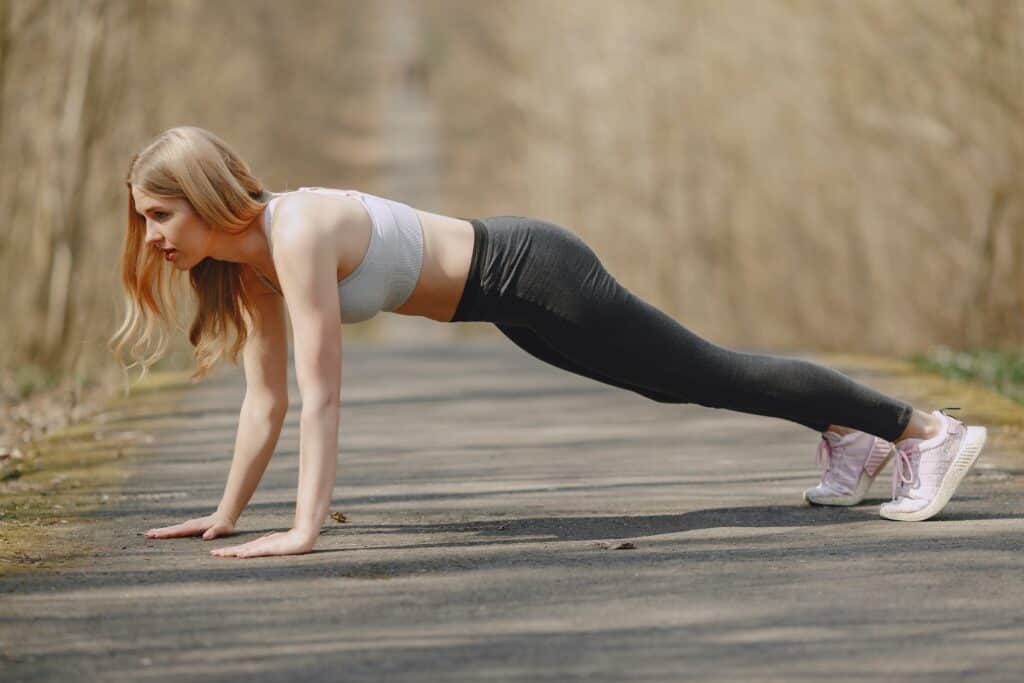 How to Wear Leggings
The really nice thing about leggings is their broad variety of colors and fabrics. This opens the door to so many styling possibilities. Pair your leggings with a white shirt and jacket. This makes a fine work outfit. You can also wear leggings with Boho style blouses or dresses. 
At a night out, black leather leggings look stunning with a glittery top. Sunday mornings spell out leisure, so go casual chic with a cotton T, earth-colored knit sweater, and a printed scarf with the same hues. 
Knee-high boots that wouldn't match easily with anything else, are glamorous with leggings, but you can also wear any kind of footwear, they're so accepting that way. 
Verdict  
Jeggings and Leggings are so in right now, it's hard to imagine a wardrobe without one. They're so trendy without becoming cliche. Not just yet. 
Points for Jeggings 
Jeggings have most of the perks of skinny jeans, without the hassles of choosing the perfect suitable one, and the even harder struggle of staying fit and keeping that same size!
They have some structure, stitching, details, and back pockets. This allows you to wear shorter tops, unlike the simple cut of leggings which calls for longer shirts. These two points clearly go to jeggings. 
Points for Leggings
Leggings have a tie with jeggings in comfort, but they win with variety. The broad range of styling offered by leggings is the definition of versatility. 
Elegance is another area where leggings get more marks. They can be winners with just some smart accessorizing. Jeggings are limited by their nature, they're jeans and there's nothing they can do about it. 
18 Stylish Ways to Wear Leggings! *must-see*
Frequently Asked Questions
Can I Wear Jeggings as Pants?
Yes, you can wear jeggings as pants. Typically, jeggings are made with a combination of denim and leggings fabric to make them heavier and more opaque than normal leggings.
This means jeggings are comfortable like leggings, yet the fabric is heavier and can be worn as pants.
Are Jeggings More Durable Than Leggings?
Generally, jeggings are more durable than leggings, thanks to the denim blend they are made of.
Although leggings can be made of a wide range of fabrics and blends, such as spandex, polyester, and cotton, these fabrics are usually less durable than a denim blend in jeggings.
Why Are Leggings More Common Than Jeggings?
In most cases, leggings are more common than jeggings due to their comfort, breathability, and versatility.
Typically, leggings are flexible, and you can wear them with a wide range of outfits, both as pants when running errands and as undergarments when going to formal settings.
On the other hand, jeggings are like a pair of skinny jeans, and you might be limited to wearing them as pants. The denim blend in jeggings limits their breathability and overall comfort.
Conclusion
It's hard to choose one over the other. I'd buy a few of each if I'm out shopping, but from a purely practical point of view, I'd say that leggings have a slight advantage here!