If you weren't watching Glee for the catchy songs and cliche high school drama, you probably stuck around to see the unique outfits that the characters wore in each episode. Glee ran from 2009 – 2015, and throughout the years, we saw character development, along with style development for several characters.  
Glee Fashion and Style Guide
Let's take a look at some of the characters from Glee and analyze their styles:
Rachel Berry's Style
We probably saw Rachel Berry's style evolve the most over the years, especially as she shifted from a teenage outcast with no friends into a confident adult who was accepted among her Glee family.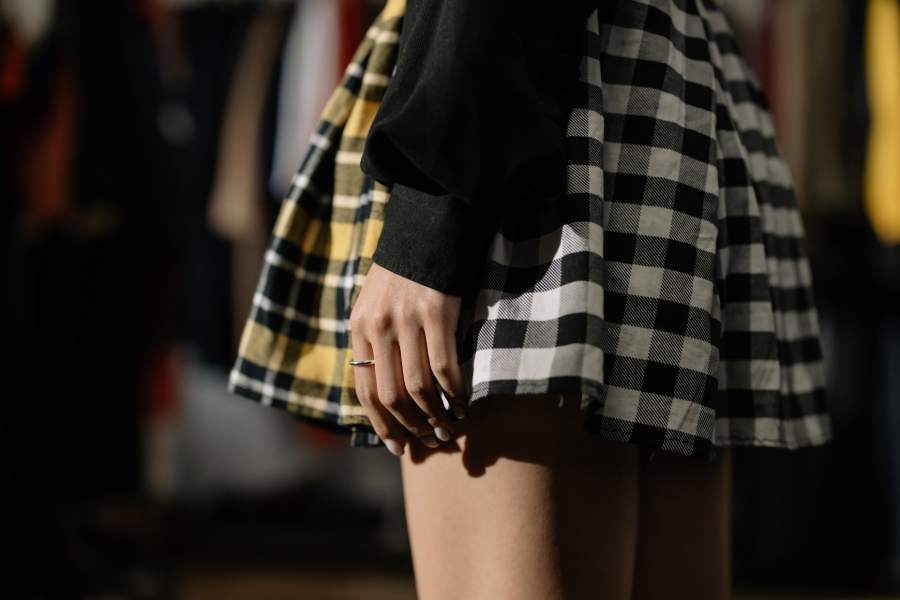 From preppy collared shirts to dresses with animals on them, Rachel's style was unique and distinctively hers. Her character was meant to have bold outfits, but she was never intended to be a fashionista.
She paired items like a black and white polka dot dress with burgundy colored sheer tights to bring a pop of color into her wardrobe and stand out.
Rachel was rarely seen in outfits other than skirts and dresses and she loved rocking a pattern or bold print.
Emma Pillsbury's Style
Cute, quirky, and eclectic are all words to describe the high school's guidance counselor who's involved in a budding romance with Mr. Scheuester. Her outfits perfectly match her personality, and we would never see her in a plain pair of jeans or leggings.
With her petite figure, she constantly wears short cardigan sweaters and cropped jackets (all of which are also school appropriate). Emma also has a slight preppy style like Rachel, though Emma's includes more of a retro and vintage vibe.
Being a school counselor, all of her outfits are pretty conservative. She's typically wearing sleeved tops (or tank tops with cardigans), and pencil skirts that fall below the knee.
Learn more about legging fashion in our comprehensive guides!
Santana Lopez's Style
Santana Lopez is known for her very tough exterior. She is the show's resident bad girl who is aggressive and only has a soft spot for her bestfriend and girlfriend Brittany. 
Santana's style matches her personality, a bit edgy and promiscuous and definitely fabulous. She donned the Cheerios uniform during her stay in William McKinley High School. However, when she's outside, she shows her tough meets girly fashion sense. 
Santana maintains the balance between feminine and edgy. She wears items like rugged boots, black leather leggings, and distressed jean jackets, then she pairs them up with florals and jewelry. Santana's look consists of dark colors with dainty ribbons in her hair. 
Aside from her tough persona, she is also known to ooze with sex appeal. She loves to show off her assets by wearing sultry items. She wears body-con dresses and pieces that are almost like lingerie. She makes them a bit more appropriate for school by covering up her bustier tops with a jacket or pairing them with casual jeans or simple black leggings.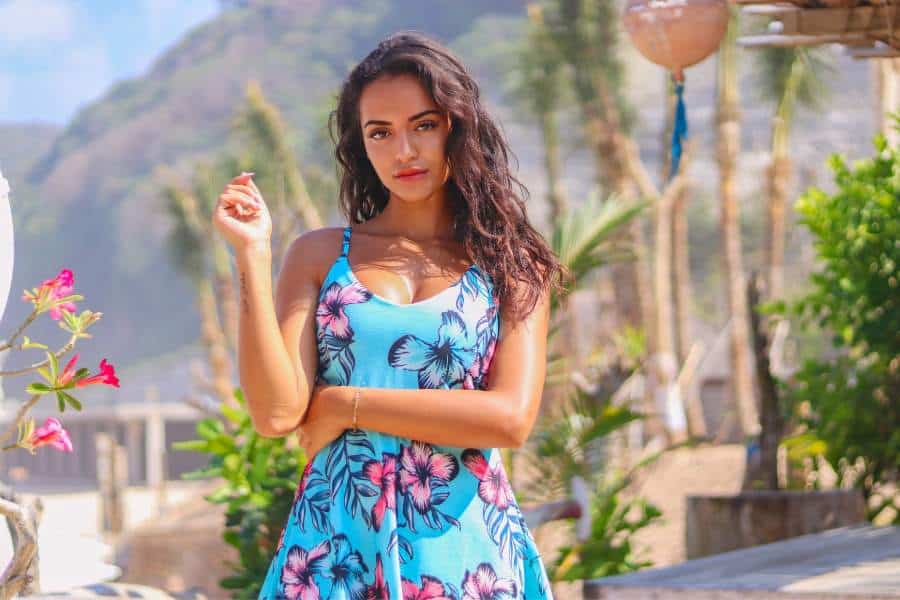 Though her looks may be too risqué for classes, they work really well for a night out. 
Since she loves to cover up with jackets, especially leather ones, she owns numerous leather jackets and even leather leggings in different colors and prints. She also knows how to work faux fur into her outfit, completing the look. 
Brittany S. Pierce's Style
Brittany Pierce began as a minor character on Glee. After the first season, became a fan favorite and was bumped into a series regular. 
Between her funny one-liners, amazing dance moves, and innocence, it is difficult not to see why the fans of the show love her. While Brittany may not be as quick witted as the rest, her kind and lovable personality and her amazing sense of style makes up for it. 
Brittany was named as the "Trendiest Teen in America" by The Sartorialist and it is obvious why. She knows how to wear the trendiest outfits. She is often seen wearing outfits months before they become massive trends. 
Brittany has the quirky-cool persona, so she knows how to throw a lot of eclectic items together and transform them into a very stylish outfit.
She wears a furry trapper hat, floral and printed leggings, and legwarmers on her arms, and she can totally make it work. She also does not follow the preconceived fashion rules and just wears whatever she wants. 
Since Brittany is an animal lover, she constantly wears clothes and accessories that are inspired by her favorite animals. From bear-inspired hats, jumpsuits with butterfly prints and tees with owls on them, she rocks them all. 
Lauren Zizes' Style
Lauren was a recurring character in the later seasons of the show. During Glee's final season, she joined New Directions and became one of their best performers. 
Lauren has a very bold and brash attitude and she has been known to get into heated arguments with other club members like Santana. She knows what she wants and she won't let anyone tell her what to do. This is probably why Puck fell head over heels for her. 
With her bold graphic tees, Lauren gives people an idea of what her attitude is like. She dons these tees with unique and bold messages and would typically pair them with jeans rather than leggings or shorts. 
Lauren loves layers, she layers her skirts and tops with leggings, cardigans, and thermals, making the overall look ideal for winter. She is also the master at mixing patterns, textures, prints, and colors into one stylish outfit. Even though she wore plus size clothing, her personality and her sense of style are both fearless. 
Quinn Fabray's Style
Quinn Fabray is the former captain of the Cheerios and she epitomizes the role of the stereotypical popular girl in high school, minus the unplanned pregnancy.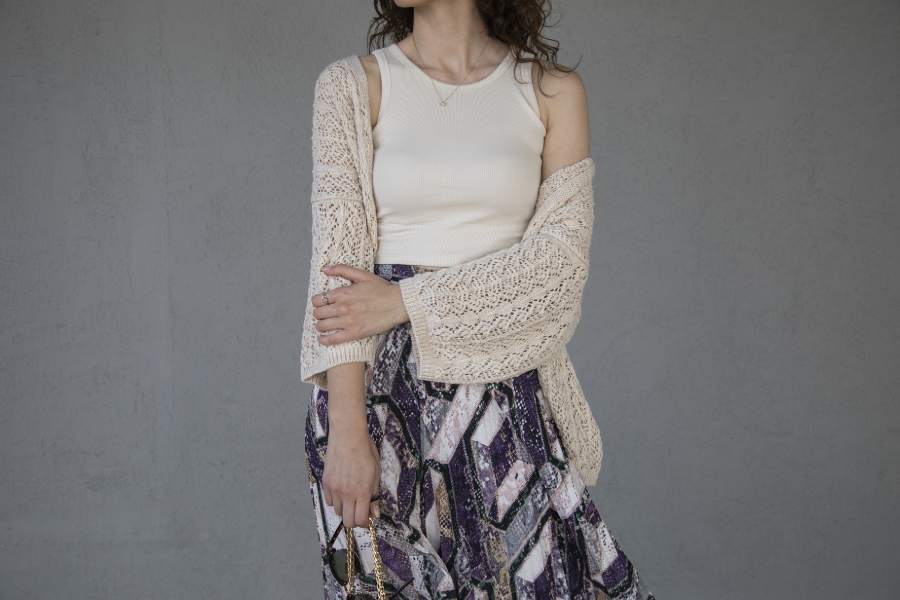 Regardless of what she went through, Quinn manages to showcase her great personal style, especially when she is not in her Cheerios uniform.
She is often seen in feminine outfits like cardigans and dresses, sometimes paired with thinner leggings or stockings. Her look is girly, sweet, and youthful. 
Quinn's clothes are known to be trendy and feminine. They are usually on the more expensive side as her closet is filled with tops and dresses from stores like Nordstrom, Bloomingdales, and Anthropologie. She mostly sticks to her high-end pieces, even in school. 
Quinn is also known to be into soft, feminine looks. Most of her outfits have pastel pieces in them and she rarely wears bold and dark colors, except when she went through her emo phase. Her preference for pastel palette also shows on her overall look as she uses light and natural makeup. 
While she's pregnant, she is still seen wearing fashionable outfits, from cute maternity leggings to flowy dresses (partially to hide the bump when at school). After she has her baby, she's even seen without makeup on, and she still looks put together.
Even though Quinn has a snarky side that was seen during the first season of the show, she evolved throughout the series, along with her style. She wears soft colors, feminine attire, and floral prints, even her cotton leggings are of lighter colors. She does not wear anything too tight or too revealing, with the exemption of her Cheerios uniform. 
Since Quinn is a girly-girl, she is usually in a sundress. On the rare occasion that she wears pants, they are very feminine and light in color, and they are often paired with a floral top. 
Kurt Hummel's Style
Kurt Hummel is the fiercest fashionista on the show. He is a showman and he can choreograph amazing dances, sing soprano, and kick for the football team, all while wearing couture. 
Kurt is known for his expensive tastes and his high-fashion sophistication. He loves designer clothes and even though the show is in a small town, he wears designer sweaters and expensive tees, and even wears Lululemon leggings.
Many of his outfits are inspired from RTW runway shows. While his look could not be pulled off by many, it is enviable. 
Aside from purchasing branded clothes, he is also an expert in tailoring. His clothes are always sharp and they are not baggy. He loves slim silhouettes, even while layering. 
Kurt is trend savvy, which is great since he loves designer brands. He can be seen wearing leggings, blazers, skinny pants, chunky knits, and oxfords. He is also a great styling prowess, even giving Finn fashion advice before going to dinner with Quinn's parents. 
Kurt is a fan of jackets. They are his signature piece on the show. Even though he loves his basic blazer in sets of numerous colors, he will also wear motorcycle jacks made of cotton and pair them up with trench coats, and high-quality sweaters. 
Mercedes Jones' Style
Mercedes Jones is one of the most talented singers of the glee club, and she is known as the resident diva. Her beautiful voice goes head to head with Rachel. She is passionate, talented, straightforward, and competitive.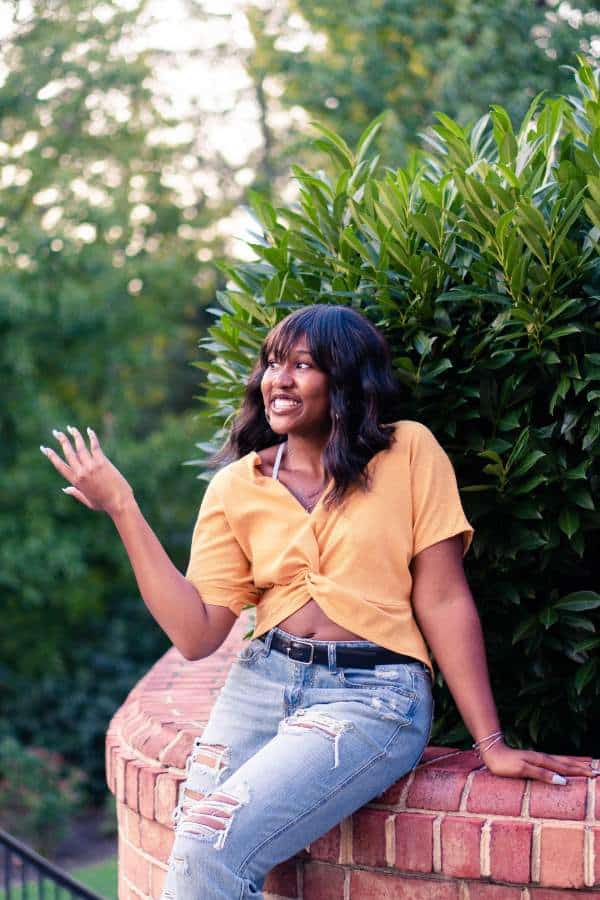 Because of her qualities, it only makes sense that she has a bold sense of style. 
Mercedes has a bold sense of style and she loves to flaunt her wild style. She wears a lot of patterns and prints, and she also layers brightly colored clothes. She is also known to wear jerseys and hoodies, and she adds some urban edge to her style. 
As a plus-sized girl, most of her unique wardrobe could be found from stores like Torrid.
Also, out of all the girls on the show, her style is the most realistic one. High school girls are known to wear denim a lot, and that is what she does. 
Skinny jeans, flares, and jean skirts are all part of her everyday outfit, usually in a more darker tone. She also rocks leggings that fit her well. 
Mercedes also has accessories. She wears hoop earrings, chain necklaces, door-knockers, and several bracelets on her arms. Her jewelry is usually pop-culture inspired and she is always flashy. 
Mercedes loves to layer her outfit, and she finishes her look with a hat. She is also known for her beautiful footwear, which is styled in high-top kicks. She favors neons, metallics, glitter, and prints on her pairs of Pastry high tops and Nike Dunks. 
Tina Cohen-Chang's Style
Looking at Tina Cohen-Chang's bold choices and blue highlights, they are choices that are never expected from this painfully shy and insecure girl. 
Tina even fakes a stutter so she won't have to talk to people. However, her fashion speaks louder than words. Her punk rock style is inspired by Avril Lavigne. From baggy clothes, punk-rock plaid and arm warmers, she looks like an overall bad girl. 
Tina has a rocker edge, and she shows it off via her eyeliner and her blue hair highlights. 
Tina's edgy look is thanks to her rocker-chic accents. She usually wears shredded shirts, exposed zippers and studded accessories. When Tina wears jewelry, it is usually a multi-strand necklace and bracelets that are worn over her sleeve or arm warmers. 
Tina does not like pastel colors or neons. She is often styled in darker hues. Army green, grey, navy, and black are usually in her wardrobe. 
If she does add brighter colors on her outfit, they are often part of a print or they are often used as an accent. She also wears various types of leggings that are ideal for everyday outfits. 
Each of her looks is full of texture, and she mixes and matches patterns, prints and textures. She creates an edgy look by mixing stirpes, plaids, fishnets and studs. 
Conclusion
From sundresses paired with a comfortable pair of leggings to high fashion looks, the characters on Glee had a variety of looks over the years. Typical to a standard high school, each person had their own unique style.