In the last 25 seasons of The Bachelor, we have seen a wide variety of fashion trends worn by the contestants. From sporty outfits on athletic dates to trendy swimwear for pool parties to stunning gowns worn at rose ceremonies, there have been some showstopping outfits seen.
Let's take a look back at some of the most notable outfits and talk about why they did (or didn't) work, along with how you can apply some of these styles to today's world.
The Bachelor Fashion and Style Guide
Neon Bikini Worn by JoJo on Ben's Season
During JoJo and Ben's final one-on-one date in Jamaica, she rocked a neon green bikini. The two were surrounded by a romantic waterfall setting, and this is where Ben iconically said "I love you" to a second woman on his season (are you surprised though? JoJo looked amazing in that neon swimsuit!).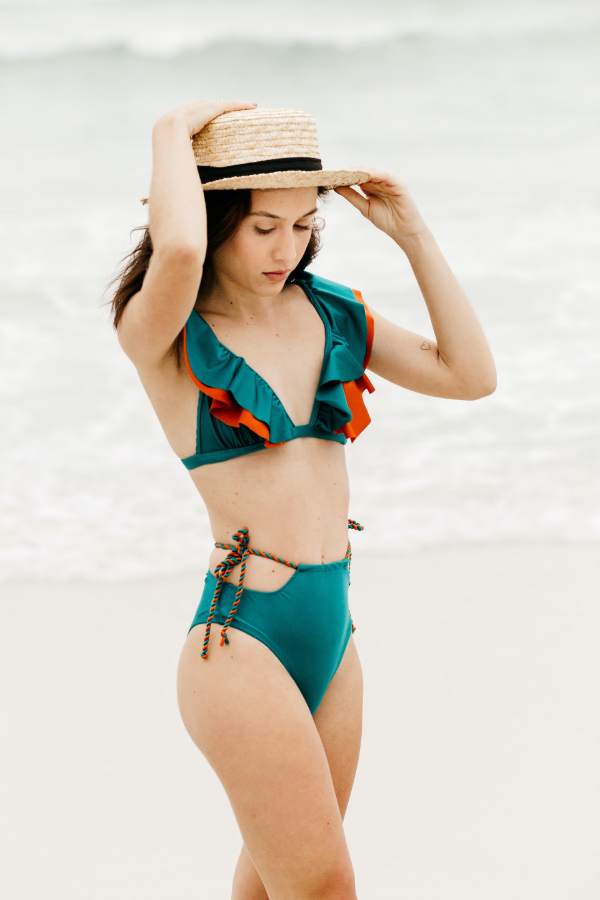 Why it Works
This bright colored bikini from Vitamin A is technically referred to as limoncello, since it's a mix of green and yellow. The swimwear worked perfectly with JoJo's bronzed skin and slim figure.
The triangle bikini top included a thicker band which gave her more support up top (which was good, since they jumped into the waterfall and had a heated makeout session).
The bikini bottoms were more conservative than we've seen in recent seasons where women commonly rock thong bikini bottoms. The dual straps on the sides of the bottom was a great choice to wear on an adventurous date, because JoJo didn't need to worry about constantly readjusting the suit.
Could You Wear This Today?
Even though JoJo wore this bikini back in 2016, it's still a piece of swimwear that could be worn today without looking dated. Bright colors are fun to add a bit of personal style to your beachwear, and the triangle top is a classic design we see year after year.
Kaitlyn Bristowe from "The Bachelor" season 19 had turned heads when she first appeared on screen. Even though Chris Soules did not give her the final rose and she was eliminated in week 9, she was one of the most memorable contestants.
In fact, the fan-favorite came back as the star of "The Bachelorette" season 11. The 33 year old dance instructor loves to show off her gorgeous figure, and wearing beautiful swimsuits while sipping drinks on the poolside makes her look elegant and luxurious.
Verdusa High-Cut Bikini Worn by Bristowe on "The Bachelor" Season 19
Bristowe rocked a high-cut underwire bikini, the supportive fit of the triangle swimsuit flaunts her amazing assets. Paired with a cheeky high-cut bottom, it created a chic swimwear look.
The trendy bikini with adjustable straps and comfortable and customizable chest pads allowed Bristowe to move around freely as she and the other contestants joined Soules for a quick swim on the second episode of Season 19.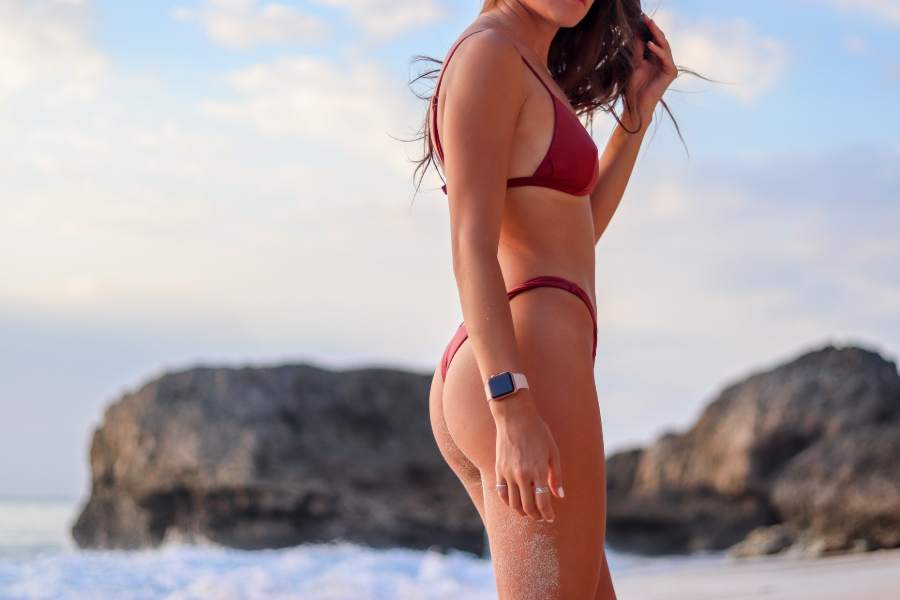 Why it Works
The high-cut bikini has an underwire that can be easily removed if needed. When it comes to taking a dip in the pool or splashing around on the beach, comfort is a priority, as what Bristowe stated on her Instagram account while posting throwback pictures of her time on the show. The soft material of the bikini flattered her curves as well.
Could it Work Today?
What makes high-cut bikinis a popular swimwear style is it is not outdated. You can even mix and match it if you wish. It is available in numerous colors and prints, and wherever you go, may it be for a vacation or a weekend getaway, it is a great choice.
Faux Leather Leggings Worn by Bristowe on the 4th Episode of "The Bachelor" Season 19
Bristowe's leather leggings made Soules swoon. She paired them with a beautiful fine jewelry rose cut diamond horn from "The Woods."
The wide waistband of the leggings is comfortable, which is why Bristowe was able to casually cross her legs and move around as she talked to Soules about their possible future together. They also fit her perfectly as it showed no annoying folds the whole time
Bristowe wore a black long sleeved blouse to match her black leather leggings, and an open toe heeled shoe. The outfit was the talk of the town as she looked elegant while she sipped white wine in front of an outdoor fireplace.
Why it Works
The leather leggings from Spanx that Bristowe wore works really well for those that do not want any extra material bunched up around their ankles. It also has a zip detail at the hem to add to the overall style of the leggings.
Since the leggings are made of black leather, they can be worn with any top. You can easily throw in a shirt, a long sleeved blouse, a crop top, and others and you would still look fashionable.
Could You Wear This Today?
The leather leggings never went out of style. In fact, Spanx just debuted a new line of colors and prints for its leather leggings. It is comfortable and breathable and could be worn in spring and fall.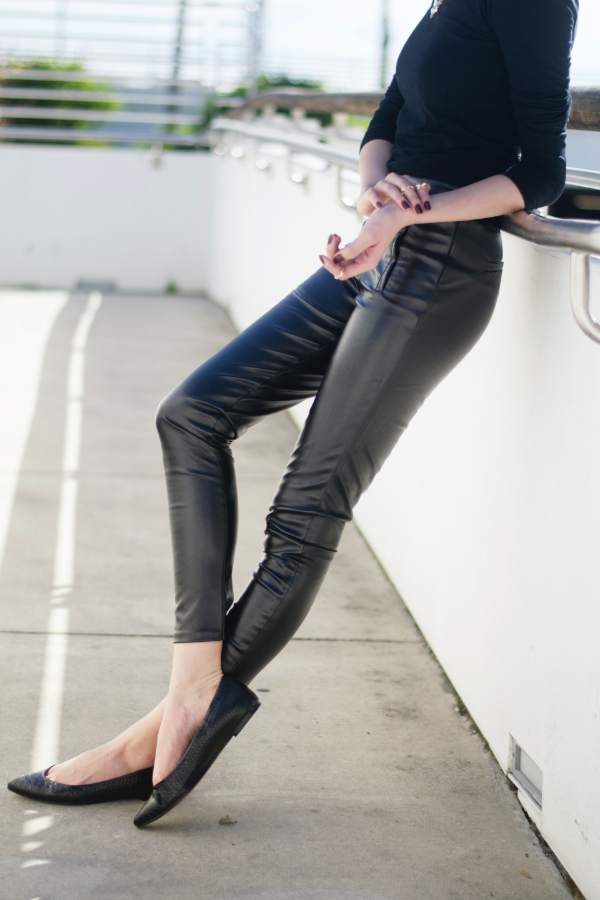 White Bikini Worn by Clare Crawley on "The Bachelor" Season 18
Clare Crawley became "The Bachelor" legend after she did not receive Juan Pablo Galavis' final rose even though she stood by him despite his controversial take on certain issues that got him in hot water.
Crawley exited the season in style, and after confronting Galavis for his questionable behavior, Crawley came back for "The Bachelorette."
Although she only lasted four episodes and her stint was cut short, she made sure that her style will leave an impact on the viewers, and this includes her white two-piece bikini by L Space.
Why it Works
The white bikini exudes comfort thanks to the materials used. It is made of 82% nylon and 18% spandex, so it does not fall off accidentally while you swim, as seen during Crawley's brief swimming scene on the show.
The fabric of the bikini is smooth, durable, and easy to wear. It is stretchy and pro-skin, and it hugs Crawley's body beautifully. The tie at the neck and the back ensures security, and the Brazilian two-piece bikini has removable padded up bras that offer support.
The bikini did a really good job in enhancing Crawley's shape, and its fitting made her look extra chic and adorable. The bikini comes in different colors and it brings out Crawley's glamour.
Could You Wear This Today?
You can never go wrong with a white two-piece bikini, especially if you wish to impress and show off your body. It can be worn in any occasion and its simple design and color matches a sarong or a beach attire.
Align Pant by Lululemon
Crawley was paired up with Juan Pablo Galavis, a former professional football player, which means there are numerous athletic activities during his season.
While outdoors, Crawley wore an Align Pant leggings by Lululemon. The brand is known for its incredible leggings that can work no matter what activity you're engaging in.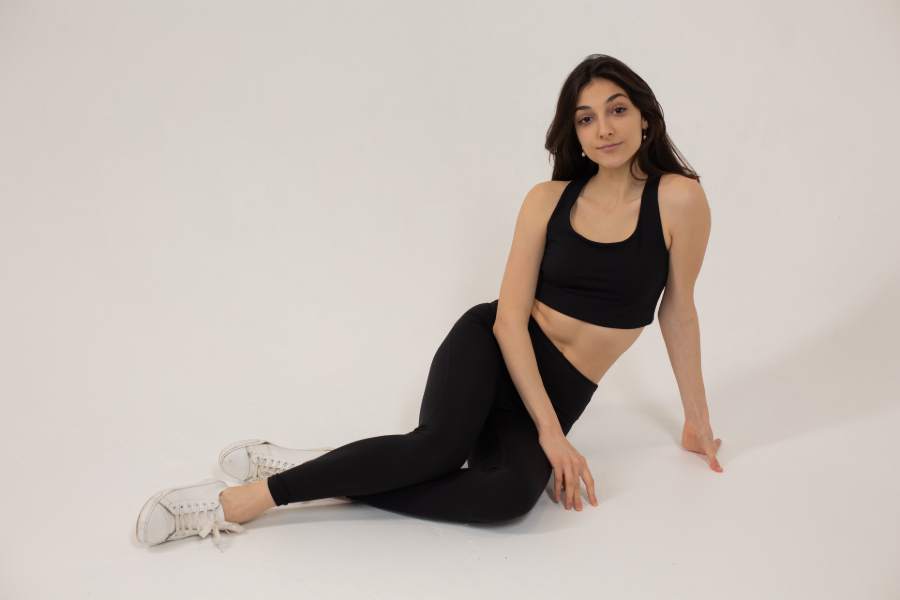 The difference between a regular legging and the Align Pants worn by Crawley are the added side seam. They also come with pockets.
The touchable fabric and the comfortable feet makes it easier to move around, which is why Crawley wears them whenever Galavis wants to work out or go out for a quick game of soccer.
Why it Works
The Align Pant is the perfect pair for wear-everywhere leggings. Crawley was also spotted wearing them while shopping and doing a quick errand.
Lycra is added to the fabric of the leggings, which means that they are light on the skin and they won't stretch out no matter how many times it is worn.
The Align Pants can be used for low-impact activities, like yoga or brisk walking, or high-impact activities like running and soccer. It can also be worn outdoors while walking your dog, or indoors while binge-watching an entire season of your favorite TV show.
Could You Wear This Today?
Leggings can be worn on a daily basis, which means they are always in style. Whether it be for indoor or outdoor activities, no matter what type of top you have or sneakers you wear, they go really well with a decent pair of leggings.
Spaghetti Bikini Set Worn by Trista Sutter on "The Bachelor" Season 1
Trista Sutter is one of the first ever contestants on "The Bachelor" franchise. The 48 year old physical therapist and dancer is also the very first "The Bachelorette" star, which is why she will always have a special place in the hearts of the fans.
Sutter is the one who paved the way to the success of the reality show franchise. Known as the most level-headed contestant in franchise history, she is also known to wear the most beautiful outfits and hottest bikinis. Even after she gave birth to two children with Ryan Sutter, she still rocks bikinis and still ends up on the cover of magazines.
One of Sutter's most memorable bikinis was the blue spaghetti bikini that showed off breathtaking body, enough to catch the attention of Alex Michel during the first season of the show.
The bikini has an adjustable spaghetti strap, beautiful blue color, a push up padding bra and the bottom reveals her backside and long legs.
The fabric is soft, stretchable and it is comfortable on the body. In fact, Sutter wore it again years after she gave birth to her second child to show the fans that she still looks good.
Why it Works
The spaghetti bikini set is ideal for vacations, beach trips, pool parties and more. It gave Sutter a unique and chic style. It allowed her to swim and walk around confidently without having to worry about the top sliding down.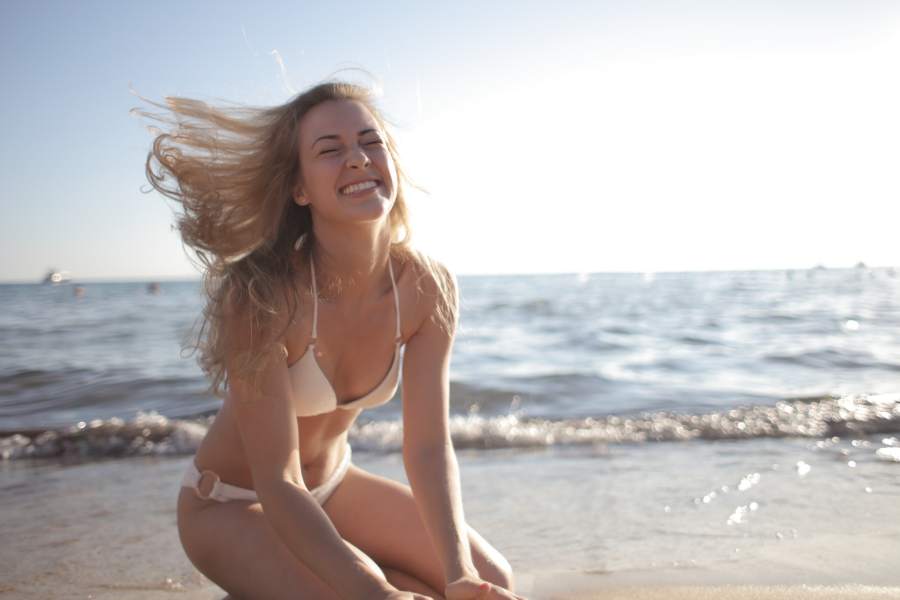 Could You Wear This Today?
Bikini sets never go out of style. It comes in different colors and prints, and you can mix and match them if you wish. As Sutter proved in her throwback pictures, spaghetti bikini sets can still be worn today.
High-Rise Leggings Worn by Trista Sutter
During the first season of the show, Sutter stunned the fans with the classic high-rise leggings by Lululemon because it showed her toned legs and backside.
Because the leggings have a high-rise cut, the transition from tights to skin is seamless. This means that there are zero elastic lines under the shirt, as what Sutter showed.
The leggings also have a cooling effect, making it ideal for workouts, thanks to its Luxtreme fabric.
Why it Works
The leggings by Lululemon are known to be very fashionable and comfortable, which is why they are a favorite among "The Bachelor" contestants. It is worn by them especially if they need to be active and workout or play games on screen.
Sutter has been photographed wearing the leggings a couple of times off the show too, proving how versatile it is. It can also be matched with any top, and can be worn daily.
Could You Wear This Today?
Lululemon's high-rise leggings are a staple among "The Bachelor" and "The Bachelorette" contestants. It is also a favorite among supermodels like Kate Moss and Kendall Jenner.
Since it is still confidently worn by Sutter, the other contestants and supermodels, it is safe to say that it could still be worn today and it is not going anywhere anytime soon.